PHOTOS: UAAP Cheerdance Competition 2014
Behind-the-scenes photos from the Season 77 UAAP Cheerdance Competition!
(SPOT.ph) No storm can diminish the excitement everyone feels about the annual UAAP Cheerdance Competition, and with each team aiming for the top spot, theres no predicting whos going to be named champion this year.
We went behind the scenes and snapped some of the teams during rehearsals. Keep checking back (or hitting the Refresh button) to see more live photo updates!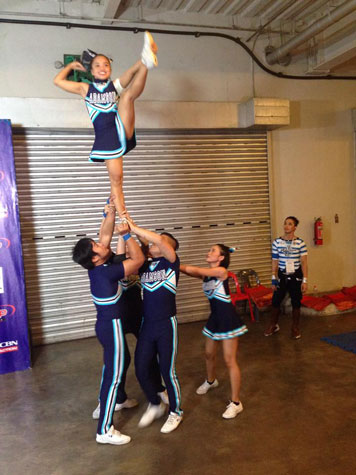 Adamson University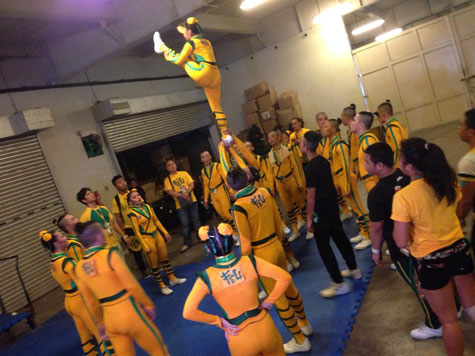 Far Eastern University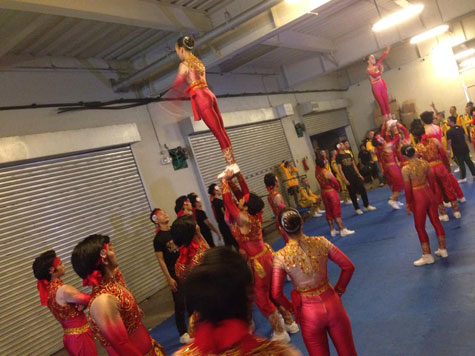 University of the East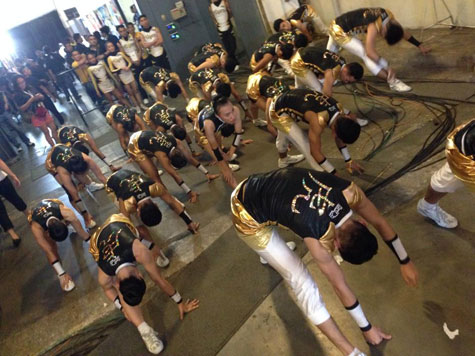 University of Santo Tomas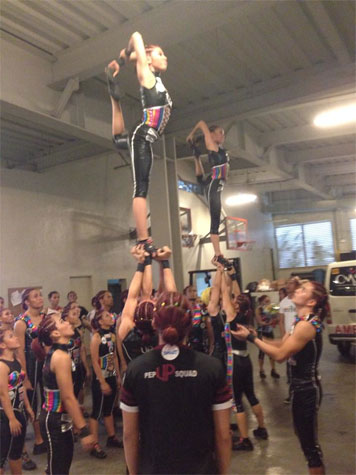 University of the Philippines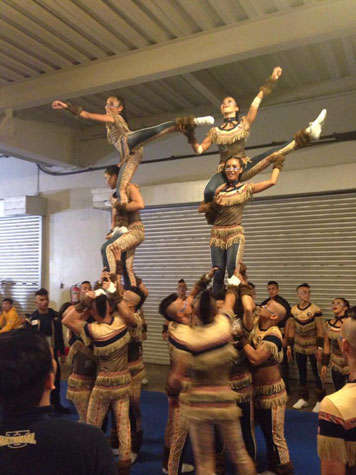 National University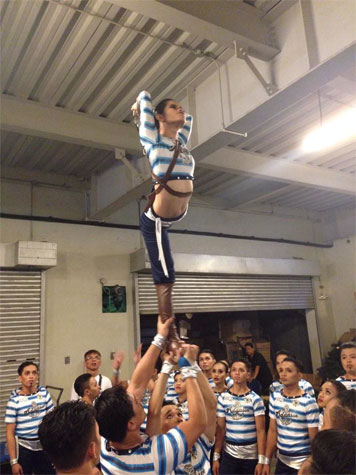 Adamson University
The competition has started! First up, University of the East: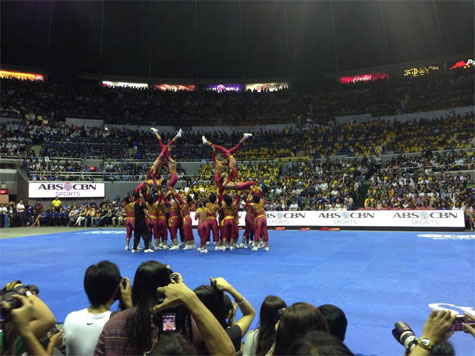 From the Twitter-verse: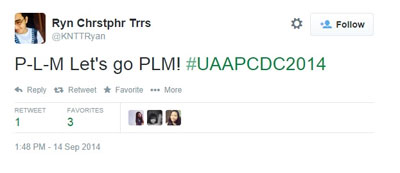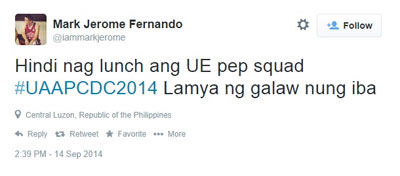 Coming up next: Far Eastern University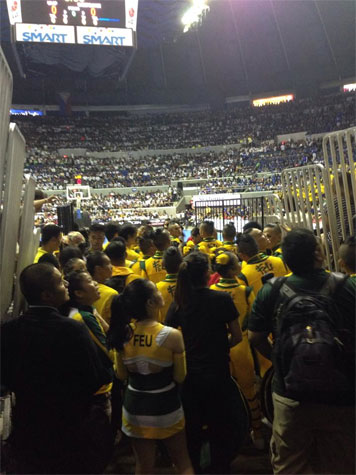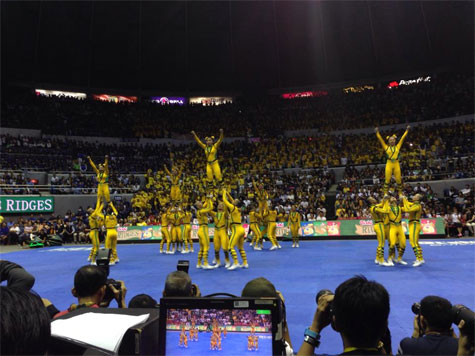 University of the Philippines, with fans going crazy in the background: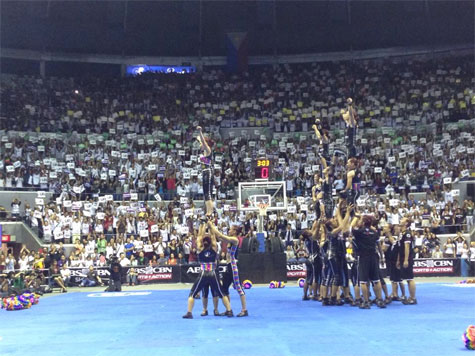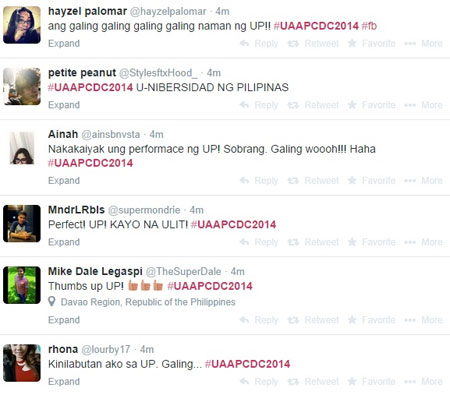 Performing now: University of Santo Tomas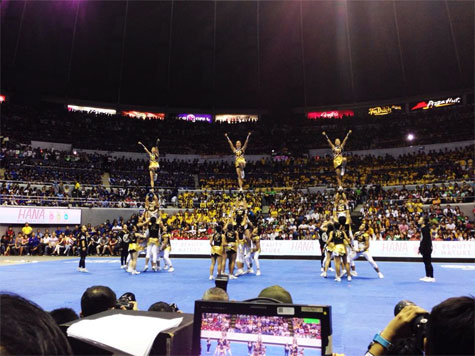 Ateneo de Manila University is next: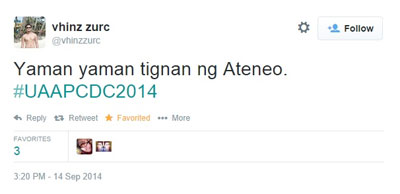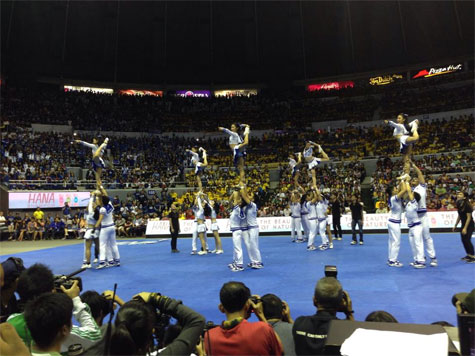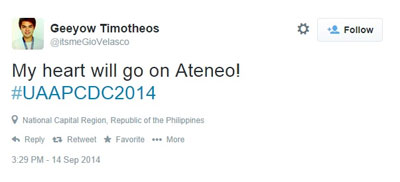 De La Salle University is up: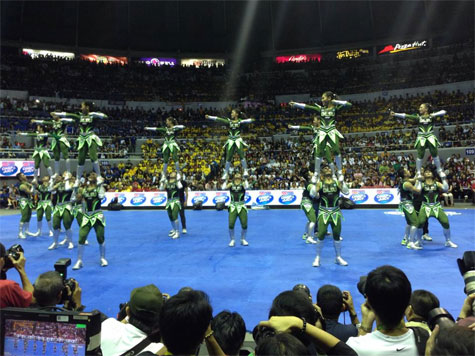 It's Adamson University's turn on the mat: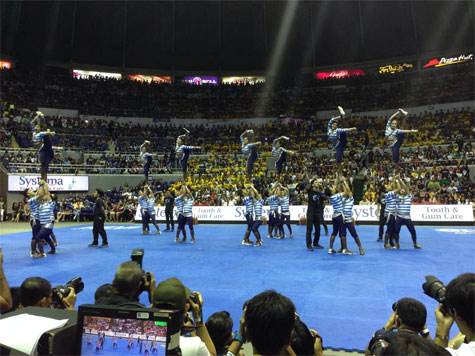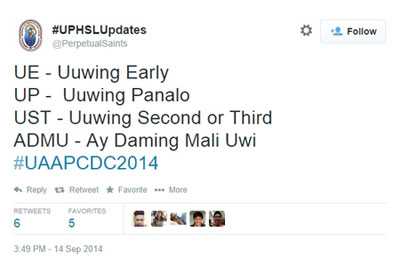 And finally, the defending champs, National University: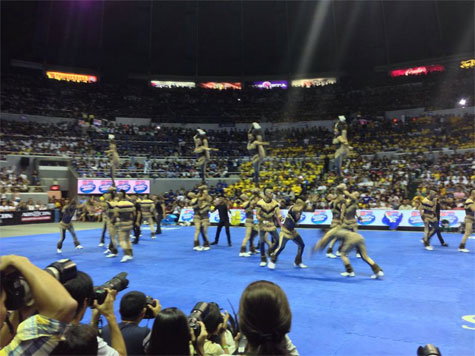 As we wait for the final tally, special awards are given out:
Rissa Campillos of Adamson University made it easy for Purefoods to award her for her effortless dancing while Oishi O. Wow Surprising Move goes to the National University.
The defending champions also won third place for the Group Stunts division. The UST Salinggawi Dance Troupe bagged second place, but FEU rose to first place with their picture-perfect performance.

Waiting...and waiting...
Finally, the winners!
Second Runner-up (625 points): University of Santo Tomas
First Runner-up (658 points): University of the Philippines
Champion (677.5 points): National University
Load More Stories