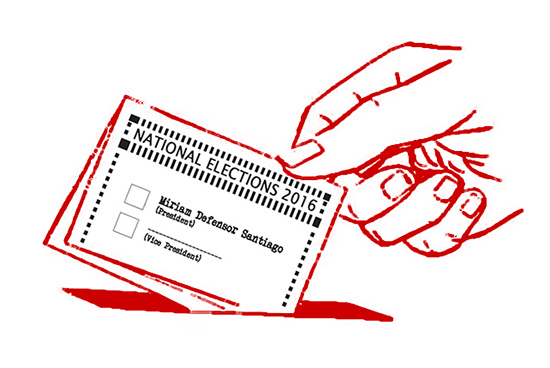 (SPOT.ph) It seems unthinkable but the apples that Senator Miriam Defensor Santiago chose to pick from the tree of political partners have modestly declined her invitation. Fortunately, 2016 is a long way away (despite what recent posturings would have you believe) and Madam Miriam has time to complete her cancer treatment and find another running mate.
She can take her pick from our list of 10 People Who Should Run in the 2016 Presidential Election (in which she was included) but in case she needs a list of people who are more comfortable in a supporting role, we racked our brains for 10 more people who might just be suited for the job.
Also read:
10 People Who Should Run in the 2016 Presidential Election
SPOT.ph's Fantasy Senatorial Line-Up: 12 People Who Should Be Senators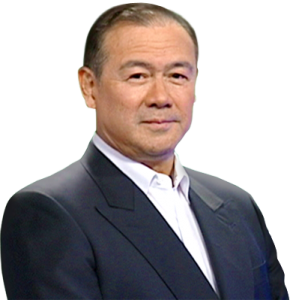 Teddy Boy Locsin Jr.
If Senator Santiago can't convince Mayor Rodrigo Duterte to raise his middle finger for (not at!) her, here's another guy who doesn't mind doing the one-finger-salute. Years of working for a daily has sharpened Locsin's wit and has inadvertently thickened his skin, two things that may come in handy when voicing out an unpopular opinion.
ADVERTISEMENT - CONTINUE READING BELOW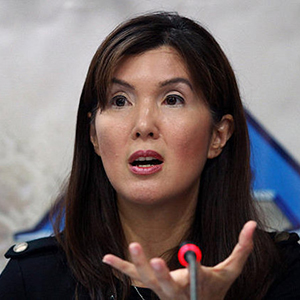 Senator Pia Cayetano
Cayetano's last name sometimes works against her (a dynasty is a dynasty after all), but she fights for pretty cool things like women's rights. If we remember correctly, the Senators Cayetano and Santiago gave awesome speeches during the deliberation of the RH Bill (before it became a law). A common enemy has already created a bond between these two natural leaders.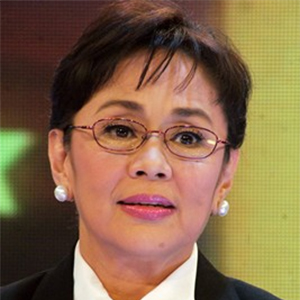 Governor Vilma Santos
She was recently teased for some lapses in spelling and grammar, but Governor Vilma Santos seems to have a good head on her shoulders. If you didn't already know, Governor Vi patrols her jurisdiction in a bus that doubles as an office. Hands-on leadership is a thing we need and while she has already stated that she's not seriously considering the highest office in the land, a supporting role might be a good fit.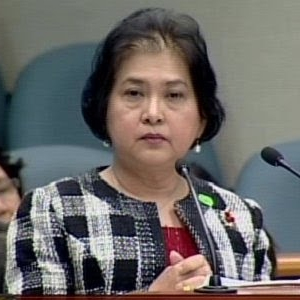 COA Chairperson Grace Pulido-Tan
She's the other Grace that Madam Miriam could team up with to make the sweet, restaurant-ish pair happen. We don't know much about Commission on Audit Chairperson Grace Pulido-Tan, but from what we saw in the PDAF Scam hearings (and other hearings about questionable funds), she rubbed us the right way. Chairperson Tan respects rules and protocols. Plus she gave back P65.1 million in DAP funds after it was ruled unconstitutional. Not bad, right?
ADVERTISEMENT - CONTINUE READING BELOW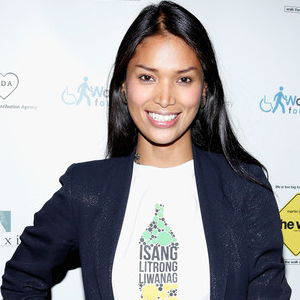 Geena Rocero
We know transmodel Geena Rocero's chances are slim. But we think what she has to say about basic human rights are important. To quote Emma Watson and her moving He for She campaign speech, if not now, when would it finally be time to talk about the discrimination that a large portion of our society suffers? It's 2014, why are we still fighting for basic human rights?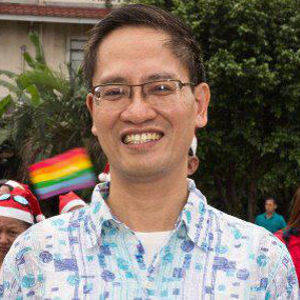 Danton Remoto
If not Geena Rocero, let's go with Danton Remoto. There was a clamor for him to pursue a Senate seat in 2009 (he was part of our Fantasy Senatorial Line-Up in 2013, as was Teddy Boy Locsin Jr.), but Remoto opted to try and represent the LGBT community through the Ang Ladlad party-list. Remoto is currently the head of news research for TV5 and a contributor for The Philippine Star. People who know what research means usually make great decisions (and highly entertaining speeches).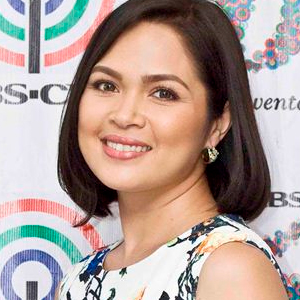 Judy Ann Santos
We're not sure about the wisdom of electing actors and actresses either, but if we had to choose, why not Judy Ann? She acts, she sings, she cooks, she makes you bet on babies, and she's one of the most charitable celebrities we know. Her ability to make us root for her in telenovelas is très cool but we admire her more for her work with the Touch-a-Heart Foundation, an organization that looks after the educational and medical needs of indigenous groups in Bataan and Cuyo Island, Palawan. She's a different generation's Ate Vi and, okay, maybe she can start small...but it's not like the nation has never elected a celebrity straight to the senate.
ADVERTISEMENT - CONTINUE READING BELOW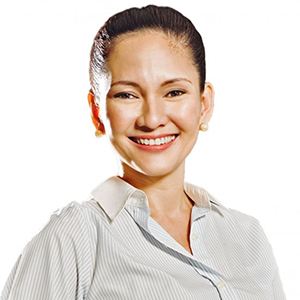 Risa Hontiveros
A bit of an activist, which some people don't like...but she does want change. She was also brave enough to voice unpopular opinion during the RH Bill deliberation. We need people who aren't afraid of offending big institutions in the Philippines.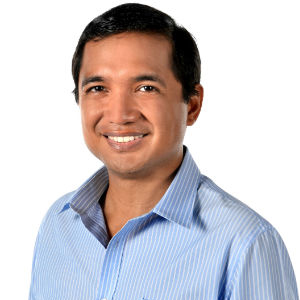 Teddy Casiño
During his stint as a Representative via Bayan Muna Party-list, he was one of the principal authors of The Tax Relief Act of 2009 and The Rent Control Act of 2009. Sure he's left-leaning, but he is also the principal author of The Freedom of Information Bill and the House version of the Anti-Epal Bill. He was pushing for the removal of VAT on power, oil, and toll fees during his time in Congress. And he penned a bill that would protect and reward whistleblowers. This is more than what our incumbent President and Vice President have done so far.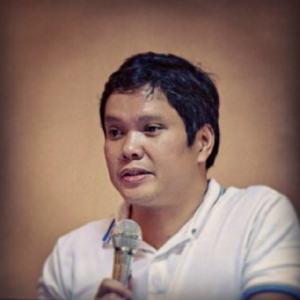 Dr. Mahar Lagmay, Executive Director of Project NOAH (DOST PAG-ASA)
We feel somewhat sorry for him, but it's because he cares about us. He once expressed his frustration over a celebrity's "good morning" tweet getting more attention than his weather updates, and we share the sentiment. Mario Mauer's greeting is touching but learning about Tropical Storm Mario is great information to have. It seems that Dr. Lagmay means well and we wouldn't mind giving him more power so he can do more good. We might benefit from having someone who respects the scientific method in public office.
ADVERTISEMENT - CONTINUE READING BELOW
Also read:
10 People Who Should Run in the 2016 Presidential Election
SPOT.ph's Fantasy Senatorial Line-Up: 12 People Who Should Be Senators
Share this story with your friends!
---
Help us make Spot.ph better!
Take the short survey
More Videos You Can Watch
Load More Stories