SPOT.ph's 10 Instagram-worthy DIY Halloween Costumes for 2014
Go as a controversial kitty, a talking tree, or the naked truth...in costumes you can make at home!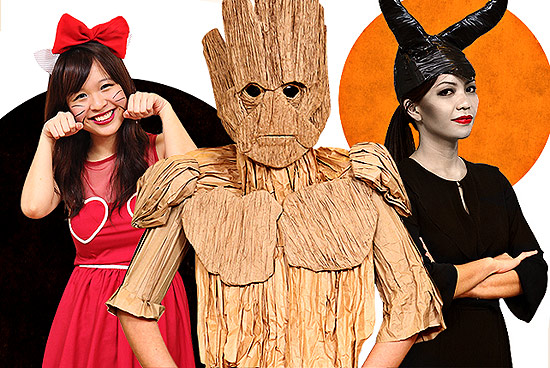 (SPOT.ph) In the last three Halloweens that we've done this, the old sheet that used to be our go-to ghost costume has yellowed at the bottom of our closet. We say, don't be generic. Be relevant. Be funny. Be anything but something you can just buy off the rack. If you're stumped about who or what to be this year, jumpstart your creative juices with our nifty ideas from 2014's trendiest topics to outfits that are just plain nutty. Don't waste a perfectly good sheet.
ADVERTISEMENT - CONTINUE READING BELOW
Also read:
10 Last-Minute Halloween Costume Ideas
10 Sure-to-Go-Viral Halloween Costume Ideas for 2012
SPOT.ph's 10 Halloween Costume Ideas for 2013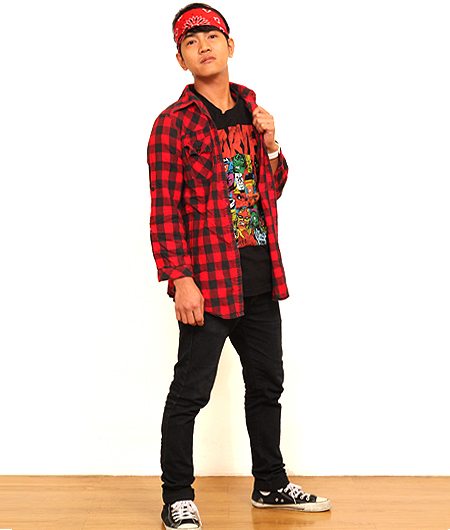 A Gangster
No one wants to be the person who dates the gangster. Let's face it. We just want more reasons to dress up as Daniel Padilla.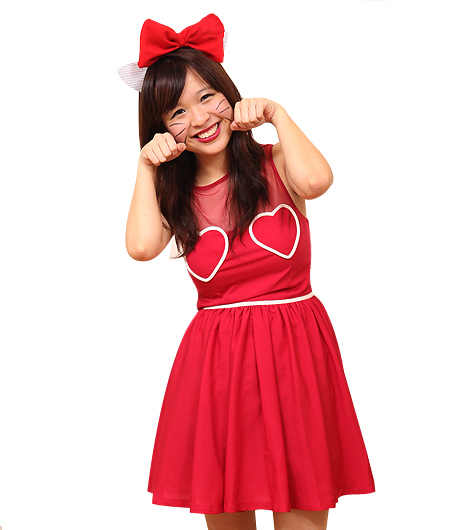 ADVERTISEMENT - CONTINUE READING BELOW
Hello Kitty
Are you a girl who looks like a cat? Or a cat who's actually a girl? This is confusing!!! Dress up as one of the world's most perplexing revelations since Pluto was declared a non-planet...then a planet again. Just wear a pair of cat ears and draw on some whiskers. Voila! Your costume is effectively a girl living in London. Because that's how girls look there.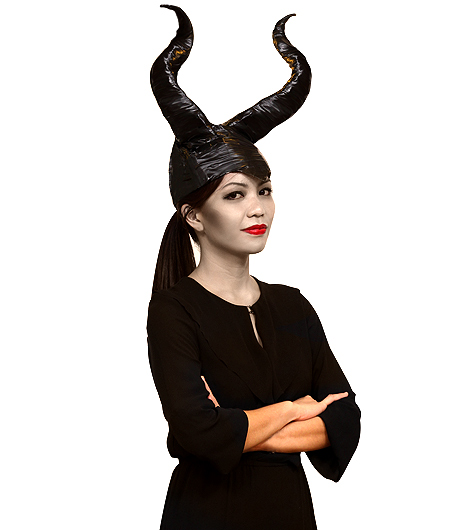 ADVERTISEMENT - CONTINUE READING BELOW
Maleficent
Work those natural cheekbones! Even Angelina had a little help in that department. Warning: this costume requires a hardware-store supply of black electrical tape!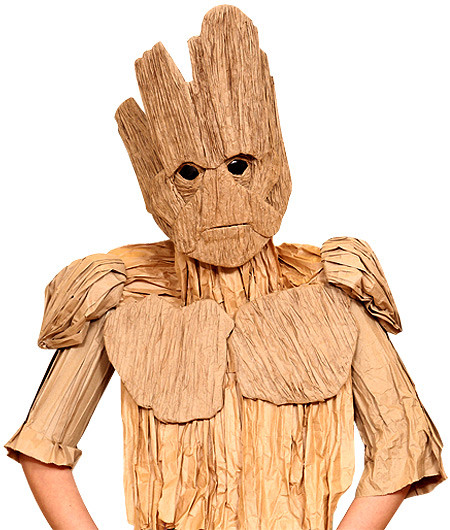 Groot
Vin Diesel makes it look so difficult with CGI and motion capture, but all you really need is some corrugated cardboard, a bit of brown paper, and finger agility with the scissors. You can even go all method, and say some Groot one-liners: I am Groot. I am Groot? I am Groot! We are Groot.
ADVERTISEMENT - CONTINUE READING BELOW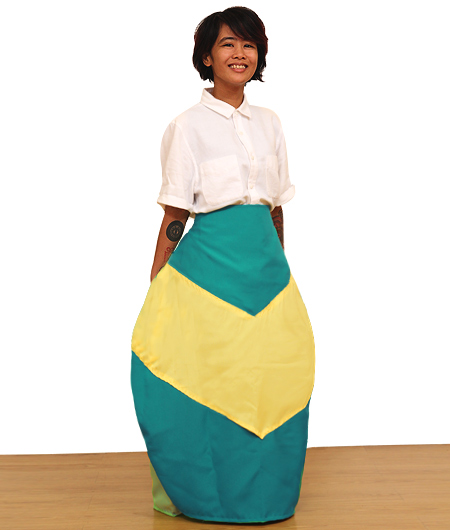 Nancy Binay at the SONA
This costume would be a lot easier if you have a spare hot-air balloon or a parachute in storage. No? Well we can't all be renowned fashion designers! How about  a long, oversized skirt cinched at the hem?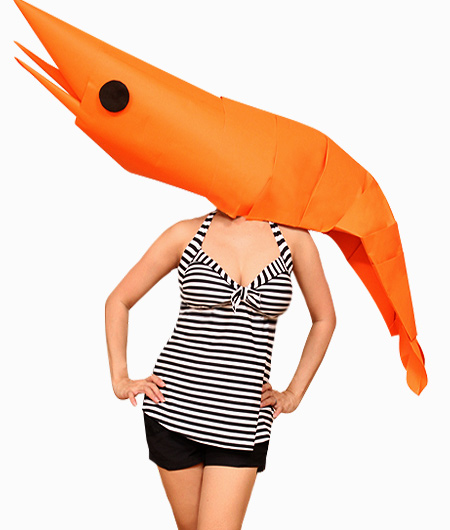 ADVERTISEMENT - CONTINUE READING BELOW
Hipon
Fresh-off-the-cardboard shrimp! Fresh-off-the-cardboard shrimp! Available in all regions except Davao.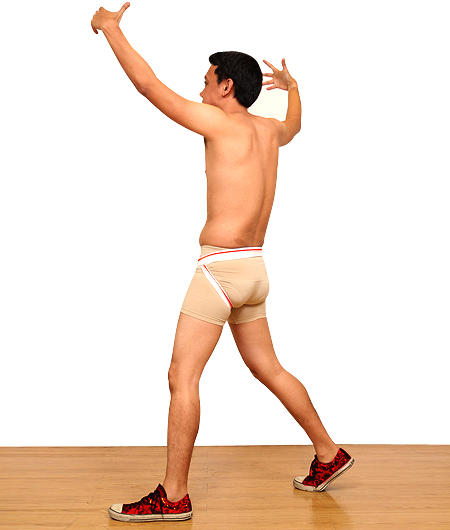 Jake Cuenca's Naked Truth
We went a little overboard with this one. All you really need is some dental floss. Gut not included.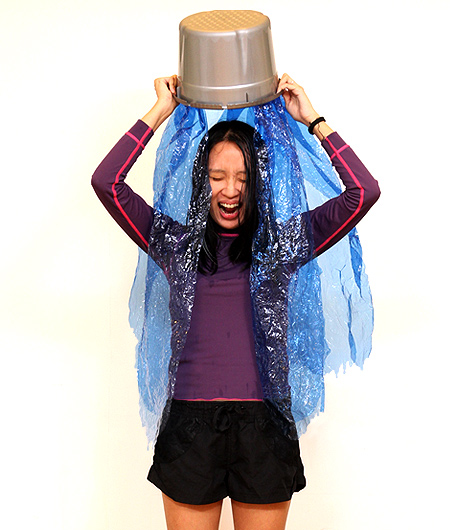 ADVERTISEMENT - CONTINUE READING BELOW
Ice Bucket
The meme may have lost its traction, but charity doesn't! You don't need to feel numb and get pneumonia to help. Make a stand for ALS and donate. Details here.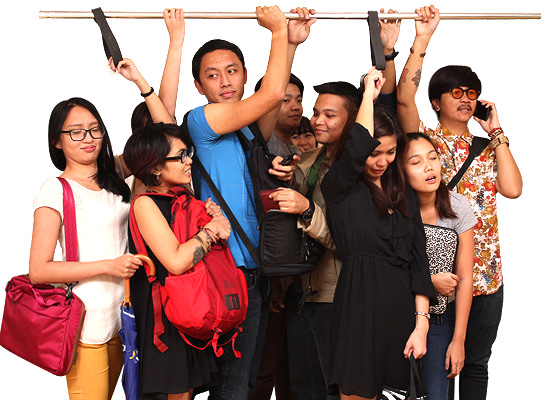 MRT
You know we always have a group costume ready for barkadas who want to make a statement. Go as the country's hottest crowd: MRT passengers during rush hour. Grab an old curtain rod (or just buy a cheap plastic pipe from the hardware store) and get uncomfortably close. You can bet this train won't drop out of the sky. You'll get bonus points if you let Senator Grace Poe join the fun! For tips on how to pose like you're in the MRT, click here.
ADVERTISEMENT - CONTINUE READING BELOW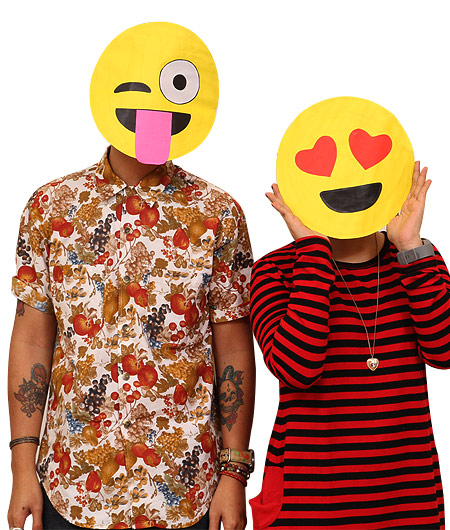 Emoticons
Because nowadays facial muscles are never quite enough to convey the right feels...
Styled by Grace Marcellana and Genie Ranada-Babista
Also read: 
10 Last-Minute Halloween Costume Ideas
10 Sure-to-Go-Viral Halloween Costume Ideas for 2012
SPOT.ph's 10 Halloween Costume Ideas for 2013
Recommended Videos
Load More Stories