10 Books to Read Before their Movie Versions Come Out
So you can say "the book was better" with confidence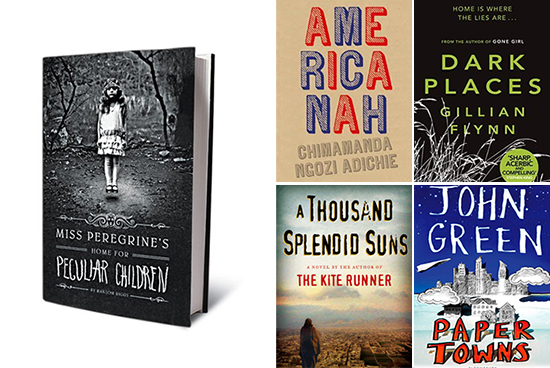 (SPOT.ph) We all have that one friend (or five) who seems to be getting paid to nitpick at every little detail of that blockbuster summer movie based on that book you meant to read a year ago. There's always something wrong with what's happening on the screen and you wonder, "why can't they just enjoy the darn film?"
The answer, dear reader, is because they held the screenplay in their hands and they directed their very own adaptation. They lingered on a quote that changed their lives forever (this isn't even an exaggeration) and had a very personal relationship with a character-that character who barely got a line in the movie. What the frog.
So, in the spirit of empathy, pick one of these books and read it before the movie comes out. If you can stop yourself from saying, nay, just thinking or wondering why they left a certain part out...well, life's not about absolutes. It's about adventure, written or otherwise.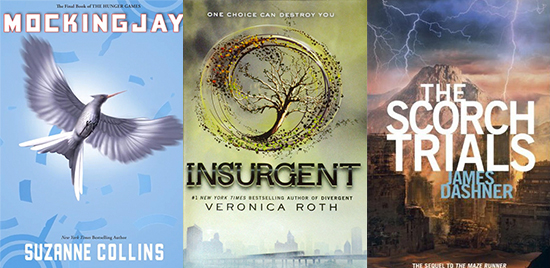 ADVERTISEMENT - CONTINUE READING BELOW
1. Sequels: Mockingjay by Suzanne Collins, Insurgent by Veronica Roth, and The Scorch Trials by James Dashner
We have a ton of questions after watching The Maze Runner and instead of waiting for the next movie, we immediately went for the books and consumed the words like coffee. Barnes & Nobles' rating for the second book, The Scorch Trials,  is 4.5 out of 5. It's hard to put down. Meanwhile, it's a good idea to read up on Insurgent again-just so the details are fresh in your mind. We're a little torn about reading Mockingjay-do we read it now or do we read it a few months before movie "3.5" comes out?
CONTINUE READING BELOW
Recommended Videos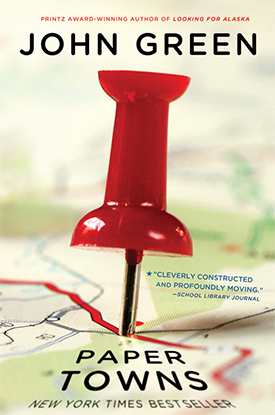 2. Paper Towns by John Green
The good news is (spoilers) nobody dies, even though someone is missing (figuratively and a bit symbolically). More good news: They've cast Cara Delevingne as Margo. We acknowledge the fact that Mr. Green can't turn everyone into a fan, but you should read at least one of his books before dismissing his entire body of work. It won't take you an entire day to finish one. Promise.
ADVERTISEMENT - CONTINUE READING BELOW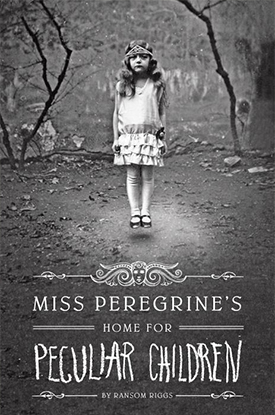 3. Miss Peregrine's Home for Peculiar Children by Ransom Riggs
Riggs' novel is littered with vintage photographs that almost make the movie unnecessary-almost. The release date for the film, set to be directed by Tim Burton, has been pushed back to 2016. That should give you enough time to read this story, which contains the following: time travel, invisibility, monsters, a pretty girl with power over fire, and more magic (the "abracadabra" kind, not Chris Martin's metaphor for love).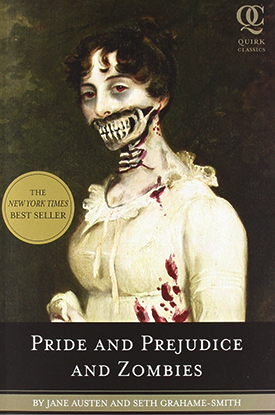 ADVERTISEMENT - CONTINUE READING BELOW
4. Pride, Prejudice, and Zombies by Seth Grahame-Smith
If you can't muster enough strength to plow through the classic that is Jane Austen's Pride and Prejudice, perhaps the addition of zombies can generate some enthusiasm. The book, tagged as a parody, injects the undead in Austen's masterpiece. The result is surprisingly elegant.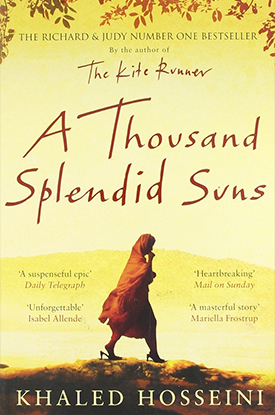 5. A Thousand Splendid Suns by Khaled Hosseini
Kite Runner was a beautiful read (the movie adaptation was superb) and Hosseini's follow-up is just as gutwrenching and enlightening. In fact, some critics have said that it's even better than his debut novel. A Thousand Splendid Suns is about Mariam and Laila, women who are a generation apart but whose lives are intricately connected. The movie doesn't have a fixed release date yet-we can only hope that this is because they want to adapt it well-so the only way for you to experience the beautiful prose is to crack the book open.
ADVERTISEMENT - CONTINUE READING BELOW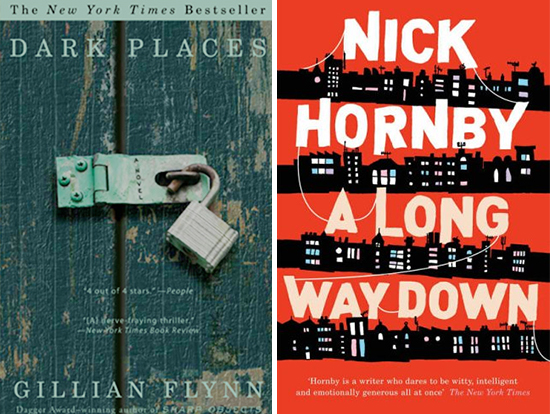 6. Dark Places by Gillian Flynn and A Long Way Down by Nick Hornby
After the success of the movie Gone Girl, the pressure is on for Dark Places. The film is set for release in November and the premise? It's the story told from the point of view of Libby Day, the sole survivor of a massacre that may or may not be part of a Satanic ritual. If that's a little too intense, try Nick Hornby's A Long Way Down...which is a dark comedy about four people who want to end it all. Without giving too much away: It doesn't have a depressing ending and is actually a lighter read than it seems.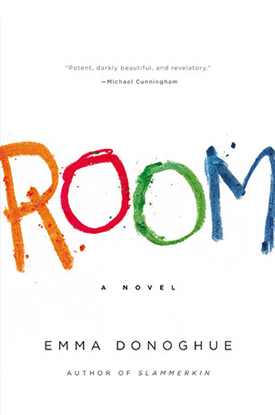 ADVERTISEMENT - CONTINUE READING BELOW
7. Room by Emma Donoghue
You can guess from the title that this is about a room, but more specifically, it's about the room where a five-year-old named Jack was born. He has never left this room and he doesn't believe or know that there is anything outside its four corners. It's not science fiction, so his confinement isn't related to an experiment (think of something more frightening). He lives with his mom and a mysterious character he knows as "Old Nick" visits in the evening. If he sounds spooky, wait until you read the book. (Caveat: If you can't imagine listening to a kid narrate a story, this may not be for you.)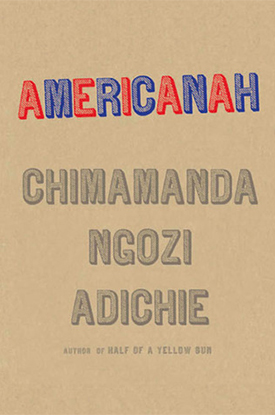 8.  Americanah by Chimamanda Ngozi Adichie
We'll cheat a little by quoting Lupita Nyong'o, who will play a lead role in the movie adaptation: "Page after page, I was struck by Ifemelu and Obinze's stories, whose experiences as African immigrants are so specific and also so imminently relatable. It is a thrilling challenge to tell a truly international story so full of love, humour and heart." To hook you in: Ifemelu and Obinze fall in love, but due to tensions caused by...people, they are forced apart. Ifemelu leaves Nigeria for America, and though Obinze had plans to follow her, he ends up as an illegal immigrant in England. Star-crossed lovers with real, actual, legitimate problems.
ADVERTISEMENT - CONTINUE READING BELOW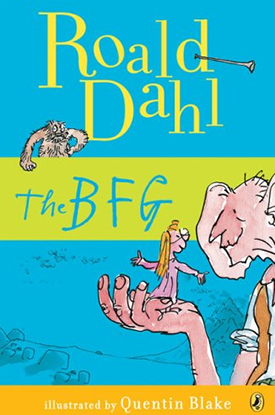 9. The BFG by Roald Dahl
BFG stands for Big Friendly Giant and if you haven't read this book: Why? It's a children's book with fantastical elements and is still a pleasurable read for adults. Light but with depth, just like most of Dahl's classics.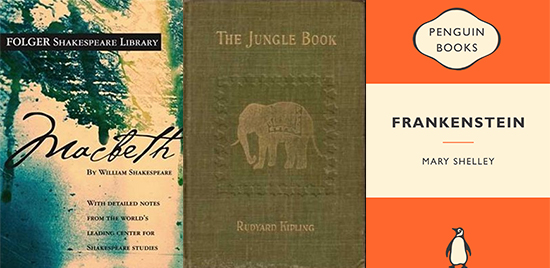 10. Classics: Macbeth by William Shakespeare, The Jungle Book by Rudyard Kipling, and Frankenstein or The Modern Prometheus by Mary Shelley
ADVERTISEMENT - CONTINUE READING BELOW
Do you like Claire Underwood from House of Cards? You will love Lady Macbeth. She's this awesome literary character and you should meet her before you ogle her in the form of Marion Cotillard. If Shakespeare is still too tall an order, go on an adventure with Mowgli and the rest of the characters in The Jungle Book-soon to be a movie featuring the reunion of Lost in Translation's Scarlett Johansson and Bill Murray. Now if you think that making another Jungle Book movie doesn't make sense, how about another Frankstein story? There are nearly 30 movies inspired by the book (not counting loosely based adaptations). It's not for the lack of creativity-the thesis of the book is just really, really good.
Share this story with your friends!
---
Help us make Spot.ph better!
Take the short survey
Load More Stories