Quotes of the Week: P-Noy opens the door, VP Binay still wants to play + others
The city's most interesting soundbites this week
(SPOT.ph) This week, we learned that Jon Hamm really likes cats. According to the Mad Men actor, "Dogs may be man's best friend...but cats are clearly man's best snuggle buddy." Then, we fell for Spotify when they made a mixtape for Taylor Swift, who didn't want to stay, stay, stay with the streaming website.
But more importantly, we were baffled by the amount of muck surfacing in Philippine politics. Ties are being severed, there's talk of kidnapping, and sweeping declarations were made. It's juicier than anything else on TV right now-cheekier, too.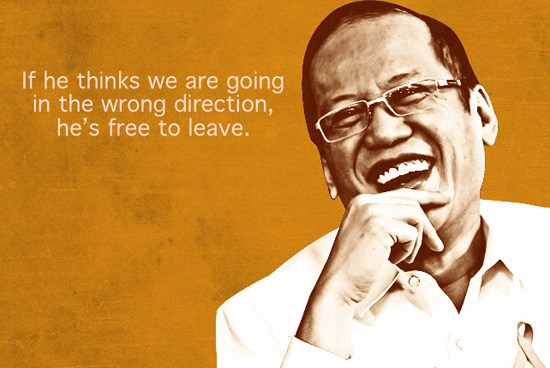 1. "If he thinks we are going in the wrong direction, he's free to leave." - President Benigno Aquino III, on Vice President Binay.
In the words of Taylor Swift: "Now we got bad blood. Hey!"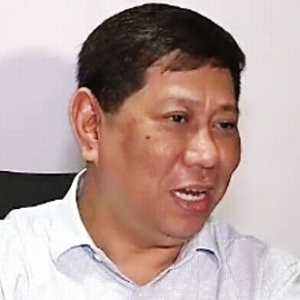 ADVERTISEMENT - CONTINUE READING BELOW
2. "My guess is that if Binay will file a courtesy resignation, it will be accepted in five minutes." - Caloocan Representative Edgar Erice, on Vice President Binay.
Five minutes is too long. President Aquino can make decisions like that in a heartbeat. Remember how fast he rejected DBM Secretary Butch Abad's resignation?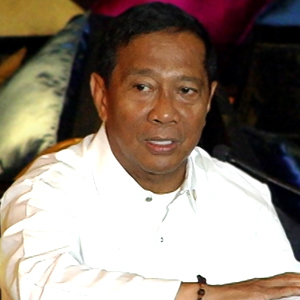 CONTINUE READING BELOW
Recommended Videos
3. "I have the highest respect for President Aquino and I will continue to be a team player." - Vice President Jejomar Binay, on being told that the door is open (for him to leave).
And what game are you playing, Mr. Honorable Vice President?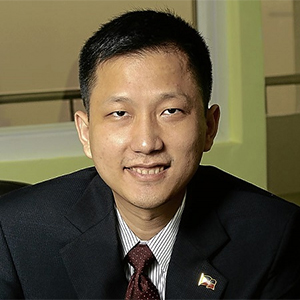 ADVERTISEMENT - CONTINUE READING BELOW
4. "I will not permit the Senate investigations to make me and my companies become collateral damage." - Businessman Tony Tiu, in defense of his dignity.
On the pedantic side of things, it is not within the semantic boundaries of anything or anyone that falls under the category of "collateral damage" to be consulted before they are bulldozed, buried, et cetera.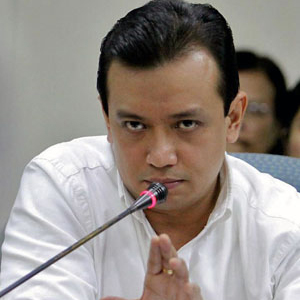 5. "He made a fool out of himself by lying through his teeth and the whole country saw that. Hindi na niya mababago iyon." - Senator Antonio Trillanes IV, on businessman Tony Tiu.
That's obviously an exaggeration. Some parts of the country don't have electricity.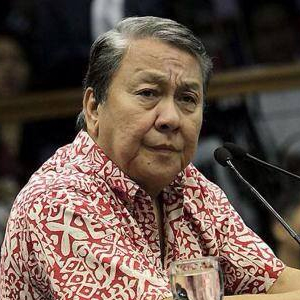 ADVERTISEMENT - CONTINUE READING BELOW
6. "Senator Cayetano is a proponent of the novel legal theory that if you just keep shoveling out more and more half-baked, circumstantial evidence, one after another, somehow the whole smelly heap will miraculously turn into a solid body of proof. This reasoning would not dignify a proper Senate hearing, let alone a court of law." - Buhay Party-List Representative Lito Atienza, on Senator Alan Peter Cayetano.
Meanwhile, the opposing camp believes in the novel legal theory that if you ignore the accusations, it will miraculously disappear.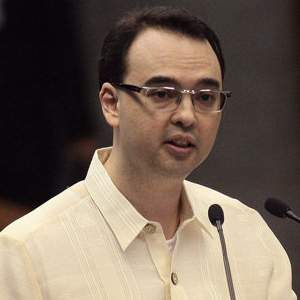 7. "Never kong ginawang biro ang kidnapping. I've been in government service since 1992. I've always worked for the protection of the Filipino-Chinese community that I'm very close to. I might not look it, but I have Chinese blood." - Senator Alan Peter Cayetano
We hope you mean in your veins, figuratively meaning you have Chinese ancestry somewhere. Not in a jar or something creepy like that.
ADVERTISEMENT - CONTINUE READING BELOW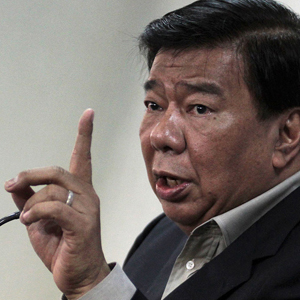 8. "I have nothing to hide. Any inquiry or investigation will validate the facts and figures of this project, and will just show how absurd these vile allegations really are." - Senator Franklin Drilon, on the allegedly overpriced Iloilo Convention Center.
Don't worry, sir. Looks like people aren't outraged by it...yet.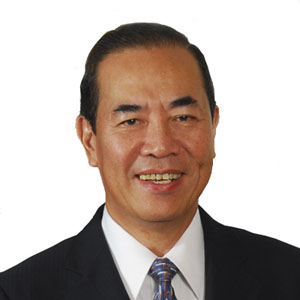 ADVERTISEMENT - CONTINUE READING BELOW
9. "If Mr. [Manuel] Mejorada can prove that I made a single peso [off] this project, I will quit." - Department of Public Works and Highways Secretary Rogelio Singson, on the allegedly overpriced Iloilo Convention Center.
We're putting this here for documentation.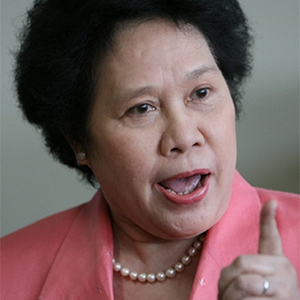 10. "Kapag wala kang maisagot sa exam, ilagay niyo: Red Horse. Ito ang tama." - Senator Miriam Defensor Santiago, opening her speech about Rosario, Batangas with jokes.
Ba-dum-tsss.
Art by Warren Espejo, with photos from PEP.ph and screenshots from Facebook fan pages, various TV show videos, news clips, and images used by fans in YouTube slideshows.
Share this story with your friends!
---
Help us make Spot.ph better!
Take the short survey
Load More Stories