Watch a Breaking Bad and Frozen parody + more things you might have missed today
A new Facebook for work, "Sex and the City" may return to the small screen, and more.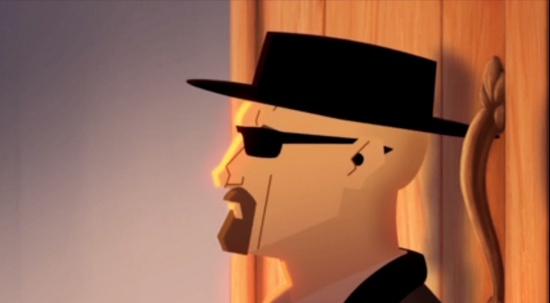 (SPOT.ph) Busy day, Spotters? We quickly recap 10 things you might have missed while you were off the radar.
1. Watch: A Breaking Bad and Frozen parody
We've heard and seen a lot of Frozen covers and parodies, but its newest mashup with Breaking Bad is worth a look, especially for fans of the hit series. Like the show, there are some funny moments thrown in but overall, it gets pretty emotional. There are plenty of spoilers, so fans who have yet to finish the series may need to tread lightly.
2. Bill Cosby remains silent amidst rape allegations
Veteran comedian Bill Cosby has finally released a statement on the recent rape allegations against him, but it doesn't really say much. He has previously refused to address the allegations and cancelled appearances on talk shows. The statement, posted on his website Monday, says, "Over the last several weeks, decade-old, discredited allegations against Mr. Cosby have resurfaced. The fact that they are being repeated does not make them true. Mr. Cosby does not intend to dignify these allegations with any comment."
3. Satisfaction with Aquino administration recovers, says SWS
Public satisfaction with the Aquino administration recovered after hitting a record low in the previous quarter, the latest survey from Social Weather Stations (SWS) said Monday. The survey conducted last September 26 to 29 found that 59 percent of the respondents were satisfied with the government's performance, 24 percent dissatisfied, and 16 percent ambivalent. The administration got an overall satisfaction rating of +35 or "Trillanes good," higher than the +29 net score recorded last quarter.
ADVERTISEMENT - CONTINUE READING BELOW
4. Binay camp: Makati Science High issue prejudged on "mere say so"
Some senators may have already prejudged the alleged overpricing in the construction of the Makati Science High School, the camp of Vice President Jejomar Binay said Saturday. Binay's spokesman Joey Salgado insisted that the contract for the P1.33-billion MSHS went through public bidding and has passed a government audit.
"But on the mere say so of Renato Bondal and after a cursory inspection, the senators have already made conclusions of overpricing," Salgado said. The project was allegedly overpriced by P862 million or by almost 300 percent.
CONTINUE READING BELOW
Recommended Videos
5. Trillanes wants Drilon probe stopped
Senator Antonio Trillanes IV wants the Senate investigation on Senate President Franklin Drilon and the alleged overpriced Iloilo City Convention Center to be stopped, despite another witness asking the Senate to be allowed to testify. He urged Senate Blue Ribbon chairman Senator Teofisto Guingona III not to conduct another hearing after a witness bungled his testimony in the first public hearing last week.
Trillanes pointed out that the complainant, former Iloilo provincial administrator Manuel Mejorada, had admitted that he had no solid evidence to prove the alleged overpricing.
6. Get your hands on the iPhone 6 and iPhone 6 Plus
Smart Infinity is tempting subscribers to upgrade to the iPhone 6 with their freebies. Smart users can choose from: (1) the Prestige Plan 5000 for an iPhone 6 (64GB) or the iPhone 6 Plus (16GB) with an additional P5,000 worth of GCs or bill rebates; (2) the Premium Plan 8000, and receive two 16GB units of the iPhone 6, or an iPhone 6 16GB plus a MacBook Air, and; (3) P3500 per month which comes with a 16GB iPhone 6.
ADVERTISEMENT - CONTINUE READING BELOW
7. Sex and the City may return to TV
After several weeks of a rumored third Sex and the City movie, there are now reports of a possible return to TV instead-from the creator himself. In a recent interview, Michael Patrick King was quoted saying, "The mere fact that it is still so alive, and not just on the gym TVs...but that people are still wondering about these girls, you never know. It could come back at some point. All bets are off."
8. A new Facebook specifically designed for work
You can finally keep those political rants and embarrassing photos to yourself, because Facebook is reported to be working on a new website aptly named "Facebook at Work." A report on Financial Times cited sources who said the new website seeks to compete directly with Google, Microsoft, and LinkedIn. "The new site will look very like Facebook-with a newsfeed and groups-but will allow users to keep their personal profile with its holiday photos, political rants and silly videos separate from their work identity," the FT said.
The new product aims to allow users to "chat with colleagues, connect with professional contacts and collaborate over documents, competing with Google Drive and Microsoft Office."
9. 10 Best Cleavage Scenes in Movies
In some ways, cleavage exposure in movies feels much more erotic than actual nudity. Could it be the mystery? The allure of what's underneath? We just don't know. We ranked 10 examples of the best cleavage scenes in movies.
ADVERTISEMENT - CONTINUE READING BELOW
10. 10 Things We're Loving Now: Star Wars origami, Mickey Mouse speakers, shark bottle openers + more
Just because something is functional doesn't mean it can't be cute. In this week's roundup, we've got our eyes set on shark-shaped bottle openers, Mickey Mouse speakers, and elephant paper clips. Oh, and we also love Star Wars origami, because we love geeking out, too.
Share this story with your friends!
---
Help us make Spot.ph better!
Take the short survey
Load More Stories