10 Favorite Quotes From My Name is Kim Sam Soon
The recently released book translation is just as entertaining as the TV adaptations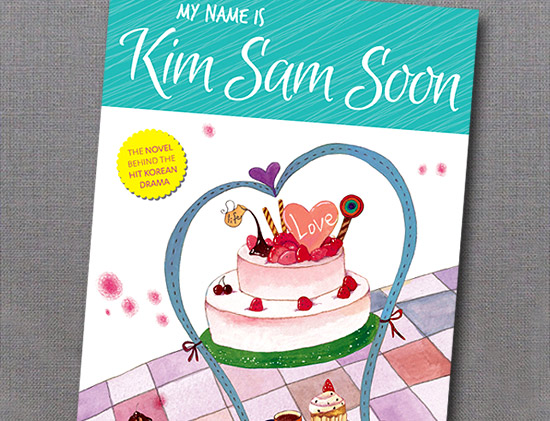 (SPOT.ph) Unless you're a die-hard fan of Kim Sam Soon, then you probably don't know that the hit television series was actually based off a novel of the same name. It tells the story of a talented but heartbroken pâtissier, embarrassed by her age, weight, and old-fashioned name. A chance encounter with an arrogant restaurant owner named Jang Do Yeong leads to them working together, and striking an unlikely deal: She pretends to date him in exchange for money to prevent the foreclosure of her house. Naturally, sparks fly.
Revisit this rom-com TV classic with the best quotes from the book.
10. "So if we're going to do this, shouldn't we be doing the 'basics,' like kissing and hugging? I've been trying to imagine doing those things with you, but for some reason, I can't seem to picture it."
Tired of being forced to go on blind dates, Do Yeong takes it upon himself to end his date in the best way he knows how: by insulting her.
9. "Your whole life, you've never been rejected or experienced being unpopular, have you?"
After crashing Kim Sam Soon's blind date (which, for the first time, was actually going well), she throws this surprisingly honest line at him. She then goes on to say, "That's the reason you don't know how it feels to have someone express genuine interest in you."
8. "I don't have time to daydream about someone I don't have any chance of going out with. It's the same with baking bread. You shouldn't use ingredients that are already expired."
ADVERTISEMENT - CONTINUE READING BELOW
Baking metaphors. Nice.
7. "My head hurts when I have to talk to you for more than five minutes."
In case you haven't already noticed, we enjoy the bickering trope a lot, and My Name is Kim Sam Soon has this in spades.
6. "I've always given my best to anyone I've loved. I've never once given up on it-or them."
Sam Soon says this line after a cynical Do Yeong tells her his super-scientific theory that love, based on hormones and biology, will always fade after two years.
5. "Just because a relationship ended badly once, it doesn't mean love will always end that way for you."
CONTINUE READING BELOW
Recommended Videos
Such wise love advice for the forlorn and broken-hearted.
4. "I hadn't actually thought of giving up [on] waiting for her. Until I met you."
It turns out that Do Yeong has had his fair share of heartbreak when his girlfriend of five years left him. He then spends another five long years waiting for her to come back...until now.
3. "I really like you. I can laugh when I'm with you."
All together now: Awww.
2. "I'm now in a state where I like that stupid woman more than money."
Things get complicated when Do Yeong's ex-girlfriend returns, and Sam Soon sees them together. In a desperate attempt to win her back, Do Yeong visits her house where he receives a check with the same amount of money she owes him. He rips the check and says, "Please try to tear up a check worth 50 million won. Then you'll know how terrible it feels for someone like me, who loves money so much, to do such a thing."
ADVERTISEMENT - CONTINUE READING BELOW
1. "It's really hard to like someone [...] Whenever I fail, even if I tell myself I'll be able to do better next time, it becomes even harder."
A big part of My Name is Kim Sam Soon's success is how relatable it is, especially when it comes to her failed attempts at love. The TV adaptations are great, but the novel isn't lacking in these moments, either.
The English translation of My Name is Kim Sam Soon is now available at bookstores and newsstands.
Share this story with your friends!
---
Help us make Spot.ph better!
Take the short survey
Load More Stories