The SPOT.ph Silly Year-end Checklist for 2014: Did you...?
...or 25 things to do or try before the year ends!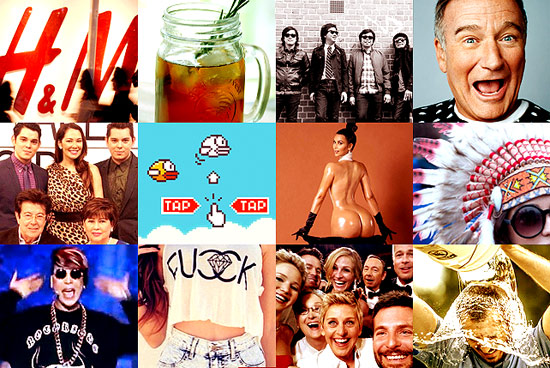 (SPOT.ph) We're burning through November fast and if you're asking yourself what happened, we'll tell you. In this (obviously not serious) list, we share the best of what happened in the city in trends. This is a checklist of how super cool you were this year.
So, did you...
1. ...drink from a Mason Jar?
This is just one of 10 trends that dominated the restaurant scene this year. Mason Jars are now available in True Value and...well, actually, most department stores (plus Divisoria). You can also go for a night at Fred's Cubao, where they serve water in Chiz Whiz bottles. Para masa.
Also read: 10 Restaurant Trends You Have to Try Before the End of 2014
2. ...do the ALS Ice Bucket challenge?
Or were you a class act like Sir Patrick Stewart, who did the best bit of the challenge (donating) and had a drink to celebrate?
Also read: Top 10 Favorite Celebrity ALS Ice Bucket Challenge Videos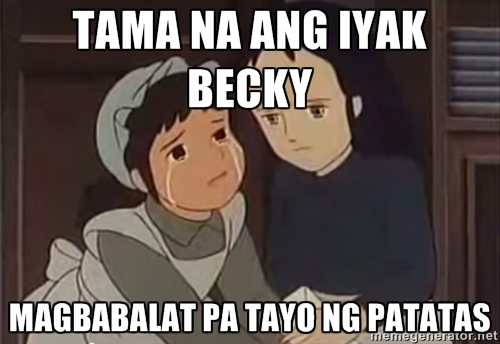 ADVERTISEMENT - CONTINUE READING BELOW
3. ...share a Princess Sarah meme?
Grab a peeler and let's have at those potatoes!
Also read: 10 Funniest Princess Sarah Memes
4. ...post a #MakeUpTransformation?
No, a collage of your face doesn't count.
Also read: #MakeUpTransformation catches on, local celebrities make contributions

CONTINUE READING BELOW
Recommended Videos
5. ...manage to get out of the Breakout room?
Help! Help! HELP!
6. ...listen to "Sabado" by the Eraserheads?
Consider yourself lucky if you were there to see them perform during the Esquire September launch.
Also read: 10 Favorite Eraserheads Songs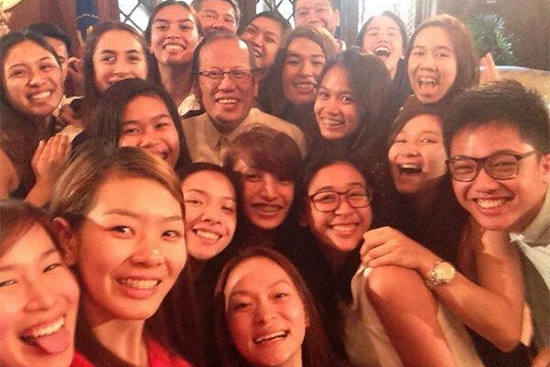 ADVERTISEMENT - CONTINUE READING BELOW
Photo from the Ateneo Lady Eagles' Twitter account
7. ...take a "Group Selfie"?
And did you take it with a monopod? Did it give you fulfillment in life?
Also read: 10 Trends that Need to Stop
8. ...wear a crop top?
Work it, girl...or guy. We don't judge.
9. ...commute using the Pasig River Ferry?
Ah. The smell of decades of garbage soaking in water.
Also read: 10 Reasons to Revisit the Pasig River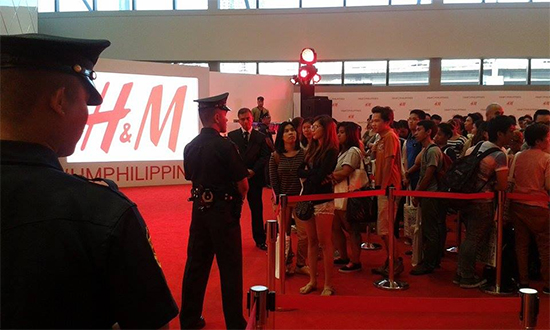 Photo from Kimberly Dela Cruz
10. ...camp out for H&M?
And with shopping bags in hand, you exited the store with a triumphant cackle.
Also read: FIRST LOOK: H&M in Manila
11. ...Tweet with #Hugot or #BoomPanes?
"Twitter keeps asking me what's happening. Hindi ko masagot. Anyare sa atin? #Hugot"
12. ...fail repeatedly at Flappy Bird?
Early this year, around February, this bird frustrated many. Penguins fly better than this damn fowl.
Also read: TRENDING: Flappy Bird
ADVERTISEMENT - CONTINUE READING BELOW
13. ...watch a leaked video?
For reference and tips. May we suggest going for this instead: What Not to Do During Sex According to Movies (so you don't end up here: Top 10 Funniest Sex Scenes in Movies and TV.) Oh, and if you feel compelled to star in one: Hot on Spot: 10 Questions to Ask Yourself Before You Star in a Sex Video.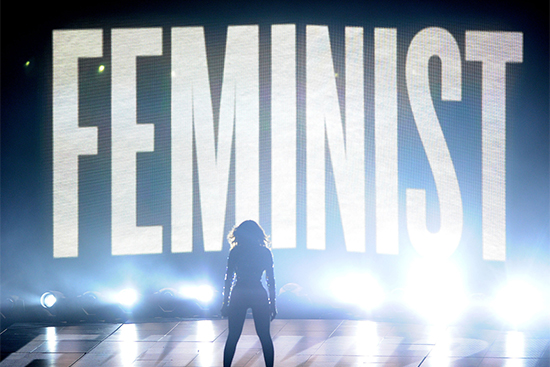 14. ...call yourself a feminist?
Done while dancing to Queen Bey's "Flawless" a la Taylor Swift from "Shake It Off"
Also read: 25 Men Who are Already Feminists
15. ...try knitting or crocheting?
Taking inspiration from Heart Evanglista's budding art career, you're now an official crafter. Next stop: Hand type and 10A Alabama.
Also read: A Guide to Crafting in Manila: Where to Go to Get Creative and SPOT.ph's Guide to Craft Stores in Manila
16. ...accidentally watch a Wattpad movie?
ADVERTISEMENT - CONTINUE READING BELOW
...and liked it? (Who wouldn't? Dawn and Richard surprise! And Diary ng Panget was so...oddly enjoyable. Damn it.)
Also read: 10 Feelings About She's Dating the Gangster (in Photos)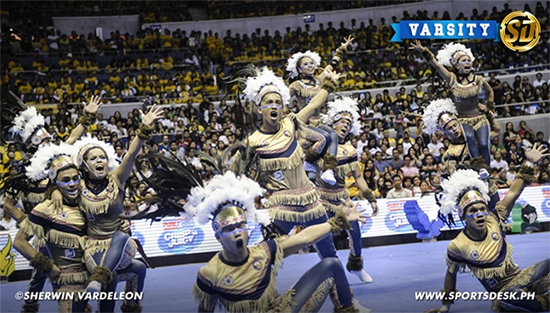 Photo from www.sportsdesk.ph
17. ...wear a headdress to a music festival?
Hey, the National University Pep Squad was all over Native American culture and they're champs.
Also read: What to Wear to a Music Festival: An Illustrated Guide
18. ...have a shocking non-celebrity haircut?
In the '90s, there was a little show called Sabrina the Teenage Witch. In one of the episodes, her best friend gets a haircut that didn't quite work. She managed to stop it-through magic-but she also imparted these words of wisdom: "Hair grows. Hair grows."
Also read: 10 Shocking Celebrity Haircuts
19. ...read a Gabriel Garcia Marquez book?
It's okay to spend about a 100 days of solitude with a book.
Also read: Four Hundred and Twenty-Five Flying Elephants: Gabriel Garcia Marquez, R.I.P.
ADVERTISEMENT - CONTINUE READING BELOW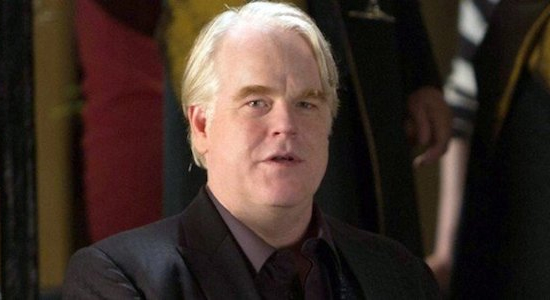 20. ...have a Robin Williams or Philip Seymour Hoffman movie marathon?
You can't even tell if the tears are of sorrow or joy.
Also read: 10 Quirkiest and Oddest Robin Williams Roles
21. ...get hooked on Spotify?
There's so much music in there. Taylor who?
22. ...retweet the PNP or follow the Titas of Manila?
Hija, retweet mo si Tita.
Also read: The PNP Gets Snarky on Twitter and 10 Funniest Tweets from the @TitasofManila
23. ...sit through Lav Diaz's Norte: Hangganan ng Kasaysayan?
Congratulations. It's an achievement. (Not a bigger achievement than making the movie itself...but watching is an achievement in its own right. You don't get a Golden Leopard for it, though.)
Also read: MOVIE REVIEW: Norte: Hangganan ng Kasaysayan
24. ..."chance upon" an It Takes Gutz to be a Gutierrez episode?
The definition of guilty pleasure.
Also read: 10 Observations from the Season Premiere of It Takes Gutz to Be a Gutierrez
ADVERTISEMENT - CONTINUE READING BELOW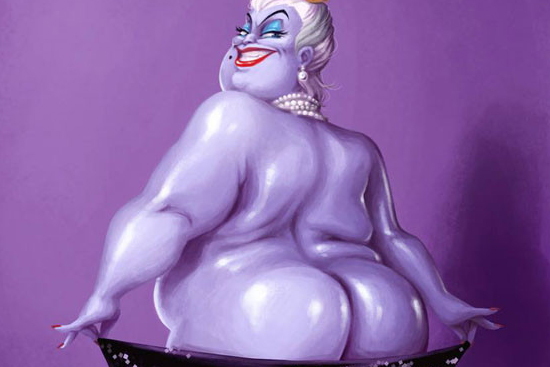 Photo from www.eonline.com
25. ...privately recreate Kim Kardashian's Paper cover?
Again, we don't judge. No, sir.
Also read: The Internet Responds: 17% of Pinoys are not fans of Kim Kardashian's butt or #BreakTheInternet Photoshoot
Rating:
0 - Lies. All lies.
5 - You win a tiny brush for your hipster mustache.
10 - You're normal. That's good.
15 - You can feel special. If  you want.
20 - Okay, we know you're never going to admit to liking the She's Dating the Gangster movie.
25 - You seem fun. You should work for us. Apply now!
Share this story with your friends!
---
Help us make Spot.ph better!
Take the short survey
Load More Stories