Quotes of the Week: Algieri thinks he can beat Pacquiao, Pacquiao wants to prove that he can fight + others
The city's most interesting soundbites this week
(SPOT.ph) This week, there was a Senate hearing with no Tiu in sight. In attendance, however, was Commission on Audit Chairperson Grace Pulido Tan, who clarified a few things. For example, we learned that they don't actually issue clearances for projects, contrary to what one camp has claimed. Senator Alan Peter Cayetano made a snide remark about a certain media outfit and elsewhere, "vape" became the word of the year. Oh, and Chris Hemsworth is allegedly the sexiest man alive...which makes no sense, because he has abs.
Here's what happened this week, in quotes!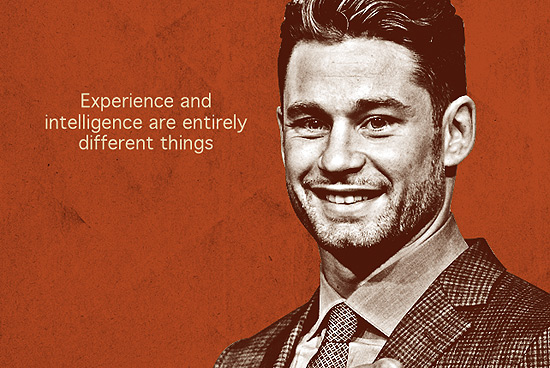 1. "Experience and intelligence are entirely different things. He [has] the experience, sure. But when it comes to intelligence, the ring IQ and the strategy, I don't even have to prove myself. We have the right game plan to execute. I have my entire team behind me." - Chris Algieri, on winning against Manny Pacquiao
ADVERTISEMENT - CONTINUE READING BELOW
We are convinced that it's important to think of how to dodge punches.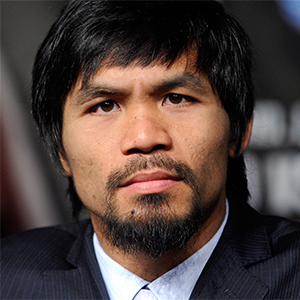 CONTINUE READING BELOW
Recommended Videos
2. "I'm not predicting a knockout, but I'm looking for a good fight and looking to prove I can still fight." - Manny Pacquiao, on fighting Chris Algieri
Way to make us feel old, Manny. Weren't you once the rising star? This is exactly what Commissioner Gordon and Batman were talking about. When you become the thing that needs to be beaten, you know?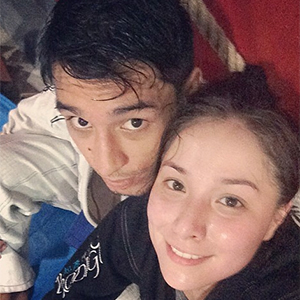 ADVERTISEMENT - CONTINUE READING BELOW
3. "If I can bring more attention to local mixed martial arts, that would be perfect. It's still a growing sport here in the country even though it's been around for quite some time. I strongly encourage everyone out there to follow and support local MMA fighters." - Ali Khatibi, on the media attention he received for being Cristine Reyes' baby daddy.
Such a romantic reason for having a baby?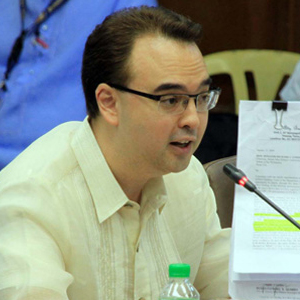 4. "Si [Vice President] Binay, ayaw sumipot, ayaw sumagot, ayaw managot." - Senator Alan Peter Cayetano, on why the Senate Hearings are going on and on and on
Bring the beat in and break it down. Tugs, tugs, tugs.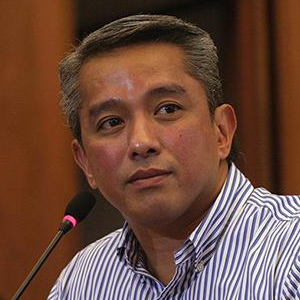 ADVERTISEMENT - CONTINUE READING BELOW
5. "It is only too clear that Mercado's agenda is to fool the public and cover up his ownership of many undeclared properties." - Cavite Governor Jonvic Remulla, on Former Makati City Vice Mayor Ernesto Mercado
Appeal to ridicule: We shouldn't go after thieving politicians because we jaywalked that one time and beat the red light once upon a midnight.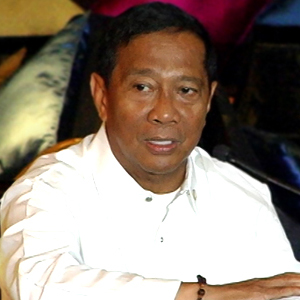 6. "Dapat magsama ang vice president at president. Ito po ay tinatawag na bagong politika." - Vice President Jejomar Binay, on what sounds like the thing that our government officials should be doing in the first place.
...or what could be called good public service.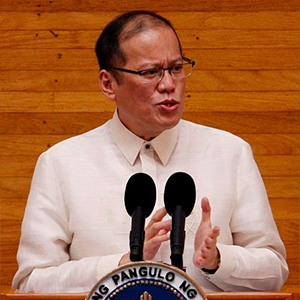 ADVERTISEMENT - CONTINUE READING BELOW
7. "There will always be somebody who will not be able to let go of the tail of the tiger, who thinks they're God's given son to this world, and will always seek ways and means to perpetuate themselves in power to the detriment of our country." - President Benigno "Noynoy" Aquino III, on other politicians.
You have to narrow it down a bit more, sir. That applies to a sickening number of people.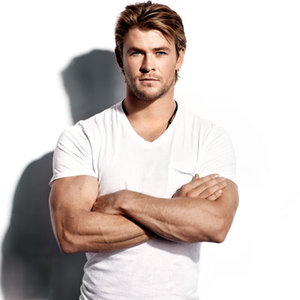 8. "I learned everything there is about being sexy from Matt [Damon]. Thank you Matt and all the other previous intelligent men." - Chris Hemsworth, on being the sexiest man alive.
Because in case you forgot, Matt Damon was the Sexiest Man Alive in 2007. (This year, he's the sexiest Mann that...no wait, Interstellar spoilers.) Also: What about Chris Evans? Chris Pratt? Chris Pine? Bene-Chris Cumberbatch? Ryan Gos-Chris?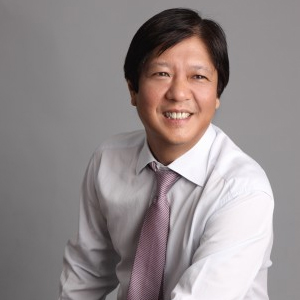 ADVERTISEMENT - CONTINUE READING BELOW
9. "I mean siguro sa pamilya Marcos, wala na 'yung political fight na 'yan. Hindi naman ito personal. 'Yung talagang naglalaban was my father and Ninoy Aquino, '60s, '70s pa 'yun so dapat lampasan na natin 'yun at hindi na 'yan ang issue ngayon. Wala tayong makukuha sa tuluy-tuloy na pagsusumbatan na Aquino-Marcos for no good reason. We'll get nothing out of that." - Senator Bongbong Marcos, on why he wants the feud between the two families to end.
File under: Another reason why we need to see new surnames in government.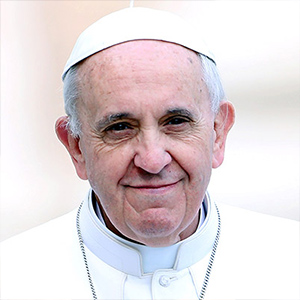 10. "Children have a right to grow up in a family with a father and a mother capable of creating a suitable environment for the child's development and emotional maturity." - Pope Francis, on what makes a family.
That's such a middle finger to single moms and families that have two moms...or no moms at all.
ADVERTISEMENT - CONTINUE READING BELOW
Art by Warren Espejo, with photos from PEP.ph and screenshots from Facebook fan pages, various TV show videos, news clips, and images used by fans in YouTube slideshows.
Share this story with your friends!
---
Help us make Spot.ph better!
Take the short survey
Load More Stories