The 10 Types of Gifts You Receive at Christmas
Regardless of which you get, remember to say thanks.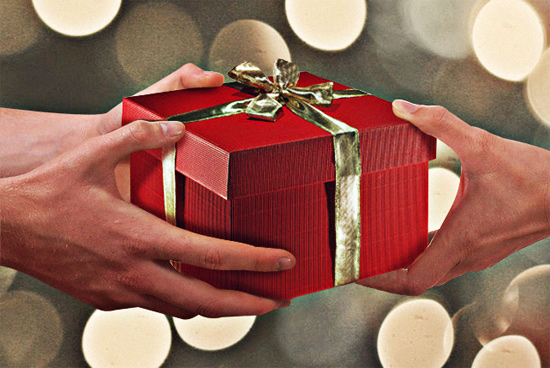 (SPOT.ph) Christmas, whether you believe in the magic of it or not, is a great time of the year. There's food to enjoy, you get a bit of extra cash even if you don't celebrate the occasion, and you get free days to spend with family...or whoever it is that makes you happiest. Now, some people say that it's been hi-jacked and the true meaning of the season is lost...but we say, what's wrong with gifts? Gifts are a way to show appreciation. We know it's also a way to manipulate someone into liking you...but why focus on the negative?
Why not remember that time when you received a modestly wrapped package and got the best surprise of your life? Or how about that time when you laughed your ass off when someone gave you a hilarious gag gift for Kris Kringle?
Let's take a look at more of the 10 types of gifts you receive on Christmas.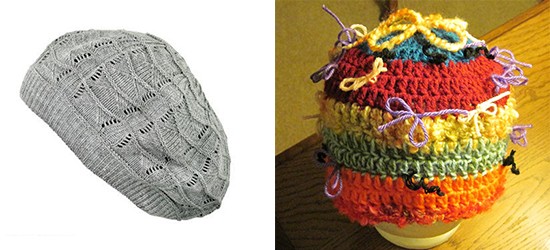 ADVERTISEMENT - CONTINUE READING BELOW
1. The crafting gift
You're lucky if you have friends with nimble fingers. It's the season for fuzzy creations with yarn, papercut masterpieces, handtype posters-wrapped impeccably, too. Of course...there are gifts that are remarkable for their effort. Glue and glitter monsters also deserve appreciation.
Also read: A Guide to Crafting in Manila: Where to Go to Get Creative and SPOT.ph's Guide to Craft Stores in Manila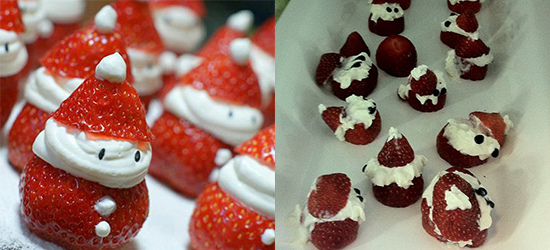 CONTINUE READING BELOW
Recommended Videos
2. The Kitchen God's gift
Some say giving food as a gift is lazy. Clearly, those people don't know how hard it is to master the culinary arts. The only sad part of getting cake or, the trendy thing this year, dessert in a jar, is worrying about acne and people obsessing about your weight. Chocolate chip cookies are not the enemy. If they were, why are they always there for you when you need them? Caveat: Not everything is divine. Sometimes it's just a pile of red noodles pretending to be spaghetti sandwiched between two paper plates from your neighbor...or you know, fruitcake. It's the thought that counts.
ADVERTISEMENT - CONTINUE READING BELOW
Also read: Trend Alert: Food in Jars (We found 10 good ones!) and Top 10 Fruitcakes in Manila (2013)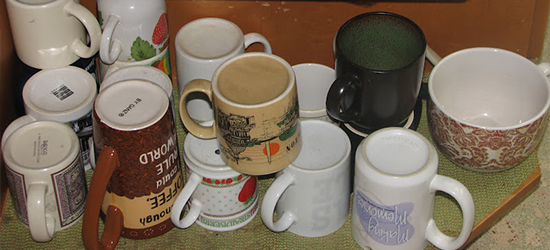 3. The obligatory gift
These show up on your desk a few days before the holidays-pens, mugs, keychains, magnets, notebooks...essentials in the workplace from the people you see in the workplace. You also receive these from neighbors-wall clocks, figurines...and more mugs. In a way, these are like service charge. A way to say thanks, for smiling at the elevator and keeping the awkward to a minimum. It's also a bribe to inspire people to continue tolerating your presence.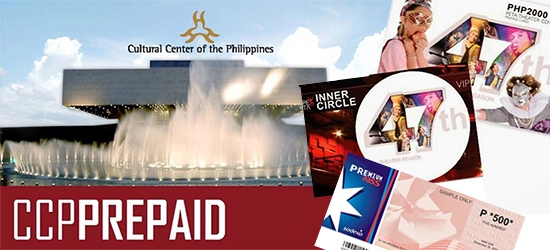 ADVERTISEMENT - CONTINUE READING BELOW
4. The gift...certificate
If giving food as a gift is lazy, we don't know what to call this. However, we'll assume that we've all been taught that being picky is a rude way to react to the benevolence of the universe. It's not really that bad. There's something to be said for being given the choice to pick your own gift. Sodexo GCs go very far and we're not going to say no to a CCP Prepaid Card.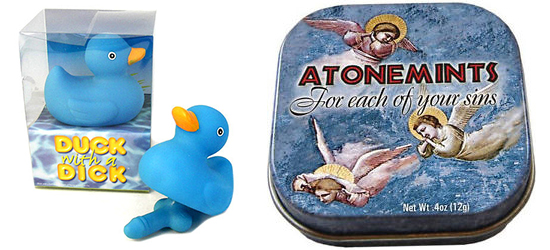 5. The gag gift
Known prude? Expect the nastiest, raunchiest gifts from your naughty friends. Atheist? You're bound to get a Jesus shirt...and you're going to wear it with pride. The real present is the fun you'll have with your friends.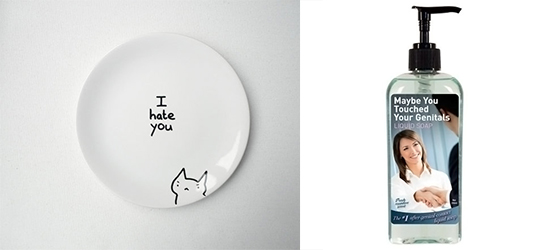 ADVERTISEMENT - CONTINUE READING BELOW
6. The passive-aggressive gift
The line between this and No. 5 is defined by your relationship with the giver. Regardless, keep your sense of humor. If they give a framed photo of you under really bad light, laugh it off. If they give you a dress that's way more than a size too big just so they can comment on your weight-laugh it off. If your roommate gives you cleaning products and organizing kits...well, maybe you can take a hint. Don't take it personally. He doesn't understand that clutter is a sign of being creative.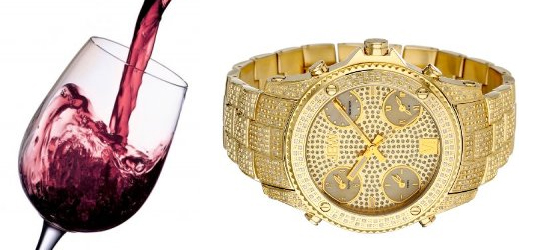 7. The fancy gift
Having well-off people in your life has its perks...but when you're living in completely different worlds, it can be confusing. They give wine...not knowing you open it with a nail and a shoe. That friend also gave you this expensive watch...that you can't wear because you ride the jeep every day. They give you a fancy tea set...but you're pretty sure the chipped mug you have is sophisticated enough for Lipton.
ADVERTISEMENT - CONTINUE READING BELOW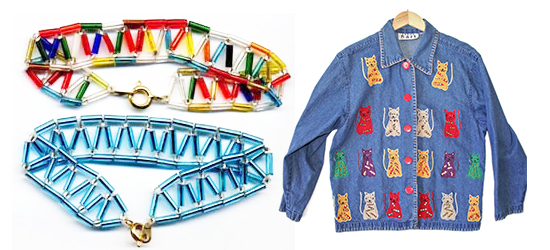 8. The storage gift
Anything you get from your mother qualifies as a storage gift and so is anything given by your significant other. No matter how ugly that piece of clothing is, you are going to keep it. Forever. Gifts from mom are priceless (she loves you, deal with it) and gifts from your potential ex will make a majestic bonfire in the future.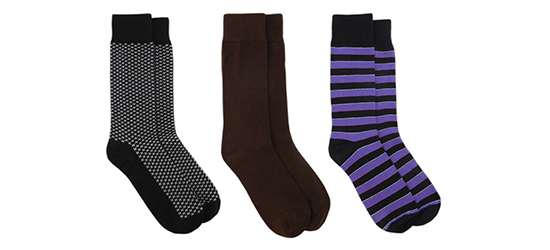 ADVERTISEMENT - CONTINUE READING BELOW
9. The practical gift
We don't know how you feel about these, but we think these are the next best gifts to the best gifts ever. These are the most thoughtful presents you'll unwrap. Someone noticed that your socks...suck. Fresh pairs from a friend will make you weep. So will an umbrella, from your co-worker who saw yours get mutilated by the power of nature that time you were made to report during a storm. The super absorbent towel from your gym buddy is as good as a hug only better, because touching is weird. They know you so well.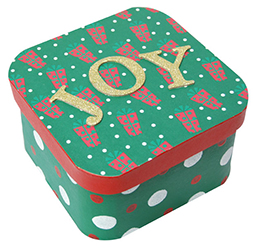 10. The best gift ever
Love. No, seriously. (It can come in the form of a tangible gift you've been wishing for all year or all your life. It can be a letter from someone you've had a row with...anything that makes you feel like this world's not so bad after all. Merry Christmas, you!)
ADVERTISEMENT - CONTINUE READING BELOW
Also read:
Christmas Food Flavors and Special Treats to Put You in a Holiday Mood
10 Simple Rules for Men When Buying Gifts
The 10 People You Meet at the Gym
The 10 People You Meet in an Elevator
Share this story with your friends!
---
Help us make Spot.ph better!
Take the short survey
Load More Stories