10 Best "Baseless Accusations" of 2014
Some lies are more lies than others.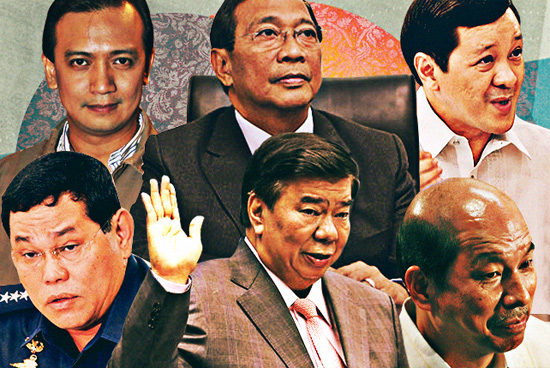 (SPOT.ph) Lies, lies, lies. All of the things you will be reading about here are smear tactics by enemies. They are unfounded, completely baseless, unproven, and above all, highly malicious...or so they'd like us to believe. The year 2014 saw the best of black propaganda, with public officials being bombarded with the dirtiest bogus claims from critics who can't handle all the awesome changes these poor, picked on politicians have been implementing.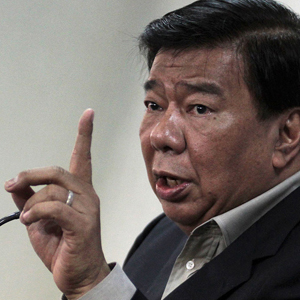 ADVERTISEMENT - CONTINUE READING BELOW
1. The Iloilo Convention Center is overpriced!
Parties involved: Senator Franklin Drilon,  Public Works Secretary Rogelio Singson, Tourism Secretary Ramon Jimenez, and seven other officials.
Brief background: Former Provincial Administrator Manuel Mejorada accused Senator Franklin Drilon et al. of allegedly pocketing a portion of the P747 million allocated for the Iloilo Convention Center (ICC).
Official statement: "I most strongly deny the baseless and malicious allegations that I plundered the coffers of government, that I malversed public funds, and that I committed graft and corrupt acts in relation to the ICC project."
Post script: The issue went from boiling to lukewarm, thanks to Wikipedia.
CONTINUE READING BELOW
Recommended Videos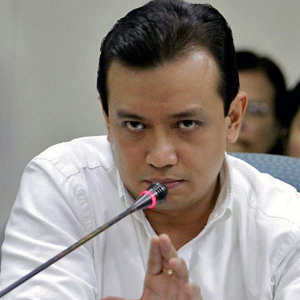 ADVERTISEMENT - CONTINUE READING BELOW
2. Senator Sonny Trillanes has luxury cars!
Parties involved: Senator Sonny Trillanes
Brief background: United Nationalist Alliance (UNA) Official JV Bautista bared a list of eight luxury cars (Mitsubishi Delicas and a Kawasaki motorcycle among others) that Senator Trillanes supposedly could not afford with his Navy Officer salary and were also not declared in his Statement of Assets, Liabilities and Net worth as a public official.
Official statement: "The allegation of UNA that I owned eight luxury vehicles enumerated in their press release is a blatant lie. In truth, what I owned was a second-hand 1996 Nissan Terrano, which could not be considered a luxury vehicle. I sold the said vehicle in 2007 to help finance my senatorial campaign."
Post script: Squashed to virtually nothing now. Quoting Senator Trillanes, "The very idea that I would buy five vehicles of the same model and make for my personal use is quite absurd and illogical. My mother's van rental business was duly registered with the Department of Trade and Industry under her name and was properly stamped and licensed by the Caloocan City Hall."
ADVERTISEMENT - CONTINUE READING BELOW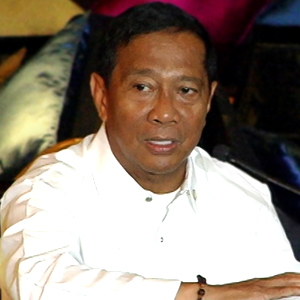 3. The Binays have a hacienda!
Parties involved: The entire Binay family and, on his own volition, businessman Tony Tiu.
Brief background: It started with Makati City Hall Building 2 and quickly escalated to photos of a lavish property in Rosario, Batangas. Several senate hearings later...um, nothing has happened yet.
ADVERTISEMENT - CONTINUE READING BELOW
Official statement: The Binay camp has maintained the stance that the accusations are "all malicious, baseless and coated with politics," and the Vice President pleaded, "Tigilan natin ang pagsisinungaling at paninira sa kapwa. Humarap tayo sa isang malinis at patas na halalan."
Post script: The Vice President has yet to face his accusers. He is instead focusing his efforts on maintaining his lead in the presidential polls.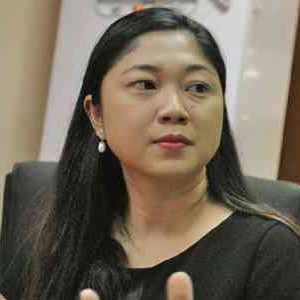 ADVERTISEMENT - CONTINUE READING BELOW
4. Mayor Lani Cayetano has ghost employees and fictional medical supplies! Also: Overpriced multicabs!
Parties involved: Taguig City Mayor Lani Cayetano and, by holy matrimony, Senator Alan Peter Cayetano.
Brief background: A Commission on Audit report surfaced in August and November, showing suspicious Taguig City Hall employee records. A plunder case was filed against Mayor Cayetano regarding the purchase of 18 multicabs that were allegedly overpriced by P300,000 per unit.
Official statement: "We in Taguig categorically deny this bogus claim [of ghost employees]. The truth is the [supposed ghost employees] are warm bodies and they make up the backbone of the local government's programs."
Post script: Senator Cayetano said Vice President Binay's camp has allegedly been "dangling  P5 million to P20 million" to bait anyone who has information on anomalous transactions in Taguig.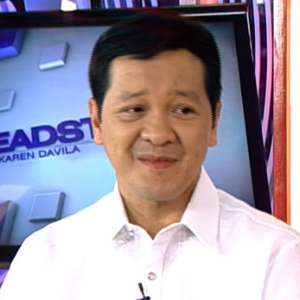 ADVERTISEMENT - CONTINUE READING BELOW
5. Al Vitangcol tried to extort $30 million from a Czech contractor!
Parties involved: Former Metro Rail Transit  (MRT) General Manager Al Vitangcol, a businessman named Wilson De Vera, and a certain M. de la Cruz. Indirectly, DOTC Secretary Jun Abaya was also tagged for his inaction.
Brief background: In a nutshell, Vitangcol was accused of extorting money from contractors prior to the bidding process to supply coaches for the MRT. He was also accused of favoring relatives in the bidding.
Official statement: An alleged resignation letter from Vitangcol read, "I maintain my innocence of any and all allegations that are hurled against me. I have done nothing wrong or improper."
Post script: Vitangcol was fired because of the suspicious deals under his management and, together with Secretary Abaya, is currently under investigation.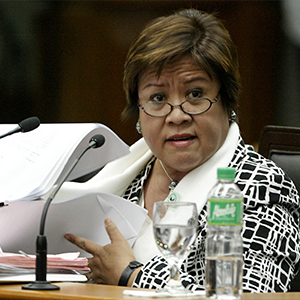 ADVERTISEMENT - CONTINUE READING BELOW
6. DOJ Secretary Leila de Lima has a sex video!
Parties involved: Justice Secretary Leila de Lima (and Cesar Mancao...and a driver?).
Brief background: Sandra Cam allegedly received four videos of Secretary de Lima being intimate with people, which she claimed was used by certain "criminals" to get away.
Official statement: "I'm sure that's a fake."
Post script: We don't want to be involved in this, but we'll quote Secretary de Lima again, "Remember whether it's fake or genuine, it's still a violation of [the] Anti-Voyeurism Law."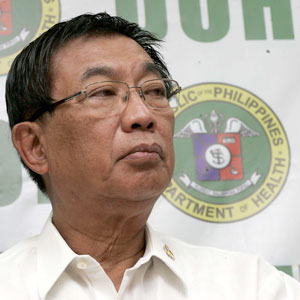 ADVERTISEMENT - CONTINUE READING BELOW
7. DOH Secretary Enrique Ona is behind the anomalous purchase of Pneumococcal Conjugate Vaccine 10!
Parties involved: Health Secretary Enrique Ona and Health Assistant Secretary Eric Tayag.
Brief background: In 2012, the Department of Health (DOH) purchased a vaccine contrary to the recommendation of several health agencies. The DOH was instructed to procure PCV 13, a more cost-effective drug, but instead went for the expensive PCV 10.
Official statement: "I categorically deny any wrongdoing with the PCV-10 vaccine procurement in 2012. I have not talked to Glaxo Company regarding their PCV-10 product."
Post script: As of writing, Secretary Ona's report submitted to the president is still under review. Ona is on an extended leave, due to an allergic reaction to hair dye.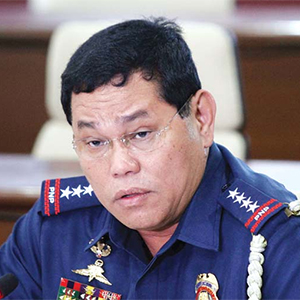 ADVERTISEMENT - CONTINUE READING BELOW
8. PNP Chief Alan Purisima is behind some suspicious gun contracts!
Parties involved: PNP Chief Alan Purisima and 11 other officials.
Brief background: The PNP Chief is under investigation for alleged graft and plunder over shady gun licensing deals. He was also put on the hot seat for having a "luxurious" home, which he opened to the media for scrutiny. Recently, he was also accused of owning a piece of undeclared land in Batangas.
Official statement: "Sa ating pagpapatupad ng reporma, madalas nating nakakabangga ang mga puspusang humahadlang sa pagbabago. Ang nais nila magpatuloy ang tiwaling sistema kung saan ang mismong proseso at patakaran ng kapulisan ang kanilang nagagamit para pakapalin ang kanilang bulsa."
Post script: He's suspended (not fired) and he's not resigning. He's also under investigation...but so is everyone else on the list, so you know, is that even worth mentioning anymore?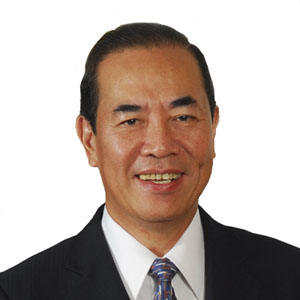 ADVERTISEMENT - CONTINUE READING BELOW
9. DPWH Secretary Rogelio Singson's projects in Eastern Visayas are overpriced (and substandard)!
Parties involved: Public Works Secretary Rogelio Singson
Brief background: After the catastrophe that happened in Eastern Visayas, Secretary Singson (along with several other government officials and agencies) got busy with rehabilitation. Two months into the rebuild, the local government units reported that they weren't being consulted by the DPWH about the bunkhouses-leading to speculations of overpricing.
Official statement: "If it is overpriced I will submit my resignation to President Aquino."
Post script: Some of these temporary shelters have been damaged by Typhoon Ruby.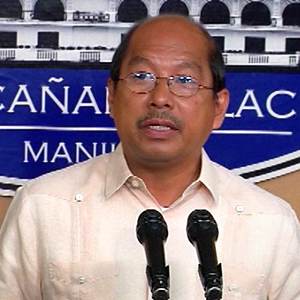 ADVERTISEMENT - CONTINUE READING BELOW
Parties involved: President Benigno Aquino III and Budget Secretary Butch Abad
Brief background: The Disbursement Acceleration Fund, or the Presidential Pork as some would have all of us believe, was under fire because it gave the President unbridled control over a large sum of money. This money, said critics, can be used to influence agencies that are supposed to be independent. The Supreme Court ruled parts of it unconstitutional, because hey, the executive can't finance the legislators...right?
Official statement: "Only a minimal portion of DAP releases have any issue. Rest assured: The Commission on Audit will ensure that, if there was any abuse or misuse of this fund, then those responsible will be held to account." (Among many, many, many others.)
Post script: The impeachment complaints against the president have been dismissed and the 2015 National Budget has been approved.
Share this story with your friends!
---
Help us make Spot.ph better!
Take the short survey
Load More Stories