PHOTOS: The UP Oblation Run 2014 (Very NSFW)
Not all dick pics are unwelcome. Proper disclaimer: NSFW!
(SPOT.ph) We were crushed by the swarm of people and while dodging elbows and monopods, there was only one thing in our minds: We need to give our dear readers the best Christmas present possible. These photos.
Here's Oblation Run 2014, for your private viewing pleasure.
Also read: Hubad na Daan: Photos from the UP Oblation Run 2015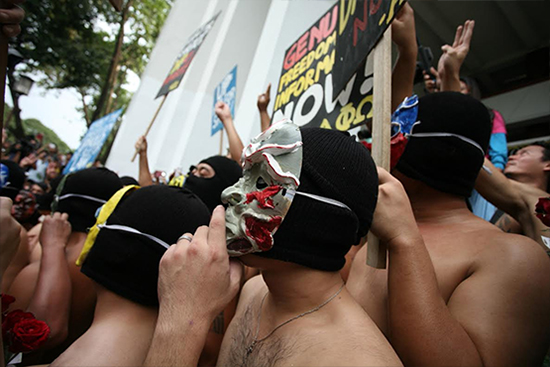 Let's start with something mild. Are you ready? Scroll!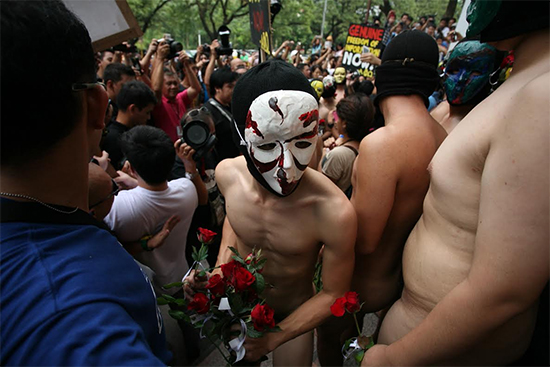 Phantom of the AS Steps, ready for romance. Right after he liberates you from sexual repression and social oppression. He's also quite noticeably not chubby.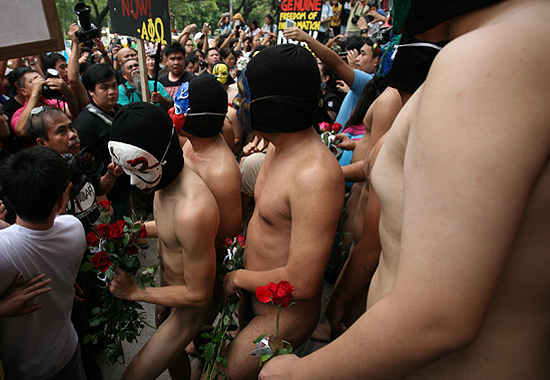 We never have to wonder what a naked masquerade would be like. Pretty alright, we suppose. Sans the shoving and shrieking in our ears. (Easy, girls and boys. Plenty more of that in your future if you play your cards right.)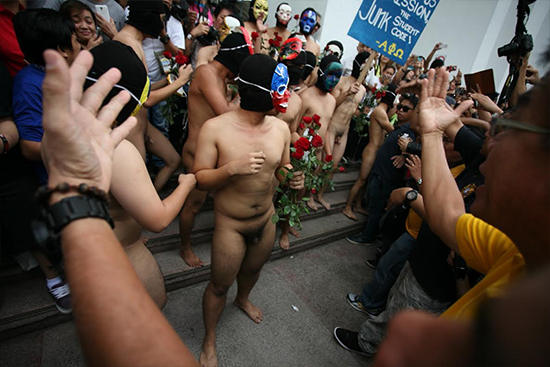 Supplied thought bubble: They love me! They really, really love me!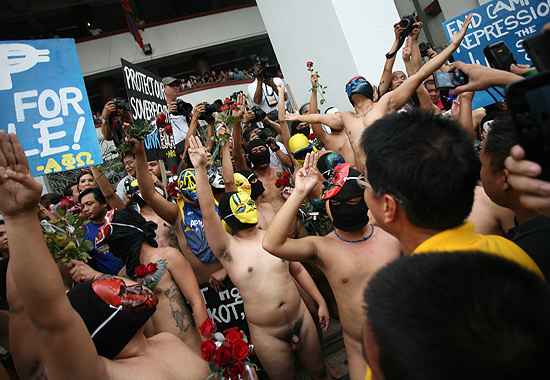 Obviously, they survived the Hunger Games.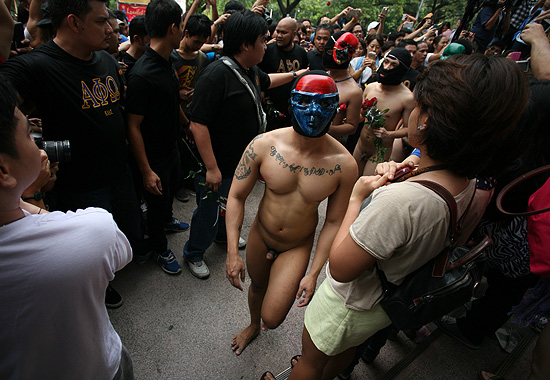 Tattoo reads: "My mom is my strength and my dad is my faith."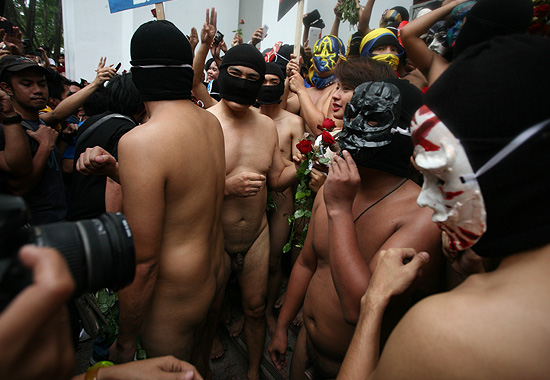 Just a thought: What if akyat-bahay folk did their modus in this garb?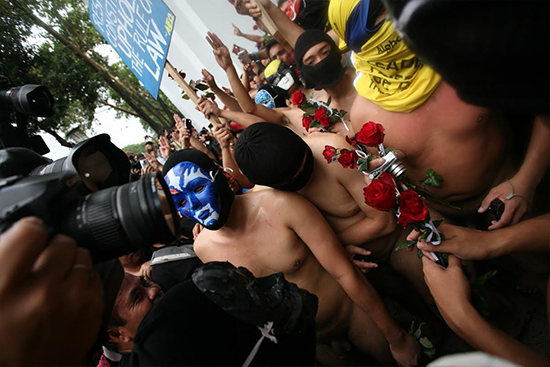 A literal touching moment. Bromance. Forever.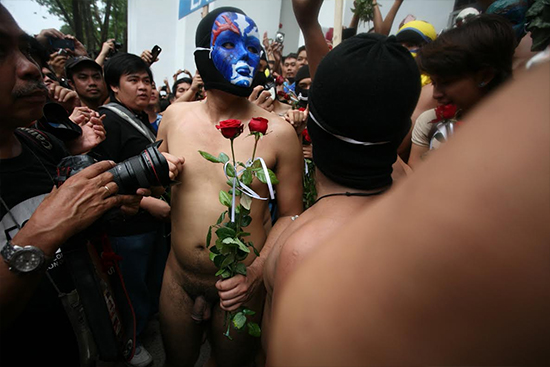 Looking for the right girl.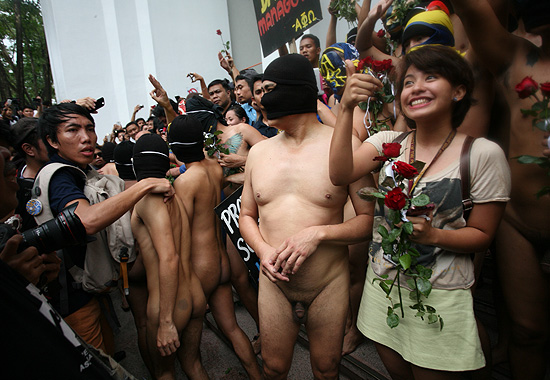 This girl asked for a selfie with a runner. It could be the start of a beautiful love story.
Check out our Live Blog for more action shots!
Photos by Kimberly Dela Cruz
Load More Stories