UP Lantern Parade 2014: The Bold and The Beautiful (and The Baffling)
They are all winners and we had a lot of puns.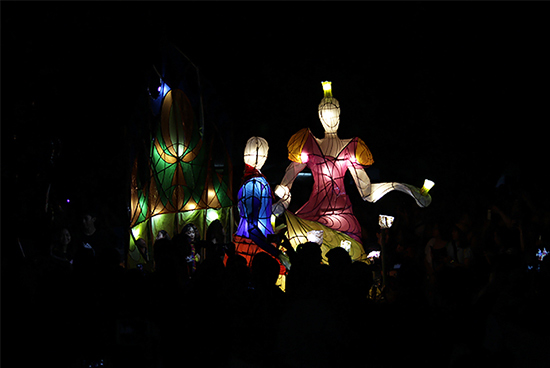 (SPOT.ph) It rained pretty hard before the event started, and a lot of students still had to finish their exams before they were finally, gloriously free to start their Christmas vacations. Still, the 2014 UP Lantern Parade was pretty well attended-and that's putting it mildly. The crowd may initially have seemed smaller than usual, but it swelled significantly right before the parade kicked off.

As usual, each college and office had its own theme, which made for some pretty interesting lanterns, or floats, as it were. But we're not ashamed to say that some of the lanterns or floats did give us pause. Here are 10 of these floats.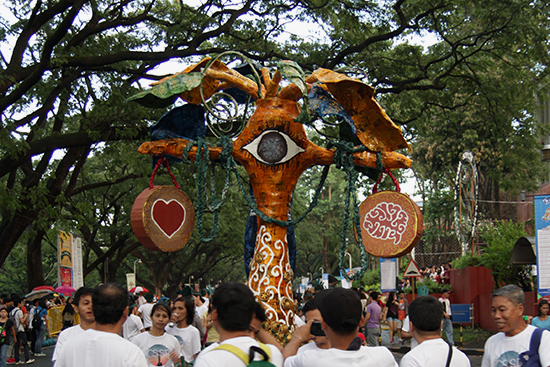 College of Social Science and Philosophy
Award: Illumi-lantern
It saw you first.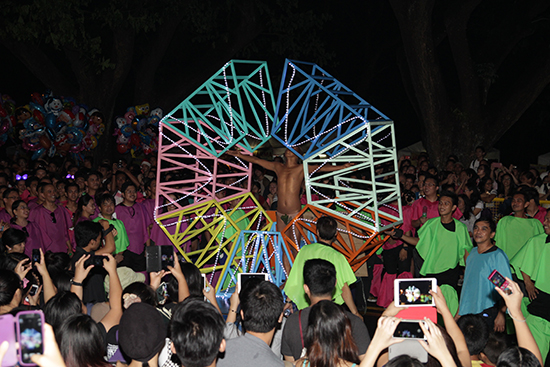 UP System
Award: Best Use of Human
He may look like a bronze statue, but he is golden.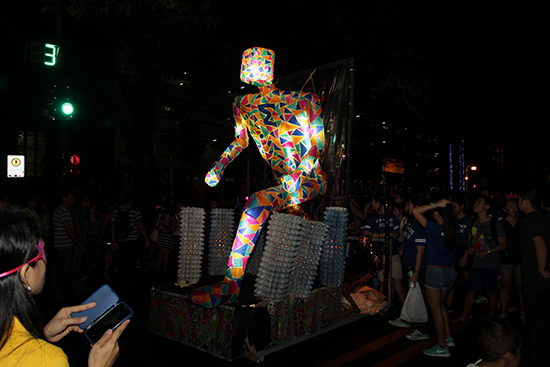 School of Statistics
Award: Most Gotye in 2011
He was somebody we all used to know.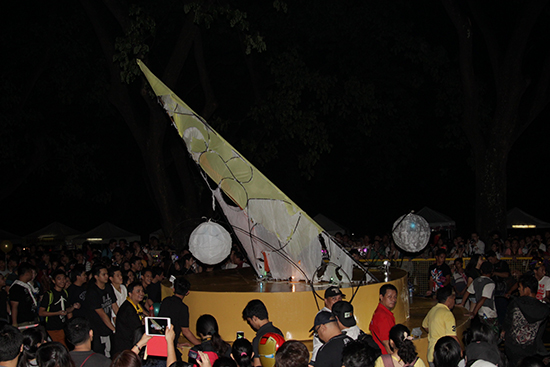 School of Economics
Award: Best in Abstract
Stare at it long enough and ye shall find the meaning of life.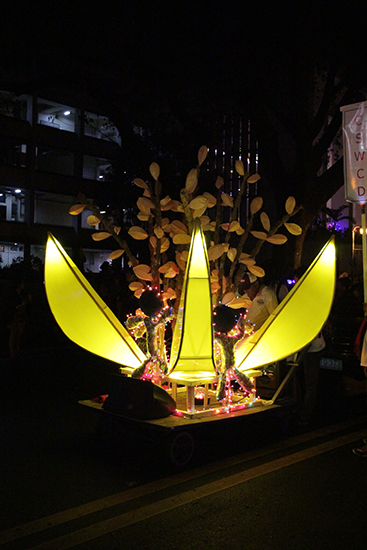 College of Social Work and Community Development
Award: Best Banana
It has (ahem) heart.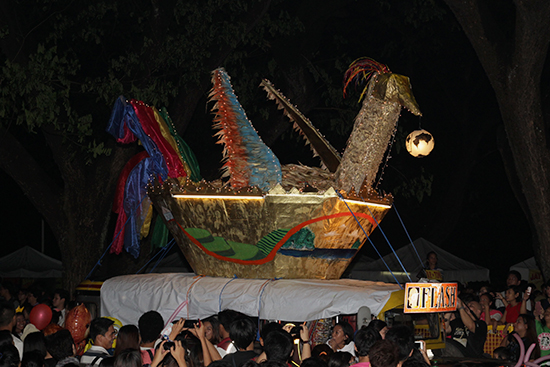 Asian Institute of Tourism
Award: Chicken Pot Prize
As Toni Gonzaga would say, "Hindi mak-mak-makakalimutan!"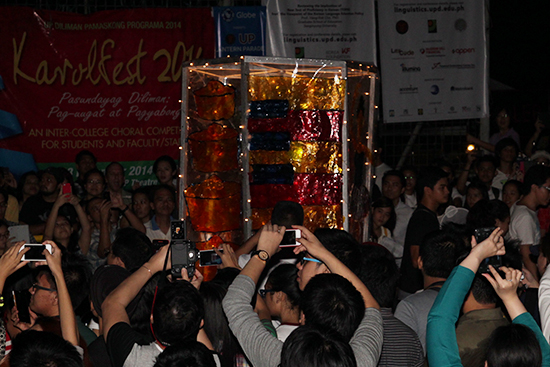 College of Music
Award: Most Accountable
It's very (ahem) transparent.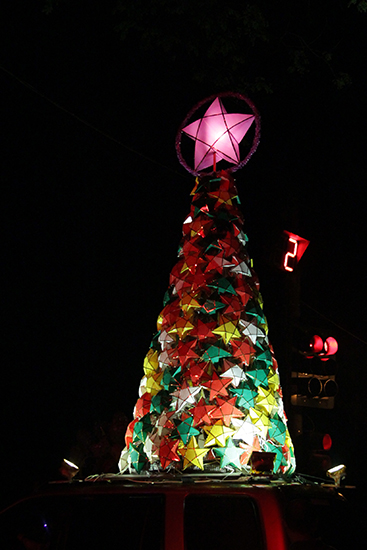 College of Law
Award: Most Honest
Least pretentious of all!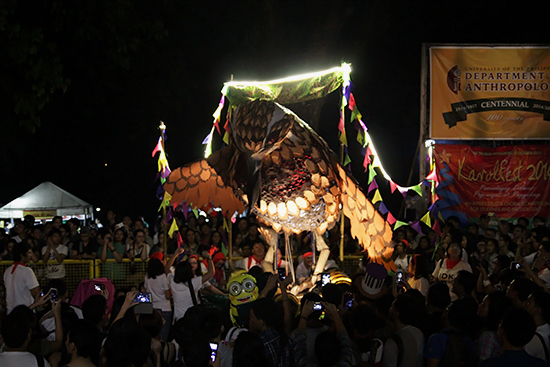 College of Fine Arts
Award: Most Bird
It's most (ahem) fowl. (Also: Best Minion Photobomb.)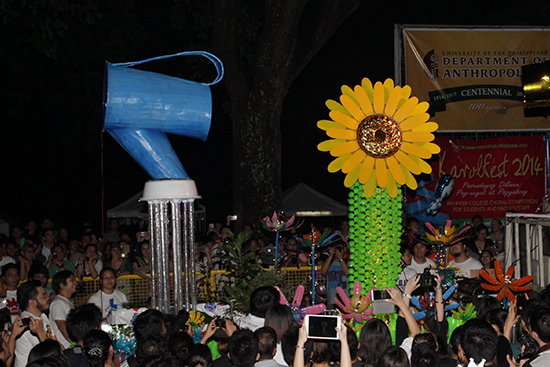 College of Engineering
Award: Best in Blooming
ADVERTISEMENT - CONTINUE READING BELOW
It is also a runner up for Best Interaction, second only to the UP Pep Squad.
Special Citations: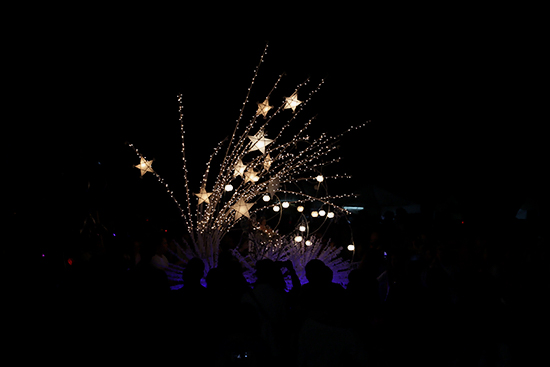 Campus Ministry
Award: Star of the Night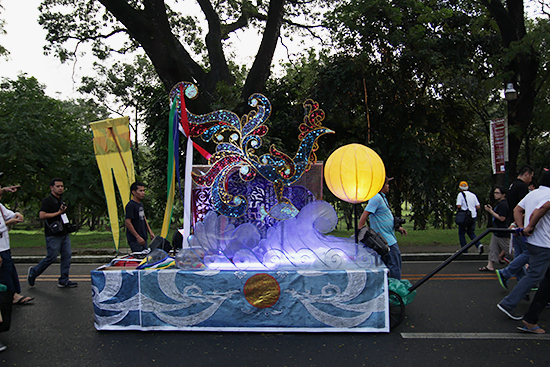 Asian Studies Center
Award: Most Throwback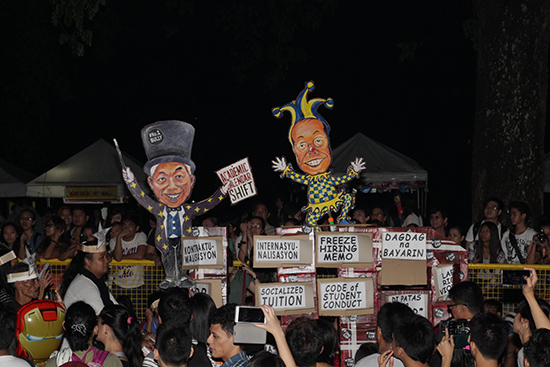 All UP Workers' Union
Award: Most Active (and Best Ironman Cameo)
Load More Stories