SPOT.ph's Best of Manila 2014: 50 Things to Eat, Drink, Do, See, Buy, and Try in Manila
We give you the best of everything in Metro Manila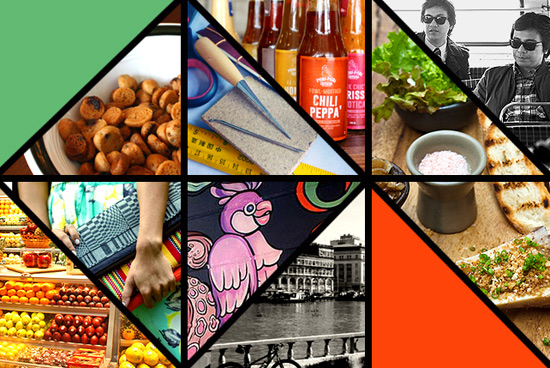 (SPOT.ph) On this page you'll find all the things that made living in Metro Manila pretty darn awesome. It was a year filled with exquisite food to eat, crazy events to attend, and irresistible items to buy. As always, we give you only the best.
Here's the ultimate guide to everything that made this city amazing-flaws and all-in 2014.
EAT + DRINK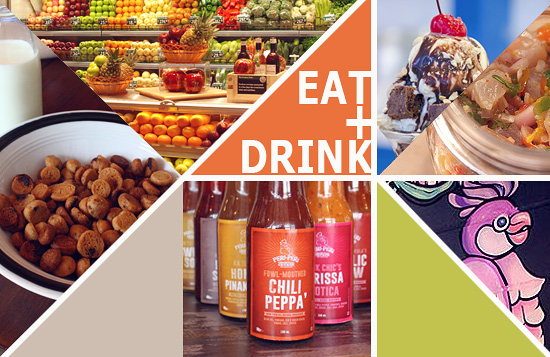 Best of Manila 2014: Buy + Try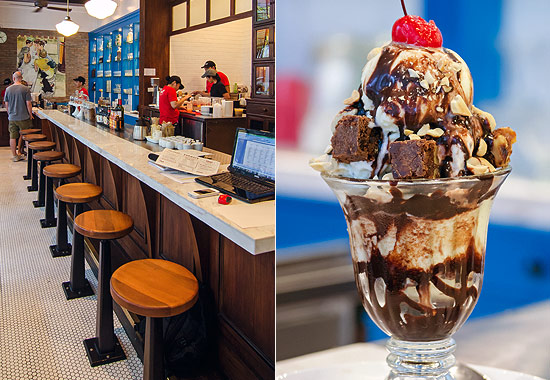 ADVERTISEMENT - CONTINUE READING BELOW
Ice cream finds new relevance
Ice cream is a basic need in a country with yearlong summers, but 2014 has seen a growth in the number of stores that focus solely on this icy treat. Forget your old-fashioned ice-cream parlor and your default flavors. Instead, think of Ian Carandang releasing a wild Bicol Express for Sebastian's and Sweet Spot's intimidating Crocodile Ice Cream.
Dojo Dairy is finally making their Hokkaido-milk-based ice cream available in SM Mega Fashion Hall's food courtand Up in the Clouds, which the Potted Potter cast deemed best interpretation of butterbeer, are serving their treats solo in weekend markets.
CONTINUE READING BELOW
Recommended Videos
After three branches of Wildflour, the owners have come up with something entirely new: Farmacy, an old-fashioned ice cream and soda fountain where sweet cravings never go out of style. It's a place where childhood favorites have grown up (read: booze), mingling with flavors that will never grow old.
Zagat Survey's 2012 Best Ice Cream winner has also arrived in Manila. Rita's Ice Custard is where you can get the best permutations of the creamiest custard and incredibly fine Italian ice.
But if you're one for theatrics, liquid nitrogen ice cream has taken over the arena this year with The Iscreamist,Kool Kidz, and Winter Garden Desserts.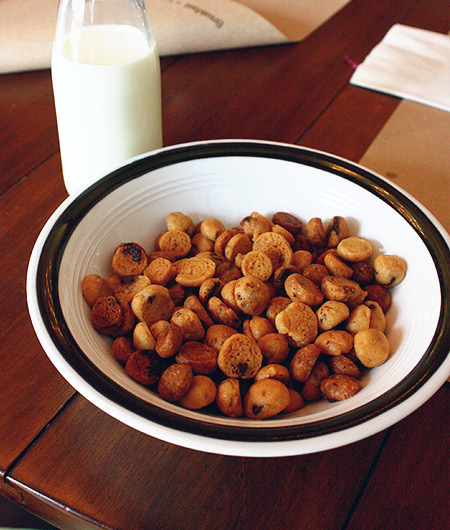 ADVERTISEMENT - CONTINUE READING BELOW
Cookie Craze
And when it comes to classics, there's no beating the deliciousness of cookies. Dominique Ansel's cookie shot glasses with milk has spiraled out into a new cottage industry of edible cookie-ware, starting with Cookie Bar Manila's own version. Then, there are the cookies that just keep giving: doubled stuffed-a cookie within a cookie. Cariza's, an ever-prolific home-based brand, loves doubling the goodness.
Award-winning Chef Miko Aspiras has his own version of a stuffed cookie, The Inception: Actually, he has an entire line of cookies. Scout's Honor presents Girl Scout classics as they would be if they were made by artisan chefs. He takes the experience further by letting customers craft their own preferences. Chef Cuit Kaufman, famous for his Cookies and Milk in The Borough, has created his own version of Cookie Crisps cereal, as well as an a la mode version of his Borough staple, for The Bowery.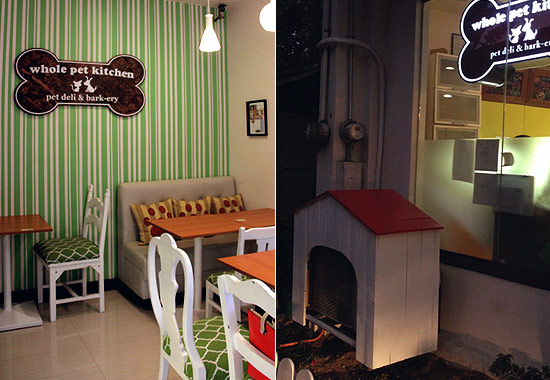 ADVERTISEMENT - CONTINUE READING BELOW
Pet cafes
If pets are truly part of the family, then why shouldn't they have a place at the table? Whole Pet Kitchen Deliinvites you and your pooch to enjoy a leisurely meal together. It's the only menu that lets dog-friendly meals mingle with human food. On Katipunan Avenue, Barkin' Blends is the perfect place for the pet-less who wants the therapeutic company of adorable puppies. We notice that 2014 is slightly dog-centric. Sorry kittens, maybe next year.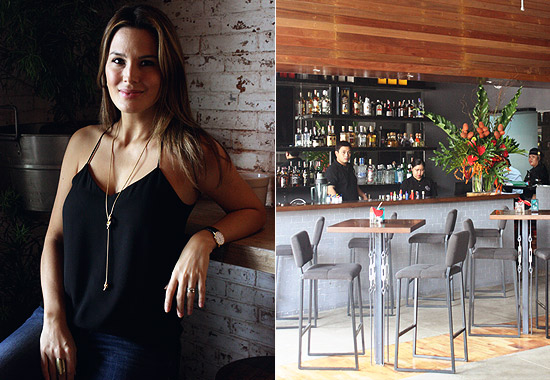 Celebrity-owned restaurants
Remember when Randy Santiago owned Ratsky and how it was such a big deal back then? More celebrities are joining the growing restaurant industry. Kris Aquino now owns a Chowking. Paolo Bediones has been opening restaurants left and right: first, with his South American hub Puñta, then another with Grace Lee called Hoolala. The Heussaffs continue to develop their franchise with their latest, Crisp on 28th, while Bianca Araneta Elizalde is following in her restaurateur husband's footsteps with her own The Wholesome Table. Restaurateur and chef Marvin Agustin has invited other celebrities to join him, like Liz Uy for Alqueria, and Anne Curtis and Raymond Gutierrez forBanzai. The self-proclaimed Queen of Social Media also said that she is opening two more eateries, Sabaw andSprout.
ADVERTISEMENT - CONTINUE READING BELOW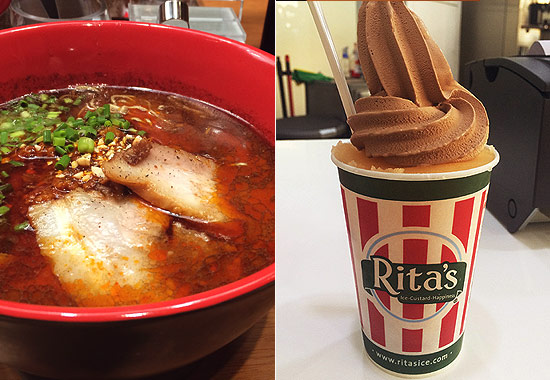 More international restaurants find their way to the Philippines
2014 continues the lineup of international restaurants heading this way. While North American and European brands like Todd English Food Hall, Rita's Ice Custard, Purple Yam, Eric Kayser, and the soon-to-openNobu have entered our shores, there's also been an influx in restaurants from neighboring Asian countries. The Moment Group has brought in a taste of Italy by way of Hong Kong with Linguini Fini, and France by way of Singapore with Bistro Du Vin.
Hong Kong's Ippudo is finally open; Michelin-starred Tim Ho Wan is still generating long lines; and Japan's St. Marc Café is a quick treat to satisfy cravings. Global Culinary Concepts has recently opened award-winning Ramen Iroha and they're also set to bring in family-friendly comfort go-to, Applebee's.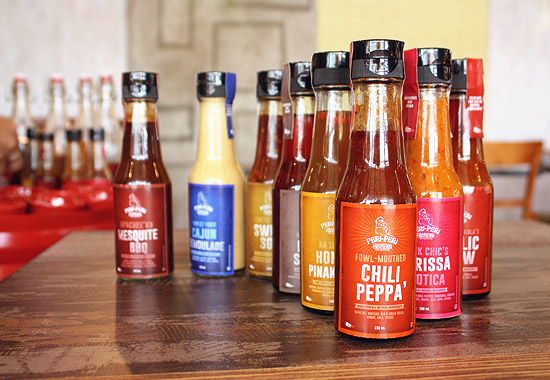 ADVERTISEMENT - CONTINUE READING BELOW
Brand expansions
Along with the increasing number of restaurants comes the further expansion of restaurant brands. No longer are restaurateurs content with simply feeding customers, it's now all about that expanded experience that doesn't end when you leave the premises. The Bistro Group (Village Tavern, Krazy Garlik, TGI Friday's) has made lunch delivery available, and so has gourmet comfort-food destination, 2nd's.
Chef Aileen Anastacio already offers most of her materials and ingredients for sale in Marmalade Kitchen, and restaurants like Peri-Peri Charcoal Kitchen and Linguini Fini sell their popular sauces for when you crave their flavor in your own kitchen. EDSA BDG's beautifully packaged blends can be purchased to take home. Even Korean barbecue Yoree peddles their addictive mango kimchi for P250.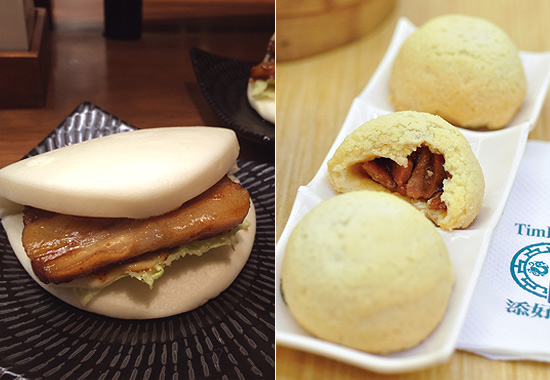 Pork in your buns
From classy asado siopao to fancier baked versions with golden crusts, it seems that the "It" dish to have on your Instagram accounts is pork buns. Though already a staple dim sum in most Chinese restaurants, the arrival of Tim Ho Wan gave it newfound significance, with more and more eateries pushing their own interpretations and highlighting it on their menu. Tuan Tuan has snowy buns with a coat that resembles broas; Marco Polo's Lung Hin has tan, flaky ones with smoky barbecued pork.
ADVERTISEMENT - CONTINUE READING BELOW
Other restaurants go for a simpler approach that nonetheless pack a punch with impact: Ippudo's mantou pockets stuffed with glossy barbecued belly, Locavore's lechon-filled sandwiches; Andy's Good Eats' version of Momofuku's famous pork buns. Nowadays, it's all about a porcine bun.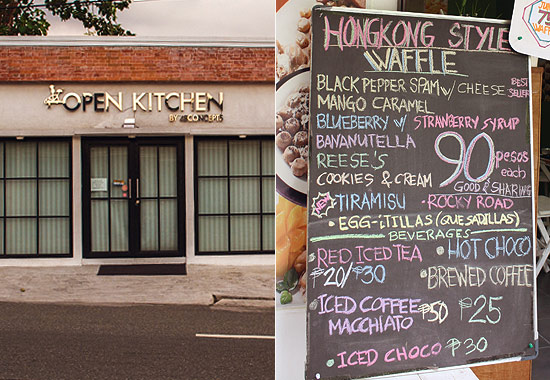 Hidden Gems
Malls have been upping their game in terms of dining choices, but on the opposite end of the spectrum are quiet neighborhood haunts that attract a huge following. Neighborhood destinations that market themselves only as far as exhibiting confidence in their flavors-the kind customers just have to tell their friends about-are becoming a more and more cultish thing.
There's The Girl + The Bull and Blé on Aguirre Avenue, Parañaque; Egg-it and Open Kitchen 48 in Kapitolyo, Pasig; Your Local, Local Edition, and Bistro Pamana in Legazpi Village, Makati; The Baker's Table andEmpire Steak in UP Village, Quezon City...the list continues. There's something so appealing about being a hidden gem, and it's cheaper too!
ADVERTISEMENT - CONTINUE READING BELOW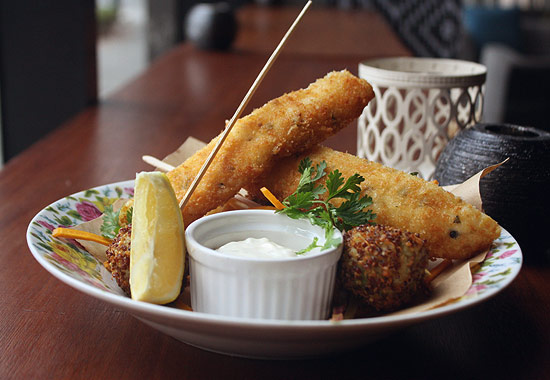 Never-ending specials!
Food and relationships are quite similar-except that the former is much more reliable, always available when you need it. Not anymore. Nowadays, it's hard to get attached to a favorite dish because chefs are no longer putting a cap on their creativity.
It started with the likes of Chef Chele Gonzalez who frequently revises his offerings at VASK. Then, there's Chef Pepe Llopez of Rambla who recently changed more than half of his menu. Artist-turned-chef Gab Bustos of The Girl + The Bull and 12/10 also edits his gastronomic gallery every so often.
Amy Besa and Romy Dorotan's Filipino haunt, Purple Yam, uses only the freshest ingredients which makes their menu pretty much unpredictable, and so does culinary prodigy Bruce Ricketts for his Mecha Uma. EvenPatricio's Cevicheria likes to alter their seafood base to keep things fresh.
Other restaurants try to find some balance between comforting defaults and new items to sustain curiosity. Crisp on 28th has a separate menu for specials and so does The Black Pig-though the latter also changed nearly their entire menu recently.
ADVERTISEMENT - CONTINUE READING BELOW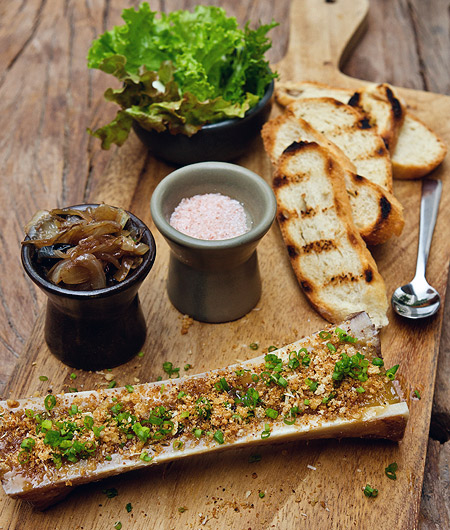 Bone Marrow
Bone marrow is proof that the inside is what always counts. These buttery fillings have been around-bulalo, anyone?-for a while, but just this past year, they've found renewed interest with a more artisan approach. The Black Pig puts potato in the bone bowls of marrow; Kettle crusts theirs with herbs.
Then you see the likes of 22 Jupiter which puts it in a burger; Bistro Pamana bakes it and serves with adobo pate;Green Pastures puts it with fusilli and octopus.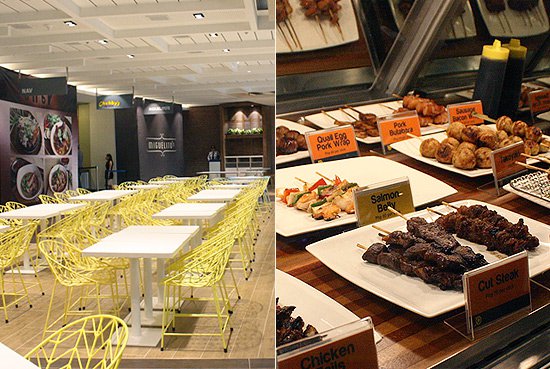 ADVERTISEMENT - CONTINUE READING BELOW
Fancy food courts and markets
This year, we've seen a handful of food courts and markets that upped the ante, with eager diners flocking to try something new and different. Robinsons Selection is a new high-end supermarket at the heart of bustling Burgos Circle, Bonifacio Global City. Get your fill of scrumptious, ready-made meals with their Food to Go section, or peruse their neat shelves for brightly packaged snacks rarely seen in the metro. Upscale grocery store chain Dean & DeLuca is also set to open its doors this month, with its branch at Rockwell's Edades Tower and Garden Villas promising the same comprehensive lineup.
Over at Century City Mall, check out Hole in the Wall, their upscale version of a "food court" with a motley of culinary gems, from Chef Miko Aspiras' Scout's Honor (Cookie Inception, anyone?) to filling sandwiches from Mister Delicious. SM Megamall is also stepping up to the plate with SM Mega Food Hall, with fare that ranges from the famous New York food cart Halal Guys to amazing tea blends at Sweetea's by da.u.de.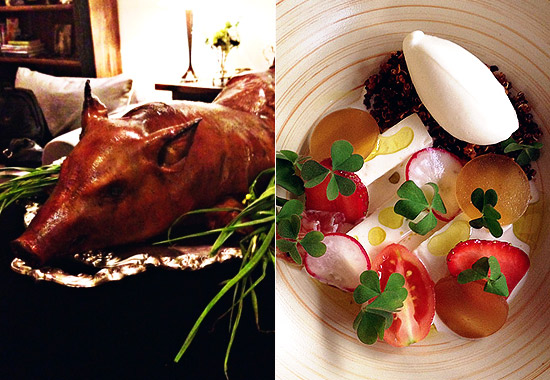 ADVERTISEMENT - CONTINUE READING BELOW
Tasting menus

It seems like these days, people decide on their favorite restaurants not just for the food, but also for that unmatched experience. This year we saw chefs telling their stories a bit further, delving deeper into flavors and emotions, and offering a different side to how to best enjoy every meal.
Dedet de la Fuente, made famous for her stuffed lechon de leche, continued to impress with an eight-course degustacion dinner (featuring not just one, but two kinds of lechon). It's still a home-based operation for now but Makati and BGC residents will be treated to something great when her dinners become available to the area come next year.
Bruce Ricketts' Mecha Uma has only 30 seats, 10 of which are at the chef's table where guests get the pleasure of hearing it from the chef himself-how each one is meticulously prepared to get to your plate.
Japanese food, at least the very good kind, can hardly ever be considered cheap, but Marufuku's 10-course meal which goes for P1,500, proved to be a lesson in value for money.
Meanwhile, it was culture and history that brought Chef Rob Pengson to create his eight-course Rizal menu at The Goose Station. The result is a creative retelling of our national hero's life, as told through exquisitely prepared dishes.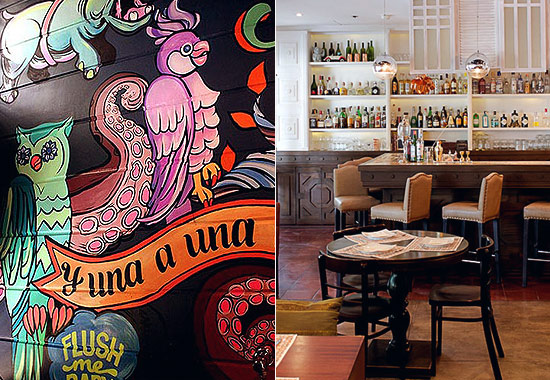 ADVERTISEMENT - CONTINUE READING BELOW
Eye-catching restaurant interiors
While flavors are always top priority in the restaurant scene, this year we saw a bunch of establishments working a bit more for ambiance (at some point, we even caught them going for the same elements). Whether to set the mood or build on a signature style, these places gave us the opportunity to take a second look and appreciate the scene around us while we eat, rather than just going for a quick fix. We again ranked the most beautiful among them, a mix of old and new favorites. We also found some interesting murals to look at which gave us all the more reason to make our next meals worth the trip.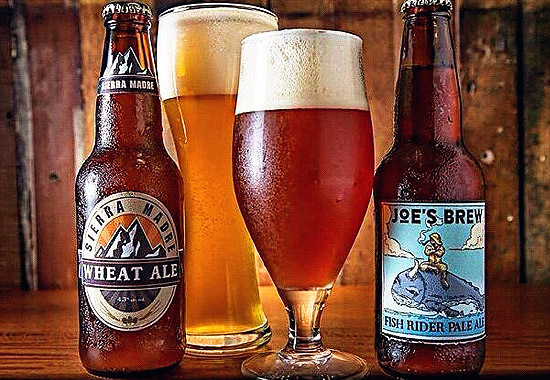 Local craft beers
Drinking beer has always been a habit in Manila, and it was a particularly good year to try out one of our own. Local, independent breweries stood out for their curious techniques and the range of flavors they were able to produce. And while Jim Araneta's Global Beer Exchange has been around for some time now, we happily turned local for a couple of pints in the many establishments in the city that now have craft beer on hand (The Perfect Pint at Bonifacio Global City being one of them). Bar chow and drinking has become all the more fun for it.
ADVERTISEMENT - CONTINUE READING BELOW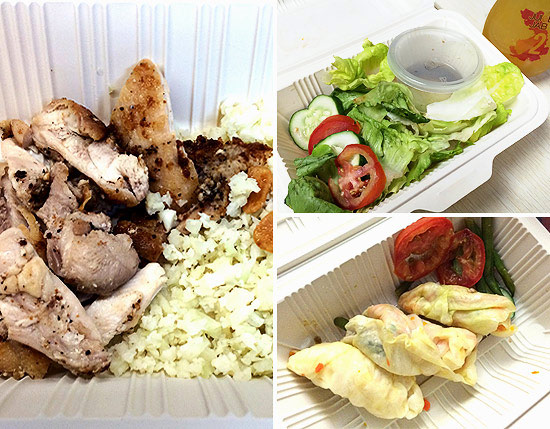 Healthy eating

To go all organic and sustainable was still on trend this year, with the added bonus of convenience. We rounded up some diet delivery programs including Chef Jam Melchor's Healthy Eats, a food delivery service offering meals that don't scrimp on flavors.
You or someone you know probably went on a juice cleanse this year, maybe even tried a few on our list to see which one was the best fit (and hopefully didn't make you too grumpy). On the list was Juice Jab, which later on introduced us to carefully-portioned meals that make sure you've got all the necessary nutrients covered.
In the restaurant scene, we became instant fans of the Buddha Bowl at The Wholesome Table, a Mongolian-rice inspired dish which demonstrates owner Bianca Araneta Elizalde's interpretation of healthy eating ("no toxins," just "real food").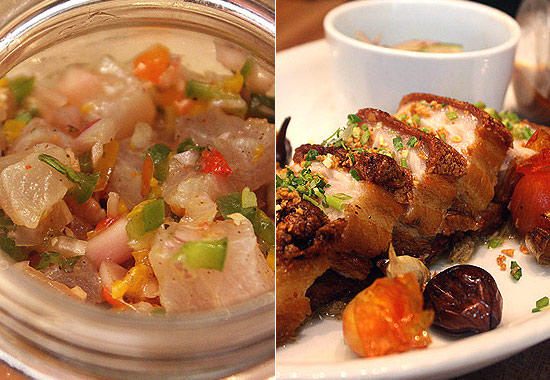 ADVERTISEMENT - CONTINUE READING BELOW
Going local
Local cuisine continues to draw chefs and foodies alike, so much that it's become cool again to harness flavors and resources that hit much closer to home.
Local Edition Coffee and Tea in Makati gets their beans from Kape Maria and they also have their own signature blend called Perea, named after the street on which the café stands.
With a gastropub setup, Kapitolyo newcomer Locavore thrilled us with their take on Sizzling Sinigang, Aklan Oysters, and Turon, among other Filipino dishes made a bit more memorable.
Internationally renowned chef Julieta Caruso paid a visit to Manila in July, where she produced a 10 course degustacion dinner with friend and former co-worker (and VASK's head chef) J. Luis "Chele" Gonzalez. VASK Gallery's Kulinarya dinner series highlighted the best of local produce and the many resources available in the country to create good food.
Although it's entirely French, Singapore-born Bistro Du Vin prides itself with promoting local ingredients alongside those sourced from France.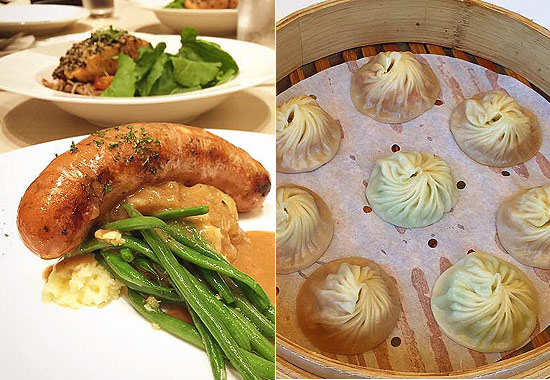 ADVERTISEMENT - CONTINUE READING BELOW
Photos from JJ Yulo's Instagram account
Food crawls
At first there was just the food in Binondo to educate us on the best ones to try out there. But then sprouted other means by which to enjoy food in the metro. Last year, JJ Yulo's BGC Eats was a big success that it came back again this year. Most recently, the food blogger also took groups around SM Aura to sample some of the mall highlights. TriNoma and Estancia in Capitol Commons also went on the bandwagon to encourage shoppers to get a taste for every cuisine imaginable in their establishments.
DO + SEE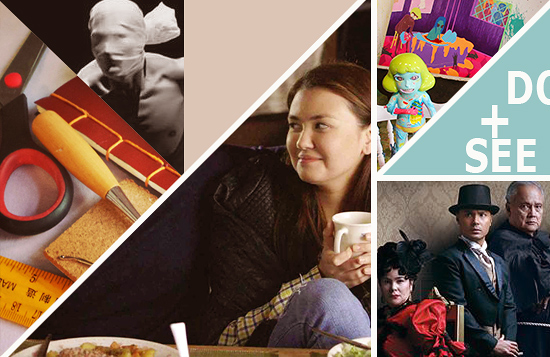 Best of Manila 2014: Eat + Drink
Best of Manila 2014: Buy + Try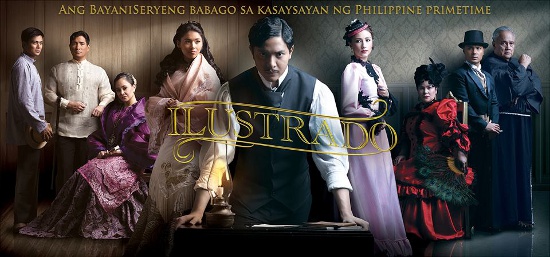 ADVERTISEMENT - CONTINUE READING BELOW
Historical TV Shows
This year, GMA 7 went back in time-to the time of our country's heroes, to be exact. Its ambitious eight-part historical docu-drama Katipunan (which tells the story of Andres Bonifacio and the political intrigues within the Katipunan) ended with a bang in January. The show bagged the award for "Best Cinematography-Long Form" at the Asia Image Apollo Awards.
Later this year, GMA News and Public Affairs aired its new historical miniseries Ilustrado, which traces the life of a very human Jose Rizal (Alden Richards) as a young student on his travels in Europe. The show is the first primetime series revolving around a historical figure, praised for its storytelling, stunning visuals, and daring concept.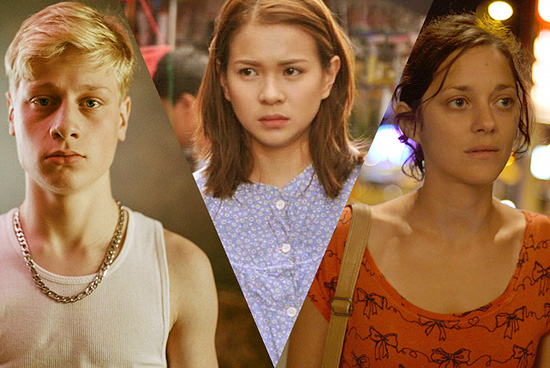 Film Festivals
It's been a big year for film festivals in Manila, with local and international heavyweights making the rounds in the metro's cinemas. In June, we said oui to the 19th French Film Festival, then a month later, audiences were transported to Italy, thanks to this year's Moviemov 4: Italian Cinema Now. In October, movie fans headed to Greenbelt 3 Cinemas for Pelicula 2014: Spanish Film Festival. Moviegoers also flocked to TriNoma for two film festivals: November's QCinema 2014 and December's LGBT-themed International Pink Film Festival.
ADVERTISEMENT - CONTINUE READING BELOW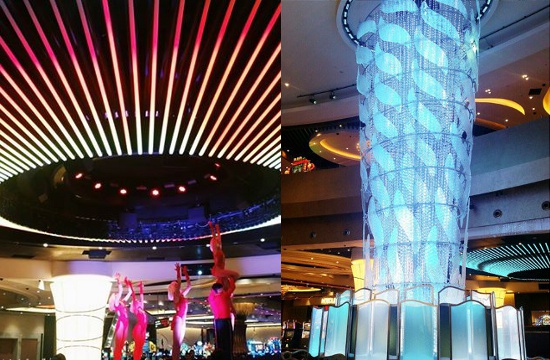 Photo from City of Dreams Manila's Facebook page
Casinos
City of Dreams Manila, an integrated casino-slash-resort at PAGCOR's Entertainment City, Parañaque City, may have a grand launch scheduled early next year, but that didn't stop it from opening quietly on December 14. In the same entertainment complex, you'll also find Manila Bay Resorts, which is expected to open late 2015, and Bayshore City Resorts World is set to open its doors in the fourth quarter of 2018.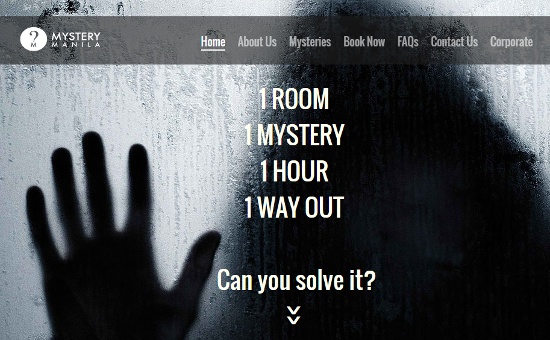 ADVERTISEMENT - CONTINUE READING BELOW
Breakout Philippines and Mystery Manila
It was a battle of brains and grace under pressure for plenty of people in Manila this year, thanks to Mystery Manila and Breakout Philippines. Sure, it's a test of your skills but let's be honest here; it's really a test of your friendship and family ties. With a limited time and set in a confined space, eager participants are challenged to solve a cool mystery or attempt to break out of a room.
At Mystery Manila (which has branches in Libis, Quezon City and Jupiter, Makati City), you can solve a murder, disarm a ticking bomb, or escape the chamber of a killer. At Breakout Philippines, you'll need to escape from various compromising situations, including a creepy hotel room or even an abandoned house in zombie-infested Manila. How's that for exciting?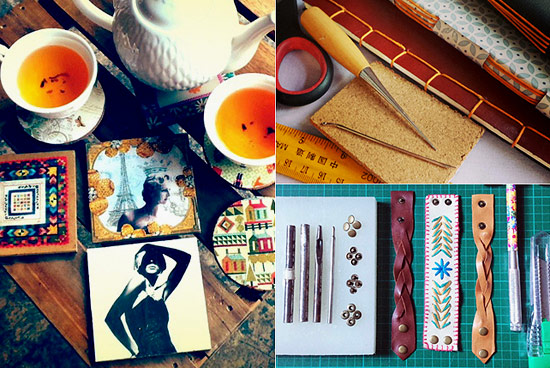 Crafting
If last year was the rise of washi tapes, 2014 is the year of learning how to put those washi tapes to good use...and then some. A lot of folks out there couldn't wait to sate their inner Martha Stewart, whether they were novices or professionals looking to hone their skills. Luckily, a lot of creative souls started offering various lessons in crafting. Once you've got the hang of things, it's time to take those newfound skills home and buy your own crafting supplies!
ADVERTISEMENT - CONTINUE READING BELOW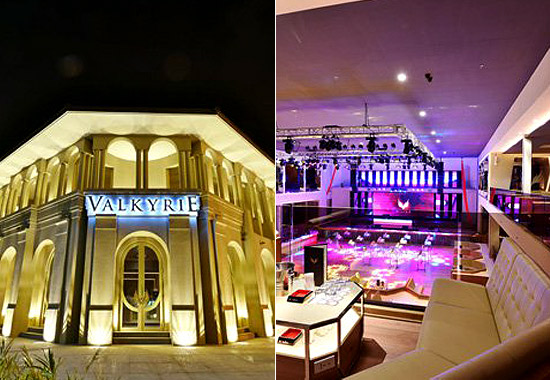 Clubs
Night owls have more reason to dance and party the night away, with the opening of more clubs in the metro. Bonifacio Global City is now home to Raven Boutique Club, MBargo Club + Lounge, and nightlife complex The Palace's Valkyrie (which can hold up to a staggering 10,000 people). Resorts World Manila is home to the new Universe Gastrolounge and Nightclub, where you can dine then dance the calories away. Meanwhile in Parañaque City, there's the Paris Hilton-endorsed Paris Beach Club at Azure Urban Resort, which she launched in March. City of Dreams Manila, on the other hand, houses two global ultra-luxe nightclub brands, Pangaea and Chaos.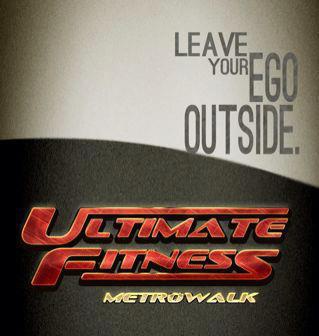 ADVERTISEMENT - CONTINUE READING BELOW
Circuit Training
Despite being around for quite some time now, circuit training is still going strong. It's 2014-there's really no room for excuses anymore. You've got familiar favorites like 360 Fitness Club and Curves Philippines, but if you really want to go hardcore, Ultimate Fitness Metrowalk offers the Caveman Workout. This routine is definitely not for the faint of heart, because it involves some heavy-duty lifting of tires that can weigh up to 150 kilos! Don't fret, newbies can sign up for beginner classes so you can work your way up.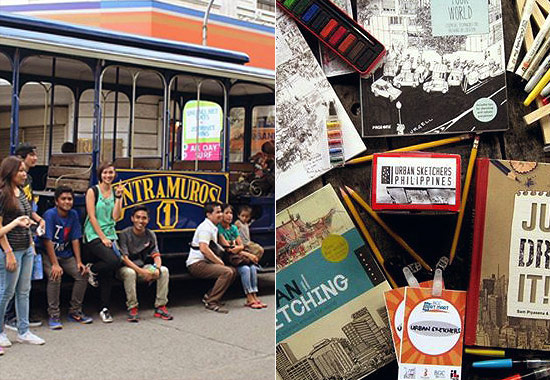 Alternative city tours
Contrary to popular belief, there are other things to do in Manila other than hop from one mall to the next. The past year left us with lots of ideas for some fun walks and tours around the city, from Bambike Ecotours, Jeepney Tours, and even a pub crawl. There's also that option to go your own way, on a bike, that is, given the bike lanes that were opened in Manila. It was a good year to take some photos, eat dim sum, and get on those two wheels one more time.
ADVERTISEMENT - CONTINUE READING BELOW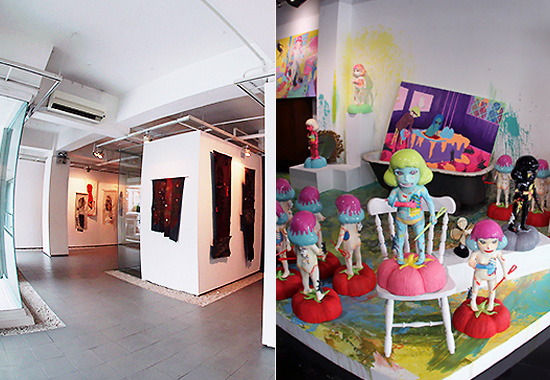 Art Galleries
Saying goodbye to Manila Contemporary was heartbreaking, but the best way to chase the blues away is to look at what we still have...and we have a lot. This year, we updated our Top 10 Art Galleries in Metro Manila, with new entries Vinyl on Vinyl and Secret Fresh spicing things up. The new Blanc Gallery in Katipunan effectively courted us with clean walls basking in natural light (and, bien sûr, great exhibits), while Finale made a leap from seven to two by doing consistent shows that make use of the tremendous space. Silverlens maintained their rank and if you make a habit of checking out art exhibits (which you should), you'll understand why.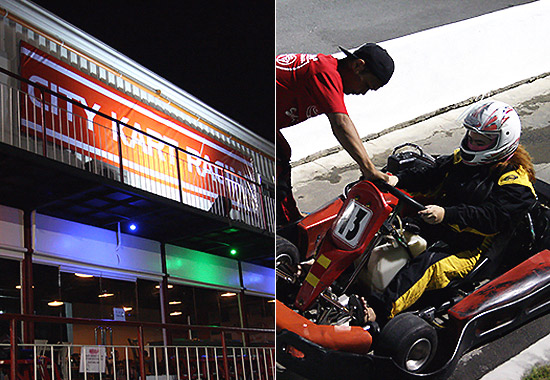 ADVERTISEMENT - CONTINUE READING BELOW
City Kart Racing
Mild-mannered though some of us may be, the need for speed when stuck in traffic needs an outlet. Enter City Kart Racing (CKR), the latest attraction to open at the yet-to-be completed Circuit Makati. Managed by racing enthusiast Jean-Marc Freilhuber, CKR is where you'll find James Deakin and other kart pros making their way through the 700-meter course. Beginners need not be anxious because Freilhuber and the rest of the staff have safety in mind all the time. Plus, they're keen on inspiring more and more people to experience the thrill of the race. Ready, set, go.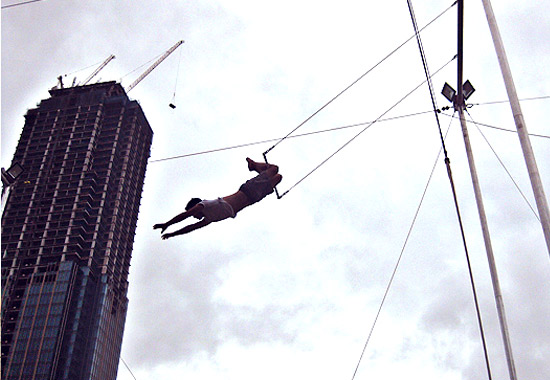 Horrors at the Freak Show? Not in this hemisphere. This year, Flying Trapeze Philippines opened and although they didn't permit us to wear sequined suits, we signed up for the show. Gliding through the air (sort of), we felt a renewed appreciation for the acrobats in the circus...and, also, a bit of envy. This is perhaps the coolest way to work out. What can beat defying death, 32 feet from the ground? Gather up your friends (if you must) and entertain them while you stay fit at Bonifacio Global City's Active Zone.
ADVERTISEMENT - CONTINUE READING BELOW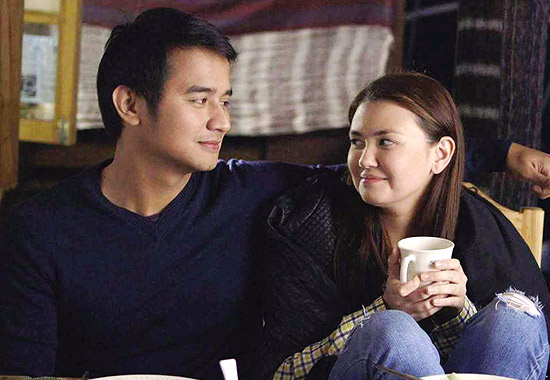 Indie Films
With the proliferation of film festivals comes a multitude of movies outside the mainstream. Filmmakers continue to pursue passion projects (like Norte: Hangganan ng Kasaysayan and Mula Sa Kung Ano ang Noon), and bring home Golden Leopards in the process. The sad bit is the frustratingly limited screenings of said award-worthy movies. The trend now, it would seem, is creating a demand. Exhibit A: That Thing Called Tadhana. The Angelica Panganiban-starrer did impressively well during the Cinema One Originals festival and has now acquired a wider release, enjoying the same fate as Ekstra and The Janitor from Cinemalaya. Meanwhile, titles from 2013 are still making their rounds in various venues e.g. The Guerilla is a Poet (Fully Booked and PUP) and Ang Huling Cha-cha ni Anita (Fully Booked and PETA for The Imaginarium). We'll sign a petition for another Violator and Bang Bang Alley screening.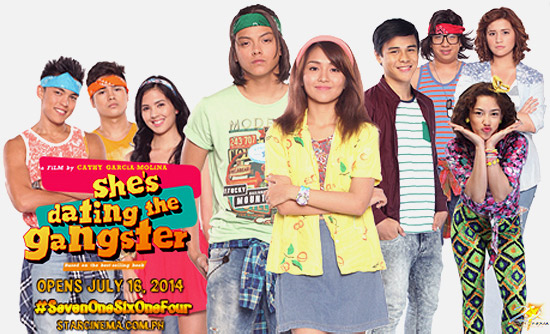 ADVERTISEMENT - CONTINUE READING BELOW
Local Books-Turned-Movies
Say it with us: Wattpad is here and it looks like it's here to stay. Members of the growing community participated in the Manila International Book Fair and the first Philippine Literary Festival. Their effect on the landscape should be taken seriously, especially now that they're splashing on the big screen and generating even more interest from young fans. Who doesn't want to see people reading? They're bound to pick up a heavier title sooner or later. For now, let's enjoy kilig from She's Dating the Gangster and Diary ng Panget. (P.S. The local books are taking over the small screen, too!)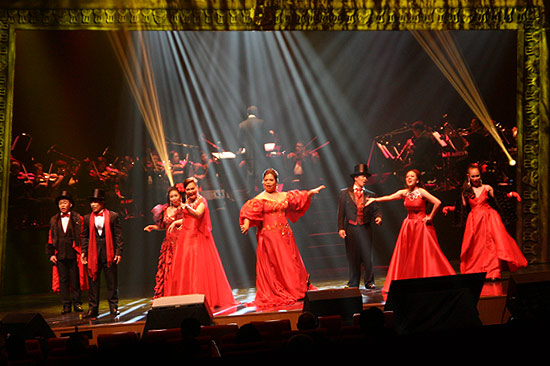 Theater and the Performing Arts
After a successful maiden season, the second helping of Red Turnip proved that we're more than ready for more theater. The steady influx of foreign productions (this year: Wicked and Chicago, with the latter opening The Theatre at Solaire with a bang) is also a sign that we're becoming a destination for performers. They want to sing for us! They want to dance for us!
ADVERTISEMENT - CONTINUE READING BELOW
PETA has opened its doors to newer possibilities with their partnership with the British Council, paving the way for James Cousins to captivate people with There We Have Been + Without Stars. Meanwhile, PETA itself enjoyed the overwhelming support that led to the re-run of Rak of Aegis. A section of this crowd-pleaser was shown in Musikal! at the Cultural Center of the Philippines (CCP). Yes, we have enough great original musicals to do a showcase.
Speaking of CCP, the center for all things art was host to Ballet Philippines' restaging of Agnes Locsin' La Revolucion Filipina and Alice Reyes' Cinderella, as well as the local production of Venus in Fur. If you missed those, there's more to look forward to: Beauty and Beast and Manhid: The Pinoy Superhero Musical.
Of course, we can't overlook the laughs we had with Repertory Philippines during Noises Off or the mesmerizing one-woman show that was Full Gallop with Cherie Gil as Diana Vreeland.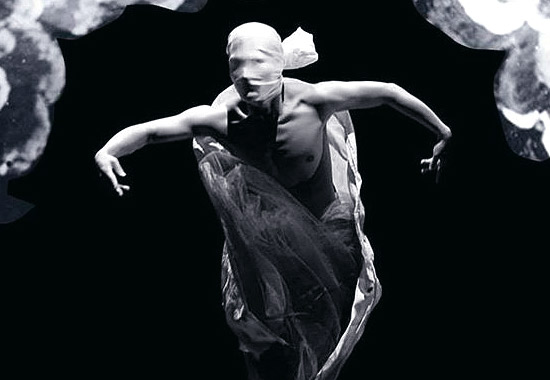 ADVERTISEMENT - CONTINUE READING BELOW
The Rise of the Multi-Arts Festivals
There's live art plus music in Radio Republic broadcasts, there was Ping Pong match in this year's Art Fair, and, in Greenfield and BGC, music and movies come together during very special weekends. Perhaps the most evident product of these different art forms colliding is The Imaginarium, where everything from theater to humorous improvisation was laid out for the public's consumption. Perhaps we shouldn't describe it as a collision-it's more of a creative mind-meld. The fusion of all things fantastic continues next year with Fringe Festival Manila.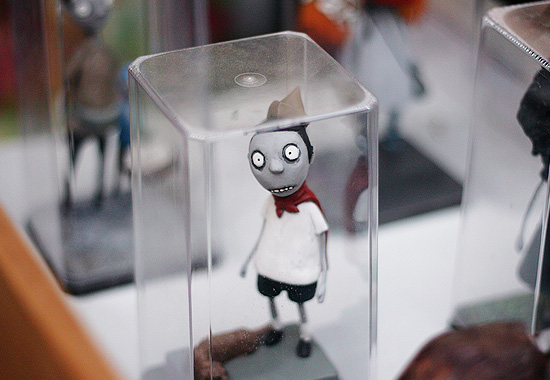 Accessible Art
As always, Art in the Park did not disappoint. In fact, it's gaining more and more traction now that art is appearing in malls and on the streets. The Gallery at Greenbelt 5 hosted Marcel Antonio's The Mustard Seed and in random corners of Ortigas, a calligraphic "Why" had everyone pausing to snap a photo and maybe even reflecting on the question.
ADVERTISEMENT - CONTINUE READING BELOW
Bigger art institutions like the Ayala Museum and the Metropolitan Museum of Manila joined the fun with free museum days, while Rak the Riles continued to give commuters a bit of relief from the hustle and bustle of city life.
BUY + TRY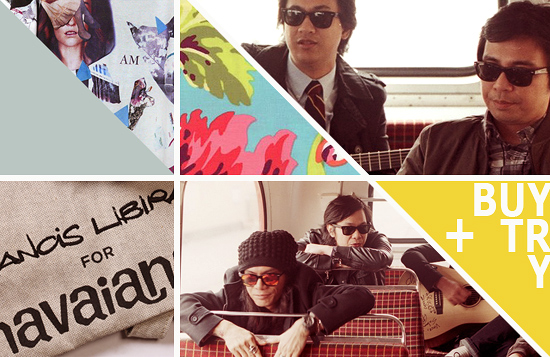 Best of Manila 2014: Eat + Drink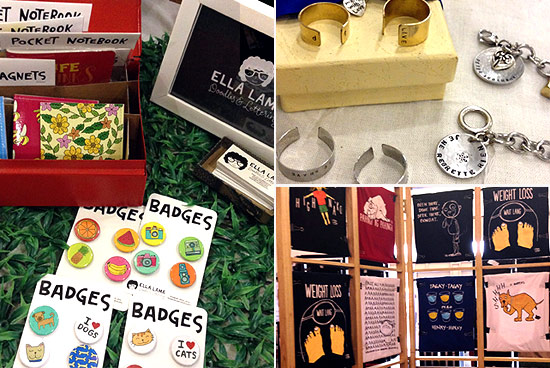 ADVERTISEMENT - CONTINUE READING BELOW
The handmade movement
Few can resist a treasure trove of unique, thoughtfully designed and lovingly handmade objects-one only needs to attend a 10a Alabama Handmade Arts and Crafts Fair to agree. Artists and crafters are finding more and more ways to showcase everything from postcards to paintings with events like the Global Pinoy Bazaar and BGC Art Mart. For those who are not so craft-inclined, nothing quite compares to the thrill of the find.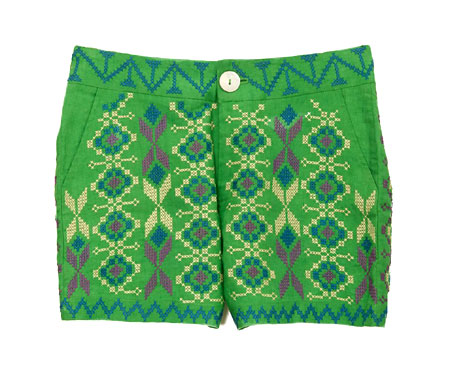 Filip + Inna
Lenora "Len" Cabili founded the company in 2011 with the intent to showcase Filipino indigenous craftsmanship through clothes featuring traditional embroidery and beadwork by the T'boli, Maranao, Gadang, and B'laan tribes. Today, Filip + Inna's colorful, ethnic-printed garments have earned a loyal following among fashion lovers here and abroad (including Tory Burch and Amanda Hearst), and the brand's wide-ranging appeal is evidenced by 2014 collaborations with Bayo for everyday basics and Studio Roxas for stationery.
ADVERTISEMENT - CONTINUE READING BELOW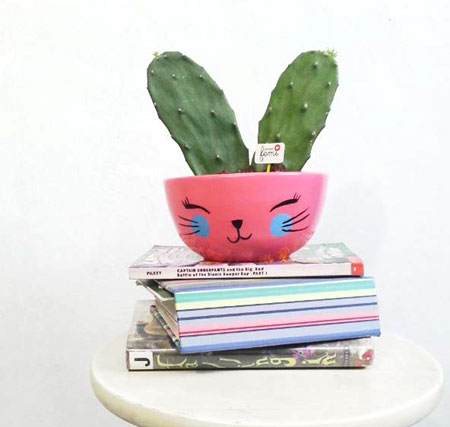 Gawani Femi
Who knew a cactus could be so cute? Starting out as an obsession with cacti, Gawani Femi became a craft bazaar favorite thanks to pretty succulents planted in quirkily painted pots. Now, Femi Cachola also hosts workshops teaching the basics of making dish gardens, as well as creating new crafted products like her interactive sushi-inspired playsets called SEWshi.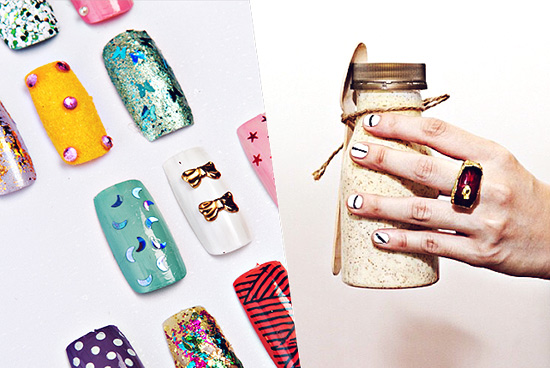 ADVERTISEMENT - CONTINUE READING BELOW
Nail art
The trend isn't new, but it's definitely proven to be a lasting one. Sporting art-or glitter, stickers, or rhinestones-on nails was something we still saw quite a lot of this year, prompting nail salons all over the city (like Kiyosa Japanese Total Beauty) to master their skills at painting on tiny canvases. We rounded up the best ones.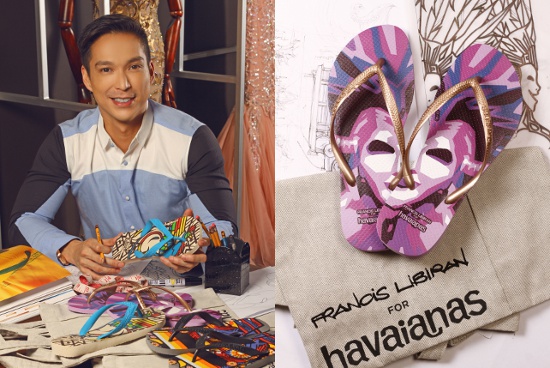 Havaianas x Francis Libiran
Pinoy fans of the global footwear brand had more to be excited about this year, as Havaianas launched its newest collaboration with international Filipino designer Francis Libiran. Every pair features designs representing various aspects of Filipino culture, rendered in Libiran's colorful art deco aesthetic. Choose between three eye-popping designs: the Festival pair in eye-catching hues of purple with gold straps; the masculine City pair with jeepney details on a black sole; and the vibrant shades of the unisex Island pair.
All limited-edition designs of the Francis Libiran for Havaianas collection are available in stores December 2014. If you're lucky, you can still grab one of 300 pairs that include the designer's logo on the strap.
ADVERTISEMENT - CONTINUE READING BELOW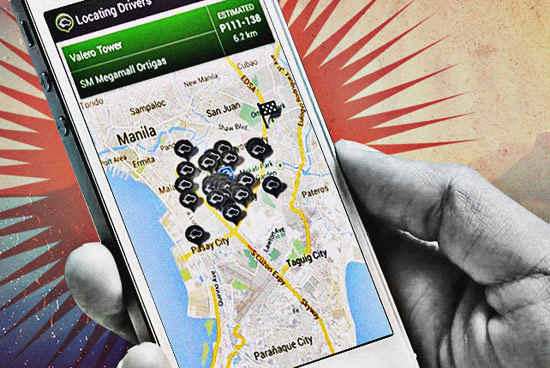 Commuting made easy with taxi apps
In Manila, hailing taxis might as well be an Olympic sport. The one day you desperately need a cab, you're in a contest with a dozen other commuters, haggling prices, and deciding on a route that (hopefully) won't run into any traffic. This year, we've seen the rise of two taxi apps: GrabTaxi and Easy Taxi.
Both essentially have the same features: Sign up with your email and mobile number, enter your destination, and the app will contact the cab nearest to your current location. The app also shows you the driver's details, progress, and estimated time of arrival. Once you've reached your destination, you can review your taxi ride experience.
The total cost comprises of the usual metered fare and booking fee (which varies, depending on the app and your phone service provider).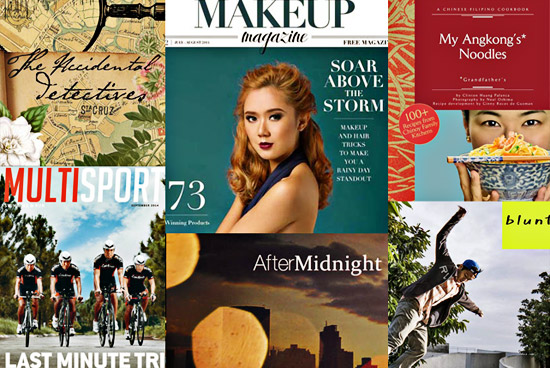 ADVERTISEMENT - CONTINUE READING BELOW
More local books
From the brain candy that is Pop Fiction to engrossing finds like The Accidental Detectives and even edgy magazines bursting with the works of talented young artists, access to local publications became as easy as tapping a few links on your tablet. Buqo, a Filipino-made all-in-one digital bookstore, newsstand, and reading app, carries over 500 books and magazines, a lot of them downloadable for free. "Books" and "free"-two words we will always love hearing together.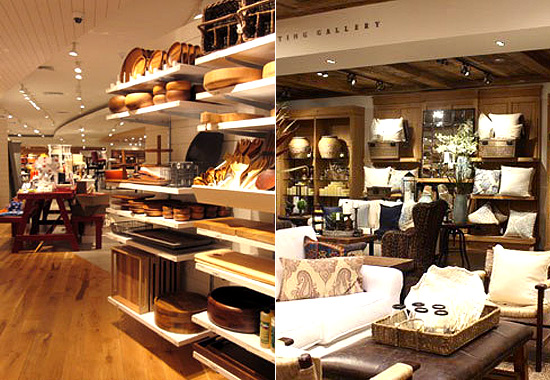 Local and international home stores
This year saw the surge of both local and international home stores, much to the delight of homeowners and design enthusiasts in Manila. Pottery Barn came first in July and brought with it that signature American style; then H&M Home followed in November, shortly after the fashion brand's launch in Manila. Meanwhile, there was also Crate & Barrel to give us more reason to reconsider that bulky sofa in the living room.
ADVERTISEMENT - CONTINUE READING BELOW
West Elm is set to open next year at Estancia in Capitol Commons (where Pottery Barn will also have another branch), expected to be another important player in the home design scene in Manila. Our own breed of designers did not disappoint, with places like Craftsmith and CO/OP inviting Manila folk to support our own and go local.
Home accessory stores like Cath Kidston and the revamped Bleach Lifestyle Store also offered more choices to help us add a bit more personality to everyday living.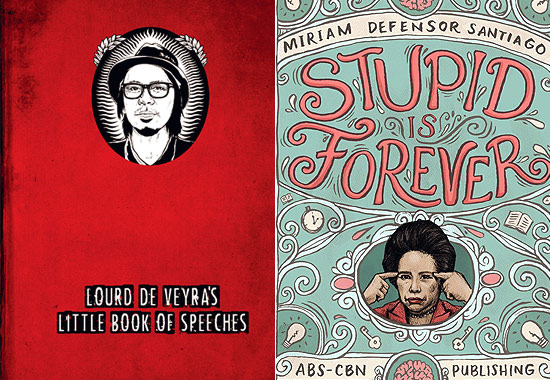 Celebrity books
A number of personalities took to their pens and got some serious (and not so serious) writing done. We got lessons in style from celebrity stylist Liz Uy; then Senator Miriam Defensor Santiago offered a few wise words in jest via Stupid is Forever. Matters of the heart made a lot more sense when Ramon Bautista (Help!!! Ayoko Na Sa Syota Ko) and Alex Gonzaga (Dear Alex, Break Na Kami. Paano?! Love, Catherine ) shared their love advice to those who need it most. And Lourd de Veyra's Little Book of Speeches gave us a dose of the SPOT.ph blogger's views on fashyown among many of life's important lessons. Recently-wed Bianca Gonzalez also found a way to speak to her fans across age groups with Paano Ba 'To?! How To Survive Growing Up.
ADVERTISEMENT - CONTINUE READING BELOW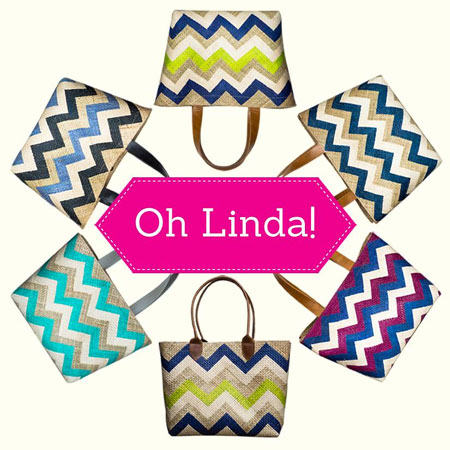 Abre Linea
Old-school methods get a modern twist in products by Abre Linea, an enterprise that was created to provide livelihood for communities in Eastern Visayas ravaged by Typhoon Yolanda/Haiyan. Each hand-woven bag is made of ticog grass and buri palm leaves sourced from the towns of San Miguel, Alangalang, and Basey in Leyte and Samar, with all proceeds from the sales going back to the communities involved in the production. Their first collection features chevron prints in bold colors, injecting a bright shot of fun into a beautiful tradition.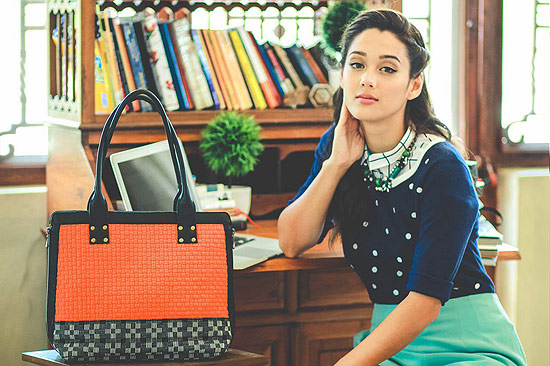 ADVERTISEMENT - CONTINUE READING BELOW
Rags 2 Riches' "Ampersand" collection
Rags 2 Riches has long been in the scene for promoting good among women, and this year they launched their Ampersand collection with Kim Jones named as R2R Style Advocate. The R2R woman is described as being "curious & colorful & interesting," and every bag in the collection (which transforms into a different shape with the flick of a lock or fold) does the job of displaying this multiplicity. Each one combines hand-woven fabrics from artisan communities in Kalinga, Ilocos, and Metro Manila, and tells the story of lives made better.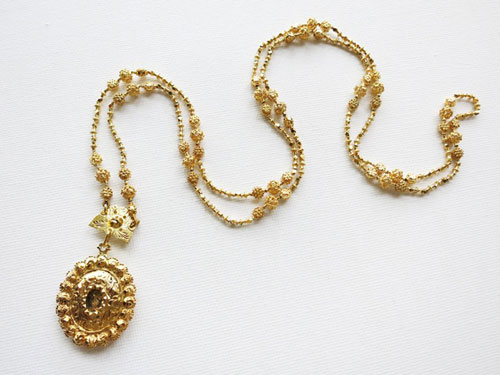 Tambourine Jewelry
They're called tamborin necklaces-once symbols of faith worn by Filipinos in Spanish colonial times, eventually becoming ornamental heirlooms passed down through generations. Tambourine Jewelry specializes in vintage pieces restored to their former glory as well as upcycled accessories made with antique fragments. Worthy enough to appreciate for their beauty, surely, but even more so for their history.
ADVERTISEMENT - CONTINUE READING BELOW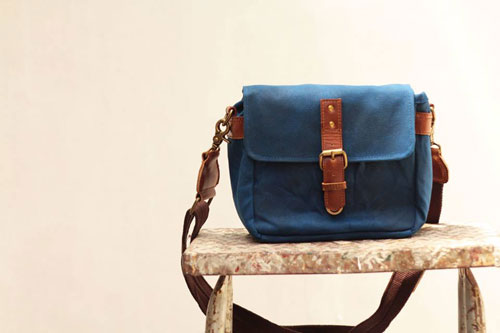 Gouache
The outcome of a Spark Project campaign by Ann Enriquez and Louie Poco of The Bloomfields, Gouache launched in late 2013 and quickly became the active urban-dweller's go-to carryall for cameras and then some. The bags are handcrafted with waxed canvas, water-resistant, and durable-and meant to endure through both weather quirks and fashion fads.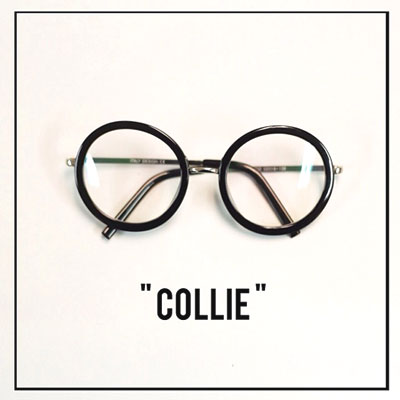 ADVERTISEMENT - CONTINUE READING BELOW
Four Eyes
Besides the mustache, it's been the hipster accessory to have lately-although we have to point out that big, thickly framed glasses were hip back in your dad's day, too. Rehash or not, we love that wearing eyeglasses no longer means automatic banishment to uncool territory, and Four Eyes makes it even cooler with their A Pair For A Pair campaign. Launched in October 2014, the local website allows customers to purchase glasses online (or try them at home before choosing to buy), and gives one pair of eyeglasses to a World Vision beneficiary for every pair bought. Time to get those glasses on? We think so.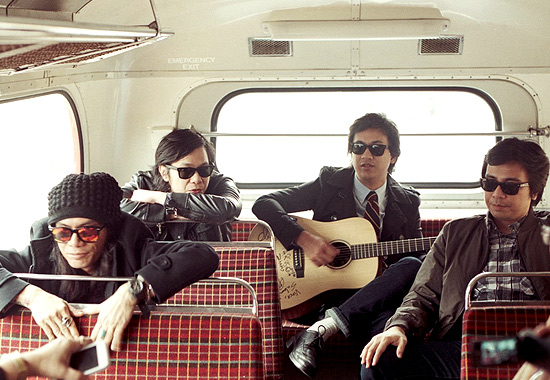 Esquire's September Issue, featuring the Eraserheads
The month's collection of stories was meant to be part of "The Travel Issue." Unofficially though, it's the Eraserheads Issue-complete with a new single (plus a B-side) that captures the perfection of Friday without having to call upon a deity. The kids and teens of the '90s savored the music, nursing it like a glass of whiskey instead of guzzling it down like beer. It's not quite a "comeback" because the band never really left. The band grew up and so did their fans. From the UP Fair in jeans to a grand ballroom in suits, the journey has been legendary. Wait...is that why it's the travel issue?
ADVERTISEMENT - CONTINUE READING BELOW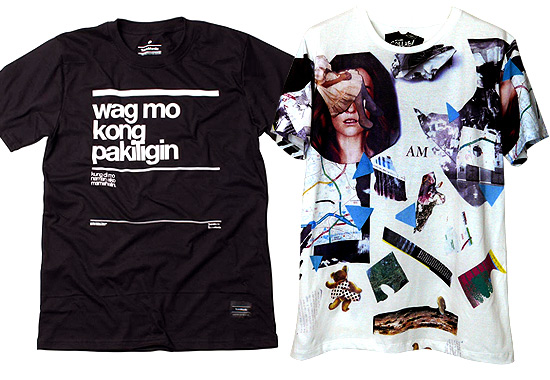 Wearable Pop Art
Bratpack had a smaller scale artist feature with Bratpack Remix, a project with Anjo Bolarda, JP Cuison, Celina De Guzman, and Lala Gallardo. The goal was simple: Go loco with local visual brilliance. Later in the year, the movement went from pins and patches to full-on wearable art when Artwork collaborated with Romeo Lee, Ryan Villamael, JP Cuison, Apol Sta. Maria, Mariano Ching, Yasmin Sison, Dex Fernandez, Lynyrd Paras, and Everywhere We Shoot (Garovs and Ryan Vergara). The result was all sorts of madness-the good kind, of course.
In even more collaboration for cool threads, proudly local brand Team Manila partnered with macho men Lourd de Veyra, Jun Sabayton, RA Rivera, and Ramon Bautista to create Macho Manila. The shirts are best worn with a bigote.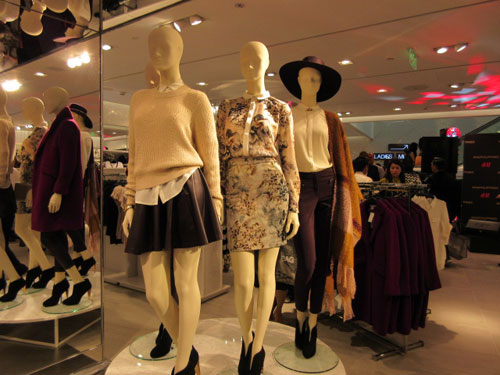 ADVERTISEMENT - CONTINUE READING BELOW
International shopping
It was a dizzying year for shopping fiends, with long-coveted international brands setting up shop on our shores and making the local retail landscape more diverse than it's ever been. SM Megamall kicked off the year with the launch of the Mega Fashion Hall, which is now home to well-known labels like Pull & Bear and Eddie Bauer. Old Navy made a splash when it opened its three-level store at Bonifacio High Street in March, and the stationery-obsessed rejoiced when Typo came to TriNoma in September. But nothing could compare to the frenzy over the first H&M store in Manila, which drew thousands of shoppers on opening day.
Share this story with your friends!
---
Help us make Spot.ph better!
Take the short survey
Load More Stories