10 New Year's Resolutions No One Ever Completes
Don't worry. We'll help you make ones that stick!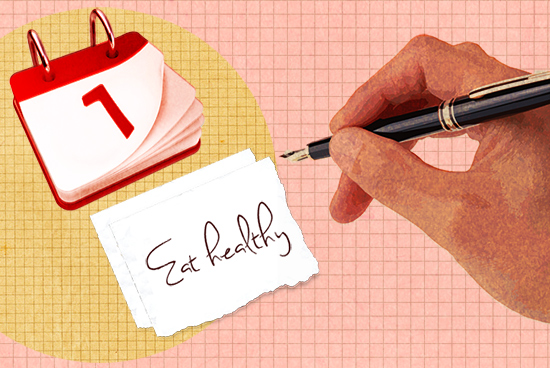 (SPOT.ph) If you did manage to keep your 2013 resolution, congratulations. Now go rub it in everyone's faces. This is your planet and we're just living in it. All hail you.
Everyone else, you...we don't need to feel bad. A study conducted in 2009 found that New Year's resolutions are doomed to fail...or, rather, more than half of the promises made during this auspicious day are flushed down the drain-along with your rotting hopes and dreams. However, there is no need to despair. If 78% fail, there's always the 22% who did not. We'll reward you for reading the intro by giving you the tips on how to make a resolution you can achieve: Keep it simple, be specific, go for something feasible, and keep a record of your progress.
Do not set yourself up for disappointment. Avoid these New Year's resolutions that no one ever completes-except for that guy. You must be so proud of yourself. Go, you!
ADVERTISEMENT - CONTINUE READING BELOW
1. "I'm going to lose 50 lbs! I am going to be active! I am going to get abs!"
Good for you....but: A target weight is completely different from being healthy or, the ultimate goal, feeling good about yourself (and how you look).
Consider this: "Getting rid of some flabs" is a vague statement, so instead, do something specific: Take the stairs, walk when you can, and-as an actual resolution-watch what you eat. Write it down or do what other people do and take photos of literally everything you eat. Check it every week, so you can see what you need to cut down on. Speaking of which...
CONTINUE READING BELOW
Recommended Videos
2. "I am going to eat healthy and be a vegetarian!"
Good for you....but: Eat healthy? What does that even mean? Giving sugar up forever? Banning bacon? Never setting foot inside a fast food restaurant? All great...but remember: Habits form over time. You can't quit one whole food group without feeling like Ennis del Mar when he thinks of Brokeback Mountain.
ADVERTISEMENT - CONTINUE READING BELOW
Consider this: Carrot sticks for merienda is a good start and if you're doing our "food photos for a self-serving cause" suggestion, go ahead and have a selfie with a cheeseburger. Food is not the enemy. The real villain is excess. Take a lesson from kinks and learn the joy of restraint. Enjoy the torture of having half a serving of whatever you want to gradually give up, like soda or coffee.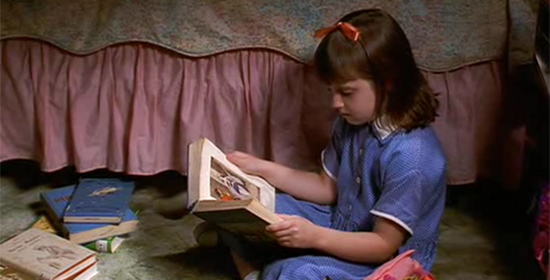 ADVERTISEMENT - CONTINUE READING BELOW
3. "I'm going to read 50 books!"
Good for you....but: If you don't have time for one, you don't have time for 10. Certainly not 50. Besides, it's fine to just say, "I'm going to read more this year." One book a month is fine. Don't bite off more than you can chew. That's just going to make your jaw hurt. You're skipping a resolution, which is "I will learn how to manage my resources, including time."
Consider this: The important thing is you absorbed something from whatever you picked up-a novel, some magazine, or...you know, helpful SPOT.ph articles. Don't chug: Sip. It's the only way to appreciate fine literature. But if by November you've read 45 books, celebrate! (P.S. If you're committed to this resolution, start with You Are Not So Smart. It'll vaguely explain why people generally fail the tasks they set for themselves. It has something to do with overestimation of abilities and other cognitive biases.)
ADVERTISEMENT - CONTINUE READING BELOW
4. "I'm going to look at the positive all the time!"
Good for you....but: You can't. It's not possible.
Consider this: Sad? That's okay. Angry? Still okay. Defeated? We're all going to feel that at one point or another. A perpetually happy person needs to see a psychiatrist and if you're struggling with getting over a slump, you should too. It's perfectly fine. That and stop hanging around people who make you feel bad. That's a much better resolution, eh? Eh?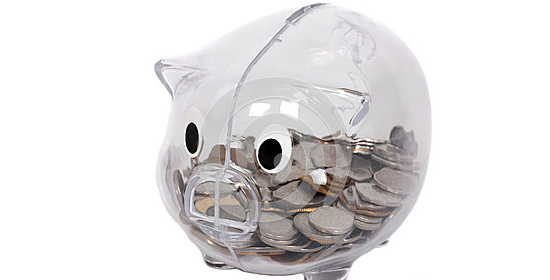 ADVERTISEMENT - CONTINUE READING BELOW
Photo from www.dreamstime.com
5. "I'm going to save half of my salary!"
Good for you....but: Not in this economy, you won't. Half is absurd.
Consider this: Have a more detailed plan and instead of focusing on what you save, stare at what you spend on. Just take a good long look at what you're going to buy. Pick up your phone. Call a friend. Do you really need this? (The answer to this question may or may not improve your spending habits.)
6. "I'm going to stop being such a [personality trait]!"
Good for you....but: You can't fake a personality-altering experience. Besides, of the thousands of traits you could be exhibiting, you're allowed to be clumsy occasionally. Heck, you can even be deceitful if the situation really, really calls for it. "Oh, yes! I really love this...thing you gave me."
Consider this: You're going to have to go back to 1985 and have a one-on-one sesh with Whitney Houston. You need to learn about the greatest love of all. (So you're a bit of an argumentative ball of bitchiness. People make careers out of that.)
ADVERTISEMENT - CONTINUE READING BELOW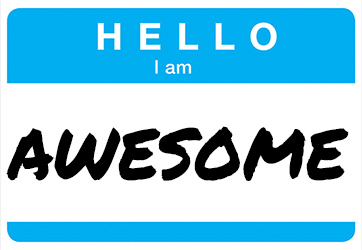 7. "I will do something amazing every day!"
Good for you....but: Dude, even Superman has off days.
Consider this: The statistical probability of you being amazing all the time is just nope.
8. "I am going to master the art of [verb]!"
Good for you....but: You're really lucky if you're a natural at something. Otherwise, it's hard work, practice, and commitment beyond 12 months.
ADVERTISEMENT - CONTINUE READING BELOW
Consider this: Keep it simple. And don't get discouraged if you're not good at it yet! People sometimes give up on this "resolution" because they're not as great at the art of, for example, cooking as they initially thought. A bad batch of something is a minor setback. Just keep swimming.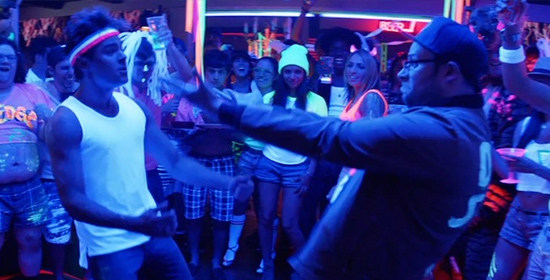 ADVERTISEMENT - CONTINUE READING BELOW
9. "I'm going to make new/more friends!"
Good for you....but: Don't invite trouble in your life. (Also, we hate to break it to you, but people rarely want to make new friends.)
Consider this: Truth time: Meeting new people is hard and making friends is harder than ever beyond a certain age. Having acknowledged that, it would be wise to invest in strengthening bonds with your pre-existing friends...or let them go, if they're not really all that good for you. (If you feel like you do not have friends, go to ninja school. You are obviously bound for greater things.)
10. "I am going to be a better person!"
Good for you....but: By whose standard?
Consider this: Make a list of things that make you feel like you're a better person. Do those things.
Share this story with your friends!
---
Help us make Spot.ph better!
Take the short survey
Load More Stories