10 Life Tips from the 90s Gifted Kids
20 years later, this is what they've learned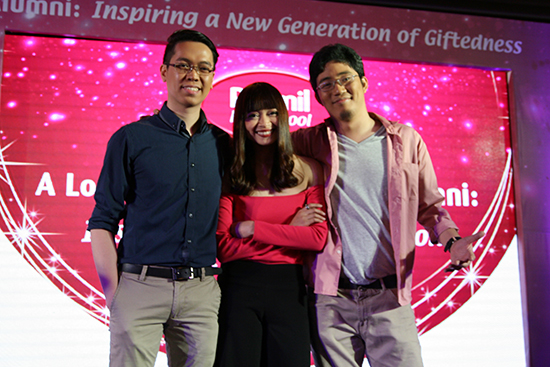 (SPOT.ph) Who could forget the voice of James Flores, boyish and...er, recitational as he declared that "the sun is the center of the solar system..."? The year was 1995 and believe it or not, that was two decades ago. The Promil Kids are all grown up and they've gone beyond the confines of text books...well, except for James Flores, actually. He's now taking his master's degree in clinical psychology, studying to become a guide for other gifted kids. The three talented tots were reunited on January 28, as succesful individuals and Promil Preschool's brand ambassadors for the Gifted, with a brand new ad that answers the question, "What happens to the gift after 20 years?"
Francis Galura has gone from poet to publisher, while Shaira Luna made a leap from little miss anatomy to a professional shutterbug. All three were all smiles when they were introduced as Promil Pre-school's Gifted Alumni, together with Joey Ayala who serenaded those present during the event, they shared the secret to their success:
1. "It's really important to recognize that there's other ways to be intelligent outside of school." - Shaira Luna
2.  "You have to believe in your gift. If you have the light in you, it's going to shine." - James Flores
3. "Besides encouragement and support, parents should let their kids be happy." - James Flores
4.  "Most of the journey to becoming a gifted adult or the best versions of themselves has a lot to do with nurturing. Exposing your kids to creative expression, like theater, music, and film, is absolutely important." - Francis "Kiko" Galura
ADVERTISEMENT - CONTINUE READING BELOW
5. "It's okay to break out of the mold-whether you're tagged as gifted or something else." - Shaira Luna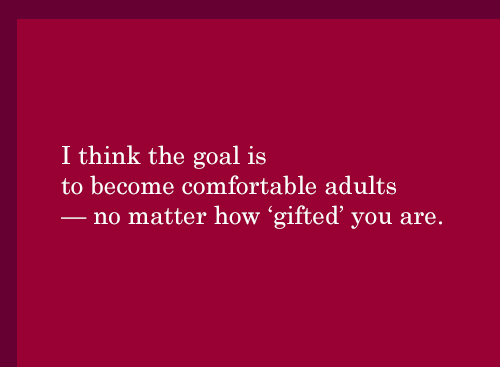 CONTINUE READING BELOW
Recommended Videos
6. "I don't think the important thing is to become superior to anyone else or being better than anyone else. I think the goal is to become comfortable adults no matter how 'gifted' you are." - Shaira Luna
7. "What we have to learn is that we are prosperous by default. Don't go out to buy something to fill a need. You already have it." - Joey Ayala
8. "Do not invest your prosperity [in] money." - Joey Ayala
9. "The greatest gift is the gift of seeing gifts everywhere." - Joey Ayala
10. "I think it's true what they say that hard work beats talent when talent doesn't work hard." - Francis "Kiko" Galura
Share this story with your friends!
---
Help us make Spot.ph better!
Take the short survey
Load More Stories