20 #NasaanAngPangulo Memes That Will Make You Go, "WTF, P-Noy"
The President's bosses react. The question is, is he listening?
(SPOT.ph) A day after President Benigno Aquino III skipped the arrival of the 44 slain members of the Philippine National Police-Special Action Force (PNP-SAF), he still continues to draw flak from the Internet. #NasaanAngPangulo has also evolved into #LateAngPangulo, after Friday's necrological services were momentarily paused to wait for the president's arrival.
The #NasaanAngPangulo hashtag is as active as ever, filled to the brim with reactions in the form of tweets and memes. Here's what P-Noy's bosses thought of his recent actions:
Also read: Malacañang addresses #NasaanAngPangulo memes, defends P-Noy's absence during arrival of fallen PNP SAF men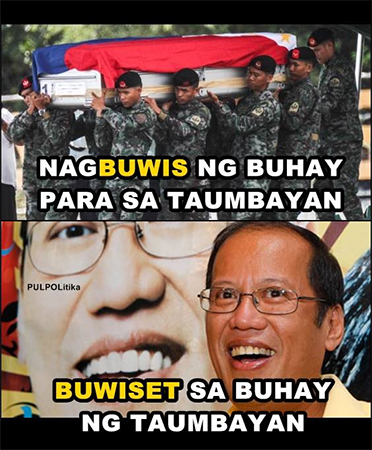 ADVERTISEMENT - CONTINUE READING BELOW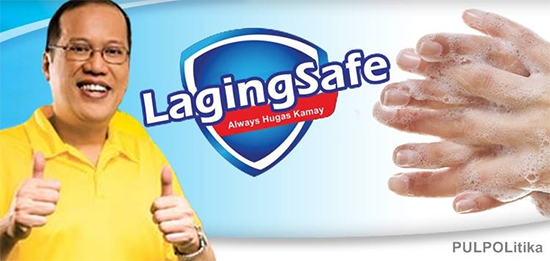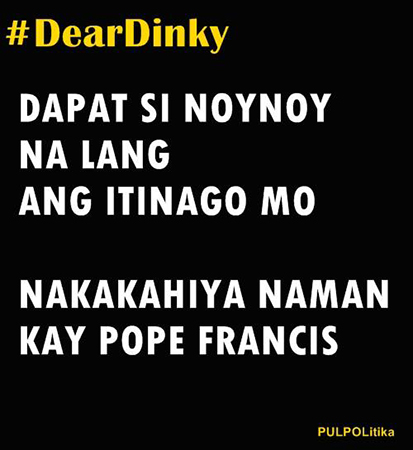 ADVERTISEMENT - CONTINUE READING BELOW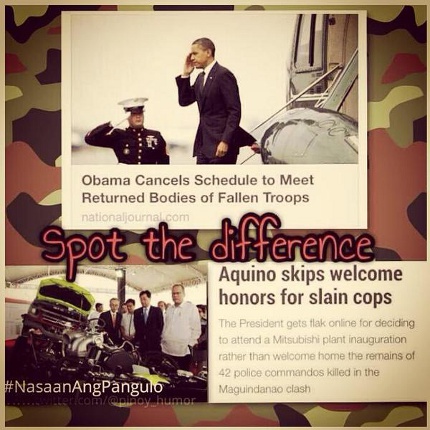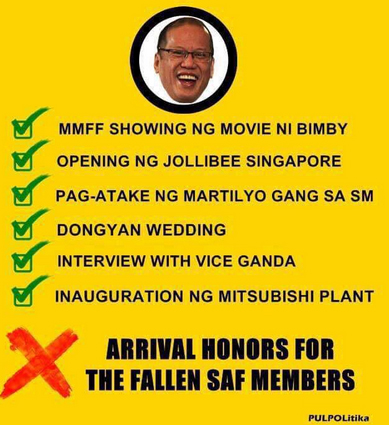 ADVERTISEMENT - CONTINUE READING BELOW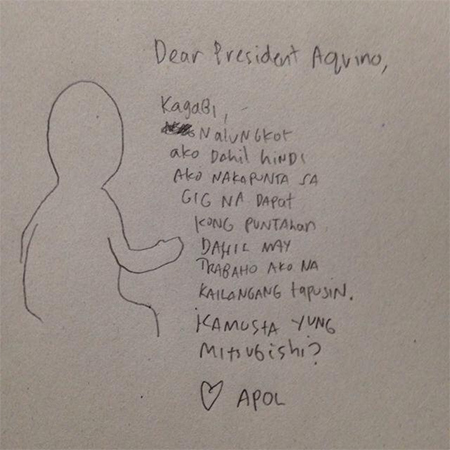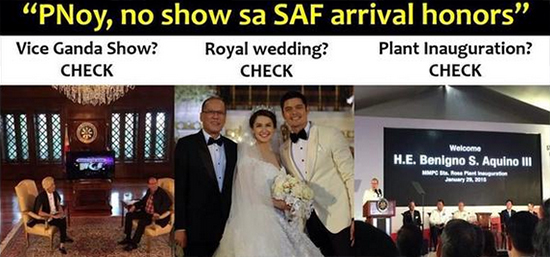 ADVERTISEMENT - CONTINUE READING BELOW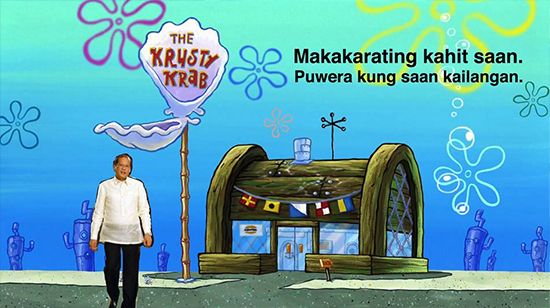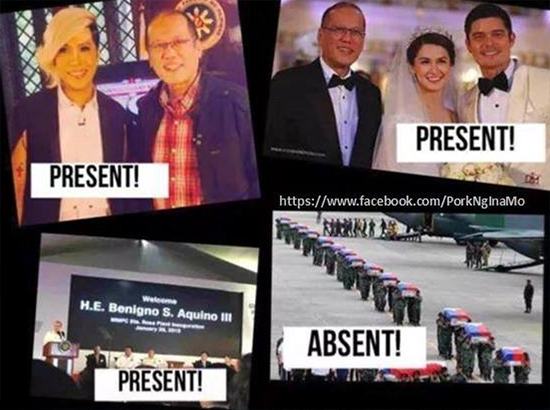 ADVERTISEMENT - CONTINUE READING BELOW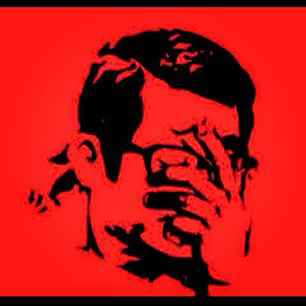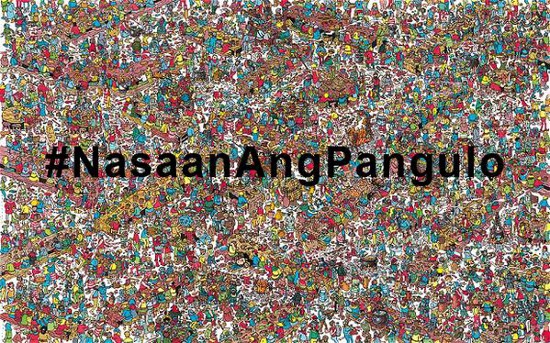 ADVERTISEMENT - CONTINUE READING BELOW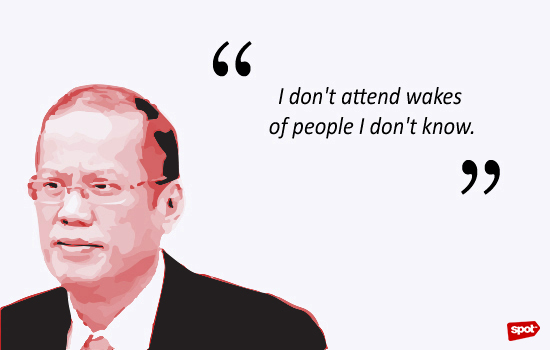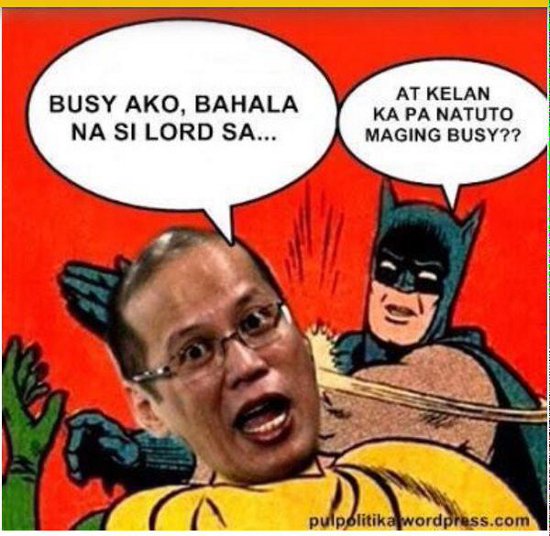 ADVERTISEMENT - CONTINUE READING BELOW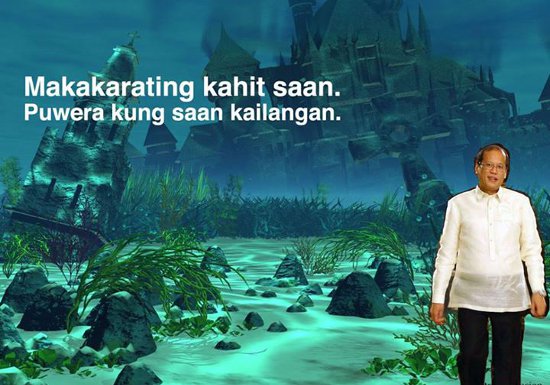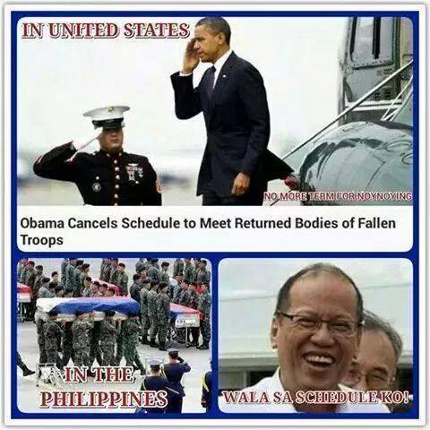 ADVERTISEMENT - CONTINUE READING BELOW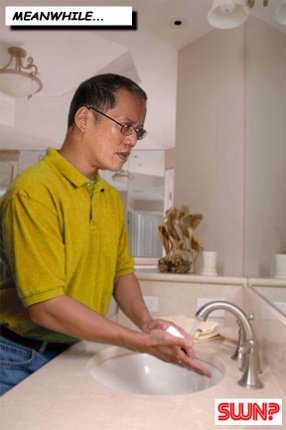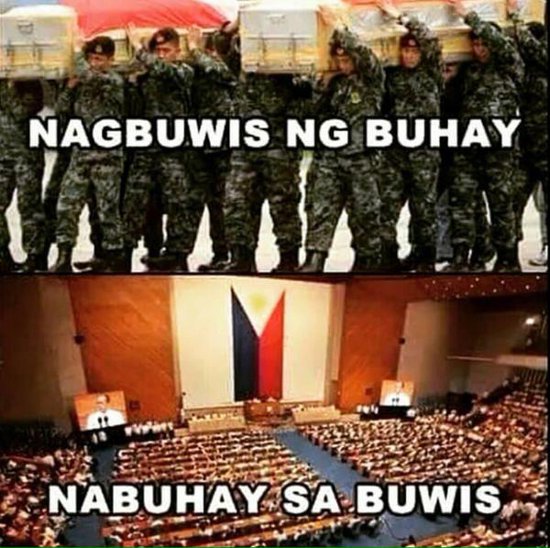 ADVERTISEMENT - CONTINUE READING BELOW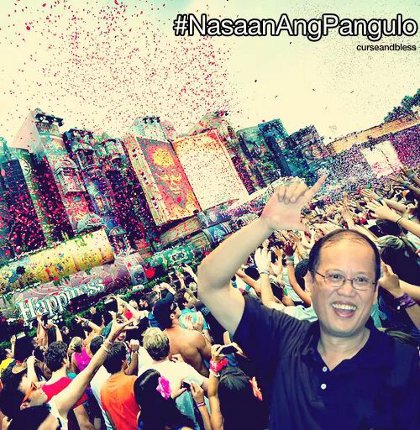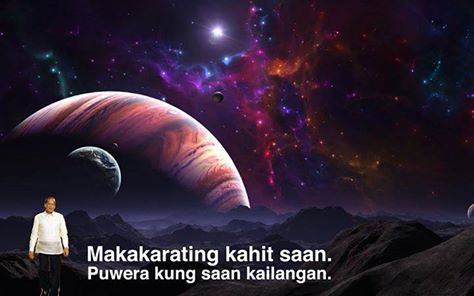 ADVERTISEMENT - CONTINUE READING BELOW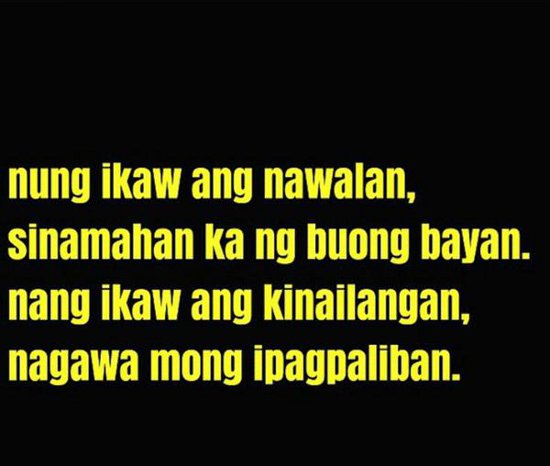 Also read: Malacañang addresses #NasaanAngPangulo memes, defends P-Noy's absence during arrival of fallen PNP SAF men
Load More Stories