Kris Aquino defends her brother, doesn't seem to understand duties of the President
Her brother doesn't understand his duties either.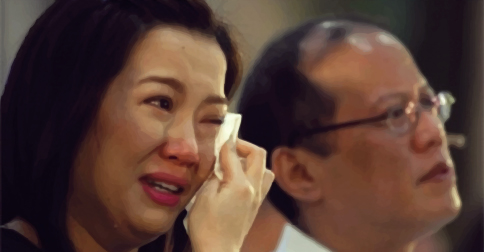 (SPOT.ph) On Monday (February 2), various media outfits posted the riveting details of Kris Aquino unfollowing a couple of celeb friends, including Ogie Alcasid (plus wife Regine) and Judy Ann Santos-Agoncillo. The reason? Said friends were "bashing" her baby...oh, sorry...older brother. Who, as some of you may know, is the President of the Republic of the Philippines.
ADVERTISEMENT - CONTINUE READING BELOW
CONTINUE READING BELOW
Recommended Videos
Kris allegedly unfollowed Judy Ann over this post: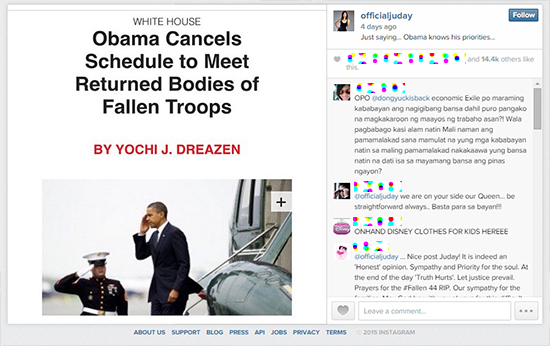 Photo from @officialjuday
The "Queen of All Media" followed Ogie and Regine again after it became clear that the posts against her brother were misattributed to the couple. Is it us or is Kris Aquino taking things a little too personally? Either that or she's taking the sentiment of a "microscopic" amount of people too lightly. Or maybe she thinks that speaking your mind is okay, unless you're speaking your mind against the people she loves?
ADVERTISEMENT - CONTINUE READING BELOW
In her defense, Kris said that she is only human and thus cannot help but want to defend the people she loves. Furthermore, she clarified that her brother simply isn't an epal (this is on top of statements by the Palace regarding P-Noy's schedule, which he or they or whoever decided to follow rather than honor the Fallen 44) and that, in summary, haters gonna hate. It's not like P-Noy has a poor track record or anything.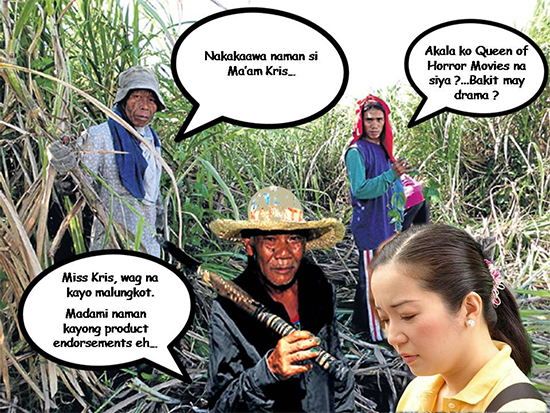 ADVERTISEMENT - CONTINUE READING BELOW
Photo from bekindtoustrolls.wordpress.com
These are probably the same haters who didn't appreciate P-Noy's absence in Jenny Laude's wake or those who think that walking out on a meeting was "unstatesmanlike." Heck, even the CBCP was "hating on" P-Noy for snubbing the Yolanda anniversary.
How dare these people even question the merit of his appearance in SM North after the Martilyo Gang hit or the wake of Sharon Cuneta's mother? Is it really fair to make the President explain what was so important about the inauguration of a car manufacturing plant? (Maybe he wasn't too excited about the clash and its conclusion because he saw some spoilers?)
Grace Lee said it best when she responded to Leah Navarro's tweet defending the President: "There is only one head of the state. Only one Commander-in-Chief! You CANNOT compare the value of his presence to the presence of any ordinary citizen then use it against them when they voice out their frustration and anger!"
ADVERTISEMENT - CONTINUE READING BELOW
By the way, if you must know, the President was present in SM North because he wanted to make sure that there would be a proper investigation on the heist. That's what Presidents are for, you know. Protecting people and showing up in times of great crisis. The Martilyo Gang must pay.
Also read:
Malacañang addresses #NasaanAngPangulo memes, defends P-Noy's absence during arrival of fallen PNP SAF men
20 #NasaanAngPangulo Memes That Will Make You Go, "WTF, P-Noy"

Load More Stories