Kris Aquino is still missing the point about Mamasapano and why people are enraged
An update on the person the world revolves around...and other important issues.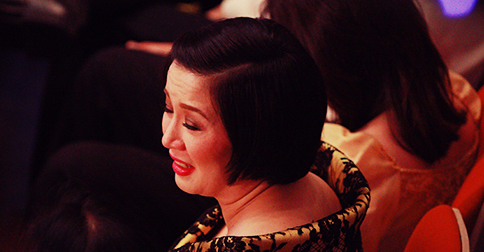 (SPOT.ph) On Thursday, Kris Aquino posted her reconciliation with Judy Ann Santos on Instagram and shared another valuable lesson on how to improve one's self. This comes about a day after she posted a conversation she had (also on Instagram) in which she revealed that her mother didn't raise her to be a coward.
ADVERTISEMENT - CONTINUE READING BELOW
Speaking of not being a coward, one of the SAF officers who died had his eyes gouged out and nearly his entire face was mutilated-and he suffered that atrocity because he wanted to buy people some time to get away.
Perhaps there are trolls on the Internet who have been "viciously attacking" the Aquino family with ad hominem statements and baseless historical revisionism (they make the #NeverAgain crowd flinch)...but for people who spend a few minutes of their day actually reading a bit of information on the Mamasapano "misencounter"? Keeping silent is not an option for that kind of rage.
It seems that looking at what Kris Aquino's been up to does detract from issue. On the other hand, it also attracts people. So now that we're all here, let's take a look at why people are angry:
1. There's a rumor going around that P-Noy didn't authorize the reinforcement to assist the SAF officers-a decision which proved to be fatal.
ADVERTISEMENT - CONTINUE READING BELOW
2. Another report states that the SAF officers were meant to be escorts for American troops, because it's the U.S. who really wants Marwan. (How much help do they need from a tiny country?)
3. The President is sort of admitting that the "operation" wasn't quite what you would call coordinated...which really just isn't something you would want a commander-in-chief to say, especially if Marwan is such a big threat to the country that the SAF officers had to take on the mission at all. Calling him anything other than an enormous danger to a great number of people (now or in the future) would make it seem like the risk the Fallen 44 took was all for naught. Which just brings us back to...er, why weren't you more focused on this thing, sir?
4. That "bounty" on Marwan's head. Please let that go to a good cause...and not, as reports suggest, to two MILF members.
ADVERTISEMENT - CONTINUE READING BELOW
5. Listening to a suspended PNP Chief? What is that about?
6. "This country is not worth dying for sir, kung ang gobyerno natin, sir, hindi kami kayang protektahan."
7. The President was mad about PAGASA not being able to predict the weather, but he hasn't had his trademark outburst about an operation, obviously bungled, that was purportedly planned-with a name and everything?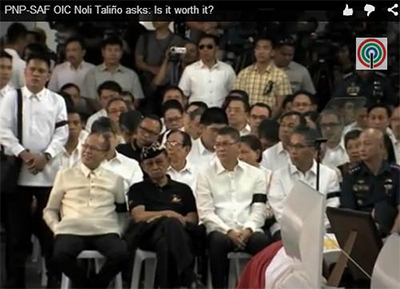 ADVERTISEMENT - CONTINUE READING BELOW
8. His body language at the necrological service. Not to mention the expression on his face. Why, dude?
9. We have to listen to weird statements like, "Oh, it's okay. They got the target, so it's all good."
10. This whole thing is forcing us to play the toughest game of "Would you rather" ever. We're not happy with what we have...but we're getting a lot of negative feedback about the replacement. Save us from all this grief by telling the public, especially the families of the deceased, what really happened.
(There's also that other thing that happened in Maguindanao in 2009 that the President promised to prioritize?)
As for the mother teaching the daughter to be brave, that mother was (still is) a symbol of hope. She inspired a large amount of people to stand against tyranny and a man whose decisions were doing irreparable damage to the country. We kind of know a thing or two about Cory Aquino teaching people not to be cowards-and making laban bad presidents.
ADVERTISEMENT - CONTINUE READING BELOW
Also read:
Kris Aquino defends her brother, doesn't seem to understand duties of the President
Who is Marwan and other FAQs about the Mamasapano Clash
Juana Change responds to Kris Aquino with her own statement shirt

Recommended Videos
Load More Stories