20 Dating Deal Breakers in Manila
Admit it: You have a checklist in your head filled with the must-haves that you look for.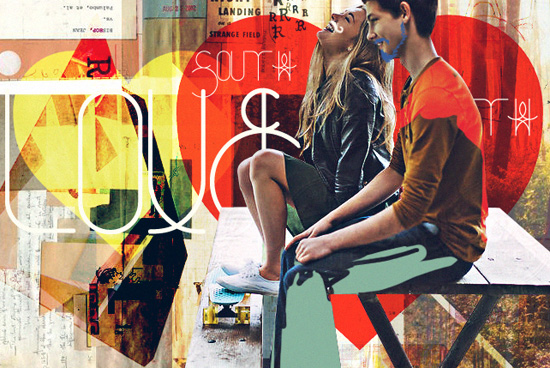 (SPOT.ph) He's cute, he's funny...but he drives like his car has the words "UV" and "Express" painted on it. She's witty, she can salsa...but she lives in Parañaque. There are things about dating that are already making "happily ever after" (if such a thing does exist) impossible to achieve...because face it, we're all pretty weird and moody and filled with annoying contradictions.
ADVERTISEMENT - CONTINUE READING BELOW
So when you finally find someone who also likes going to art galleries (rarest breed in this side of town!)... you literally squeal in delight when your phone beeps with a text from him. Then he texts liek dis 2 tel u hes d2 na s haus. Oh mon Dieu. There's always a catch even though s/he's a catch!
We're listing deal breakers that nip romance in the bud in Metro Manila-from slightly snooty preferences to the simple things that matter:
1. You live in the south, s/he lives in the north.
2. You don't cheer for the same school in the UAAP.
3. Spends half the date in the smoking area, texting.
4. He insists on taking selfies everywhere you go. And then posting them immediately on all his social media accounts.
5. Hygiene issues. It's a tropical country. Showers are a must, as are clothes that at least smell like they've been washed.
ADVERTISEMENT - CONTINUE READING BELOW
6. Night-shift siya.
7. Single-syllable last name and you're not equipped to tame a Tiger Mother.
8. He said "peechur," not "picture."
9. Irreconcilable difference of opinion regarding the necessity of a car.
10. Wears too many plaid shirts. Alternatively, thinks a basketball jersey is proper attire off court.
11. S/he asks you to send load.
12. Vegetarian siya and I'm 50% bacon. Also partly liempo.
13. Arte niya about eating fishballs.
14. Speaks English with a twaaaang when s/he's never lived anywhere but here.
15. I'm more cowboy than he is.
16. Questionable opinion on Martial Law. Or the RH Law, for that matter.
17. S/he texted me "C U."
18. We can't agree on a radio station. Tama na, pangga.
19. I'm wearing flats, and yet he's still shorter than I am.
20. He needs a mother, not a girlfriend.
Recommended Videos
Load More Stories