Senator Bongbong Marcos accidentally opens a can of worms, shares his father knew about every military operation during his era
...and a handful of concerned, informed citizens react
(SPOT.ph) We're guessing that more than the strange decisions his children make, nothing makes Senator Ninoy Aquino turn in his grave like historical revisionism and Martial Law neutralizers. It's bad enough that there are atrocities currently happening and being swept under the rug, but now, the weight of old horrors are being passed off as "not so bad" because the country got a taste of progress then.
It's like the children don't understand the gravity of the disappearances, the lack of freedom of speech, the country being sold to foreign investors...and being used as a tactical base for foreign armies. Ahem. On Thursday (February 5), Senator Bongbong Marcos tweeted this confession: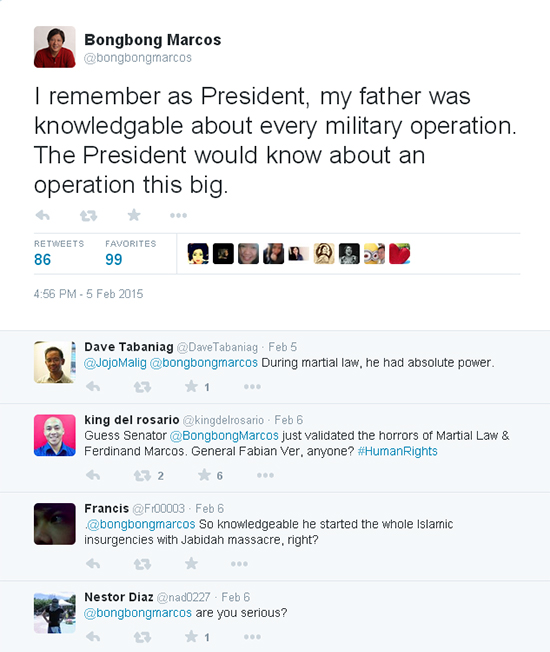 ADVERTISEMENT - CONTINUE READING BELOW
If you must know, the Jabidah Massacre refers to the summary execution of 27 Muslim youths in 1968. According to reports, this incident pushed Nur Misuari to establish the Moro National Liberation Front. Because the government was being a douche to what we now know as the Autonomous Region in Muslim Mindanao.
And that's just one of the many, many "military efforts" carried out during Martial Law.
Load More Stories