20 Things Only Manila Drivers Would Know
BEEP! BEEEEEEP! BEEEEEEEP!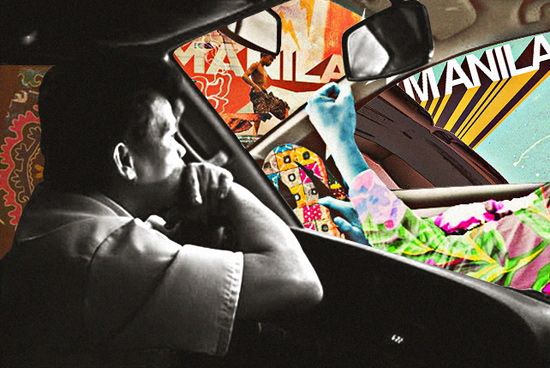 (SPOT.ph) They say that if you can drive in Manila, you can drive anywhere. That's not true. Hazard lights actually have a specific function in other countries, and we're pretty sure counterflowing is illegal elsewhere. Here, taking up one lane from oncoming traffic is a way to beat the traffic jam-by making it worse. Is the idea to hit bottom (and make things as worse as possible), so that there's nowhere to go but up?
ADVERTISEMENT - CONTINUE READING BELOW
What do you mean that doesn't make sense? Where are you from? This is Manila and this is how we drive!
Also read: 
Thoughts While in Manila Traffic: 10 Things You Want to Say to Someone on the Road
The 10 Drivers You Meet in Manila
20 Things Only NBSBs Would Know

1. You often wonder if people are aware of traffic rules, or just choose to ignore them. It's most likely the latter.
2. Signaling when changing lanes? Good luck!
3. C5 or EDSA: The Eternal Dilemma. (Everybody knows you get stuck in traffic anyway!)
4. THOSE MOTORCYCLES.
5. Pedestrians are ninjas. And they're not afraid of death. (To hell with "Bawal tumawid. NAKAMAMATAY.")
6. At the end of the traffic jam is a traffic enforcer...enforcing gridlock-causing traffic.
7. You have seen people chuck garbage out the window. Or open their door to spit on the ground. And a child peering into your car has made you jump out of your seat. Figuratively, of course.
ADVERTISEMENT - CONTINUE READING BELOW
8. Nobody actually knows the rules of the road in Makati. Even the traffic enforcers think they can bend it sometimes.
9. You measure distance by minutes, not kilometers. Actually, make that hours.
10. "Where the hell did that sign come from? Why does it have so much decorative foliage in front of it?"
11. The yellow light may as well be invisible.
12. The middle part of an intersection (you know, that yellow box) is apparently a waiting area.
13. HIGH BEAM. Right in your rear-view mirror.
14. The nicer you are, the more you're at a disadvantage.
15. We have yet to prove whether the frequency or intensity of the honk actually makes traffic flow better. But we will do it anyway.
16. The inner lane is the lane where PUVs can load and unload passengers. The lane next to that? Also a lane where PUVs can load and unload passengers. The lane next to that lane? Yep, same banana.
ADVERTISEMENT - CONTINUE READING BELOW
17. The unofficial speed limit on EDSA during rush hour, especially on payday Friday, is about five inches per hour.
18. Each drop of rain is about fifteen minutes of additional time spent stuck in your car.
19. U-turn slots usually mean vehicles making pseudo-left turns because, well, they need to get on that outer lane now.
20. You have damned a considerable number of people to the worst parts of hell.
Also read: 
Thoughts While in Manila Traffic: 10 Things You Want to Say to Someone on the Road
The 10 Drivers You Meet in Manila
20 Things Only NBSBs Would Know
Load More Stories