Sam Smith, Beck, Beyonce win big at 2015 Grammy Awards + more things you might have missed today
Kanye and Taylor Swift reunite at the Grammys, updates on the Mamasapano hearing, and more.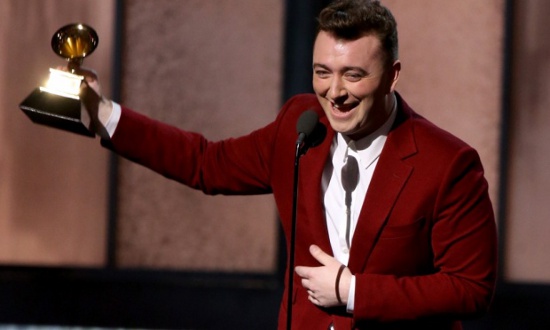 Photo via The Guardian
(SPOT.ph) Busy day, Spotters? We quickly recap 10 things you might have missed while you were off the radar.
1. Sam Smith, Beck win big at 2015 Grammy Awards
It was a huge night for British crooner Sam Smith who bagged Record of the Year, Song of the Year, Best New Artist, and Best Pop Vocal Album. Beck, meanwhile, won for Album of the Year and Best Rock Album. Pharrell was recognized for Best Pop Solo Performance and Best Urban Contemporary Album, while Beyonce and Jay-Z were awarded the Best R&B Performance and Best R&B Song.
ADVERTISEMENT - CONTINUE READING BELOW
2. Napeñas: Info says Marwan planned to bomb Pope Francis' convoy
Relieved Special Action Force (SAF) Director Getulio Napeñas said they received "unconfirmed information" that the Jemaah Islamiyah group, in coordination with Marwan, was planning to devise a bomb that would have been detonated during Pope Francis' visit on January 18. "These reports were not confirmed and neither admitted nor denied by the Philippine National Police, but the fact, however, remains that there exists this information," he said.
3. Purisima says he has "no role" in Mamasapano operation
At the Senate hearing on Monday, resigned Philippine National Police (PNP) Chief Alan Purisima repeatedly denied any involvement in the Mamasapano operation, saying, "I did not know that the SAF jumped off already." He explained that by the time Napeñas informed him that the troops had "jumped off," it was already morning. Which leads us to...
4. Napeñas says he directed the Mamasapano operation
ADVERTISEMENT - CONTINUE READING BELOW
Napeñas insisted during the Senate hearing that he was the one "handling and directing" the deadly operation that sought to neutralize wanted terrorists Zulkifli bin Hir alias Marwan and Basit Usman. According to Napeñas, he did not interpret the messages from then-suspended PNP Chief Purisima as orders, but rather "vital information through text messages as regards to the conduct of the operations [sic]."
Even if he took the blame for the mission, Napeñas also blamed the Armed Forces of the Philippines for failing to provide support, saying, "We were abandoned by the 6th Infantry Division by not providing the Mechanized Brigade during the operations despite due coordination with them. Napakasakit 'nun."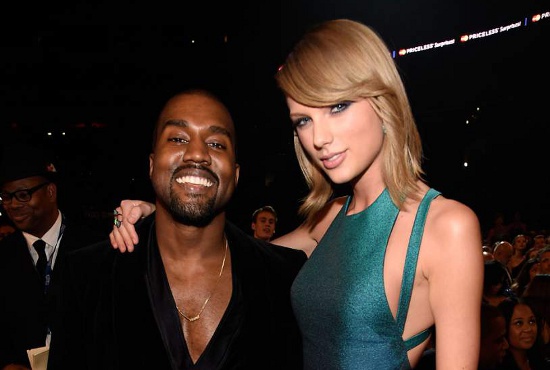 ADVERTISEMENT - CONTINUE READING BELOW
Photo via TIME
5. Kanye West and Taylor Swift Reunited at the Grammys
See those huge smiles? They've come a long way from that infamous acceptance speech incident at the MTV VMAs in 2009. Taylor Swift has since learned to shake things off, and Kanye West seems to find it funny enough to pretend to storm the stage at the Grammys while Beck was accepting his award for Album of the Year.
6. Lacson mulls 2016 election bid
After stepping down from his position as "rehabilitation czar," Ping Lacson says he is now considering running for national office in 2016. He said he will reveal his decision two months before the filing of candidacy for the 2016 elections in October, adding, "The passion to fight graft and corruption remains [...] If you will ask me if the passion to enforce discipline in the bureaucracy and the government, it is there [sic]."
He remained mum on the position he is considering, but clarified he is "not into local politics."
ADVERTISEMENT - CONTINUE READING BELOW
7. TV personalities in "rude" viral video apologize
TV personalities RR Enriquez and Jeck Maierhofer apologized on Sunday after a video of them mocking a sleeping UV Express passenger went viral on social media. The post, originally from Top Gear Philippines' Facebook page, showed the two attempting to wake up the passenger with their car horn. The two quickly apologized after the Internet slammed their behavior.
Both Enriquez and Maierhofer, who competed on the local version of "The Amazing Race" as a team, posted their apologies on Instagram.
8. Boyhood, The Theory of Everything, and more winners at the BAFTAs
Richard Linklater's Boyhood bagged the awards for Best Film, Best Director, and Best Supporting Actress during Sunday's British Academy of Film and Television Arts (BAFTA) awards. The Theory of Everything took home the award for Outstanding British Film, while its lead actor, Eddie Redmayne, won for the Leading Actor award. The award for Leading Actress went to Julianne Moore for her performance in Still Alice.
ADVERTISEMENT - CONTINUE READING BELOW
9. Love Bites: Heart-shaped Food in Manila for Valentine's Day
"Heart" seems to be the word of the month, and it's invading everything from apparel to watches and even food. In celebration of the love month, we found some restaurants that are sharing the giddy feeling through yummy, heart-shaped treats.
10. 20 Dating Deal Breakers in Manila
He's cute and funny, but he's a terrible driver. She's fun to be with, but you have to go all the way to Alabang to see her. We're listing 20 deal breakers that nip romance in the bud in Metro Manila, from the funny to the simple things that really matter.
Recommended Videos
Load More Stories