Watch Jamie Dornan read lines from the Fifty Shades of Grey trilogy...with accents + more things you might have missed today
The Binays are giving money away, Spider-Man is back, and more.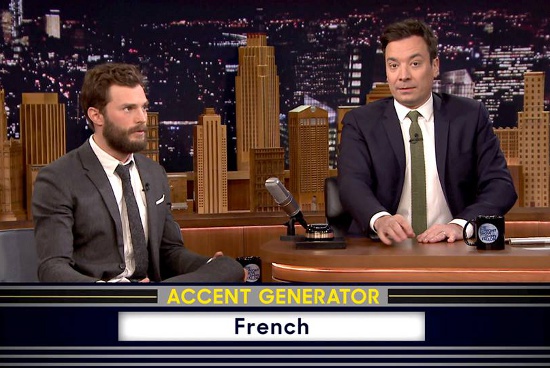 (SPOT.ph) Busy day, Spotters? We quickly recap 10 things you might have missed while you were off the radar.
1. Watch Jamie Dornan read lines from the Fifty Shades of Grey trilogy...with different accents
Fifty Shades actor Jamie Dornan stopped by The Tonight Show with Jimmy Fallon Tuesday, and joined in on a fun game called Fifty Shades of Accents. The two took turns reading, er, awkward lines from the trilogy in different accents from French to Russian, and even...cowboy? Think lines like "I found some baby oil. Let me rub it on your behind" and "I don't remember reading about nipple clamps in the Bible."
ADVERTISEMENT - CONTINUE READING BELOW
2. The Binay family gave P100k to each Mamasapano survivor
On Sunday, Vice President Jejomar Binay and his family invited the 15 wounded officers from the Philippine National Police Special Action Force (PNP-SAF) to lunch, where they extended P100,000 "from the Makati government" to each of them. "Having learned that those who survived may no longer be able to go back to active duty because of their injuries, we have decided to raise the amount to P100,000 [from P50,000]," said Binay. "We hope it can help cover the family's expenditures on their treatment and therapy."
A previous report also said that the Makati City government will be providing P100,000 to each of the families of the 44 fallen officers.
3. President Aquino broke chain of command, says Lacson
Former Senator Panfilo Lacson on Tuesday said that President Benigno Aquino III "broke the chain of command" when he spoke to relieved SAF commander Director Getulio Napeñas and suspended Philippine National Police (PNP) Chief Alan Purisima about the Mamasapano operation. "Nung nagkaroon ng meeting sa Malacañang noong January 9 at ang nandoon lang ay yung suspendidong PNP chief at wala si General Espina, may disrespect na yan ng command ng PNP," he said.
ADVERTISEMENT - CONTINUE READING BELOW
Lacson was referring to a January 9 meeting between the President and the two officials where they discussed the mission dubbed Oplan Exodus. "Hindi pwedeng sa isang platoon dalawa 'yung platoon leader. In this case, hindi pwedeng dalawa ang PNP chief," he added.
4. Iqbal says MILF is still a 'revolutionary organization'
Mohagher Iqbal, chairman of the Moro Islamic Liberation Front (MILF) Peace Panel and Bangsamoro Transition Authority, has stated that the MILF will remain a "revolutionary organization."
"While we may have signed a peace agreement with the government after 18 years of intermittent war and negotiations, that peace agreement has yet to be implemented. Until the peace agreement is fully implemented, we will remain to be a revolutionary organization," he said. The statement was given to Senator Grace Poe, explaining Iqbal's absence in Tuesday's Senate hearings.
5. Watch the Lord of the Rings explained in less than five minutes
ADVERTISEMENT - CONTINUE READING BELOW
Ever wanted to pick up the Lord of the Rings book but you found it too complicated? Don't despair. A YouTube channel has helpfully summarized the complicated mythology of the One Ring-including the secret to elven agelessness and dwarf wealth-in less than five minutes.
6. Some museums have banned selfie sticks from being used
Many have seen the value of selfie sticks, but some esteemed museums don't think so. The Museum of Modern Art, the Guggenheim, the Frick, Boston's Museum of Fine Arts, and Washington's Hirshhorn Museum and Sculpture Garden have all banned the use of selfie sticks within their premises. According to museum officials, it has been banned "for the safety of our visitors and the museum's works of art."
Museum-goers will have to settle for taking selfies the old-fashioned way-by extending their arm.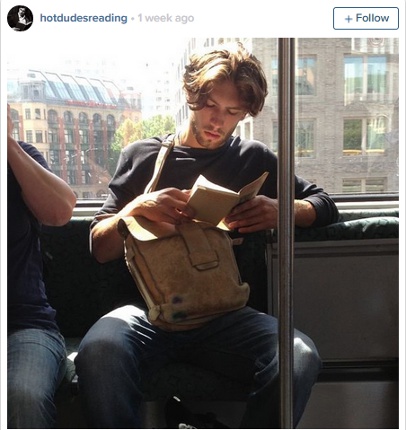 ADVERTISEMENT - CONTINUE READING BELOW
7. Want to give your Instagram feed a little eye cady? Follow @hotdudesreading
Like an elusive animal hidden in the jungle, this much-talked about Instagram account has found really attractive men, gasp, reading. In public. Is your inner bookworm rejoicing? Each photo caption either gushes about the photographed guy or imagines what could be going through his head. In less than a month (and as of this writing), the account has already earned over 26,000 followers.
8. Marvel studios will produce the next Spider-Man movie
Spider-Man has come home. Marvel Studios has struck a deal with Sony Pictures Entertainment that will allow it to incorporate Spider-Man into films from the Marvel Cinematic Universe. The character, however, will continue to appear in movies produced by Sony. According to reports, the new Spider-Man (who will n0 longer be Andrew Garfield) may likely debut in the Marvel-produced Captain America: Civil War then will return to Sony for its next movie installment in 2017.
ADVERTISEMENT - CONTINUE READING BELOW
9. 10 Things to Do in Manila if You're Single on V-Day
Just because you're single doesn't mean you'll miss out on the Valentine's Day fun. From concerts to art exhibits and film festivals, we rounded up 10 activities that prove you don't need a significant other to enjoy the most romantic day of the year.
10. 10 Awkward Prom Situations That You've Probably Banished From Memory
Long before award-winning videographers and renowned event stylists, there were...your, er, really awkward proms. We take you on a trip back in time to relive the most cringe-worthy school dance memories.
Recommended Videos
Load More Stories