One of the "Celebrate Love" ads along EDSA has been defaced, artists #painttheirhandsback
Art heals the world.
(SPOT.ph) On Thursday (February 12), images of Bench's "Love All Kinds of Love" campaign were shared eagerly by the lovely people of the Internet and approving digital thumbs ups were aplenty. As the wise John Mayer (admittedly not the best human in the world, but whatever) once sang: "You love who you love, who you love."
What a breath of fresh air-that's saying a lot, because the billboards overlook the Pasig River-to see Vince Uy, who is also creative director for Preview magazine, and boyfriend Nino Gaddi holding hands! Couple Ana Paredes and Carla Peña were in a loving embrace, but girls hug each other all the time...and maybe that's what saved them from being defaced. Jojo Liamson, Bench Advertising Manager, said, "The Ad Board did not allow us to show hands. They felt it was too gay."
Update as of February 13, 5:15 p.m.:
Vince Uy, one of the men whose hands were "hidden" under black paint, had this to say:
"Personally, I feel that it's unfortunate that our hands had to be covered. We felt that the positive reception to the campaign shows that Filipinos are more open[-]minded and progressive than we're given credit for. On the brightside (sic), we are still happy and thankful because, holding hands or not, Bench was still given the opportunity to spread the message of acceptance, tolerance[,] and equality of any kind of love-perhaps slowly, but definitely surely."
Midday Friday, comic book artist Rob Cham posted this on his Facebook page:
ADVERTISEMENT - CONTINUE READING BELOW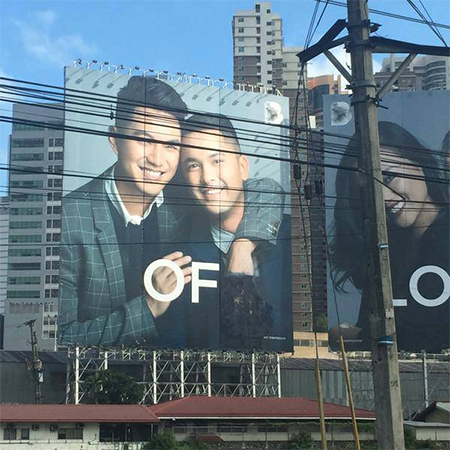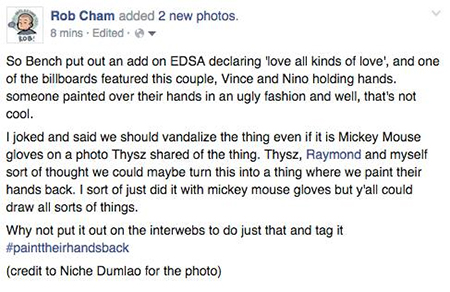 Artists immediately answered the call to action: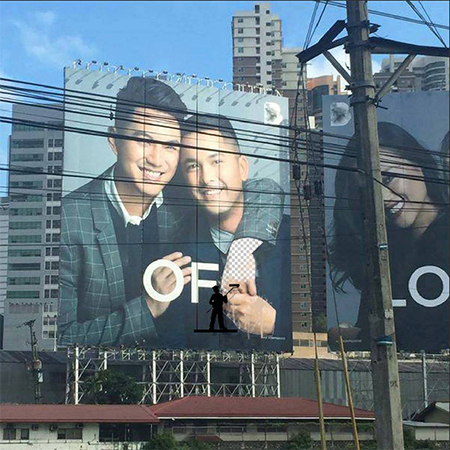 ADVERTISEMENT - CONTINUE READING BELOW
Dan Fajardo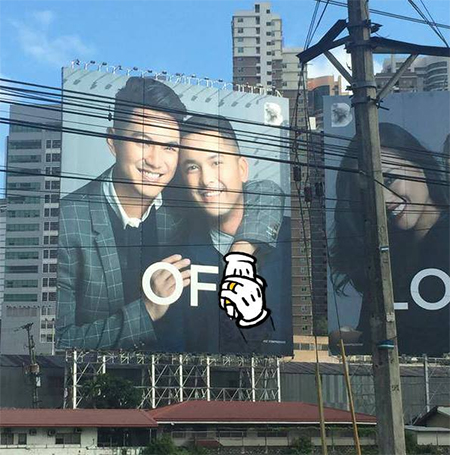 Rob Cham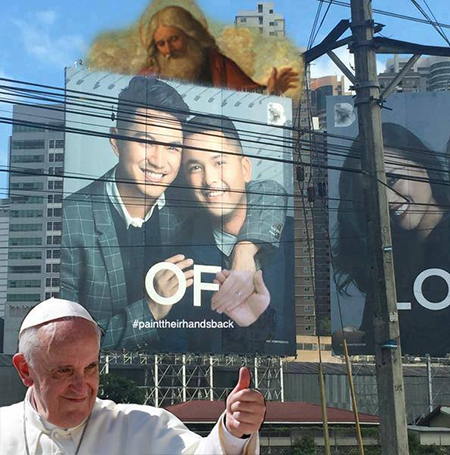 Owel Alvero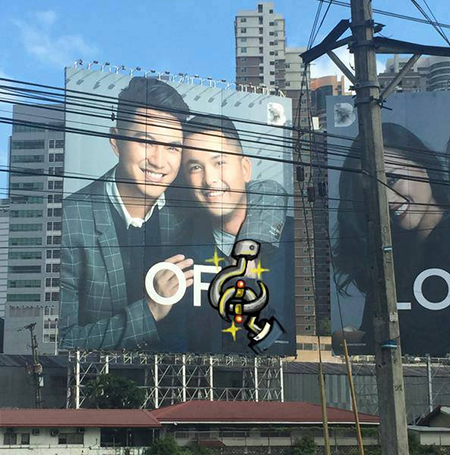 ADVERTISEMENT - CONTINUE READING BELOW
Josel Nicolas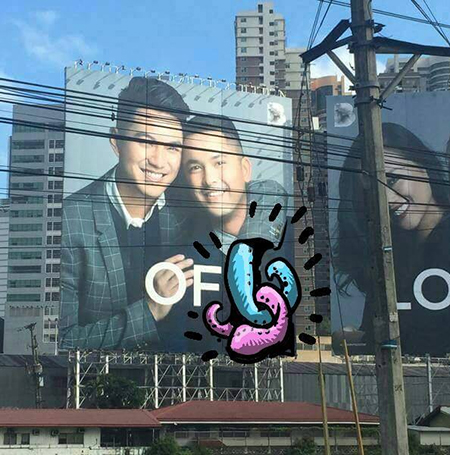 Nelz Yumul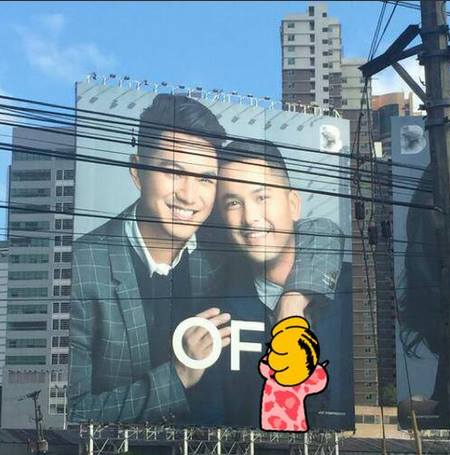 BP Valenzuela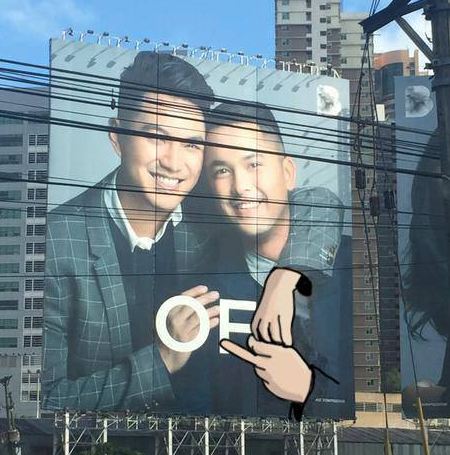 ADVERTISEMENT - CONTINUE READING BELOW
Marielle Nones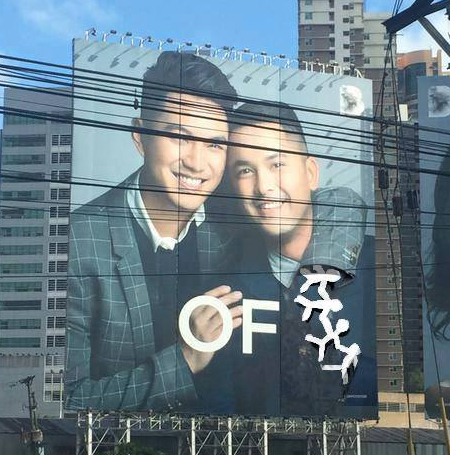 Dan Matutina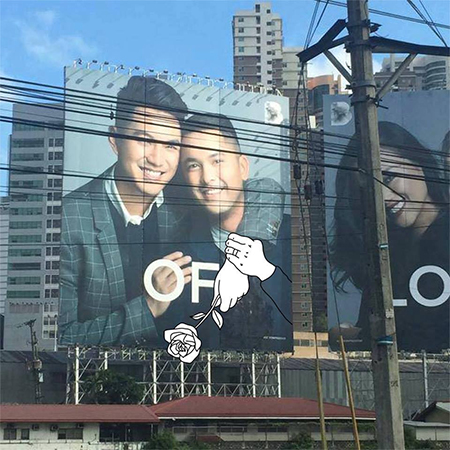 Paolo Geronimo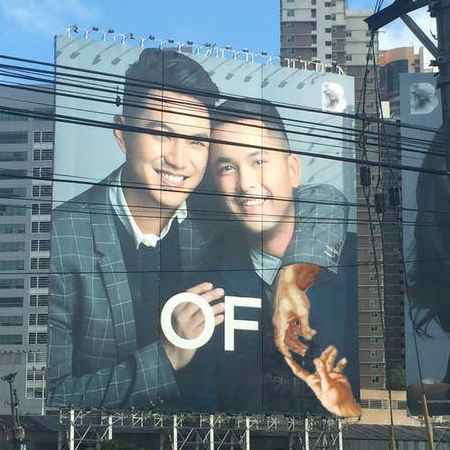 ADVERTISEMENT - CONTINUE READING BELOW
Ginny Palma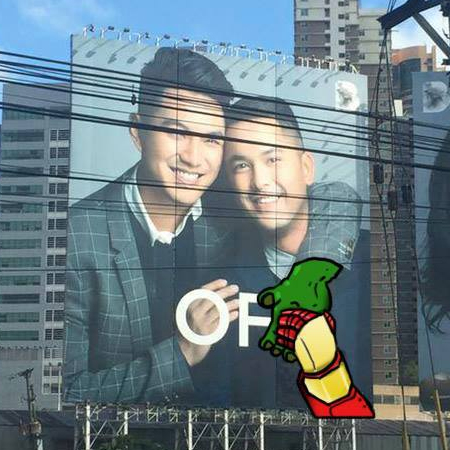 Rasel Reyes
Update as of February 13, 4:30 p.m.:
The billboard was "manually edited," according to a report by StyleBible.ph, due to concerns raised by the Ad Standards Council.
Load More Stories