Neil Perez is crowned Mister International + more things you might have missed today
Pay for App Store purchases with load, read a message from Heart's father to her on her wedding day, and more.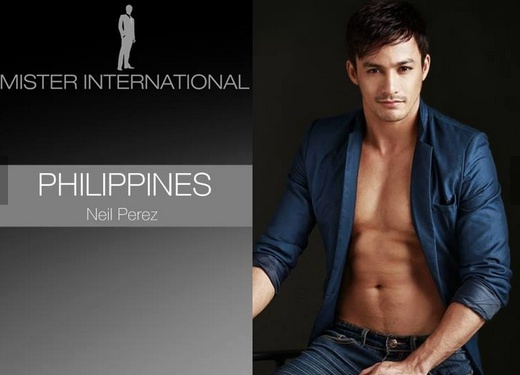 Photo via The Philippine Star
(SPOT.ph) Busy day, Spotters? We quickly recap 10 things you might have missed while you were off the radar.

1. Neil Perez is crowned Mister International
Real-life policeman PO2 Mariano Flormata, also known as Neil Perez, was crowned Mister International on Saturday (February 14). He dedicated his win to the country and the 44 slain Special Action Force (SAF) officers. According to reports, Flormata's former boss at the Aviation Security Group recommended that the former be reassigned to the Police Community Relations Group, tasked to implement the Philippine National Police's (PNP) programs for public safety and law enforcement.
ADVERTISEMENT - CONTINUE READING BELOW
2. Official says SAF grenades were "defective" and "did not explode"
According to Superintendent Raymund Train, the intelligence officer of PNP-SAF, the officers who clashed with Muslim rebels in Mamasapano did not run out of ammunition as previous reports said. "...I instructed my men to have fire discipline or shoot only when you see the enemy. However, many of our M203 ammunition were duds," he said in a sworn statement. Train added that the Armed Forces of the Philippines (AFP) "did not react immediately even after we requested for indirect fire support."
The AFP, meanwhile, has claimed that they were "given little information on the Mamasapano operation."
3. Government on guard against retaliation by Marwan's allies
Security forces are keeping an eye out against security threats, including possible retaliation by allies of Zulkifli bin Hir or Marwan, who was killed in the January 25 Mamasapano operation. Authorities are currently hunting down the reportedly wounded Usman, and are also looking at reported coup plots against the government.
ADVERTISEMENT - CONTINUE READING BELOW
The Palace previously said the AFP is "ready to thwart any attempt to topple the Aquino administration."
4. Senate may disclose discussions in executive session with PNP officials
According to Senator Sonny Angara, the Senate may reveal to the public the discussions with PNP officials if they feel the information "need not be kept." The Senate is expected to have another executive session today, most likely on the meeting between President Benigno Aquino III and several officials of the PNP (including resigned PNP Chief Alan Purisima) on January 9.
5. Smart subscribers can now pay for App Store purchases with load
Smart has unveiled a new service that allows their subscribers to pay for their apps on their Apple devices via prepaid load or charged on top of their monthly postpaid bills. The service, called "Pay-with-Mobile," requires users to register and they will then be provided with a number that will be used for their transactions. The service starts February 18.
ADVERTISEMENT - CONTINUE READING BELOW
6. LTFRB unveils pink jeepney for women, seniors, PWDs
The Land Transportation Franchising and Regulatory Board (LTFRB) on Saturday unveiled pink jeepneys that will transport women, children, senior citizens, and persons with disabilities (PWDs) in the Guadalupe-Pateros area. Commuters can ride the new jeepneys from 6 a.m. to 9 a.m. and 4 p.m. to 7 p.m.
"'Yong programa natin ay para mabigyan natin ng prayoridad yung mga sektor na sa tingin natin ay mas kailangan nila ng respeto," explained LTFRB board member Ariel Inton.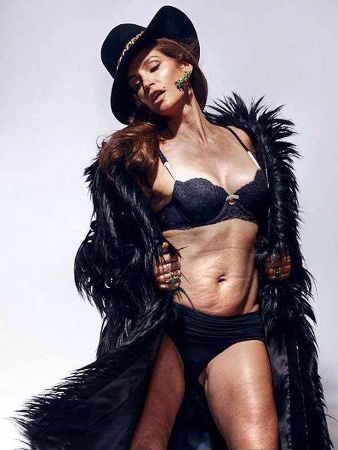 ADVERTISEMENT - CONTINUE READING BELOW
Photo via Twitter
7. An unretouched photo of model Cindy Crawford surfaces online
An unretouched photo of 48-year-old supermodel Cindy Crawford has leaked, sparking talks on the use of Photoshop to retouch women's bodies. The photo came from a 2013 cover story from Marie Claire magazine and its writers have called the leak "an enlightenment" and "seeing her like this only makes us love her more." Crawford has yet to make a public statement on the photo.
8. Heart Evangelista's father sends a letter on her wedding day
Actress Heart Evangelista may have walked down the aisle alone, but her father sent a letter that was read during the wedding reception on Sunday evening. Part of the letter reads, "Alam mo anak, gustong gusto kitang ihatid sa altar. Sino ba naman ang ama na ayaw makita ang kanyang anak sa pinaka-importanteng araw ng buhay niya? But a lot of things has happened that hinder us from going."
ADVERTISEMENT - CONTINUE READING BELOW
He continued, "This is my promise: when the day comes that I see both of you truly happy, when I see Chiz loving you the way you deserve to be loved, I will come knocking on your door."
9. 10 Ridiculous Pinoy X-Rated Movie Titles
As if the "bold movies" genre didn't need any more reason to draw viewers in, filmmakers also opted to come up with the most, er, creative titles. We rounded up 10 suggestive titles that made us laugh and go, "WTF."
10. 20 Things Only Manila Drivers Would Know
From the uninformed use of hazard lights to the unofficial speed limit of EDSA during rush hour (five inches per hour), we've rounded up 20 things that only drivers in Manila would know. Very, very well.
Recommended Videos
Load More Stories