Why the Fifty Shades of Grey you saw was blurred + more things you might have missed today
More MRT glitches, Internet providers will now advertise "average" speed, and more.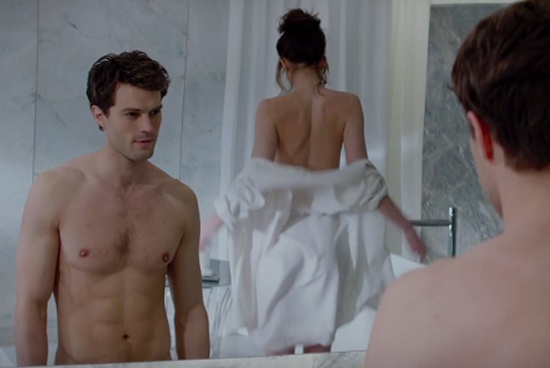 (SPOT.ph) Busy day, Spotters? We quickly recap 10 things you might have missed while you were off the radar.
1. Why the Fifty Shades of Grey you saw was blurred
If you've seen Fifty Shades in theaters and were left wondering why it was pretty much blurred, there's an explanation. According Movie and Television Review and Classification Board (MTRCB) Chair Eugenio "Toto" Villareal, the R-18 film was approved "with no cuts" but the producer and distributor (Columbia Pictures) "introduced some self-regulation measures prior to review." These measures include a 10-second notice flashed onscreen before each showing to inform the public of its classification, adult content, and noticeable blurs.
ADVERTISEMENT - CONTINUE READING BELOW
2. Grace Poe: Napeñas "ties up some loose ends" in closed-door inquiry
According to Senator Grace Poe, Monday's closed-door executive session with relieved PNP Special Action Force Chief Director Getulio Napeñas was "productive." She explained that the senators were able to ask Napeñas many things including the details of the Oplan Exodus. She, however, declined to give further details, saying, "Basta lahat ng kaganapan bago nangyari ang Oplan Exodus, hanggang sa nangyari at hanggang sa ngayon ay itinanong natin."
Poe also said the senators would assess which information from the executive session will be made public.
3. PNP official sees nothing wrong in US giving help
An unnamed Philippine National Police official privy to the Mamasapano operation said that US assistance in the pursuit of international terrorists "is nothing new" and that "crime prevention is everybody's responsibility." According to earlier reports, sources say the operation was directed by an American named Allan Konz and that at least eight other Americans were monitoring it from the SAF command post in Shariff Aguak.
ADVERTISEMENT - CONTINUE READING BELOW
The US Embassy, however, has denied their involvement, saying, "This operation was planned and executed by Philippine authorities. We refer you to them for details of the operation."
4. Two brake-related glitches hound MRT
Two brake-related incidents in the Metro Rail Transit (MRT) were recorded this Tuesday morning. The first incident occurred at 9 a.m. at the Santolan station, when the train suddenly stopped. The second incident occurred at 10 a.m. at the Magallanes station, where passengers were asked to get off the train. MRT operations resumed to normal past 11 a.m.
5. DOJ urges telcos to adopt kill switch technology
The Department of Justice (DOJ) has called on telecommunications companies to adopt a "kill-switch" feature intended to protect subscribers. A kill-switch is a software lock that can be activated remotely once a phone is reported stolen, enabling users to wipe the data and shut the phone down.
6. Internet providers to advertise "average" Internet speed instead of its maximum
ADVERTISEMENT - CONTINUE READING BELOW
Internet service providers (ISP) have agreed to change their ads to show the average speed of their Internet connection, a National Telecommunications Commission (NTC) officer said on Tuesday. The official said specifying the average speed in each area will inform consumers what to expect from their Internet, since users can only make use of the maximum Internet speed often advertised by companies during off-peak hours.
7. George R.R. Martin says HBO may kill off book characters
Are you a stickler for the source material when it comes to adaptations? Here's some bad news. Game of Thrones author George R.R. Martin has warned fans that the HBO show may kill off characters who survive in the books, saying, "Everybody better be on their toes, [the show creators] are even bloodier than I am."
The hit series returns with its fifth season on April 12, and Martin is currently working on The Winds Of Winter, and will then finish the series with a novel entitled The Dream of Spring.
ADVERTISEMENT - CONTINUE READING BELOW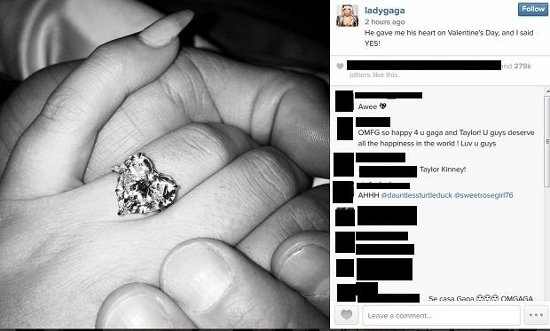 8. Lady Gaga and actor Taylor Kinney are engaged
Singer Lady Gaga and Chicago Fire actor Taylor Kinney are now engaged after five years of dating. The pop star shared the news on her Instagram account, where she posted a photo of a ring and wrote: "He gave me his heart on Valentine's Day, and I said YES!" The couple met in 2011 on the set of Gaga's music video for "You and I."
ADVERTISEMENT - CONTINUE READING BELOW
9. 10 Must-try Beauty Products for Your Spa Day at Home
Want to de-stress and unwind, but low on dough or time? We've rounded up 10 amazing beauty products, perfect for a little DIY session at home. With the right tools, you can be on your way to relaxation and pampering in no time.
10. 10 Mind-boggling Things Our Lolas Used to Say
Do you remember lola telling you that dropping the spoon would mean a pretty girl will pay you a visit? Or when she said that swallowing seeds would result to a tree growing inside your belly? Here are 10 of the most mind-boggling stories our lolas used to say.
Load More Stories