The 10 Stages of an Are-We-or-Aren't-We Relationship
We chronicle this confusing arrangement in GIFs.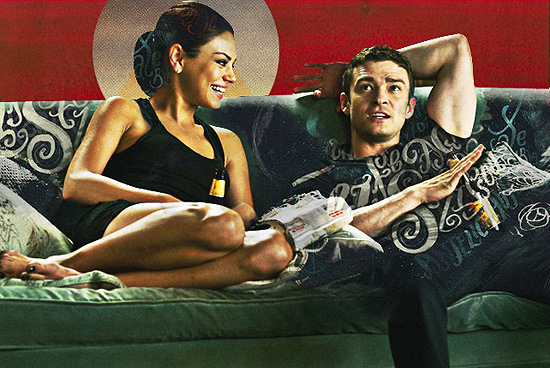 (SPOT.ph) Remember that bit in Fifty Shades of Grey (yeah we read it for...research purposes), when Anastasia Steele agrees to go along with Christian Grey's BDSM tendencies for the heck of it? What does she say in the end? "I still want more"? The hanging question that hangs over every quasi-relationship.
And because living in Metro Manila gives you lots of time to think (e.g. while sitting in horrible traffic or smushed inside the MRT), you're bound to get your mind in knots over every confusing attachment. Heck, even celebrities get some thrill out of these blurred lines ("Ay, Tito Boy, hindi pa kami. We're just friends.") Whether you call it a fling, MU, HOHOL, or nothing at all, many of us have gone through stages of keeping it casual...then taking the next big step. Do not fret. We've organized your every thought and worry with the help of 10 entertaining GIFs.
ADVERTISEMENT - CONTINUE READING BELOW
Stage 1: Let's keep it casual, okay?
Also known as: Extreme nonchalance
Usually occurs during: First to third month
This is an entirely casual thing. You text. No reply? No problem. You're happy reading a book or sipping coffee at Toby's, with your laptop as a reliable companion. The only commitment here is your agreement to not commit. Things are bright and happy.
Stage 2: We can still see other people, right?
Also known as: The Declaration of Independence
Usually occurs during: Fourth month
You can do anything you want: plan a trip to Boracay, text interesting guy/girl you met at a friend's party, not reply to that message asking if Kingsman is worth watching a second time, or even add a few more pounds. You are your only boss-yet you have a fallback plan should one Saturday night suddenly free up.
Stage 3: Why is there no text today? Is my phone working? Is there lag?
ADVERTISEMENT - CONTINUE READING BELOW
Also known as: Slightly affected but still nonchalant
Usually occurs during: Fifth month
They don't reply? Strange. Cancels dinner on Friday? You're getting a little nervous. Fine, someone can really be that busy. This is an interesting development, but you don't really care, because you have a whole first season of House of Cards to catch up on. You keep sneaking glances at your phone, though. Okay, silent mode.
ADVERTISEMENT - CONTINUE READING BELOW
Stage 4: Why aren't we together when... Nope! Not going there.
Also known as: The Perks of Having a Sort-of Someone
Usually occurs during: Sixth month
You need a date for a reunion? Okay. You need someone to snuggle with at night? You got it. You need to show your parents that you're not some anti-social creature doomed to be alone forever? Maybe not. That's a little too much at this point. Still, you recognize the fun that goes with having someone around, who gets your random text message quips and responds with equally amusing banter. It might even be reminding you that you want to starting dating for real again.
Stage 5: Who is s/he??? (But I don't really care.)
Also known as: Veiled jealousy
Usually occurs during: Seventh month
They're not available for dinner because they have-gasp!-another date. They're busy with "stuff." Your stalking skills level up. You check Facebook every other minute, wondering, waiting, and kind of over-analyzing. What is "stuff" and why is it a word? Yet, you console yourself by perpetual reminders that this is all just a long-term, non-committal fling.
ADVERTISEMENT - CONTINUE READING BELOW
Stage 6: Does my hair look okay?
Also known as: Hey, this might turn out to be something...
Usually occurs during: Eighth month
The afternoon snack that used to be nothing but a way to pass the time is actually something you're looking forward to now. You mind your appearance more, you remember to pack breath mints, you spritz on cologne before running out to meet up. Uh-oh.
ADVERTISEMENT - CONTINUE READING BELOW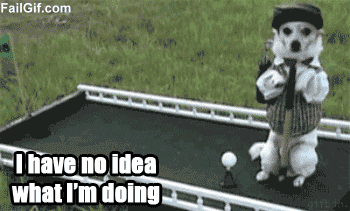 Stage 7: So, what do we tell our family and friends?
Also known as: Confusion!!!
Usually occurs during: Ninth month
Weekends together have become a habit. You have him on speed dial, and she Vibers when she's going on an errand. You know each other's mannerisms, you can even finish each other's sentences. Most people think you're a couple-except that it's not Facebook official. You kind of think that way, too. But...what are you, exactly?
ADVERTISEMENT - CONTINUE READING BELOW
Stage 8: I'm in love! Are you in love, too?
Also known as: Kill me now
Usually occurs during: Tenth month
You're in too deep. What did you expect when you weren't supposed to expect anything? You made the move, yet your supposedly special someone is kind of mulling things over. Green light or red light? Did you totally just blow everything? Suddenly, self-help relationship books seem pretty helpful. Or magazine quizzes titled, "Are they really into you?"
Stage 9: You don't care? I don't care either!
Also known as: FU! I'm going where people appreciate me!
Usually occurs during: Eleventh month
While you sit there looking for answers, you're back to nonchlance-or so you tell yourself. In the mirror you're all, "I deserve more. So screw you, I'm going to find someone who's willing to give me that." You stare at your phone's contact list for 30 minutes and then hit "delete" (even if you know you've sort of memorized that particular number anyway).
ADVERTISEMENT - CONTINUE READING BELOW
Stage 10: Now what?
Also known as: The big decision
Usually occurs during: Twelfth month
You're still waiting. Are you going with this charade? Are you leaving? Will you be together? It's that plateau before a big leap, either forward or backward. The decision is a difficult one, but at least you can breathe a sigh of relief. There's light at the end of the tunnel of love (or whatever you call it). Either way, we say: food will never break your heart.
ADVERTISEMENT - CONTINUE READING BELOW
CONTINUE READING BELOW
Recommended Videos
Share this story with your friends!
---
Help us make Spot.ph better!
Take the short survey
Load More Stories