10 Tweets That Trended Today: The Twitterati on Wanderland 2015, Mary Jane Veloso + more
Plus, who's the latest casualty at Grey's Anatomy?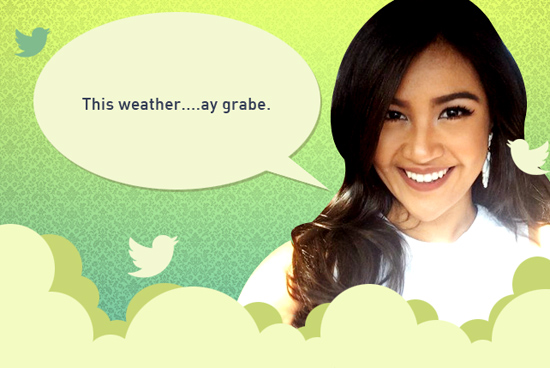 (SPOT.ph) Those itching to do something fun this weekend (and with music on their minds) probably already have Wanderland on their radar. The likes of Kid Cudi, Youngblood Hawke, The Jungle Giants, and other performers are expected to get everyone in the mood for summer. Meanwhile, Mary Jane Veloso, an OFW in Indonesia who has been convicted of drug smuggling, is still facing the death penalty despite efforts by the government and migrant groups to get her a pardon.
ADVERTISEMENT - CONTINUE READING BELOW
CONTINUE READING BELOW
Recommended Videos
Did we miss a tweet from your favorite local celeb or personality? Share your thoughts on our comments section below or follow @Spotdotph on Twitter to let us know what you think!
Art by Warren Espejo
— Champ Lui Pio (@champluipio) April 24, 2015
Champ Lui Pio, musician
— kate torralba (@katetorralba) April 24, 2015
Kate Torralba, musician
— JP Soriano (@jpsoriano) April 24, 2015
JP Soriano, journalist
— Renato Reyes, Jr. (@natoreyes) April 24, 2015
Renato Reyes Jr., activist
— Gabriel Valenciano (@gabvalenciano) April 24, 2015
Gab Valenciano, celebrity
— Maxene Magalona (@maxenemagalona) April 24, 2015
Maxene Magalona, celebrity
— Julian Trono (@iamJulianT) April 24, 2015
Julian Trono, celebrity
— Miles Ocampo (@milesocampo) April 24, 2015
Miles Ocampo, celebrity
— Wyn Marquez (@wynmarquez) April 24, 2015
Wyn Marquez, celebrity
— LYN CHING 莊綿綿 (@Lynching7) April 24, 2015
Lyn Ching, TV host
Load More Stories