10 Tweets That Trended Today: The Twitterati on Mondays, Lebron James + others
Plus, breaking news, it's still hot!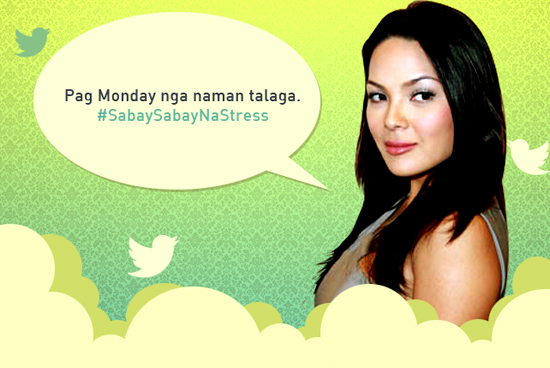 (SPOT.ph) It's the start of another week and the Monday blues continue to infect people. On top of start-of-the-week slump, we also have to deal with the insane heatwave that makes doing anything nearly impossible. Is that also the reason for strange cravings for pancit? Oh well, at least the NBA's here to distract us all!
ADVERTISEMENT - CONTINUE READING BELOW
Did we miss a tweet from your favorite local celeb or personality? Share your thoughts on our comments section below or follow @Spotdotph on Twitter to let us know what you think!
Art by Warren Espejo
— DelamarRX931 (@DelamarArias) May 25, 2015
Delamar Arias, radio DJ
— KC Concepcion (@kc_concepcion) May 25, 2015
KC Conception, celebrity
— RA Rivera (@rarivera9) May 25, 2015
RA Rivera, director
— Jojo Pasion Malig (@JojoMalig) May 25, 2015
Jojo Pasion Malig, journalist
— Roices Naguit (@RoicesNaguit) May 25, 2015
Roices Naguit, journalist
— JV Ejercito (@jvejercito) May 25, 2015
Senator JV Ejercito, politician
— raymund marasigan (@raymsmercygun) May 25, 2015
Raymund Marasigan, musician
— Cj de Silva-Ong (@cjdesilva) May 25, 2015
Cj de Silva-Ong, artist
— Tim Yap (@officialTIMYAP) May 25, 2015
Tim Yap, TV host
— Kimpoy Feliciano (@kimpoyfeliciano) May 25, 2015
Kimpoy Feliciano, YouTube star
Recommended Videos
Load More Stories