Cebu Pacific Is Letting Netizens Suggest New Flight Destinations in the Philippines
EveryJuan's opinion counts in the #CEBFlyMeTo campaign.
SPONSORED BY CEBU PACIFIC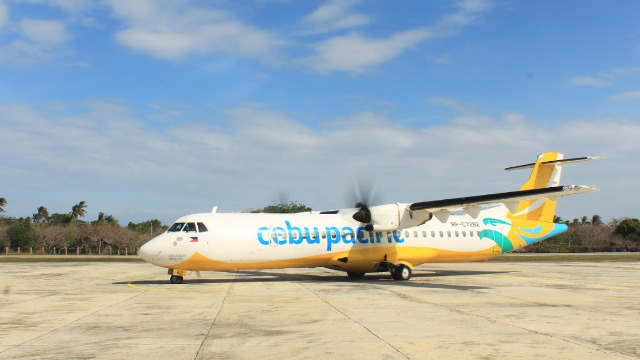 (SPOT.ph) In the past few weeks, netizens have been using the #CEBFlyMeTo hashtag to ask Cebu Pacific to mount flights to destinations with limited commercial air service.
The campaign, which crowdsources travel demand, is a first for any local carrier. Before any route is launched, though, CEB takes into account airport readiness (such as meeting runway specifications), safety and security processes, and passenger facilities and operations, among others.
"CEB takes to heart its commitment to nation building and improving the lives of the communities it serves. We want to continue connecting the Philippine islands and offering the lowest fares to stimulate travel and commerce. With this campaign, we would like to involve our stakeholders in the selection process and actively engage with them as we choose our next destination. This is taking collaboration to the next level. We saw the CEB Low Fare Effect in Masbate and Siargao, now we want to ask people where they want us to fly next." said Candice Iyog, Vice President for Marketing and Distribution at Cebu Pacific.
Cebu Pacific is no stranger to mounting flights to destinations where little to no commercial routes existed. It is the lone carrier that flies to and from Ormoc, Tablas, and Virac, among others, enabling more Filipinos to visit off-the-beaten-path places in the country.
Recently, Masbateños were able to rally online and push Masbate to become the latest addition to Cebu Pacific's flight stops. Through the new Manila-Masbate route, opportunities for business and tourism growth have been opened for Masbateños. The successful launch of daily flights has prompted CEB to strengthen its efforts in encouraging 'everyJuan' to come together for their province and help their local government units make way for Cebu Pacific.
The #CEBFlyMeTo campaign aims to promote a sense of township among locals. It motivates them to create buzz for their hometowns and to engage their local governments to raise awareness, increase business opportunities, increase tourism, and improve accessibility to their province.
With the campaign, the airline also expects to add more routes to allow Filipinos to see more of what the Philippines has to offer.
Watch how people rallied for a route to Masbate here:
Stay tuned for the announcement of where CEB will fly next!
This article is sponsored by Cebu Pacific.