FROM OUR PARTNERS AT MICROSOFT: Live Lighter, Smarter, Faster
Reimagine yourself with the modern PC.
Today's modern professionals are more dynamic with their workflow. They adapt more easily to varied tasks and deliver even when they're mobile. Their lifestyles demand tech that not only fits, but also raises their efficiency.
Enter the Modern PC—thinner, lighter, faster, and able to perform even the most demanding tasks. From form to function and all the innovations in between, Modern PCs are packed with the power to meet the dynamic needs of today's tech-savvy users.
Reimagine the way you work.
The advent of technology has radically changed the way people work. Gone are the days when professionals were limited to working on their computers in the office. The varied demands of real-life call for flexibility—the flexibility to work when you need to, not when your computer says you can.
Today's Modern PCs are thinner, lighter, and even more portable; well suited for tomorrow's surprise meeting in a café, at the airport or even at the beach. Revamped batteries capable of running all day means you can keep working and not have to worry about looking for a power source.
Creative professionals can also take advantage of the versatility of today's Modern PC. You can use it in different ways depending on your needs, from a conventional laptop to tablet. Touchscreen operation, which allows you to interact without restriction, makes desktop software like Photoshop, Illustrator or InDesign more intuitive and easier to use so you can take your creativity to the next level.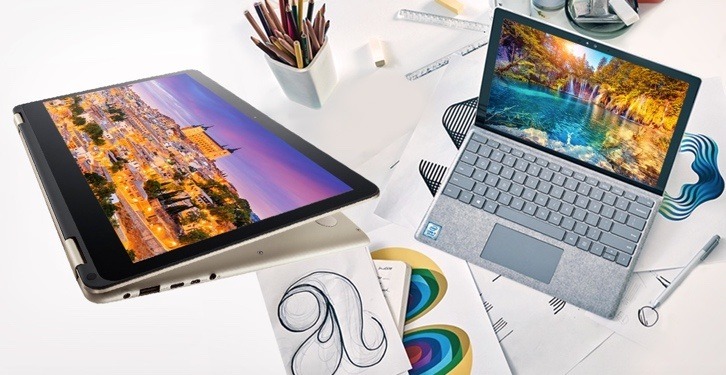 Reimagine the way you play.
What's life without entertainment? It has become more common to use devices not just for work, but for play as well. With Modern PCs, users can enjoy the best of everything as they straddle the line between productivity and entertainment.
Imagine streaming high-resolution media and incredible audio, while enjoying a host of other apps at the same time. With vivid displays, powerful processors, and lightning-quick loading speeds, you can enjoy the content you love without delay or distraction.
The Modern PC is a very capable machine, allowing users to maximize its functions, from gaming to surfing the net. Immerse yourself in high frame rate gaming, or surf, shop, and connect across multiple tabs and programs with ease.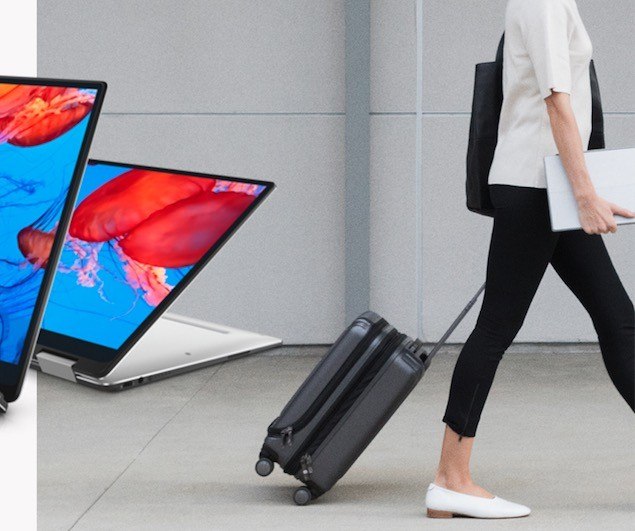 Reimagine the way you move.
Modern professionals are a nomadic and mobile bunch. Just go into any coffee shop and see how many people are working on their laptops. Today's modern lifestyle demands mobility without sacrificing power and capability.
With thinner and lighter Modern PCs, you can do whatever you need to do, wherever. They're designed to fit seamlessly into your lifestyle, whether you're an entrepreneur, freelance designer, or an office-based professional. It enables you to realize your potential, day in and day out. With extremely long battery life, you can work or play all day and leave the charger behind.
Be more productive and more mobile than ever before.
Learn more about Modern PCs at www.reimagineyourself.co/en-ph.
This article is sponsored by Microsoft.