FROM OUR PARTNERS AT TASKUS PH: Discover Why Millennials Are Lining up to Work at This Ridiculously Amazing Office
The TaskUs Pampanga office is too cool for words.
TaskUs' new headquarters at Two West Aeropark, Clark Global City is a sight to behold. House Teamwork occupies two—soon to be three—prime floors of a LEEDS-certified building; an environmentally conscious and sustainable structure that's one of only two approved buildings in the Philippines.
With operations round the clock, this particular TaskUs office employs close to 2,000 people that serve international clients such as Deliveroo, and Hootsuite. As soon as you step inside the office of this customer experience company, you'll be delighted by its pleasant atmosphere and colorful work area, aptly described by Operations Director Jules Batac as "a modern kaleidoscope."
"When you come here, you can immediately feel how TaskUs welcomes people. Everybody's happy," Batac shares.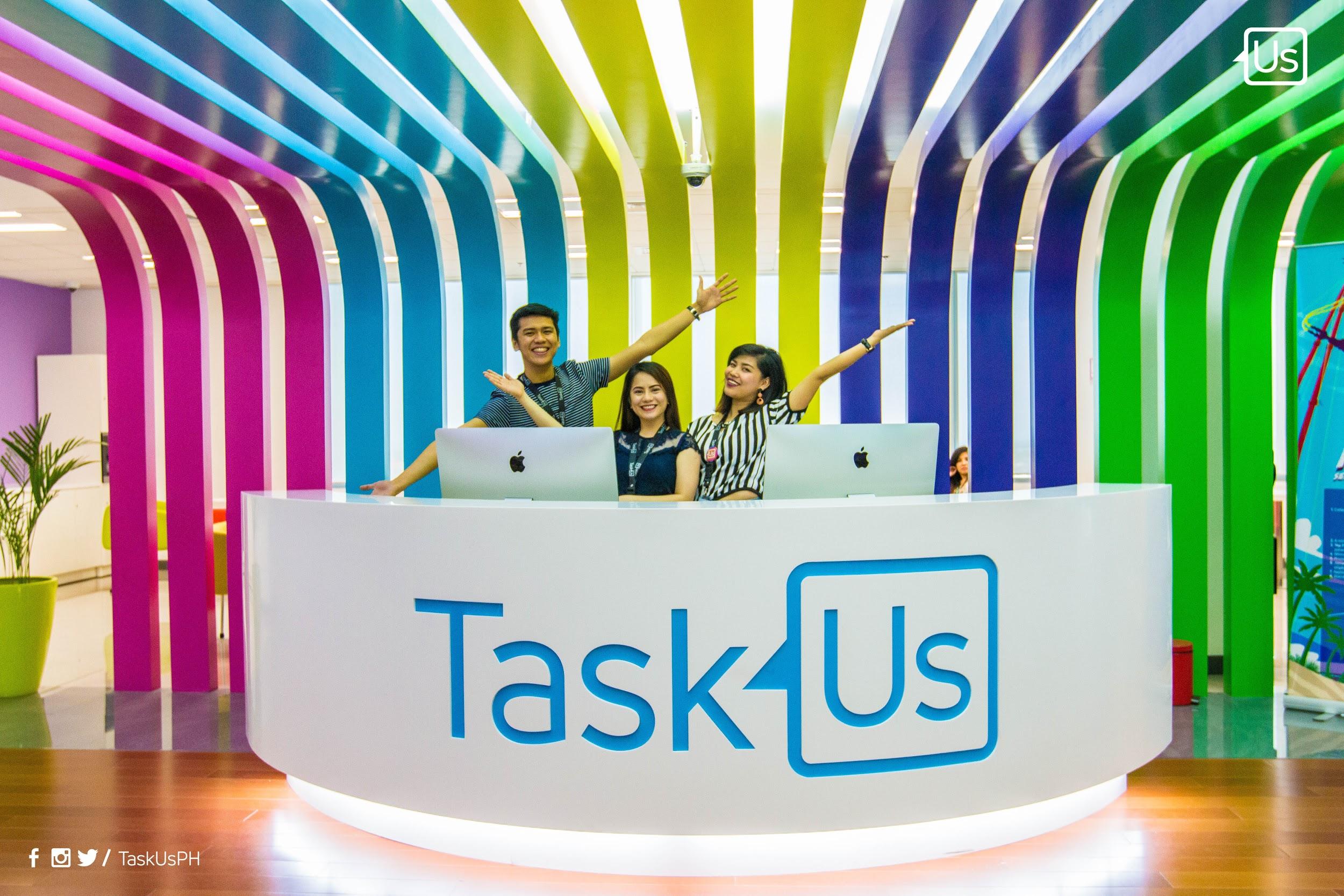 Chico Inong, Vice President of Operations for TaskUs Pampanga, shares why they moved into this new office in September 2017.
"We're in a building that matches our culture. Our culture is always 'employees first'—people we call our teammates. We believe having great facilities is one of the ways to bring out the best in them."
Inong adds, "We spend more time in the office than at home, so we want to make it a great experience for everyone—from the chairs they sit on to what they see around them. Science and research have proven that if you have plants, it makes employees more productive. If you have the view of the mountains or greenery, those help, too!"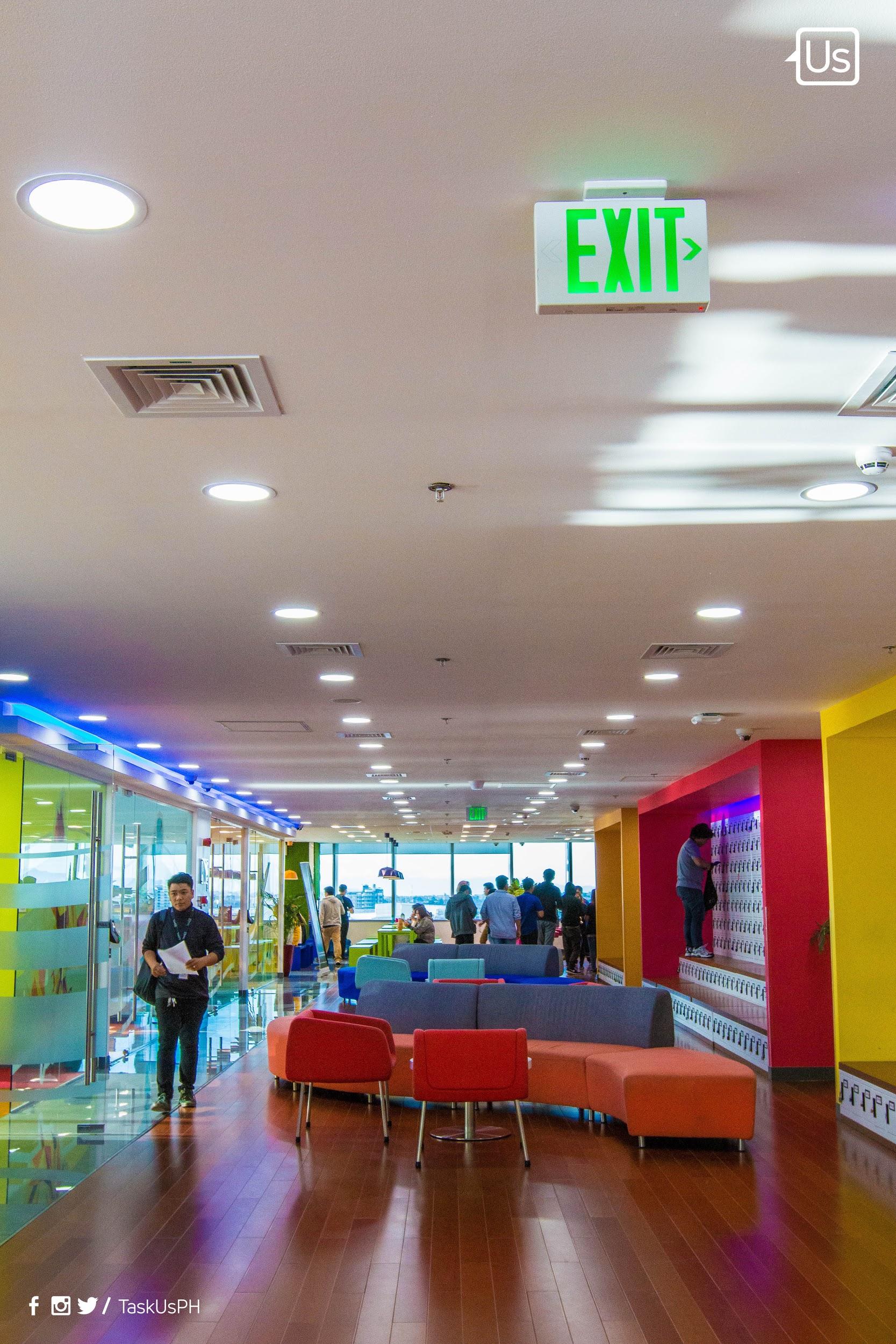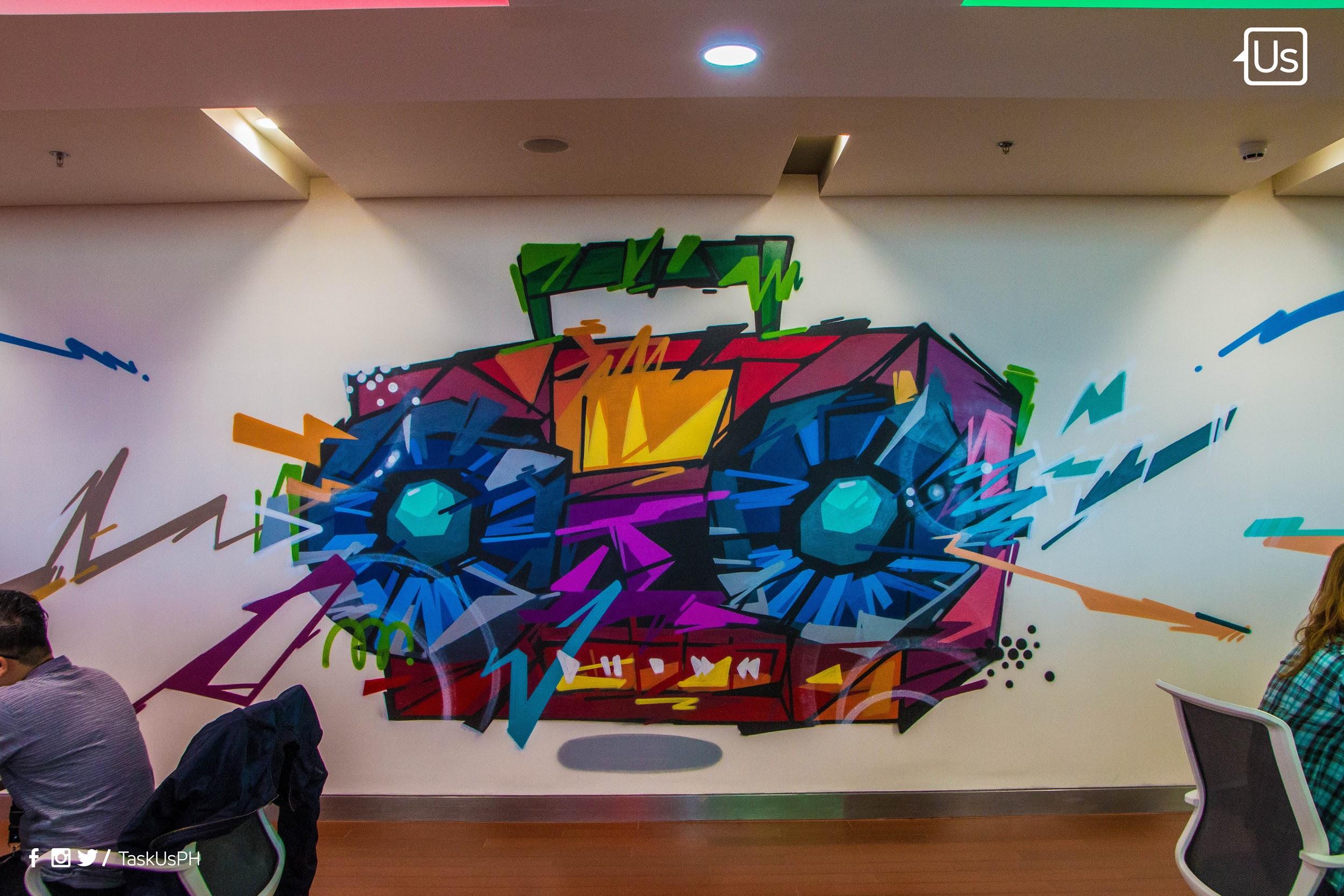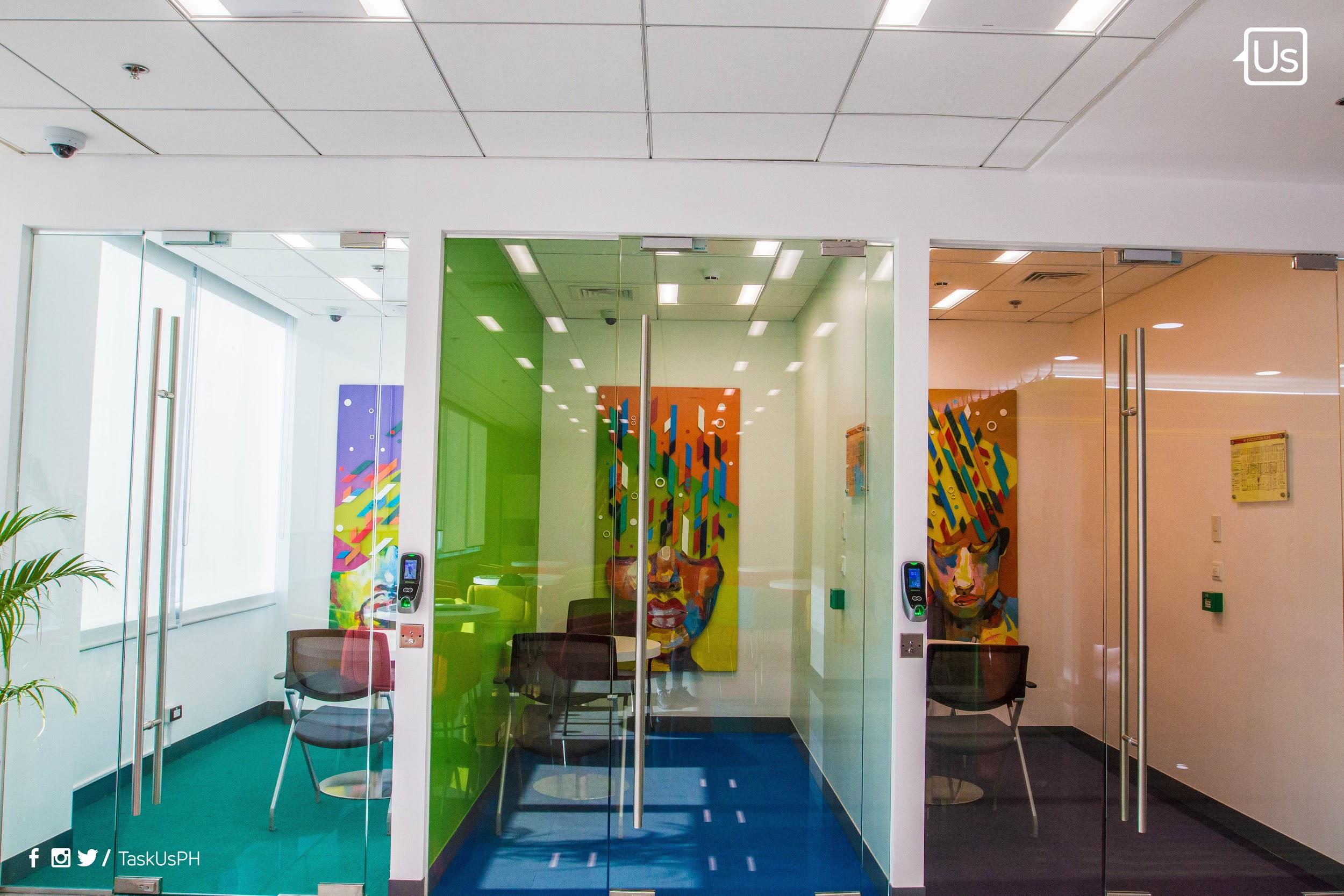 "This is the very first site where we can brag and say our internal TaskUs design team did this. Our in-house interior designer Abigail Cueto collaborated with Addi dela Cruz and Bam Terol to put up everything you see," says Senior Project Manager Jenny Quiros.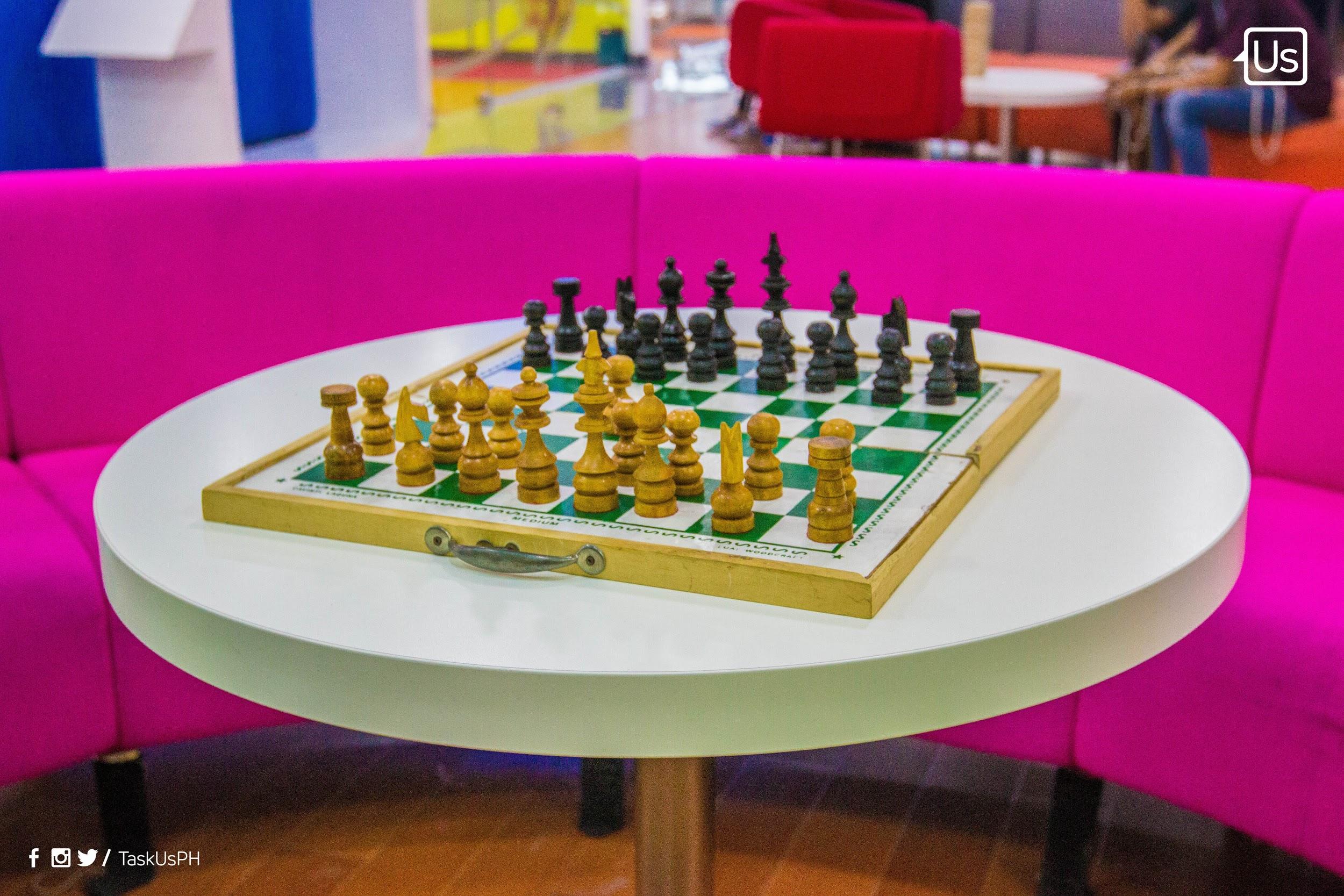 With over a hundred people being interviewed each day, applicants can relax and soak in the creative vibe of the 8th floor reception and testing area where you can find modern blocks of furniture, offbeat wall graffiti, and art installations by local Kapampangans.
Quiros says the goal was to make a "ridiculously fun" workspace. "One of TaskUs' core values is 'Be Ridiculous.' That's what really sets us apart from all other companies. We think ridiculous; our offices are ridiculous. We bowl you over."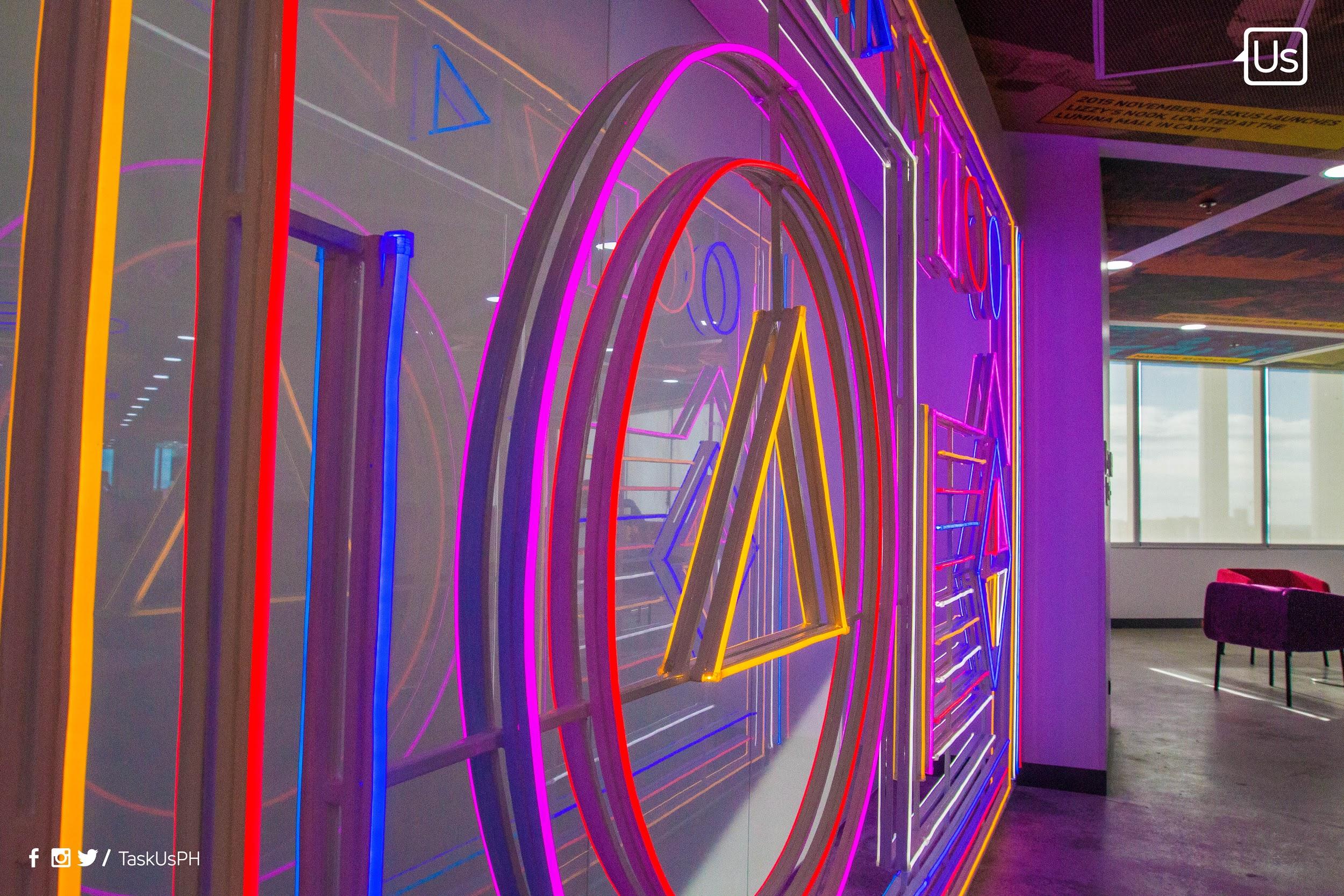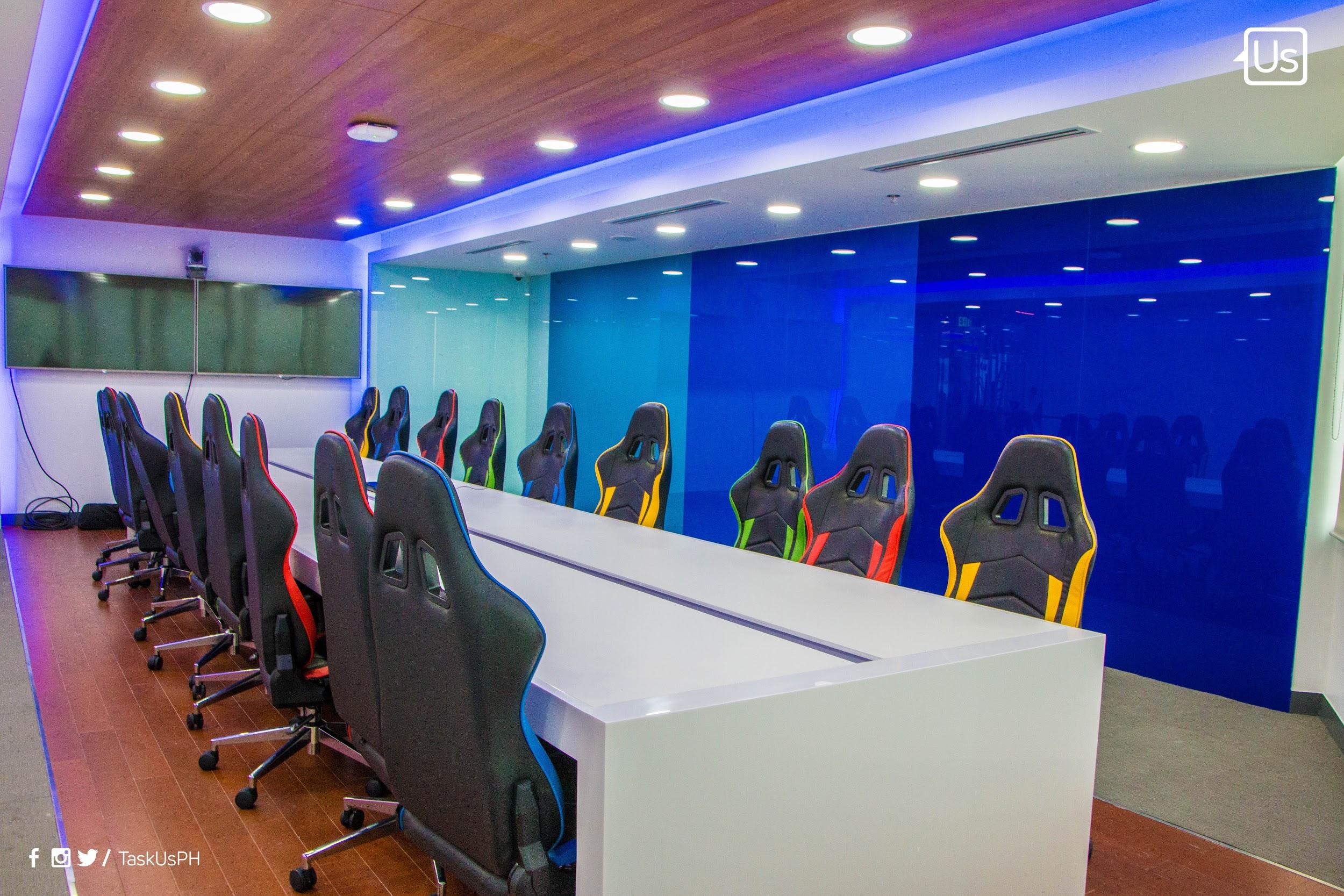 She isn't kidding! House Teamwork's 7th floor is the ultimate dream for employees raring to take an office break or simply recharge after work hours. The floor offers a lounge area decked with comfy bean bags, billiards and foosball tables, and top-of-the-line computers dedicated for play. Many TaskUs employees are actually hardcore gamers.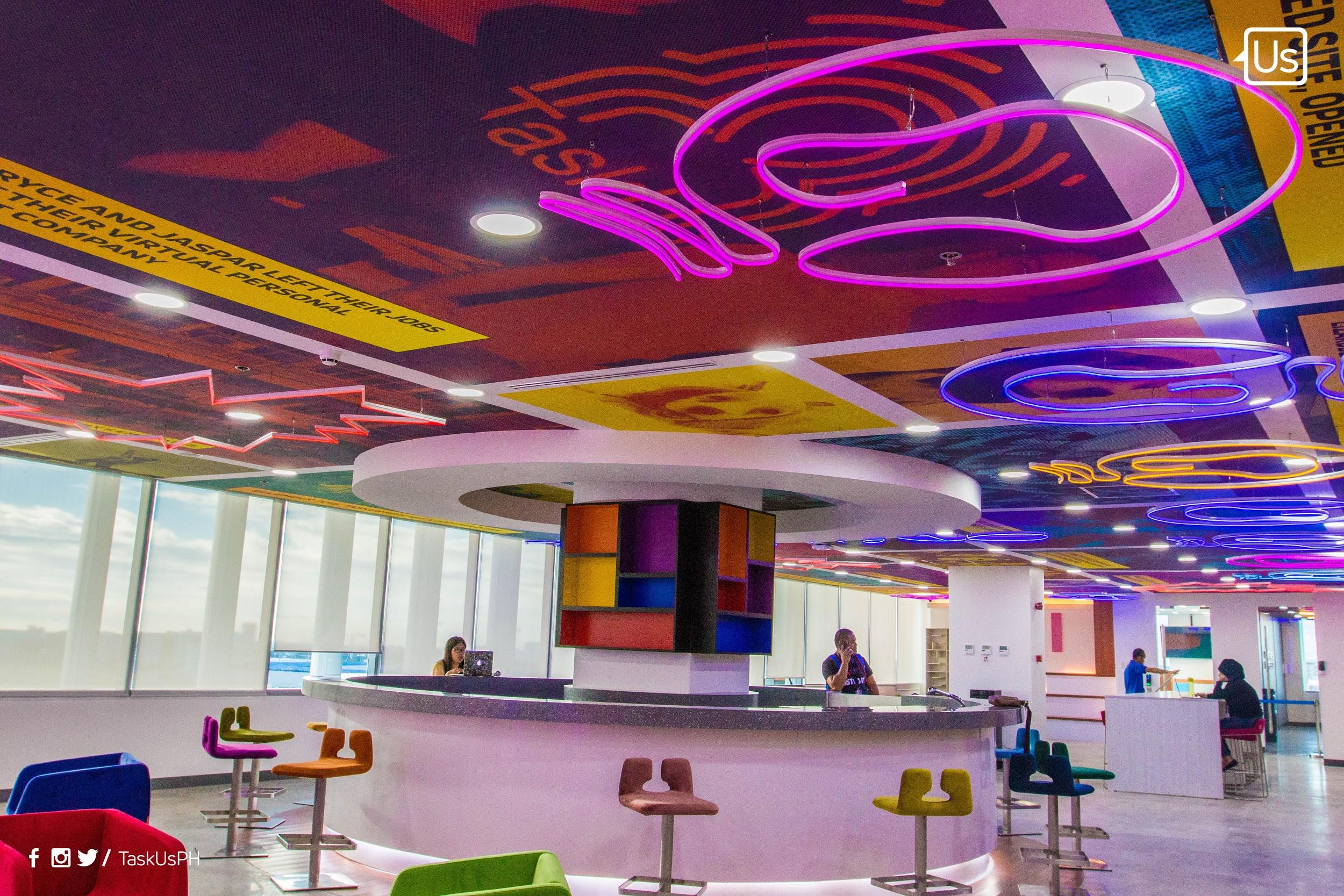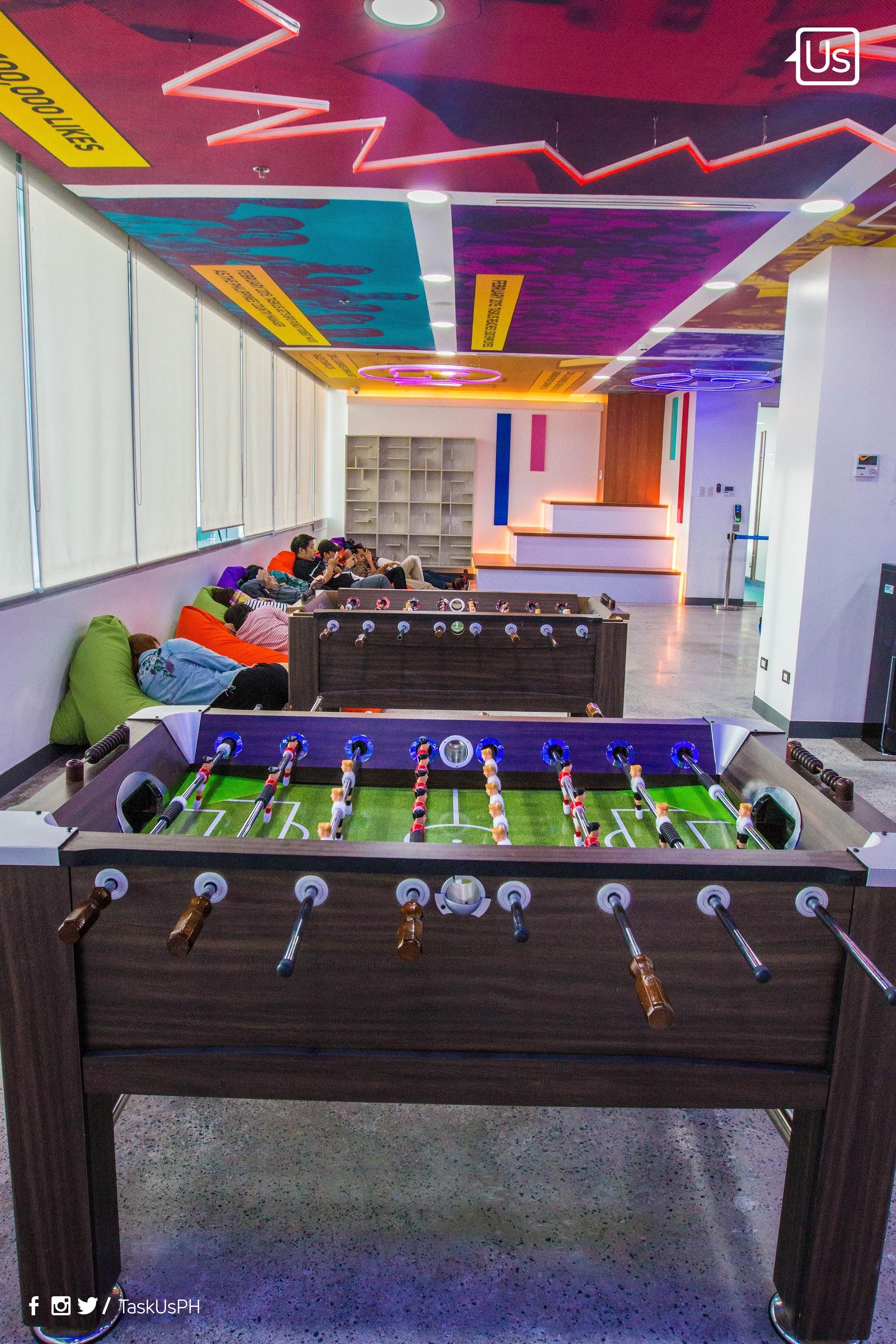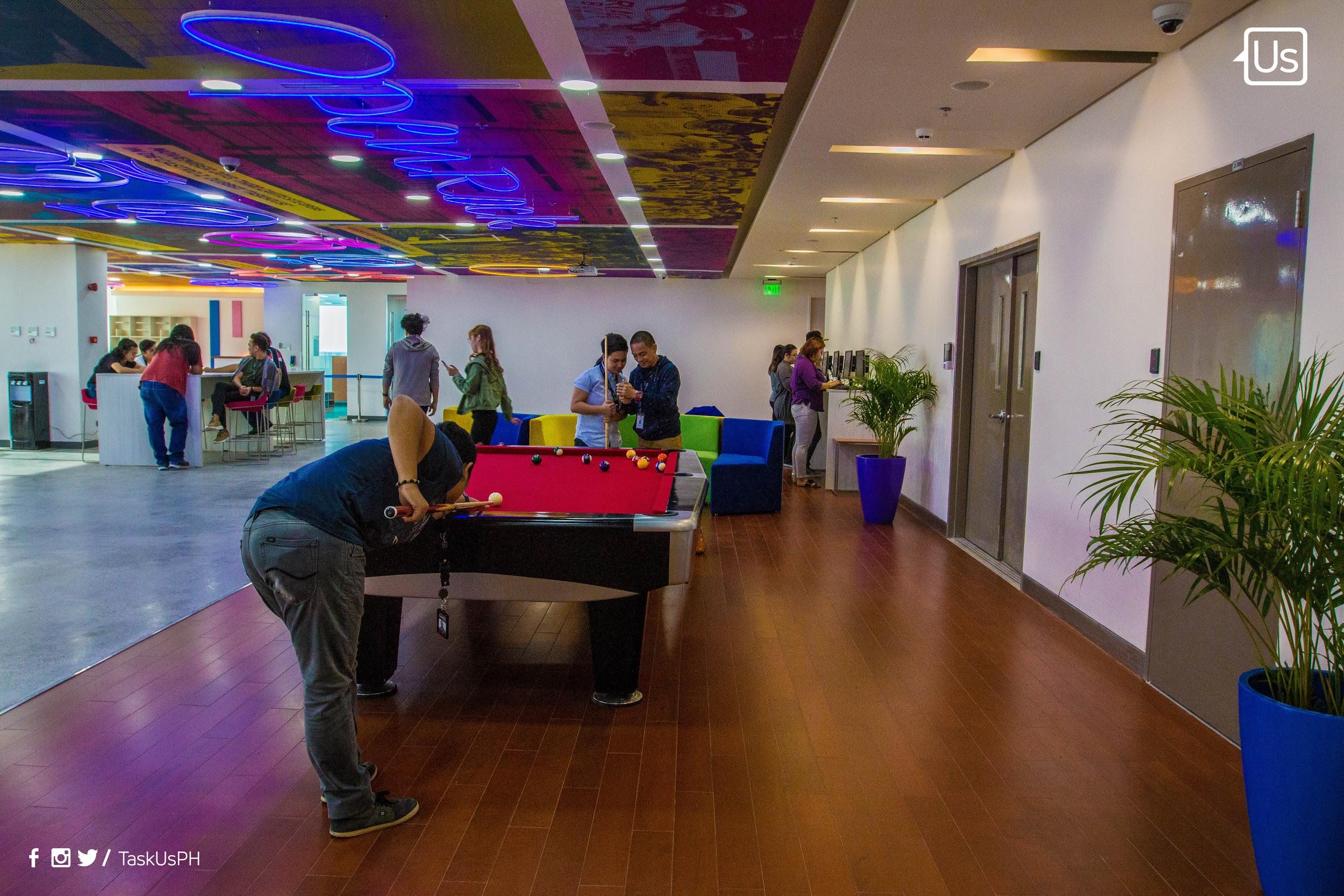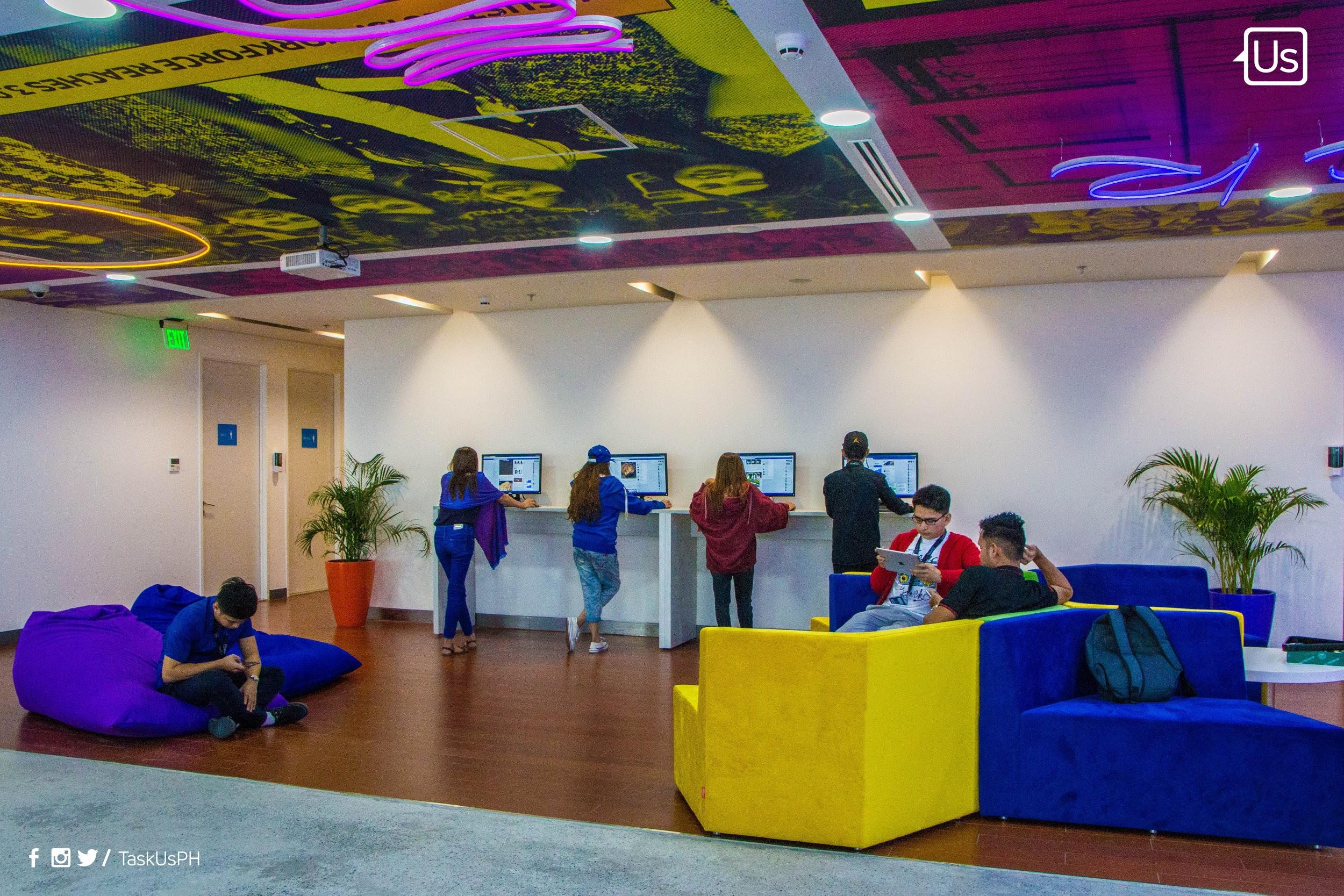 The gym, sleeping quarters, and even a daycare center are located next to the lounge—all open 24 hours a day. Catering to the needs of TaskUs teammates with young children, the daycare can accommodate up to 15 kids between three to eight years old.
Quiros explains, "Taking care of our employees is our priority. If our employees are happy, satisfied, and engaged at work, then they'll take care of our clients. Some are working parents or single parents who sometimes can't leave their kids at home, so we listened to their needs and offered that service."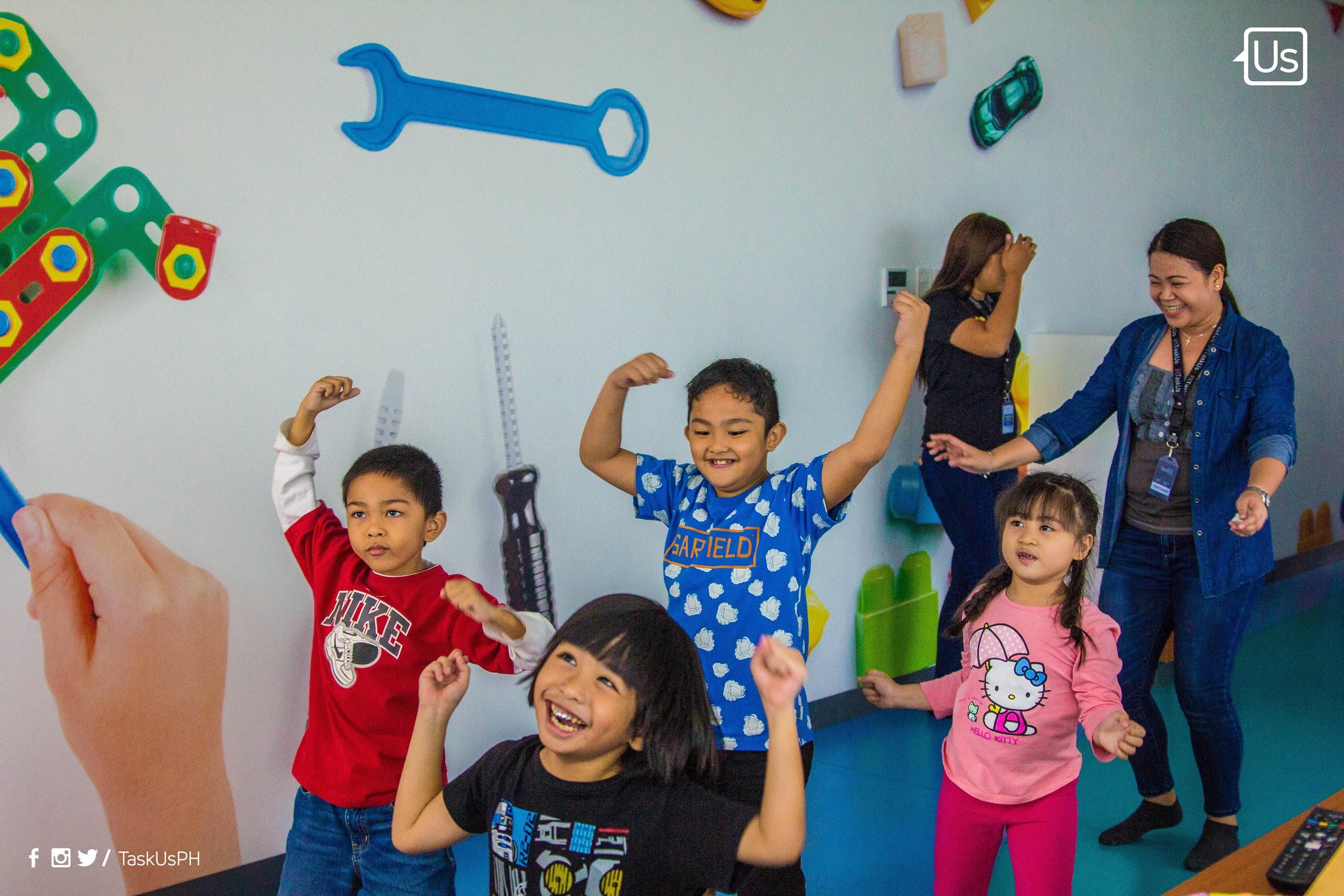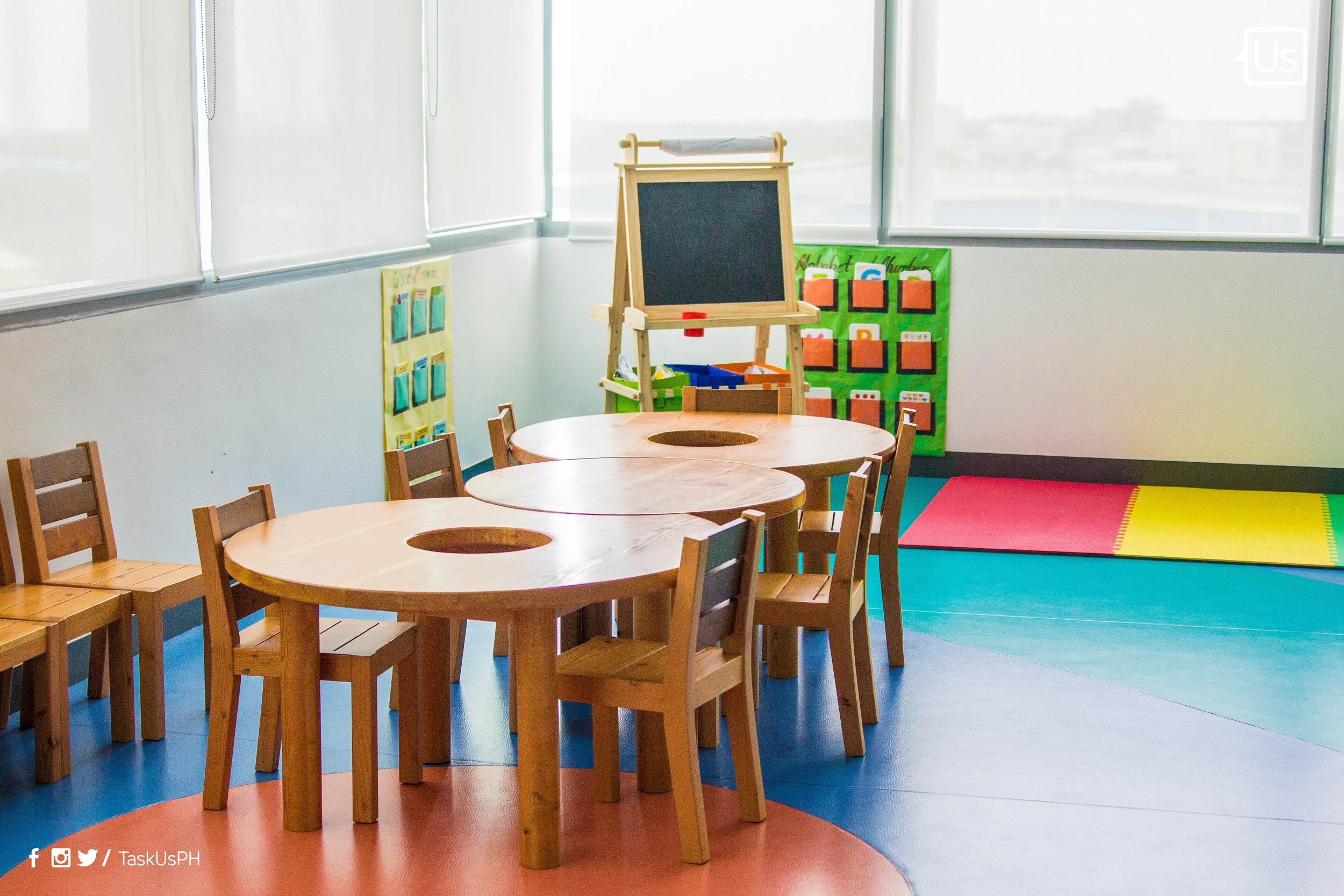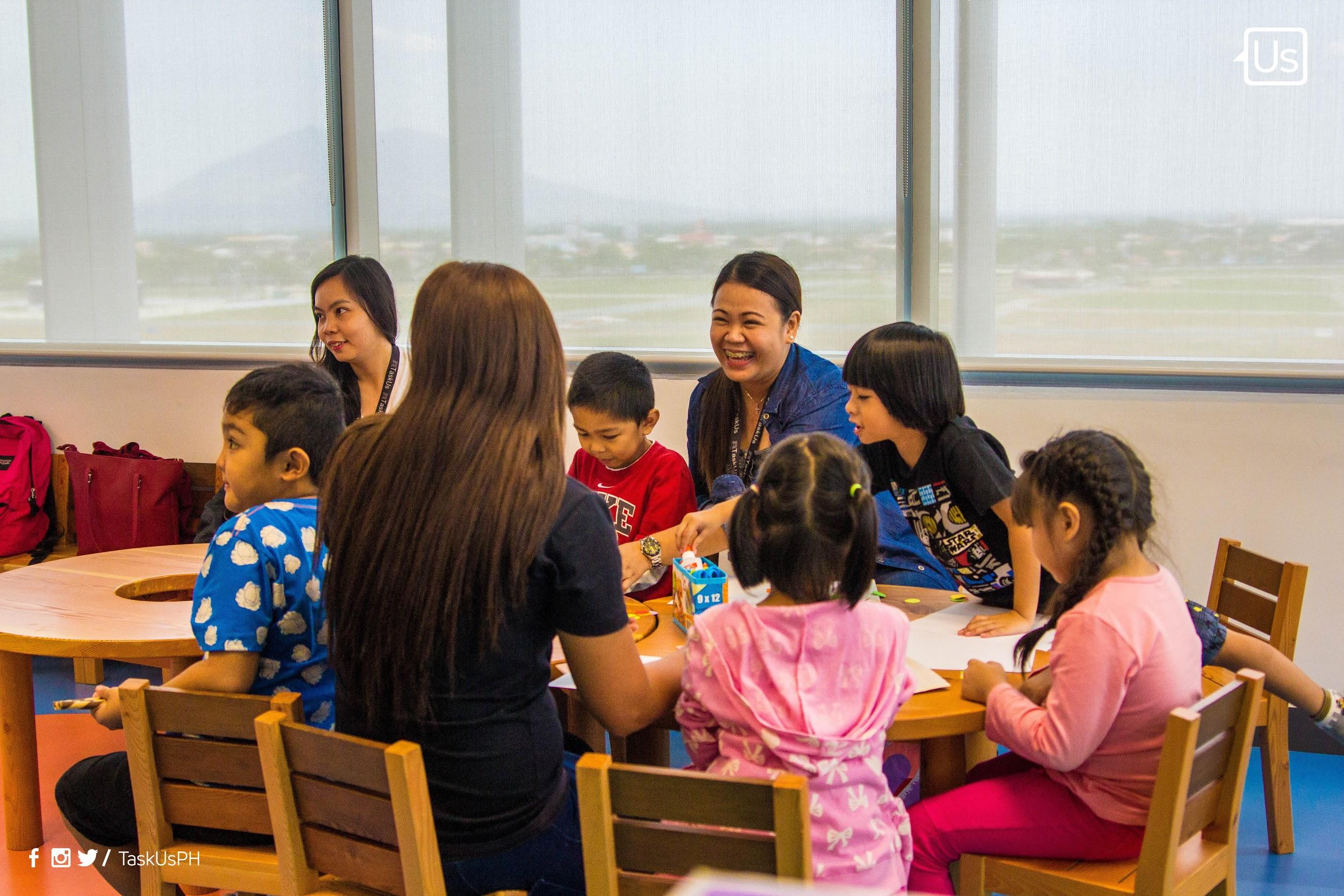 To ensure that the children are treated well, the daycare is operated only by qualified personnel. "The daycare attendants are actually teachers so they know how to engage the kids. They keep them busy by learning through play. There's a structure in place to make sure the daycare is safe and clean. We even have a toilet cubicle dedicated for the kids so they don't pick up anything," says Quiros.
Meanwhile, the state-of-the-art gym is the venue for regular Zumba, yoga, and body combat training classes, with a hilarious "Do it for the after selfie" wall sign that pushes people to work out even harder. There's even a sauna that employees can use.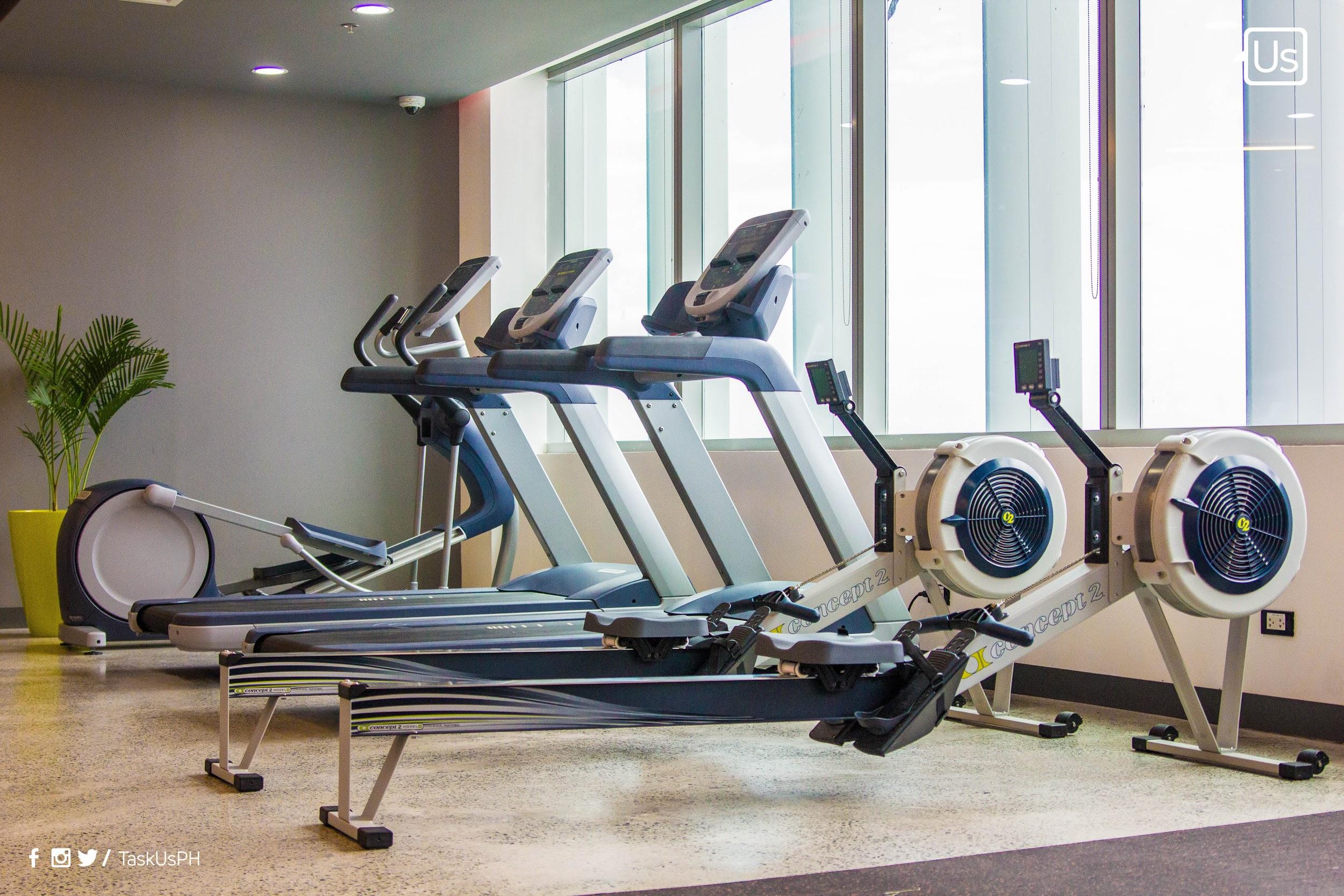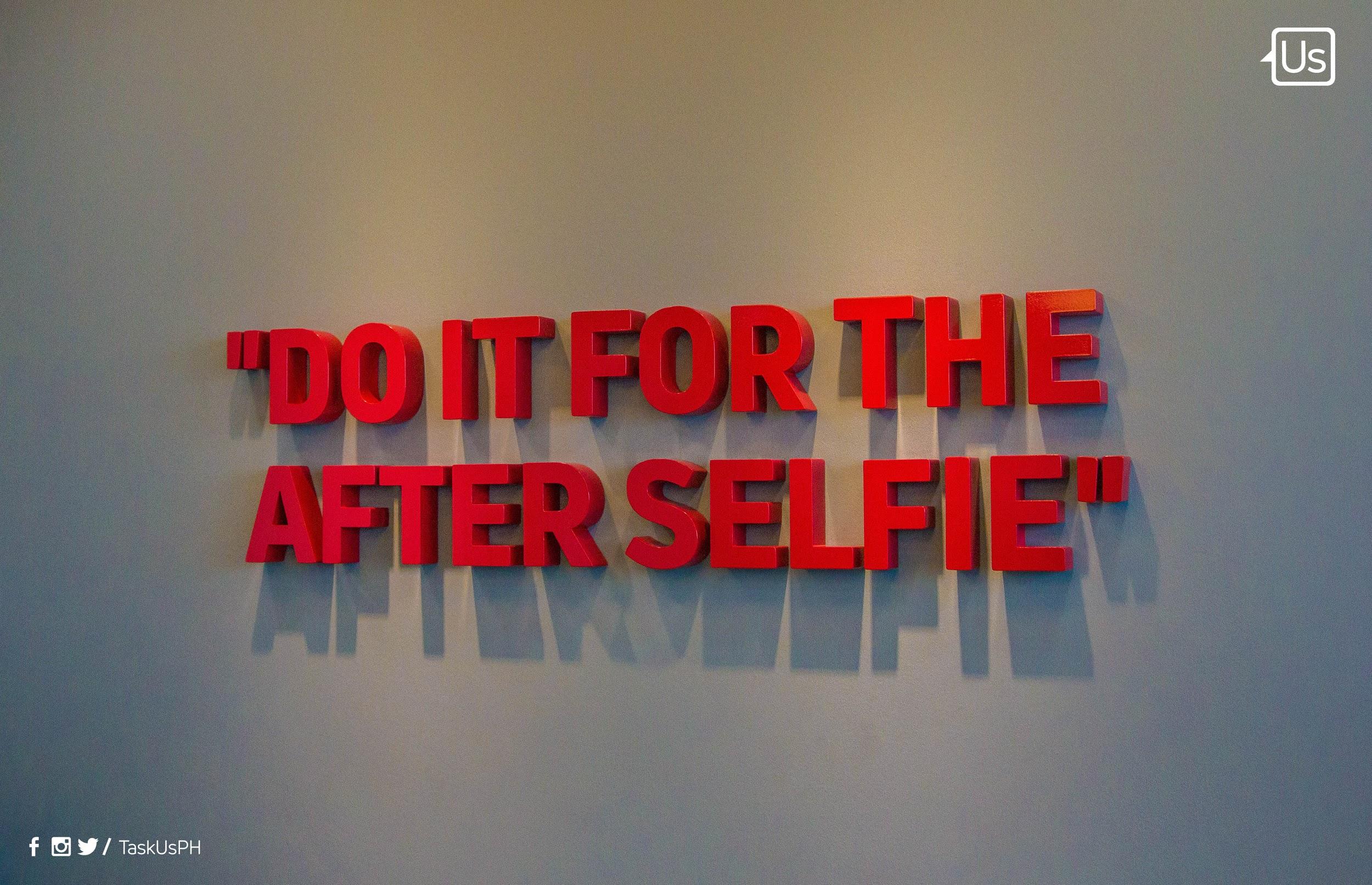 Fitness and proper nourishment work hand in hand in crafting sound mind and bodies. Assisting clients from around the world involves working late hours, and requires employees to sustain energy levels. Mid-shift dance breaks are the norm at TaskUs, with teammates executing dance moves at midnight or at 2 p.m., depending on their shift.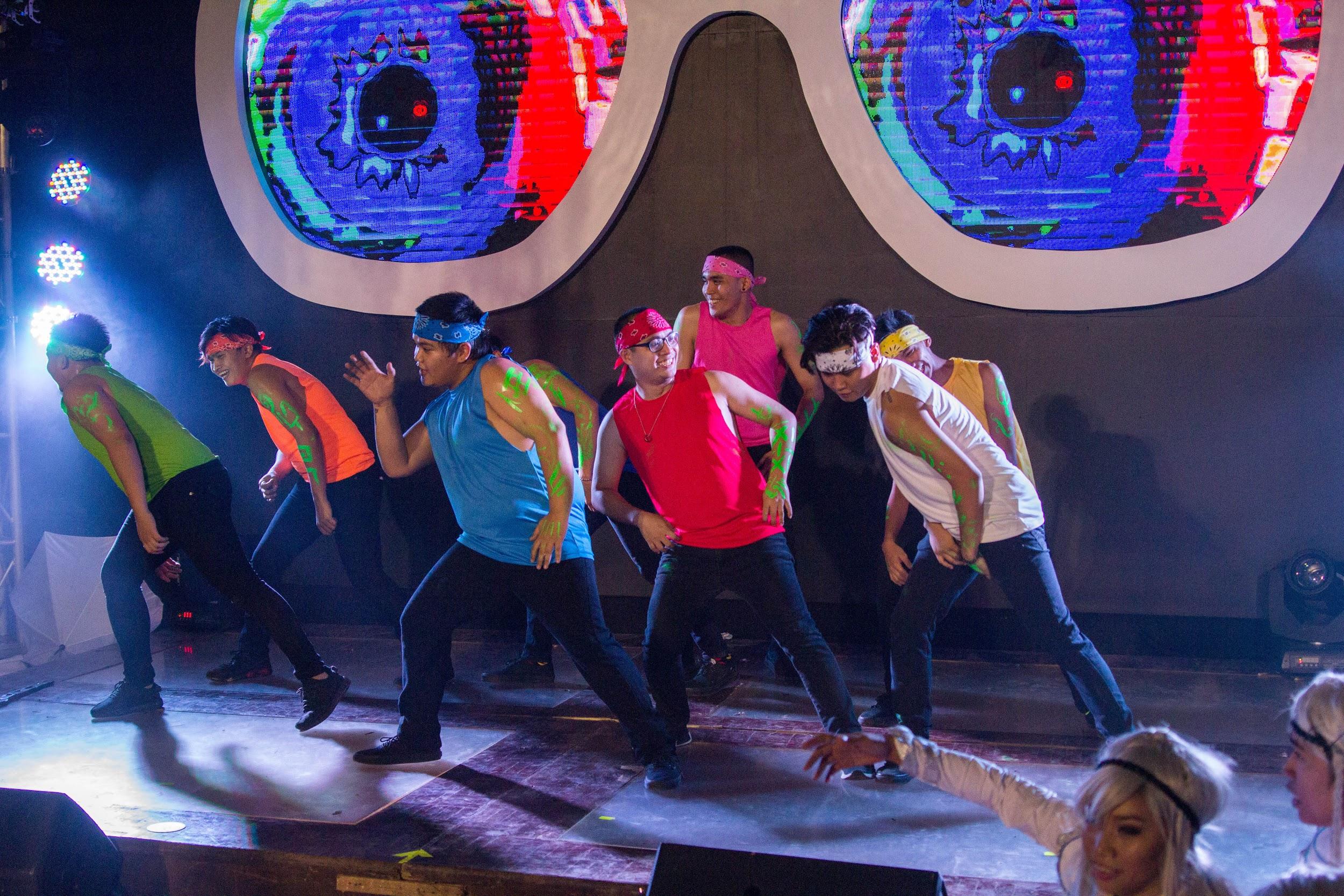 Robert Hayes, TaskUs Senior Vice President for Southeast Asia, saw the struggles of employees to eat healthy, so he implemented a no-sugar policy. Free coffee is offered at vending machines, but coffee and soda with sugar come at a price.
The same pursuit for wellness sparked the idea for the Food Forward program. Healthy meals are prepared and regularly offered to TaskUs employees. But more than simply serving a balanced meal of protein, vegetables, and brown rice approved by a nutritionist, it is an opportunity for TaskUs to pay it forward.
"We ask our employees to donate at least 5 pesos when they order a meal, but the money we collect does not go back to us. There's a handpicked community that benefits from the donations," says Quiros.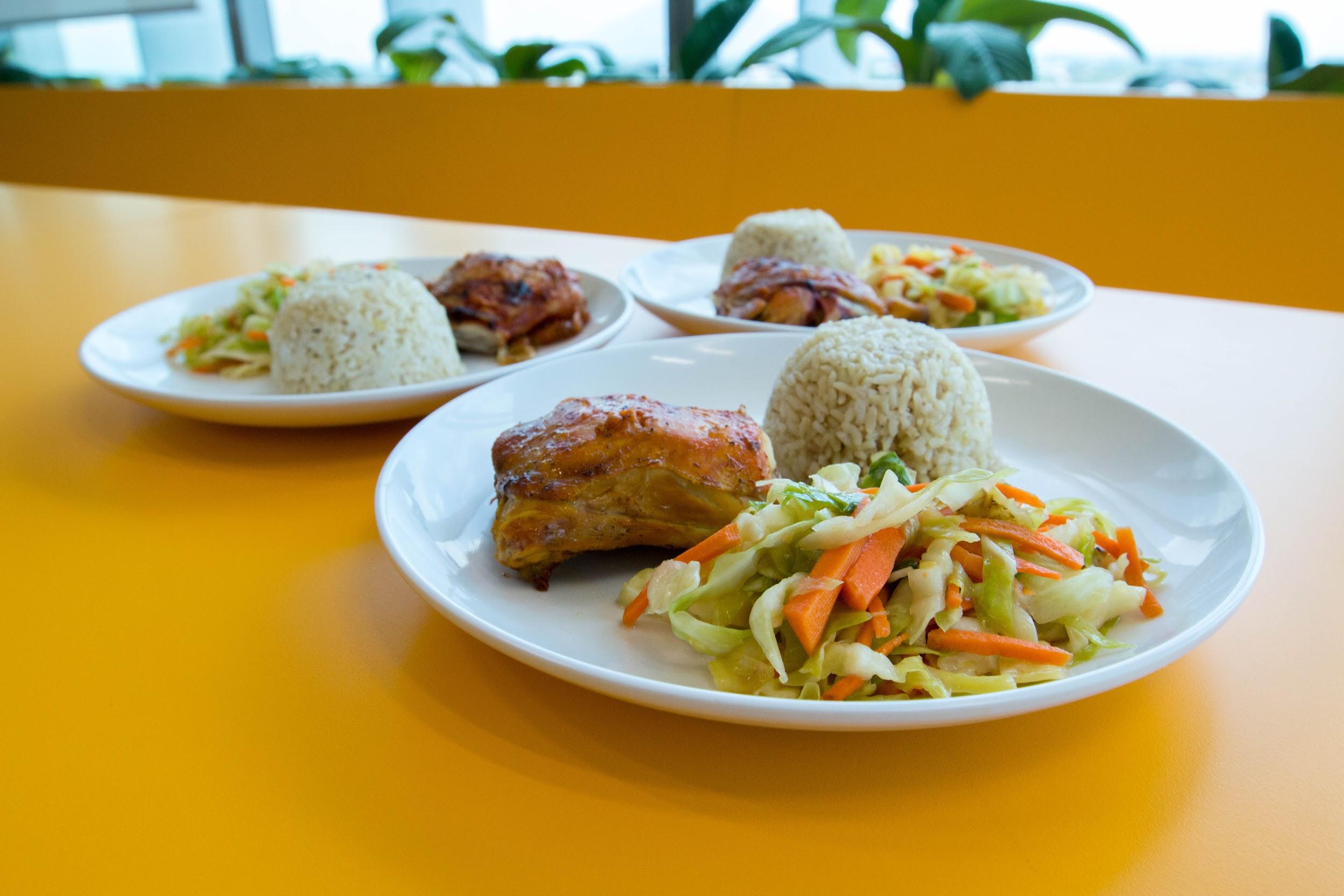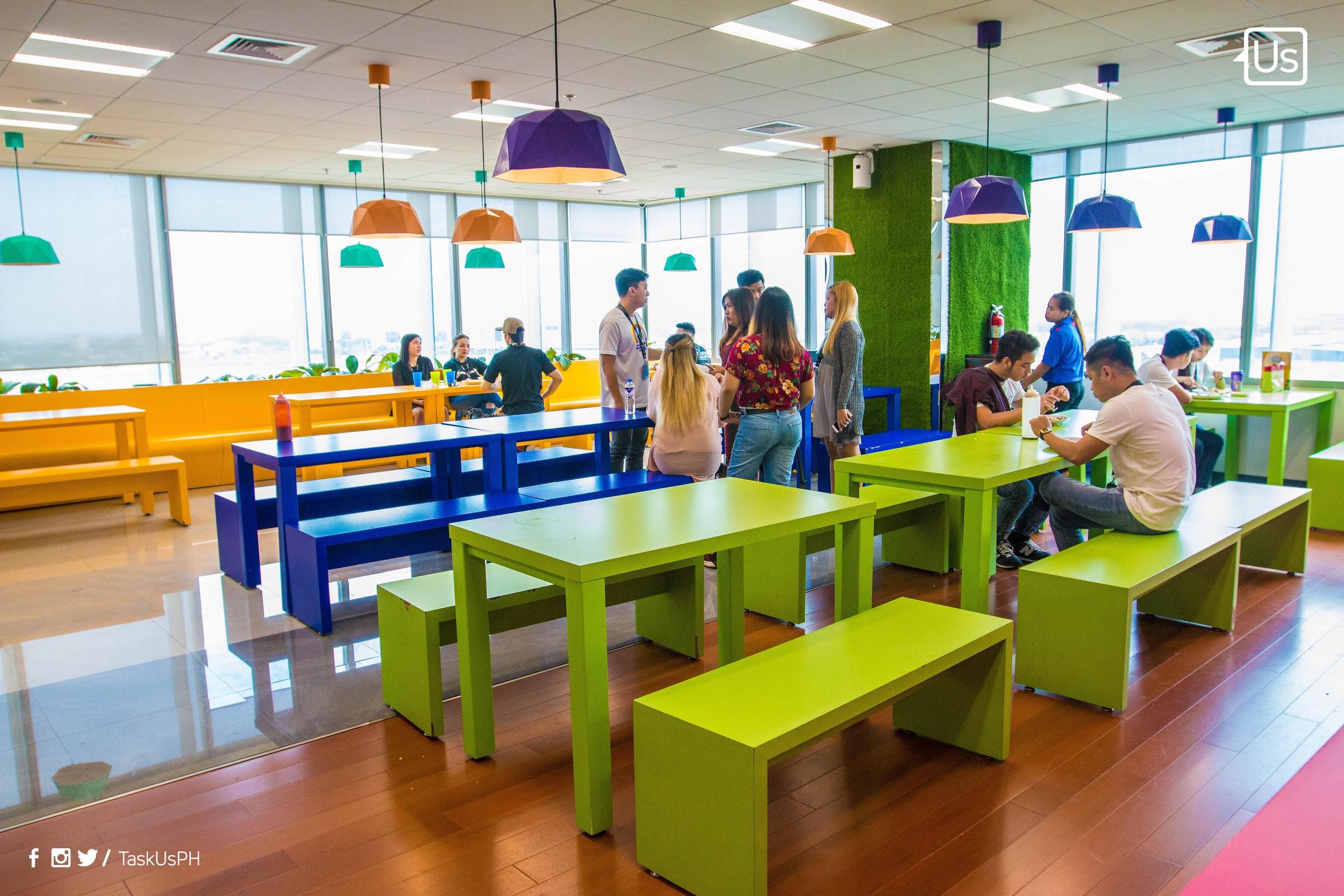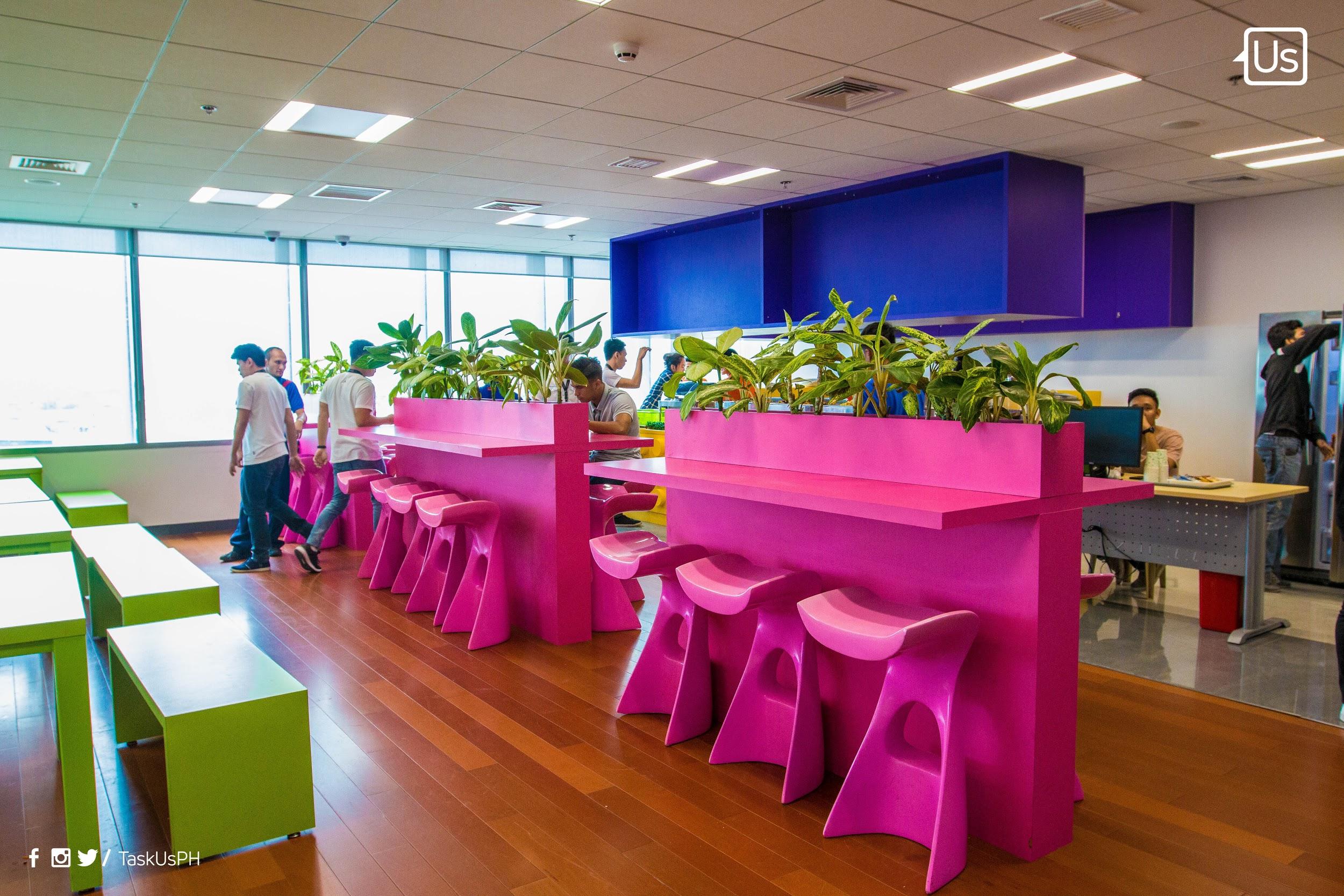 Aside from being a venue for Food Forward, the pantry is also the site for TaskUs' monthly Happy Hour sessions. Free-flowing booze, food, music, and fun activities are prepared to create an atmosphere that encourages everyone to mingle and get to know one another better.
On special occasions, TaskUs invites popular musicians such as Morissette Amon and Moira Dela Torre to serenade their employees.
Batac shares, "Our teammates love Happy Hour so much that they would wait a few hours after their shift or come in on their rest days just to attend it." Their last Happy Hour was well-attended, with over 400 to 500 employees joining the event.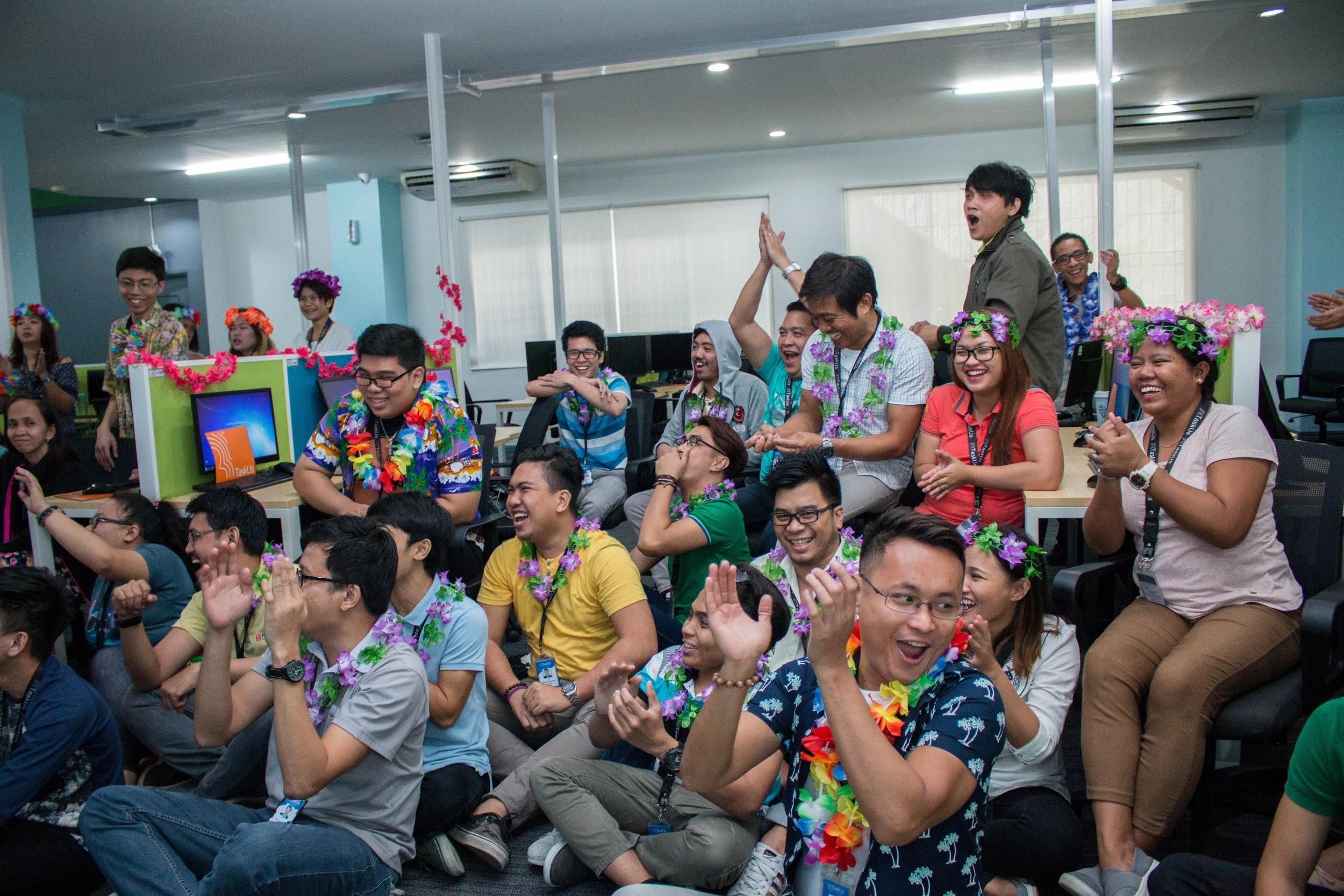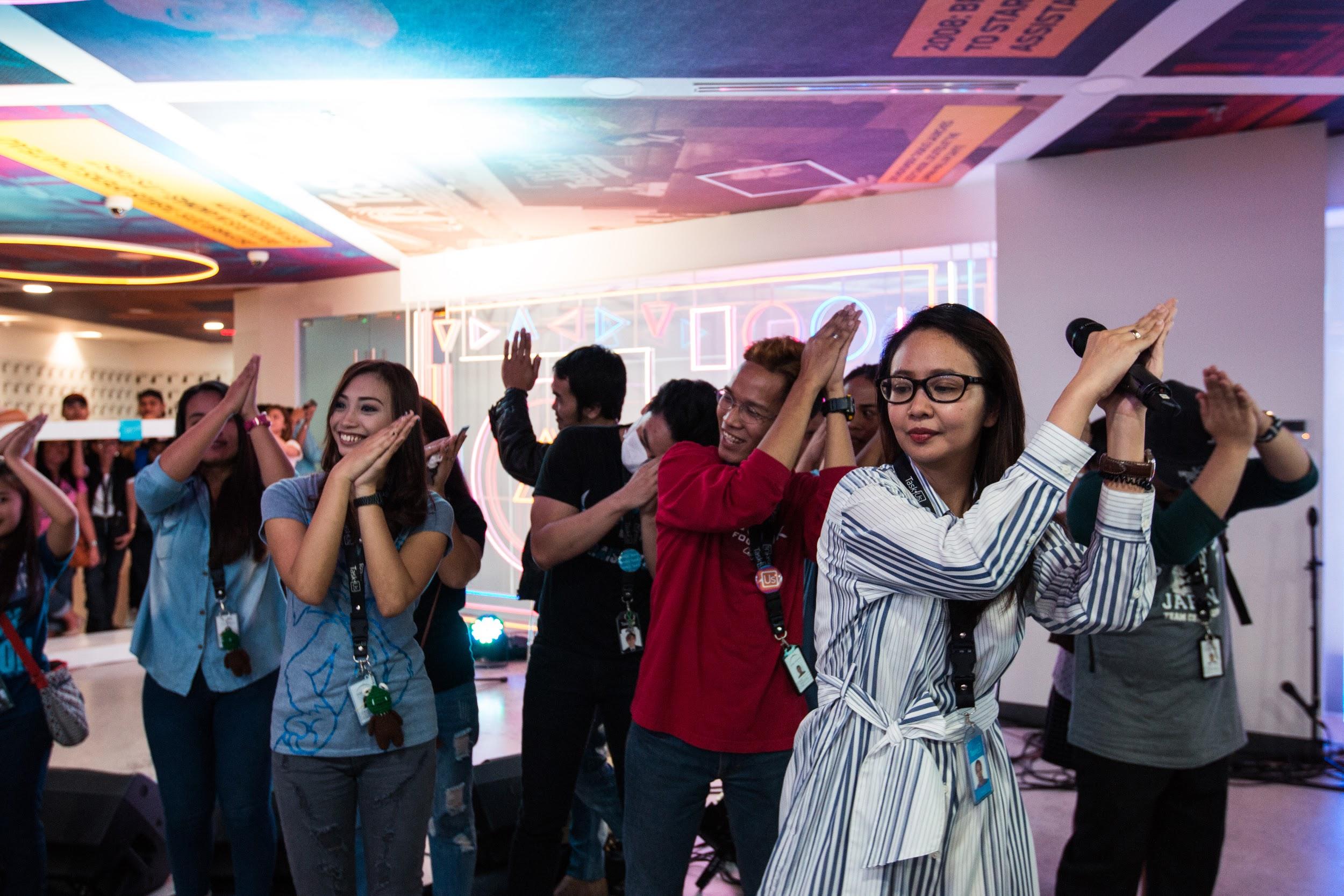 Discover what really goes on at TaskUs House Teamwork by watching a special, six-part webisode called "LunchBreak" on Facebook.
TaskUs is redefining the way companies and businesses treat employees. Wouldn't you want to be a part of this ridiculously good team? 
This article is sponsored by TaskUs PH.