10 Sucky Things That Happen When You're in a Relationship
"Do we really have to be awake on a Saturday?"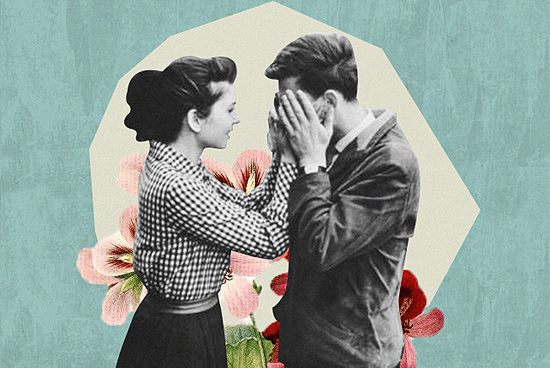 (SPOT.ph) Scenario: You're brushing your teeth, feeling happy about your date earlier, when suddenly, a tune breaks the silence. It's your phone's ringtone and it's your new boyfriend calling! You let it ring, finish up, and you call him back, opening with an innocent, "What's up?"
Uh-oh. He sounds miffed. Bet you didn't know you he was waiting for you to text him that your drive home was okay and you're safe now. Apparently, this is a big deal. Because he actually worries about you now. Don't worry though. One of these days, you're going to send an angry text, too. Wondering where he is, asking why he hasn't confimed that he's alive. Because you find yourself worrying about him irrationally now. Oh no.
You have to be awake on Saturday. Sometimes with makeup on.
Goodbye to waking up at noon and staying in pajamas all day. Now you actually have to shower early on Saturdays instead of sitting in front of the TV and catching up on the Kardashians.
You have to "report" to someone.
Yes, it's great that someone wants you to be safe. However, sometimes it's really nice to take a long walk by yourself and not come home to a phone with 30 messages and 10 missed calls. You just really want the conversation to end after you say, "Home now, just went for a walk!" (It's at least 30 minutes of trying to tell your partner you just forgot to send a message. Brace yourself.)
ADVERTISEMENT - CONTINUE READING BELOW
You have to think about what you're wearing.
What happened to those days when you're out of the house in 15 minutes? It's not that you can't wear casual stuff anymore. There's just that small part of you that feels pressured to look a bit more spiffy.
You have love...and love handles.
Someone actually cares that you have nutrients in your body. You used to be able to get away with eating oatmeal for dinner...or skipping dinner altogether. Now you eat. All the time. Also, suddenly, you have to share that bag of chips.
You can't change plans "just like that."
CONTINUE READING BELOW
Recommended Videos
Two days ago you were really excited to see this movie, but now suddenly you don't feel like going out. As a single person, this is no big deal. If you're half of a pair, this is dirt. This is something that gets brought up when someone's feeling crabby.
You eat everything you said about texting cheesy crap like "hug."
Once upon a time, you thought you would never, ever use those emojis or stickers with hearts and that messaging "hug" is stupid. Now, not even "mwah" is beneath you.
You feel guilty about admiring a celebrity's hot body.
Baka isipin niya, nagpaparinig ka.
You start missing your friends.
They went out for drinks without you last Friday...now they're making jokes you don't understand.
You now know what jealousy really feels like.
Your thought process is now this: She's five seconds late? Oh no, she has left you for a more successful and smarter man (with abs). He's not replying? Oh no, he's with some surfer girl who graduated from some foreign school (and has a tiny waist).
ADVERTISEMENT - CONTINUE READING BELOW
You can't buy things wantonly anymore.
You have to set aside money for dates (and, whoa, even the future!) and gifts for special occasions. Gone are the days of selfish splurging and gone are the days when everything was for one. It's kind of nice.
Share this story with your friends!
---
Help us make Spot.ph better!
Take the short survey
Load More Stories