In this week's episode of "High School Politics"
Is Jojo throwing shade at Grace?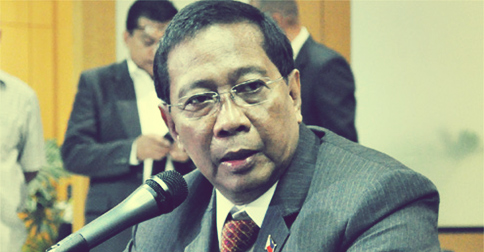 (SPOT.ph) So, you're not going to believe what Jojo might have said about Grace. Things are getting ugly now that the Student Council Elections are getting closer. Funny though, Grace isn't even sure she wants to run. It's just so many people like her and she's so popular and stuff. The pressure on her is starting to get a little weird and Jojo is like, no way, you can't beat me. You're totes unqualified!
ADVERTISEMENT - CONTINUE READING BELOW
He said, "I sincerely believe that the issue in this coming election—for the presidency particularly—is experience and competence." And, since Grace is new and all, people are thinking he's talking about her, especially when he added that it's "risky" to hand over responsiblities to someone "without experience and competence."
We all know that Jojo's been itching for the position for, like, ever. Okay, maybe just kindergarten—but that's almost the same thing. He was always joining things and people say he's a good student (or he was, it's hard to confirm), but lately, things are just taking a sharp turn.
On top of some alleged violations of official policies, there was that weird incident last week where he wanted to take his exams in private. It was all over the school papers and if it was a stunt for the upcoming elections, he got people good. The entire cafeteria was talking about it. Not in a good way, though.
ADVERTISEMENT - CONTINUE READING BELOW
So we're not sure if this move is smart, because people really like Grace because she keeps things simple and she's doing okay with her tasks. But really, we're not even sure if Jojo is taking a swipe at her. He could've been referring to anyone in the Student Council. They've accomplished, like, zero of what they promised to do when they got elected. The cafeteria food still sucks, guys!
Recommended Videos
Load More Stories