10 Adult Moments No One Can Avoid
Bills, bills, bills!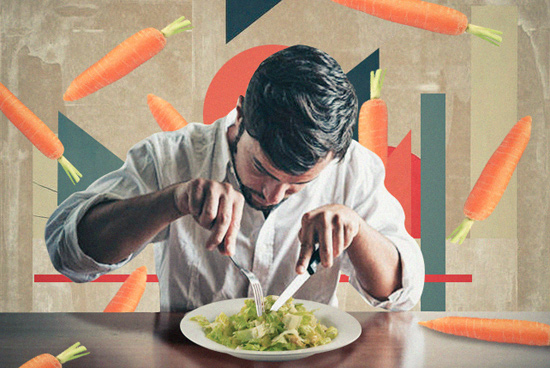 (SPOT.ph) Even if someone found a way to extend our life expectancy to 200, there's little hope that we can regress back to infancy...and surely, nobody wants to endure puberty again. Our parents worked hard to potty train us and we've come a long way since then. Do you really want to go back to the days when you thought KitKat and Mountain Dew was a great breakfast combo?
ADVERTISEMENT - CONTINUE READING BELOW
CONTINUE READING BELOW
Recommended Videos
Don't be afraid of being proud of the fact that you know better now. Adulthood's not so bad. It is also inevitable. We will all have our "senior" moment. Check out our list and see if you're on your way there!
Also read: 20 Telltale Signs You're Becoming a Tita
Paying the bills.
Now that Meralco is sending you letters of love every month, you finally understand "Bills, Bills, Bills" by Destiny's Child and you now scoff at, "When we're hungry, love will keep us alive." If you're lucky, there's a sense of independence and accomplishment when you manage to pay everything on time. We all probably feel most "adult" when we're living on pancit canton on the last four days leading to the next payslip.
Filling out forms and accomplishing forms without any help.
Applying for a credit card or some type of loan and you find yourself breezing through the application form because you actually have the information for the blanks? Congratulations! What a lovely day!
ADVERTISEMENT - CONTINUE READING BELOW
Bidding mid-week drink-a-thons farewell.
Past a certain age, our bodies begin to change. Getting by on two hours of sleep on a workday after a bucket of Red Horse starts feeling like a Herculean task that only fools dare try. Some people soldier on and beat the odds, while others start building an intimate relationship with their bed. They make peace with the fact that 6 a.m. is the time you wake up, not the time you go to sleep. Gone are the days when vodka and tequila were like water and you didn't know what "recovery" meant.
ADVERTISEMENT - CONTINUE READING BELOW
Craving veggies.
When did broccoli and Brussels sprouts start tasting this good, even without dressing? Sometimes you wonder if you turned into an adult or a rabbit. Either way, it feels good.
Struggling to remember something.
Say hello to frustrating moments of not being able to immediately recall any detail of your favorite movies! "Si ano...ugh, 'yung...I remember what the poster looks like! ARGH."
Staring at your expenses and having a mild heart attack.
Had to mend the roof, had to fix the car, had to replace the old couch. You're too proud to call your mom for money, but you swear you will hug her when you see her this weekend. How did she manage to pay for all of this and send you to school?
Buying new appliances (kitchenware, specifically) makes you inexplicably giddy.
The new rice cooker is making you drunk with joy. Maybe you should invite friends to come over, so they can have...rice?
ADVERTISEMENT - CONTINUE READING BELOW
You find people who don't like you simply adorable.
You don't feel upset anymore. In fact, you're so beyond it, you want to do an act of benevelonce and help pay for their tuition, so they can finally graduate from high school. (Burn, baby, burn.)
Your calendar now includes attending your friends' weddings and their children's baptisms.
ADVERTISEMENT - CONTINUE READING BELOW
You're not just a Tita of Manila, you're a Ninang of Manila! Your conversation now includes laughing at how terrified of pregnancy you used to be. Now everyone's having babies!
Oh, hello, bodyache!
Good morning! You slept wrong and now your neck hurts when you look to the left! Your shoulder hurts for no reason and your back wants to painfully inform you that you've been sitting too long. Welcome to adulthood.
Load More Stories