SPOT.ph's 10 Scene-Stealing Costumes For Halloween
Go as a drunk celebrity, a chicken-eating politico, and other hot trends!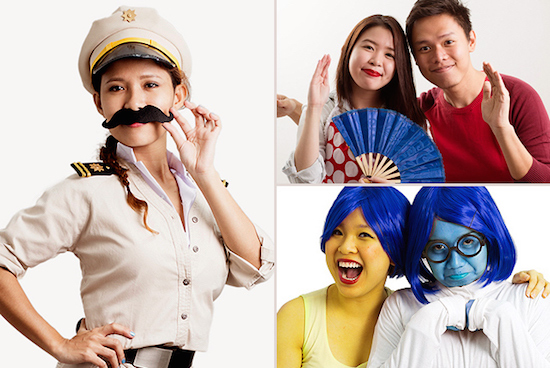 (SPOT.ph) It's Halloween and once again we're showing you that you don't really have to be another witch in the crowd. Be hot for Halloween and by that, we mean be a really hot trend. Stumped on what to wear? Skip Pinterest. We're sharing some terrific—and socially relevant—costume ideas.
Also read:
10 Last-Minute Halloween Costume Ideas (2011)
10 Sure-to-Go-Viral Halloween Costume Ideas for 2012
SPOT.ph's 10 Halloween Costume Ideas for 2013
SPOT.ph's 10 Instagram-worthy DIY Halloween Costumes (2014)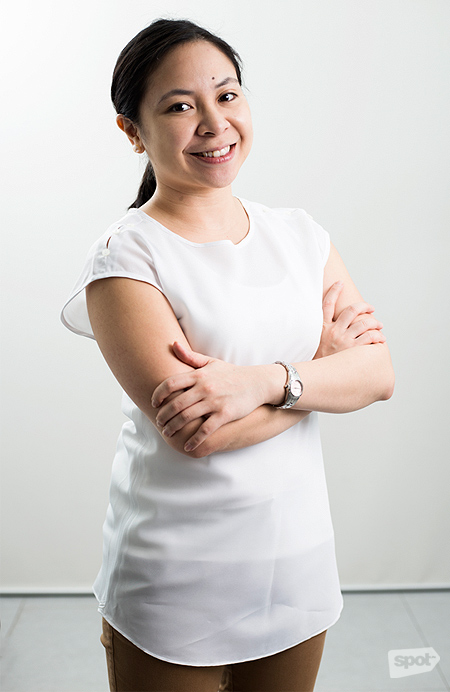 Grace Poe
Now, only take this suggestion if (1) you're making a political statement; (2) you're really just cramming; (3) you have so many white tops in your closet, you're looking for things to do with them. Throw on a plain white blouse (Leave the T-shirt. You're better than that), grab your mom's pearl earrings, and pull your hair back in a low side-part ponytail. Don't forget to draw on that well-placed beauty mark (close to the center, above your left eyebrow).
ADVERTISEMENT - CONTINUE READING BELOW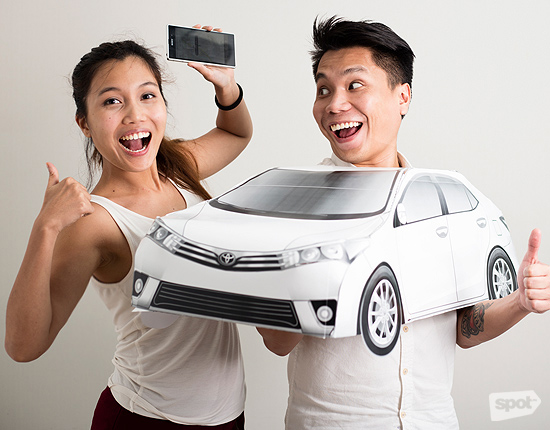 CONTINUE READING BELOW
Recommended Videos
Uber
If you were thinking of dressing up as convenience for Halloween, make it more concrete with Uber. We're not saying it's perfect—we've had our dose of cray drivers and out-of-this-world Surges—but it's definitely a big step. Pair it with a happy customer, too!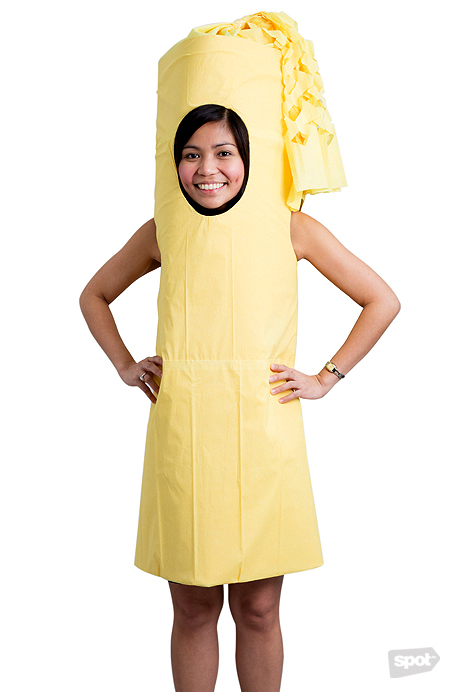 ADVERTISEMENT - CONTINUE READING BELOW
Pastillas Girl
Not a fan of ABS-CBN's Pastillas Girl? Aren't we all? This literal pastillas girl makes things much more interesting. Hand out some chewy milk candy and make it a real party. Just make sure no one mistakes you as a "promodiser" in full gear.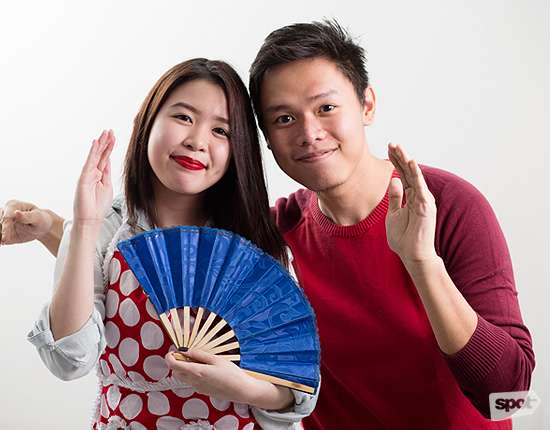 AlDub
Swipe on some Ruby Woo, slap on your polka-dotted apron, pick up a hot guy, and hope for 32 million tweets. It's that simple! Oh, don't forget to do the pabebe wave!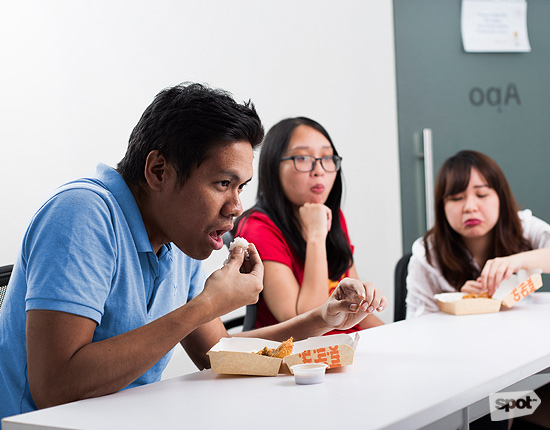 ADVERTISEMENT - CONTINUE READING BELOW
Politicians doing ordinary things
Try for an effortless getup: an important official trying to be one with the citizenry. This should be easy because you're actually a normal civilian. P.S. We figure that eating chicken with your hands is much easier than trying to stage riding the MRT at a Halloween party.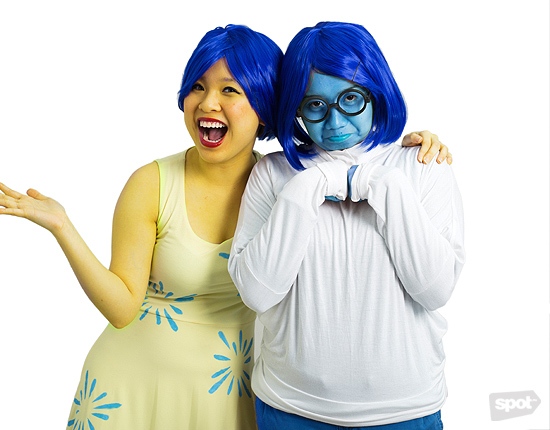 Joy and Sadness
If you have a tall, skinny friend and another pocket-sized stout one, you can go as the entire Inside Out gang (props if you have a BingBong with you). If your options are slim, you're better off sticking with Joy and Sadness—because they can't exist without the other. All you need is blue hair and a loooooot of body paint.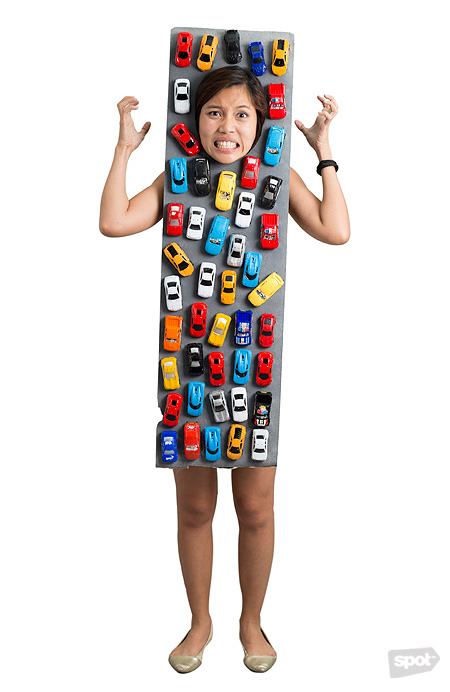 ADVERTISEMENT - CONTINUE READING BELOW
Car-maggedon
Come as this year's most terrifying event (which happens almost every day): EDSA the Parking Lot. Why live it when you can be it? Just remember to give your nephew back his toy cars!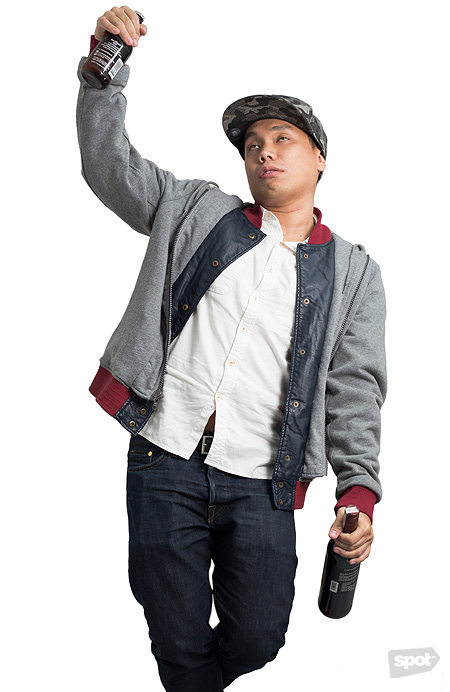 Drunk celebrity
Take your pick from your favorite drunk celebrity making OA inebriated antics. Don't go all "Method" especially if you're driving.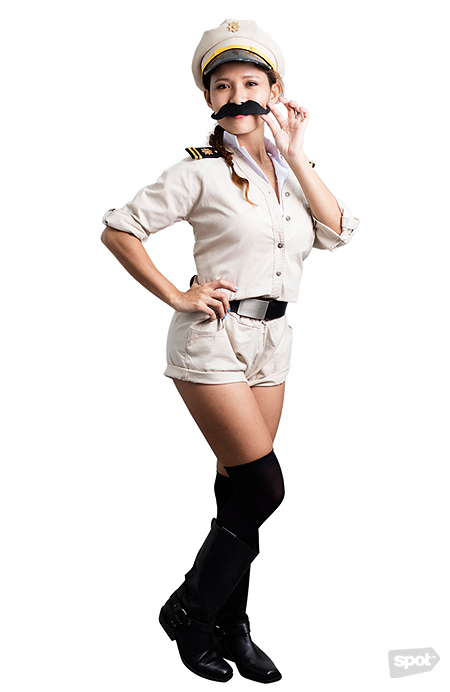 ADVERTISEMENT - CONTINUE READING BELOW
Sexy Heneral Luna
Taylor Swift said it: "...We live in a world where boys can play princesses and girls can play soldiers." Girls shouldn't be left out of playing 2015's hottest bayani. Sizzle as Sexy Heneral Luna at your party.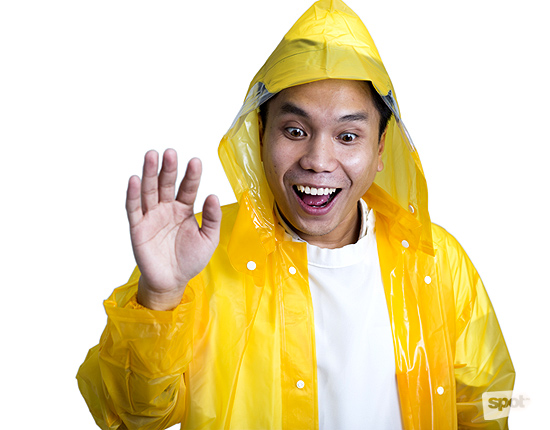 Pope
If you planned on wearing a white sheet for Halloween, then you might as well make it more interesting. Layer it with a nice yellow raincoat (Don't have one? Fashion a slicker off a yellow garbage bag) and come as the most adorable Pope ever.
Photos by Majoy Siason; fashion styling by Alexandra Lapa; prop styling by Genie Ranada
Share this story with your friends!
---
Help us make Spot.ph better!
Take the short survey
Load More Stories