10 Funniest Posts from the Allan Carreon Ambassador of Intergalactic Earth FB Page
#KeepCalmAndCarreon with the (former) presidential candidate!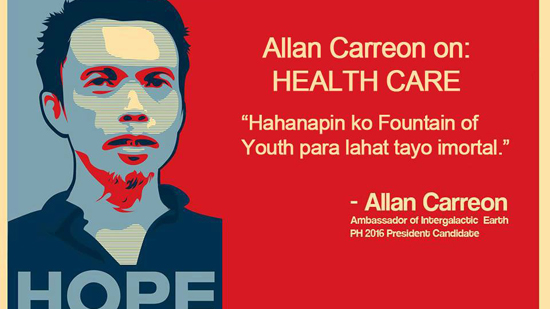 (SPOT.ph) Calling himself an "intergalactic space ambassador," Allan Carreon was undoubtedly one of the more colorful personalities who in 2015 announced their bids for the Philippine presidency.
"The aliens have given me the will to run for president," Carreon told reporters that time.
Who wouldn't get behind a leader with the blessing of aliens?
Sadly, Carreon was one of the presidential aspirants the Commission on Elections law department deemed a "nuisance."
However, his spirit lives on through a Facebook page, which "Allan" regularly uses to post words of wisdom or his plans to promote national development in the country.
Here are just some of the…interesting insights "Allan"'s Facebook page has to offer: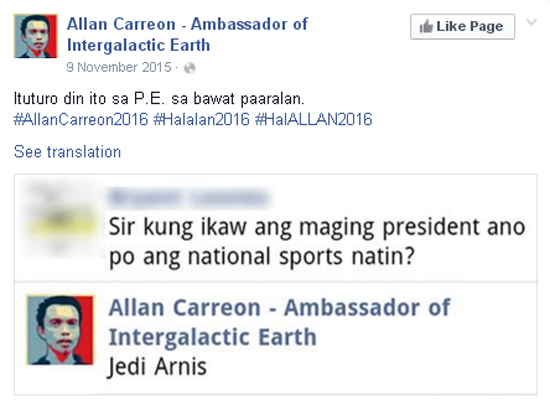 ADVERTISEMENT - CONTINUE READING BELOW
Step forward, Padawan.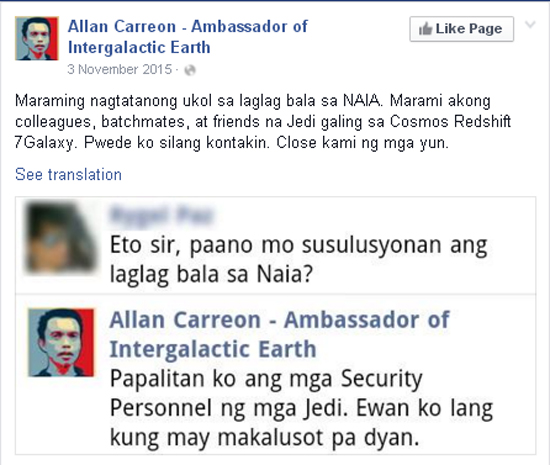 The guy really loves Star Wars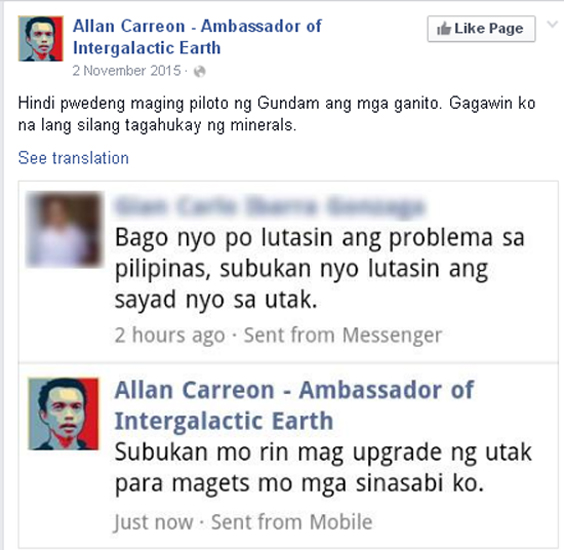 Deep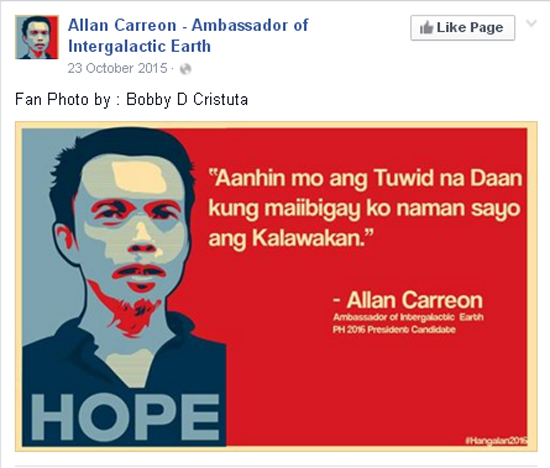 ADVERTISEMENT - CONTINUE READING BELOW
And that's a pick-up line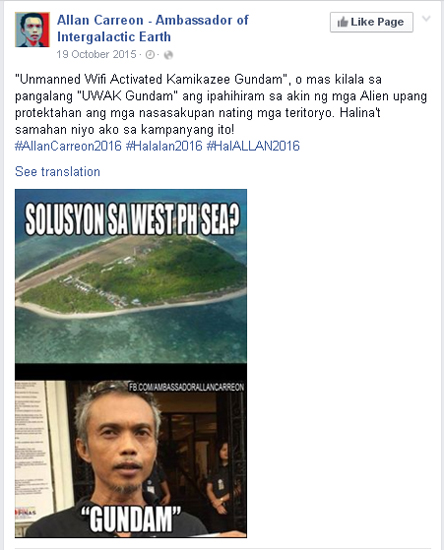 Filipino taxpayers will surely get behind this proposal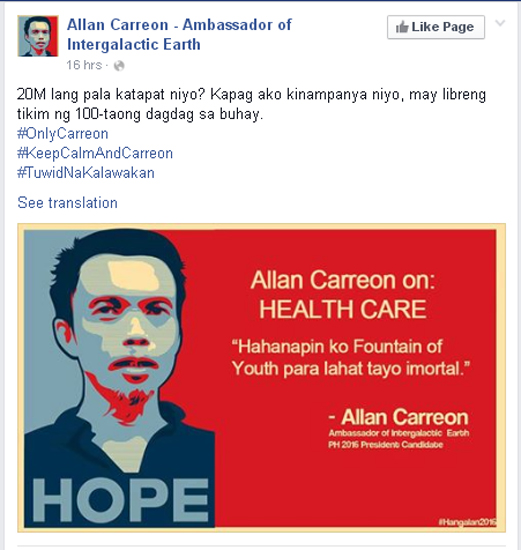 It's probably where the mermaids, unicorns, and dragons are.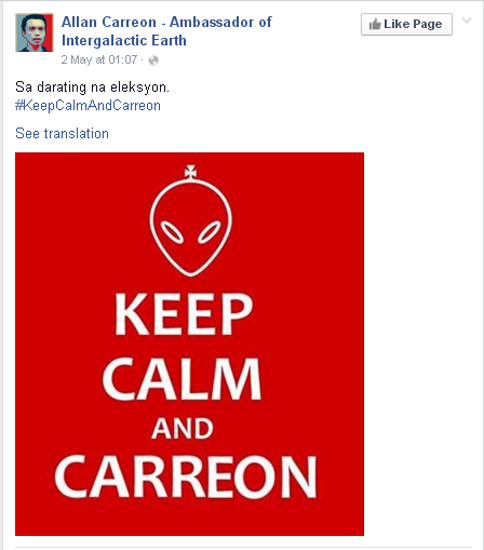 ADVERTISEMENT - CONTINUE READING BELOW
Slogan of the year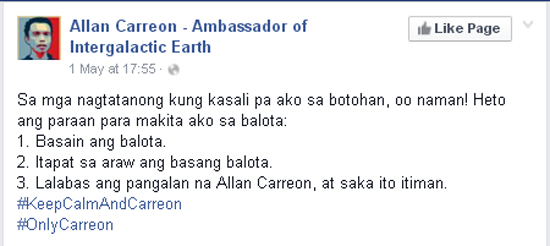 You didn't really think he was out of the running already, did you?

Politicians should be as transparent as Allan is.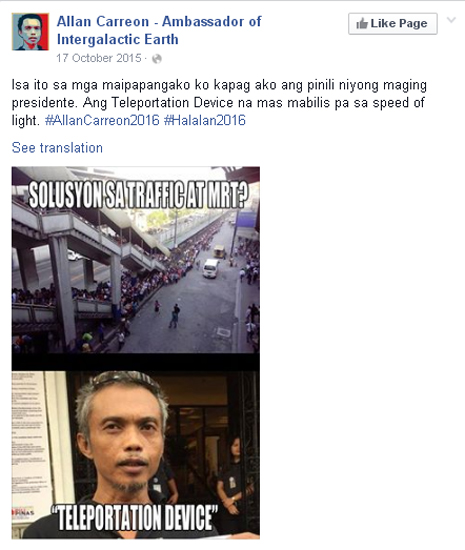 ADVERTISEMENT - CONTINUE READING BELOW
Finally, the solution to our traffic woes
Screen caps from the Allan Carreon Facebook page
Load More Stories