10 Thoughts You Have When You're Too Old to Go Clubbing
Titas, this list is for you.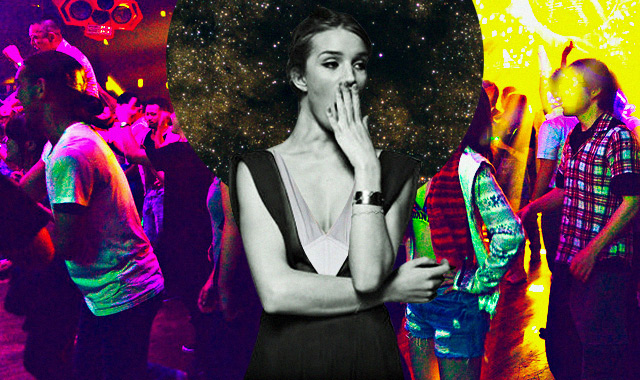 (SPOT.ph) There was once a time when the most exciting part of adulthood was having the freedom to go out at night. Suddenly, it's okay to party the night away with your friends and go to work with a hangover. Heck, you've probably been to that club so many times that you've made friends with the bouncer or bartender. Then, it hits you out of nowhere: You're yawning once 10 p.m. strikes, everything in the club annoys you, and your head hurts more than usual (and no, it's not because of too many drinks).
We list the 10 thoughts that go through your head when you're too old to go clubbing.
"Isn't 10 p.m. a little late?"
You're instantly worried that your friends' plans will disrupt your nightly regimen that usually ends with you tucked in bed by 10...at most.
"Everything is too loud!"
You can't hear any of your friends, it's too dark to lip-read, and you're starting to get mild palpitations because of the speakers and flashing lights.
"I can't believe I'm paying this much for one drink."
Have drinks always been this overpriced? Why is the food so tiny and expensive? You could be saving this money to pay bills instead.
"How long do we have to be here?"
But let's be honest—by the time midnight rolls around, you're already panicking at how you won't have enough energy for tomorrow.
"I don't know any of these songs."
Who the heck is Desiigner?!! What does EDM even mean?
ADVERTISEMENT - CONTINUE READING BELOW
"Ang daming tao."
You fail to see the fun in bumping elbows with drunk and sweaty people. Also, there just seems to be lines everywhere. Lines outside, lines to the washroom, lines to the bar...you're starting to miss the comfort of wide, open space.
"Where are all the seats?"
You wore sensible shoes and your feet still hurt. You just don't understand the appeal of a dancefloor anymore, and find yourself staring dreamily at the occupied booths.
"Is this how kids dress these days?"
Do girls really wear shirts under dresses now? Where are your parents? Nagpaalam ba kayo?
CONTINUE READING BELOW
Recommended Videos
"I could be watching Netflix right now."
Or sleeping. Your bed suddenly seems like a beautiful, mystical land far, far away.
"Uwi na tayo, antok na ako."
FREEDOM! Early dinner na lang next time, please?
Share this story with your friends!
---
Help us make Spot.ph better!
Take the short survey
Load More Stories