10 Baduy Pickup Lines That Need to Be Retired
Is a little originality too much to ask?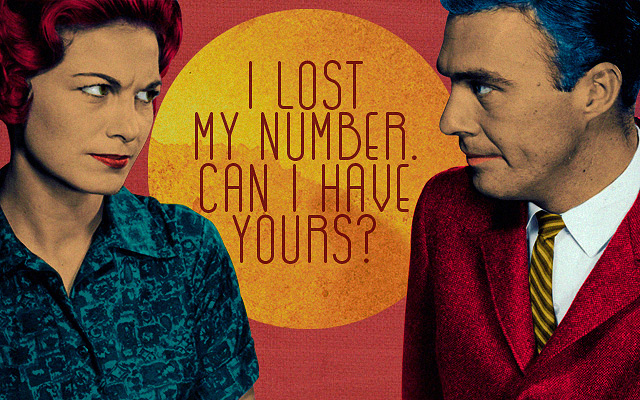 (SPOT.ph) Even in the age of Tinder and other dating apps, first impressions still last. But there are some conversation-starters that we can definitely live without. Case in point: Cringe-worthy pickup lines. Here's an earth-shattering tip: You can actually get someone's attention without dropping these downers. Here are 10 baduy pickup lines you're probably sick of hearing.
ADVERTISEMENT - CONTINUE READING BELOW
"Parang kilala kita."
In your dreams, maybe. 
"Do you believe in love at first sight? Or should I walk around you one more time?"
The only place she'll want to see you walk out of is out the door.
"Are you tired? Because you've been running through my mind all day."
No, I've got excellent stamina. 
"I lost my number. Can I have yours?"
Did you lose your sense of creativity too?
"Do you have a name, or can I call you mine?"
You can call me with the fake number I'm about to give you.
"Are those space pants? Because that a** is out of this world."
Why don't you get on that rocket and blast off in 3, 2, 1...
"Magnanakaw ka ba? Kasi ninakaw mo ang puso ko."
Return to sender.
"My name is _______. But you can call me tonight."
If women had a peso for every time they heard this, they'd be richer than the richest man on earth.
ADVERTISEMENT - CONTINUE READING BELOW
"How on earth does a girl like you not have a boyfriend?"
I'm perfectly fine, thanks! 
"Did it hurt when you fell from heaven?"
Walk away.
Load More Stories