10 Things You Can Do to Follow the Anti-Distracted Driving Law
Remember: Take with a grain of salt.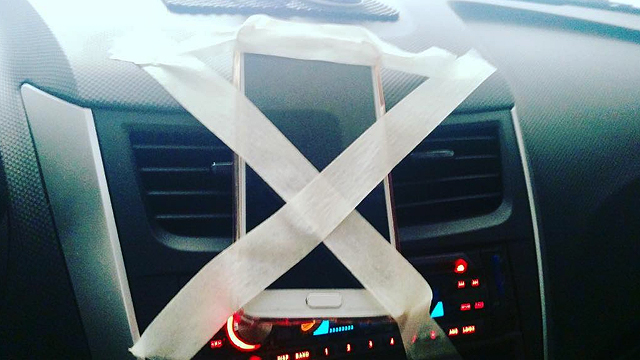 (SPOT.ph) Metro Manila Development Authority's recent clarification on the Anti-Distracted Driving Law enforced on May 18 just made motorists more confused. What do they mean by "line of sight"? What if we need to use online maps and car-sharing services with our phones? Are trinkets, accessories, figurines, and rosaries not allowed too? The law raised a lot of questions on just how distracted can we be when it comes to putting things on the dashboard. Thankfully, there are plenty of FAQs to keep us busy while we figure out what we should exactly be doing at this point.
ADVERTISEMENT - CONTINUE READING BELOW
CONTINUE READING BELOW
Recommended Videos
Here are some of the most hilarious things you can do to follow the law. With Manila's busy streets and confusing road rules, we need all the funny we can get.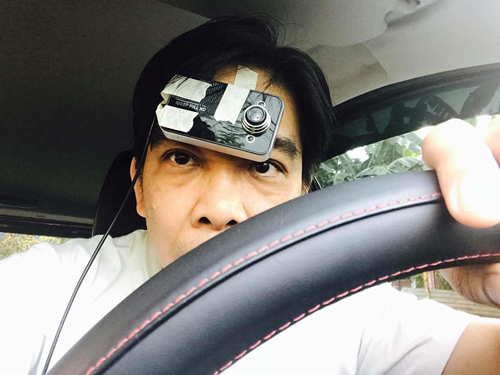 Strap your cam to your forehead.
Just to be sure.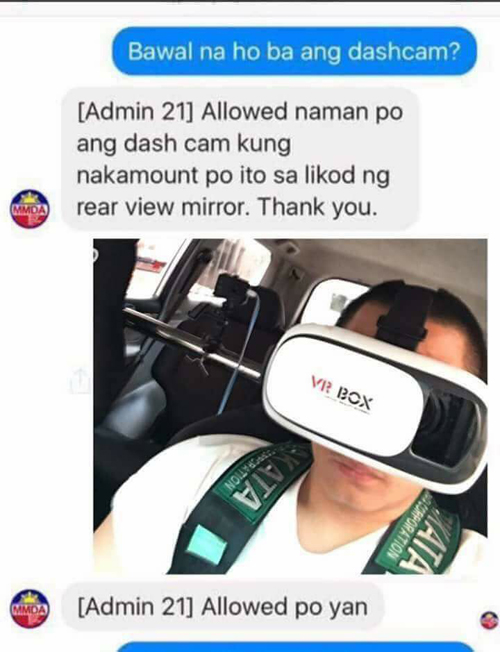 ADVERTISEMENT - CONTINUE READING BELOW
You can also strap on those VR Box Glasses.
Because the MMDA said so.
Have an Anti-Distracted Driving Law guide handy.
Know if you're actually violating anything before the traffic enforcers try anything sketchy.
Chadan! #AntiDistractedDrivingLaw pic.twitter.com/AGDD6nsP5B

— Kate (@kthrncrdr) May 19, 2017
Go old-school.
Can't use Google Maps or Waze? Well, there's always the ever-dependable street map.
Hang your rosaries somewhere else.
Aileen Lizada of the Land Transportation Franchising and Regulatory Board explained through Inquirer that placing "defective, improper or unauthorized accessories" on the rearview mirror is a violation of another law—Joint Administrative Order No. 2014-01.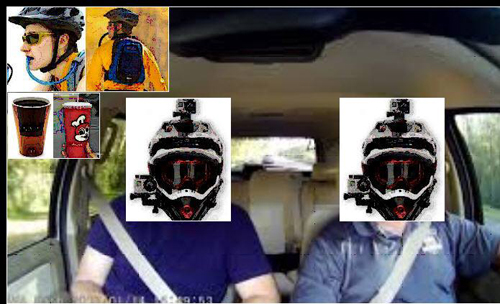 ADVERTISEMENT - CONTINUE READING BELOW
Gear up!
Put your dashcam on a helmet and your drinks on a hydration pack. You can now be totally hands-free.
Steer clear from smartphones altogether.
Bye, apps!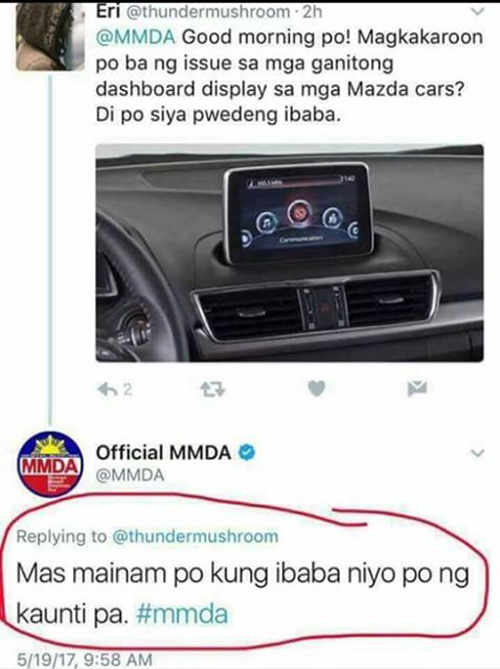 Customize your car.
When it's too high, go low.
Put your phone away from the "line of sight."
No phone mount? No problem.
ADVERTISEMENT - CONTINUE READING BELOW
#AntiDistractedDrivingLaw #SeenOnFB pic.twitter.com/mlN9k4qvgn

— Raquel Fortun (@Doc4Dead) May 18, 2017
Drive a jeepney instead.
Because you won't get distracted at all.
Load More Stories