Have you voted for Efren Penaflorida as CNN Hero of the Year yet?
SPOT.ph talks to CNN Hero of the Year nominee Efren Penaflorida Jr. about hero-worship, rising above poverty and pushing for change.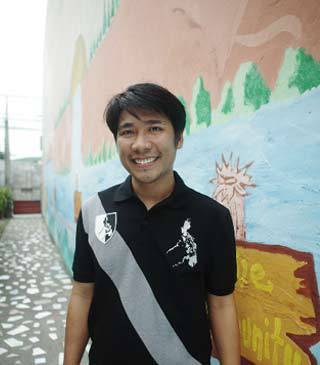 You've probably seen his name in Facebook and Twitter, urging you to vote for him as this year's CNN Hero of the Year. Each year, CNN gives $100,000 to the winner from ten finalists, whittled down from 9,000 nominees from around the world. Efren Peñaflorida Jr. was recognized by CNN for his efforts in bringing education to underprivileged children by using kariton classrooms. But the unassuming and inspiring teacher who chose to rise from a poverty-stricken life admits he didn't expect to be nominated for CNN's Hero of the Year.
"I almost froze when I heard the news. I was in total shock! Top 10 was surreal, it came as a big surprise, " he shares. Peñaflorida was busy with other volunteers helping with rebuilding efforts after typhoon Ondoy when the announcement was made. "With Anderson Cooper's announcement, Caviteños and my Facebook friends rejoiced, my email and FB wall were filled with greetings."
Now 28, Peñaflorida grew up in Caridad, Cavite not having much. The middle child of a tricycle driver and a vendor, he dreamt of being an engineer. He met his mentor during grade school, a pastor at Club 8586, where he volunteered to help with outreach projects. It was his mentor who also encouraged him to continue with volunteer work, assuring him that the Club will help him with his education. Peñaflorida finished high school and college, with an associate diploma in Computer Technology from San Sebastian College and a bachelor's degree in education from the Cavite State University.
ADVERTISEMENT - CONTINUE READING BELOW
Knowing firsthand how living in the slums can push children into a life filled with drugs, violence and hopelessness, Peñaflorida formed the Dynamic Teen Company (DTC) in 1999 to divert the attention of students from violent gangs and fraternities. He recalls being told by his mentor that if he didn't change his life, he will either end up in jail or get killed. With DTC, he encouraged others to focus their energies on community service and talent development.
Though it started out with only 20 volunteers, DTC now conducts several activities such as Balik Eskwela (Back to School), an annual event where they distribute free school supplies to underprivileged children and hold hygiene and medical missions in Cavite. They also raise their own funds by producing crafts for sale, aside from running their own "diyaryo-bote" operations, selling newspapers and bottles to support their projects.
CONTINUE READING BELOW
Recommended Videos
The Cavite-based group has received several citations, including recognition from the National Economic and Development Board (NEDA) and the National Youth Commission of the Philippines in 2008 and Gawad Geny Lopez Jr. Bayaning Pilipino Award from ABS-CBN in 2007.
Local clothing brand Collezione has also pledged its support to Peñaflorida. Fashion designer Rhett Eala, Creative Director for Collezione C2, agrees that Peñaflorida is a true hero. "He did not allow his personal circumstances to shape his destiny. Instead, he decided that he would be the change. That he could make that difference. He quietly created the kariton classrooms that have now caught the attention of the international media via CNN's Heroes."
ADVERTISEMENT - CONTINUE READING BELOW
Collezione C2 is helping Peñaflorida get enough votes to be named CNN's Hero for 2009. According to Eala, "We are rallying people from all over to vote for him, we are telling his story so that many more will know, vote for him and hopefully, want to donate to his cause. His example of quiet and sincere work is truly the example that we want to emulate. At the end of the day, it is about working together, uniting behind that desire to see a better Philippines, and it starts with each one of us." "Efren symbolizes the hope for a better Philippines. He inspires, just as we at Collezione-C2 want to inspire Filipinos everywhere [so] that we can all make that difference," Eala adds.
Peñaflorida is preparing for a trip to the United States to receive an award for being one of the top 10 nominees for CNN's Hero of the Year. Peñaflorida, who loves reading, surfing the Internet and spending a lot of time on Facebook, talks to SPOT.ph about the CNN Hero of the Year nomination and what we can do to help him:
SPOT.ph: Tell us about how the kariton classrooms started.
It was really an idea which simply evolved through the years. When we volunteered with Club 8586 in the 1990s as outreach educators, we only used plastic bags to carry our things. Our mentor lent us his camping bag and backpack to make things easier for us. When the outreach grew and new services were offered like clinic and hygiene [missions], our mentor purchased a green pedicab for us, with a built-in compartment on top of it.
ADVERTISEMENT - CONTINUE READING BELOW
But the heavy equipment gave us a flat tire most of the time, so a fellow volunteer who was 14 years old at that time suggested we use a pushcart. Our officers, together with our mentor, supported the idea and we used the cash awarded to us by Bayaning Pilipino to refurbish an old kariton into a pushcart school and we named it "Kari." We later produced a second one to carry the flag and the play center and named it "Toni." Thus, "Kari" and "Toni" were born.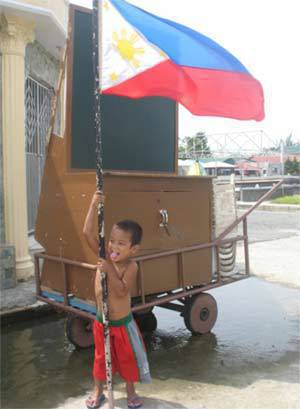 SPOT.ph: What are the other things you hope to accomplish with Dynamic Teen Company (DTC)?
We will continue the duplication of the pushcart school system, with the efforts of the different groups who took interest in what we do.
For DTC, we pray to build a center for learning, a sanctuary for kids. A place where kids can study, play, be fed, stay, and be molded to becoming good, responsible and productive citizens through the process of mentoring. [The center] would be able to train a lot more kids effectively.
ADVERTISEMENT - CONTINUE READING BELOW
SPOT.ph: How has the CNN Hero of the Year nomination changed your life so far?
I became busier with more talks, guestings and interviews but what matters to me is the affirmation it gave my co-volunteers, that what we are all doing is a worthy cause.
Now, almost everyone I meet addresses me as a hero but the true heroes here are the people I represent. They are the children who are now determined to learn, the volunteers who unwaveringly dedicated their services for free, the selfless Filipino educators who teach beyond their call of duty, and every Filipino who makes a difference in their simplest ways, they are the heroes I proudly represent.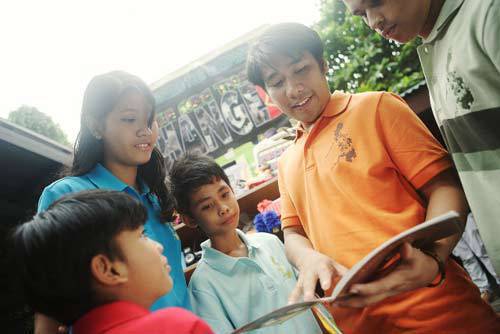 SPOT.ph: You are hailed as a hero, but who are the people that you look up to?
The true heroes here are the dedicated volunteers who tirelessly serve the impoverished children on the streets and in the slums. They give their time unselfishly and endure struggles.
ADVERTISEMENT - CONTINUE READING BELOW
And of course our mentor, whose name I'd rather not disclose, who believed in us when nobody else did in the beginning. He sees the potential in every person he crosses paths with and tries to bring out the best in each of us. For me, and my other colleagues, he's not only a hero, but a maker of heroes as well.
SPOT.ph: What do you think of the upcoming 2010 elections? What should the youth keep in mind when choosing a new leader?
To my fellow young voters, make sure you pray for the right leader rather than being influenced by the hype and advertisements. Let's choose that person who sympathetically knows and hears the cry for change in every Filipino's heart and one who naturally thinks of himself less but more of the people, especially the children, who are non-voters. A leadership that will empower Filipinos and not pamper us with dole-outs, will stand for what's right and not for convenience and will think of the country's welfare rather than staying in power.
SPOT.ph: How can people help with Dynamic Teen Company (DTC)?
We want to share everything we know to help make positive change a reality in the near future. Our programs can be duplicated and the pushcart is very replicable with no patent nor franchise.
Just help us fulfill the dream for an equal chance for all children to experience learning the fun way. You can help us in a million ways, only your imagination can limit you. Help by adapting the system, tell our story, be inspired and inspire others too. Put up your own cart of learning, send us stuff we can use, help us build our dream center. Remember that "you are the change that you dream and together, we are the change that this world needs to be."
ADVERTISEMENT - CONTINUE READING BELOW
You can help Efren Peñaflorida's cause by voting for him as the CNN Hero of the Year. Voting ends on November 19.
Click here to read more about the Dynamic Teen Company and how you can help.
Click here to read CNN's story on Efren Peñaflorida.
Share this story with your friends!
---
Help us make Spot.ph better!
Take the short survey
Load More Stories