Christopher Lao on his infamous TV interview, cyberbullying + moving on
SPOT.ph chats with the accidental celebrity of the now-famous phrase,"I should have been informed."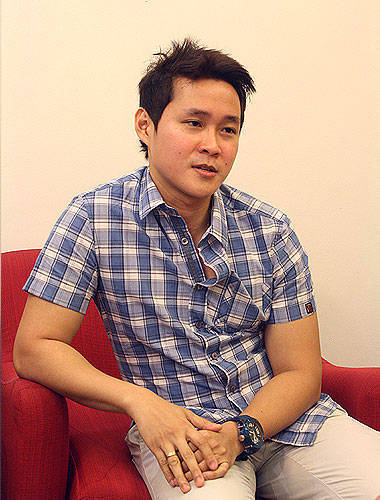 "...people went overboard, attacking me below the belt. It was definitely not good," says Lao.
(SPOT.ph) Christopher Lao, the UP College of law student who earned instant Internet celebrity status when he drove his car into a flooded Metro Manila street, is now, well, informed. After his much talked-about TV meltdown which gave way to Facebook hate pages and jokes, the law student let his guard down and opened up to SPOT.ph about the infamous TV interview, becoming an accidental celebrity and why he wants to be the face of the fight against cyberbullying.
ADVERTISEMENT - CONTINUE READING BELOW
Tell us how you felt after the infamous TV interview came out.
It was definitely a career low for me. That's how I felt, everything I worked so hard for was in shambles. I got so traumatized that I stayed away from television, I didn't want to see news anymore. I felt so awful and traumatized. I stayed away from public places as well. I didn't want to see people, especially those who know me, I didn't know how to talk to them.
But you posted a statement after the interview?
Actually, I was pressured into coming out with a statement. I didn't know if it was going to make it worse. Parang, I kept thinking, 'It'll all just go away. Wag mo nang patulan.'  But I decided to come out with a statement so I could thank all those who extended support. I also wanted to say sorry. Sabi ko sa sarili ko, ' magso-sorry ako sa mga nagalit, pasensiya na.'
ADVERTISEMENT - CONTINUE READING BELOW
A lot of people said that what happened to you was a form of cyberbullying. How do you feel about that?
Definitely.  I agree. Binasa ko lahat, eh, so I know that I was bullied. I can't deny it, I felt really bullied. And people went overboard, attacking me below the belt. It was definitely not good. It could destroy a person's life.
If you could go back to that infamous TV interview, what would you do differently? Do you think you could have said something different during the interview?
(Laughs) If I could go back...I realize now that it was not under my control. I was so distraught.  If I could go back, I would be distraught again, maybe the outcome would have been the same. It could have been changed...maybe through the interviewer. He could have asked me different questions, instead he wanted to shame me. Well, mission accomplished for him.
ADVERTISEMENT - CONTINUE READING BELOW
But you turned things around with the BPI ad. How did that deal happen?
McCann-Erickson contacted me and asked how I felt about doing an ad.
Were you surprised that they approached you for a TV commercial?
No, because at the height of it all, I got other offers [from other companies I'd rather not disclose] but I was not in any position to accept any offers because I didn't feel okay about the entire thing, I was yet to pick myself up. I turned them down. I'm not an opportunistic person, I'm not a showbiz person. I'm just a regular guy so I said no. So I left the country, went to Hong Kong and Thailand with my family for two weeks. I thought I had to get away, to find solace.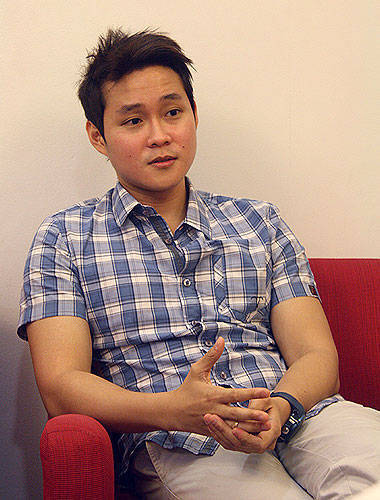 ADVERTISEMENT - CONTINUE READING BELOW
Lao on the BPI deal: "It's my way of saying yes to life."
So, the BPI deal came after you came back from your out-of-the-country trip?
It was offered after I came back.
Why did you say yes to BPI and McCann Ericson?
McCann was so professional about it. They had lunch with me first to see how I was doing and if I was in any position to accept these things.  At the time, they were also surprised that I said yes. Pero, when I saw kung anong gagawin sa ad, medyo na-trauma pa rin ako. It was a reenactment of what happened, it was really something I hesitated on doing.
I also have friends in McCann. They were also people in McCann who reached out to me at the height of it all and they sympathized with me. So I was comfortable with them to begin with and when the offer from BPI came, I said yes. Of course, BPI is a great brand. But at that time, I had the realization already, to stop listening to what other people kept saying. When I was abroad, I had the realization to stop listening to other people other than myself, yun na yun. So I said yes, I'm gonna take it.
ADVERTISEMENT - CONTINUE READING BELOW

How did you feel when you were filming the commercial? Tell us about the shoot.
We discussed it first before we started shooting and I really felt uncomfortable, to the point that I wanted to back out. But I said yes already, so 'game.' At the shoot, they made me feel like a star and that was very important for me to keep on doing  the shoot and I would read the lines so badly because it reminded me of everything. 22 takes yon! They were very professional and the director was great.
The director rehearsed us a couple of times and he made sure that everything was perfect. It was great! It was all new to me and I had to rely on my commitment to them, I had to believe that I could do it. I'm proud of myself...for doing the commercial, for going through with the shoot.
ADVERTISEMENT - CONTINUE READING BELOW
Is the BPI TV commercial a one-time deal or should we expect to see more of you on TV?
Well, I am in the position to accept (laughs), so kung meron, why not? It's my way of saying yes to life.  Saka naging advocacy ko na din yung fight against cyberbullying. It's my way of speaking up.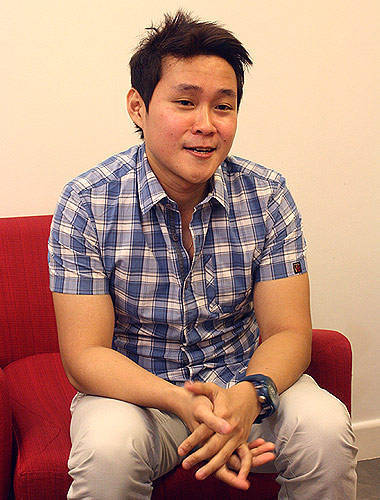 ADVERTISEMENT - CONTINUE READING BELOW
Lao jokes, "I think I am a  famous and infamous celebrity at the same time."
Have you joined any anti-cyberbullying groups?
Not yet. But I'd like to do more work on it. I'd like to be the face of it [cyberbullying]. Iba kasi kung manggagaling sa totoong na-bully.  It wasn't even bullying at the local level, it was a big thing. But the message is, all of us, we're not meant to break.
What are you busy with and what are your future plans?
Well, hopefully, I pass the bar exams. And I want to carry this advocacy with me, be the face of this advocacy, maybe apply my knowledge of the law into crafting better rules to safeguard people against our culture of violence. If I pass the bar, I don't think it will be a disservice to my profession if I carry this advocacy wherever I go. And I want to be an inspiration...Knowing that I have a long-term goal, I'm just inspired to tackle this hurdle, this challenge of passing the bar. Excited ako right now to get through it, to succeed, because there's something waiting for me after this. I'm a living embodiment of...a victim, winner, a survivor, diba? I lived! Can you imagine that? I felt like giving up but I still find myself opening my books for the bar exams. Pass or fail, I'm going to be proud. Ako parang, 'I'm not gonna take the bar because I might fail and people will say bad things again?' I'm over that, eh. They can say all these bad things about me, 'Confirmed , you're stupid, you're dumb.' Pero bahala na, I'm taking the exams.
ADVERTISEMENT - CONTINUE READING BELOW
Do you consider yourself a celebrity now?
Absolutely. Well, that's what they say. If you define a celebrity as someone people know, then, yes (laughs).  I think I am a  famous and infamous celebrity at the same time. And I want to be a celebrity, not for private interests, but because of a greater goal and that is to reach out to victims [of bullying]. And I am going to take advantage of this, because it gives me leverage to deliver my message to the proper audience. I want to be a celebrity that inspires. Yan ang goal ko. A celebrity with a cause, that's what I am.
Interview by Trixie Zabal-Mendoza. Photos by Warren Espejo
CONTINUE READING BELOW
Recommended Videos
Share this story with your friends!
---
Help us make Spot.ph better!
Take the short survey
Load More Stories