10 Very #Tita Thoughts on Cosmo Carnival 2015
What would a tita think?
(SPOT.ph) Some would call the evening of September 5 the most wonderful time of the year for all fun and fearless females. The Cosmo Carnival, a wet and wild outdoor party, saw 69 sizzling Cosmo Bachelors and 10 hot celebrity centerfolds strut their stuff at the Mall of Asia Concert Grounds, all to the delight of the audience—titas included.
Now, titas definitely know how to have fun, but they do have their unique take on the hot happenings last night. Read on to find out what went on in the mind of a tita at this year's scorching-hot Cosmo Carnival.
Photos by Ian Santos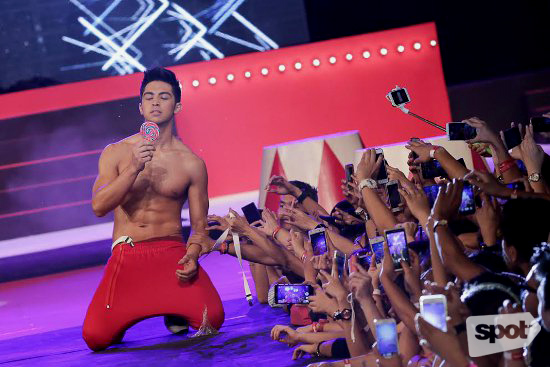 I'd think twice before licking that lollipop...but I'll probably do it.
Some hunks had surprises up their, er, crotches. For Derrick Monasterio, it was a sweet treat he didn't mind sharing with a #blessed audience member.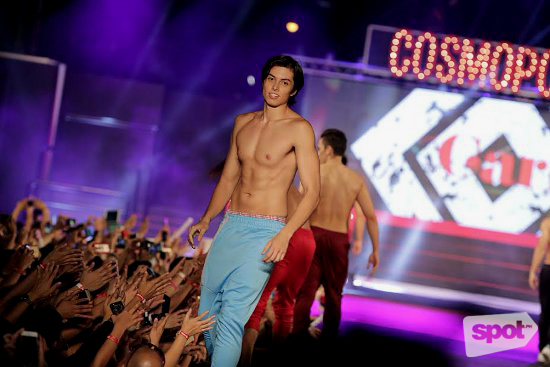 ADVERTISEMENT - CONTINUE READING BELOW
LA Aguinaldo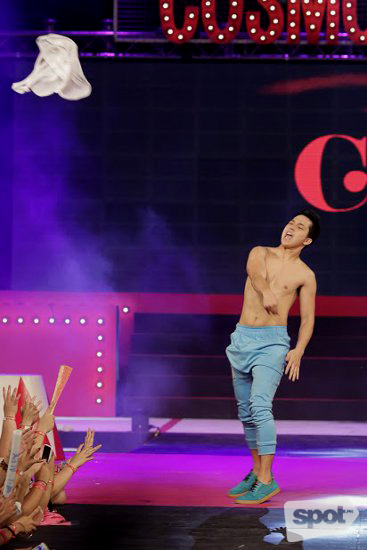 CONTINUE READING BELOW
Recommended Videos
Elmo Magalona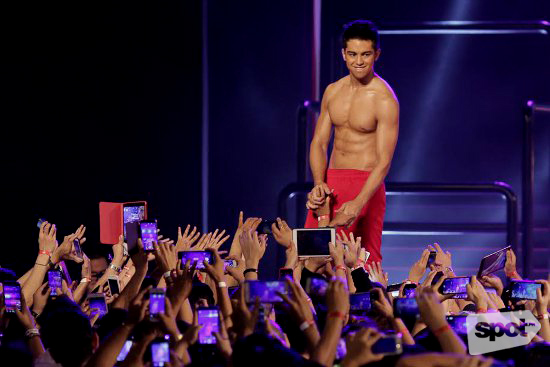 Derrick Monasterio
But they look so baby-faced they could be my little brother's best friend! #feelingcougar
Elmo Magalona, LA Aguinaldo, and Derrick Monasterio are all grown up now, so titas couldn't help but feel slightly guilty for having dirty thoughts.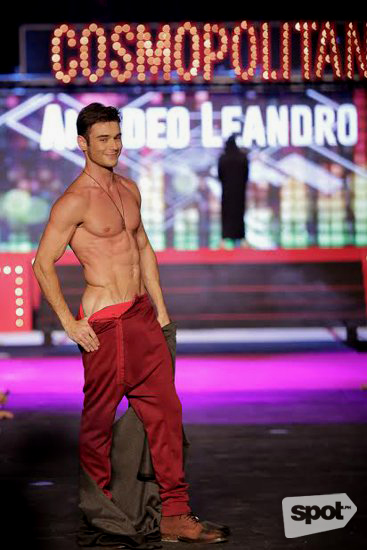 ADVERTISEMENT - CONTINUE READING BELOW
Pangalan pa lang, ulam na!
With a name like that and a sizzling physique to boot, this man was definitely destined for hotness.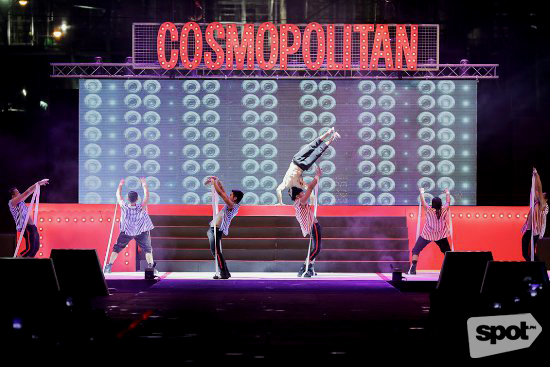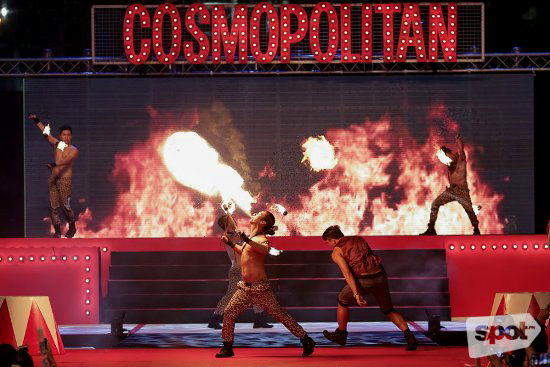 These dancers are way more limber than I am.
When tough-looking guys can bend and snap better than you do, you know it's time to really shape up.
ADVERTISEMENT - CONTINUE READING BELOW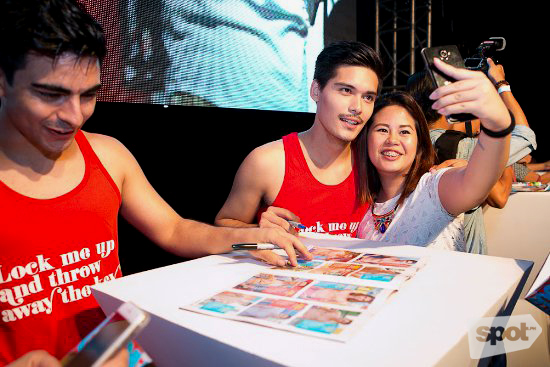 I need to Instagram this. What's the hashtag again?
Of course, a tita had to update her followers on her fun and fearless escapades. Now only if she could keep that hashtag in her head.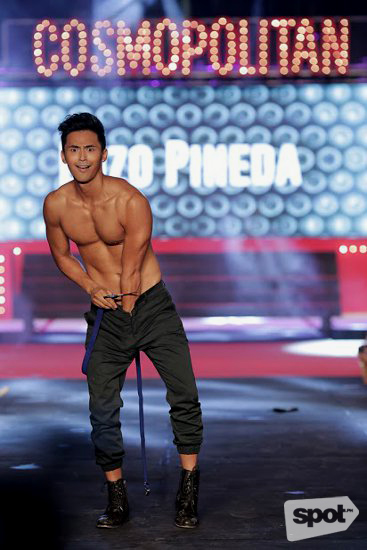 Stop teasing and take it off!
We've got no balls, but we sure feel blue when you don't follow through!
ADVERTISEMENT - CONTINUE READING BELOW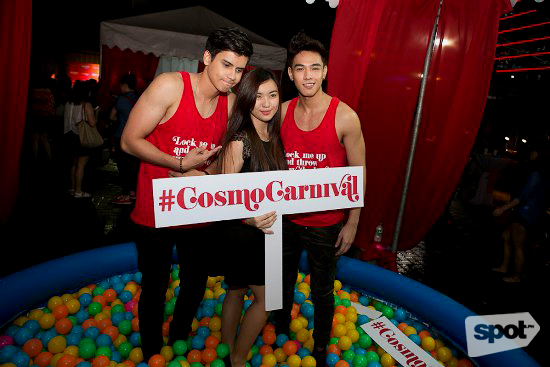 I'd love to juggle those balls, if you know what I mean.
The ladies didn't mind the long lines to join these hunks in a steaming pool of, er, balls.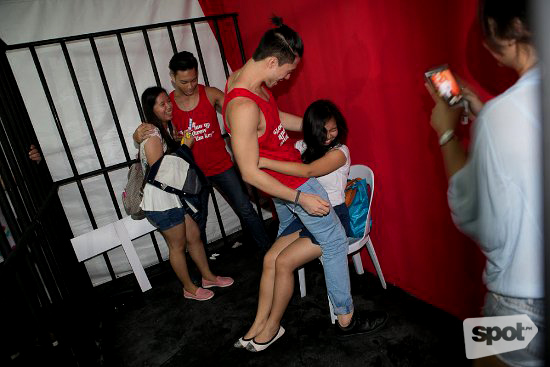 Oh, Mr. Officer, what police brutality!
Admit it, girls, if given the chance, you'd have loved to be locked up there forever.
ADVERTISEMENT - CONTINUE READING BELOW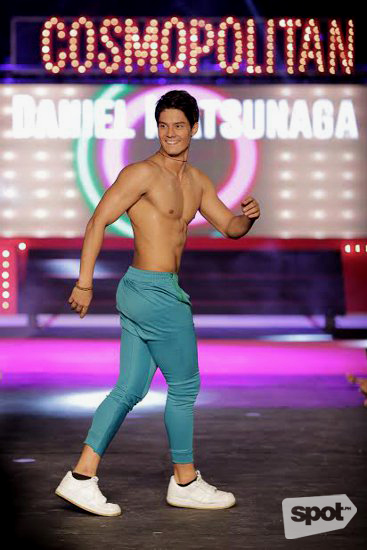 I'd give anything to be Daniel's Erich even for just one night.
Not even the tita-est of all could resist the charms of Cosmo Carnival main man Daniel Matsunaga. We all wish we could be in Erich's shoes even just for a night!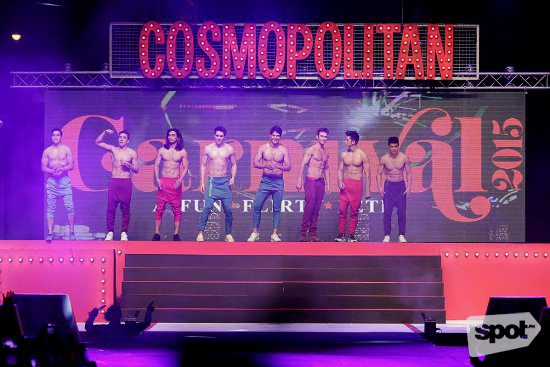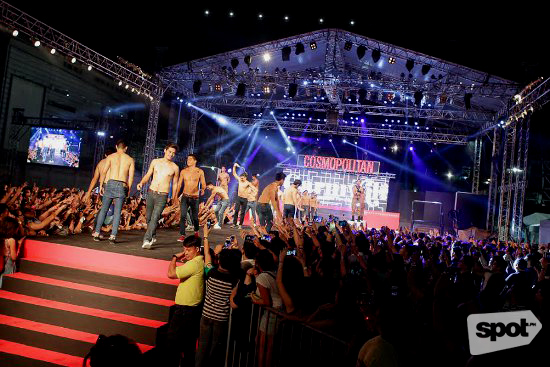 ADVERTISEMENT - CONTINUE READING BELOW
So full from this beefcake buffet, but I could still use some dessert. Is Cafe Mary Grace still open?
Standing all night to ogle ripped men, although highly rewarding, was bound to take its toll on any tita.
Photos by Ian Santos
Share this story with your friends!
---
Help us make Spot.ph better!
Take the short survey
Load More Stories