Victoria Aveyard talks about the Red Queen series, superpowers, and Tinder
The best-selling author gives us a peek into her writer's life.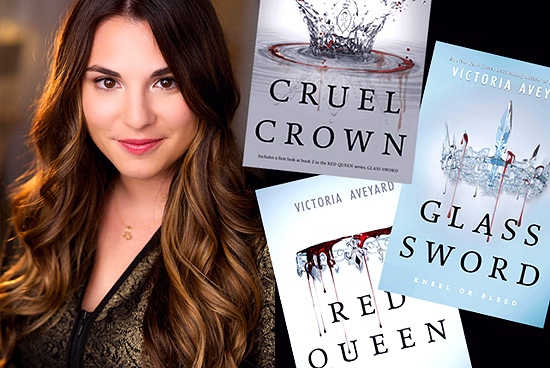 (SPOT.ph) Spotting us and waving from afar, Victoria Aveyard sweeps an arm over an assortment of pastries and says, "Please get some!" The popular YA author is in town for book signing events this weekend, and she's already busy making the rounds of interviews. As she laughingly launches into tales of delayed flights and sweet mango juice, we know we're in for a nice afternoon.
When you were a kid, what kind of books did you read?
I read a lot of fantasy. The biggest book of my adolescence was Lord of the Rings, which I love, my favorite story of all time, and then, of course, Harry Potter. I was nine years old when I first started reading Harry Potter, and I was 17 when the last book came out. I felt like I went to Hogwarts. I cried when they cast Hermione Granger, because I was Hermione Granger! I like fantasy, sci-fi, big world, and history.
What's your writing process?
Writing is my full time job, so I'm very lucky in that. I treat it like a job and I can work days. I like to work 9 to 5, 10 to 5, whatever. When 5 o'clock rolls around, I'm done for the day. The evenings are mine. [It's] really nice to be able to shut off the brain and kind of not give myself homework, because you'll burn out if you do that. And I don't work on the weekend, either, unless of course I'm on a deadline and I really need to. It helps me refuel and not get burned out and be sort of excited to go to work on Monday.
ADVERTISEMENT - CONTINUE READING BELOW
In terms of telling a story, I hate to outline, but I make myself outline before I start a book. Five to six pages, I break it down to three acts, which is the film's structure, and I usually know my first act from my third act very, very well, and the second act is usually where I struggle, but it's also where I find a lot of the story and the mystery of the characters, where people start doing things on their own, which is very weird when I'm writing and the character says or does something that I didn't plan for. You get to that point of existence where you feel like, "I'm not writing this anymore, I'm just channelling Mare's story," which is cool.
CONTINUE READING BELOW
Recommended Videos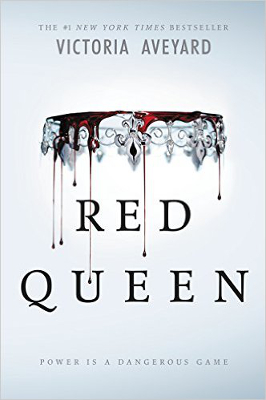 We understand that you're also a scriptwriter. How's that different from being an author?
There's a lot of differences, there's a lot of similarities. Screenplays are just by virtue of the medium shorter, they are about a 120 pages maximum unless you're Quentin Tarantino. You have to communicate very efficiently, your pacing is very quick, your tone is very deliberate, rules of grammar don't really apply. It's a very visual, visceral, very immediate medium. So your goal is to tell the story as quickly and as visually as possible. And when you flip over to books, of course it can take you pages and pages to describe things. Sometimes you need to do it and sometimes you shouldn't. And you can get a little deeper into your character's head and motivations, which, again, sometimes you need to do, sometimes you don't need to do. But it's great because they have their own pros and cons and I love both mediums a lot. And when I'm writing, I'll wish I was writing a screenplay and vice versa. It's a fun blend to go back and forth.
ADVERTISEMENT - CONTINUE READING BELOW
What was the first reaction of the first person who read the first draft of your first book?
Red Queen was the first book that I ever finished. And the first two people to read it, read it at the same time. My best friend and my dad. I would send them chapters of what I was writing. So when they read the full finished thing, both of them were like, "Hey, you did it! You finished your book!" And that's great. And I finished it because there were times when I thought "This is garbage and it's not going anywhere," and both of them were like, "Okay, but can you just tell me what happens then, if you're going to stop writing, because I want to know what happens." And I'm like "Fine, I'll keep writing!"
If you were to liken a famous historical figure to Mare Barrow, your red-blooded lead character with the superpower of a Silver, who would it be?
It's hard because we don't know much about historical women as teenagers. We have to make a lot of inferences because they weren't recorded as well? As historical men were. Because we get so much into Mare's head, it's hard. For me she's a very emotional character, I'm trying to think of her if she would be portrated as a historical figure. Maybe [she'd have] like Cleopatra or Elizabeth I story. Women who weren't necessarily born to power but by virtue of either wanting it or like she deserved it, would rise to power.
ADVERTISEMENT - CONTINUE READING BELOW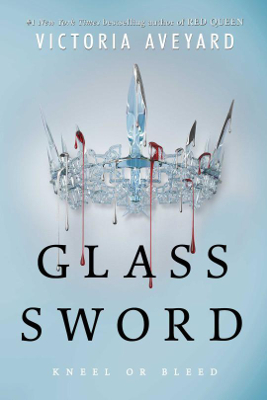 Let's mix things up a bit. What do you dislike about Mare and what do you love about Maven, the second son of the King of Norta?
That's a great question, I have never gotten that before. Most people go like, "What's your favorite part of Mare?" What I dislike about her, I think she can be a little indecisive. She wobbles back and forth, and sometimes you just want her to make a snap decision. And when she does, she usually makes the wrong decision. Very fun for me to write, but also very frustrating for the reader. I like that she's very harsh, but a lot of people don't. I like that she's selfish, but a lot of people don't. I think she gets a little emotional, I understand why, and she doesnt reach out to people when she should. And that's something that annoys me.
ADVERTISEMENT - CONTINUE READING BELOW
And for things I like about Maven, [the] kid makes decisions! He's very, very smart, I love how manipulative he is. He's my favorite character after Mare. So I love writing him. He's so complex, he really forces me to be a better writer because he's so complicated and because I need to understand all his motivations and the different facets of his personality and why he is the way he is.
Is there a time in your life that parallels any event in any of your books?
Well, there was that time I got superpowers! (Laughs) I guess it's a bit like Mare, she's 17 years old and 18 by the end of the book. And her sort of choosing the path that she wants to go on, choosing who she wants to be. She definitely took a leap at that age, which I did as well when I decided to study film and move across the country, miles away from home to a gigantic city to pursue my dreams. Mine was a lot more tame, going to college, and hers was, "I'm going to join a revolution!"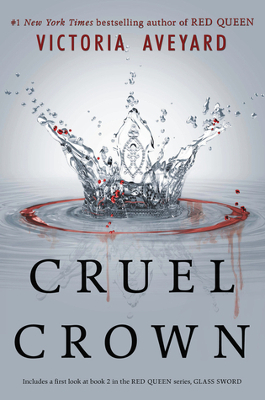 ADVERTISEMENT - CONTINUE READING BELOW
If Diana Farley, leader of the rebellious Scarlet Guard, were on Tinder, what would her bio be?
That is a good one! If Farley was on Tinder what would her bio be..."Not interested." Have you read the second book yet? She gets some action. We'll see what happens.
How about Coriane, the late Queen of Norta?
"Just looking for a friend." Poor thing. She's so sad. She was really hard to write because she was so emotionally damaged and she clearly had mental issues that were exacerbated by condition and circumstance. That for me was a really sad one to write... there were people who said, "This helped me," which is flattering and never something I expect.
So while we're in between books by you, what reads can you recommend?
Oh my god, so many! Just in terms of the books that have come out last year, it's been a real cornucopia of fantastic young adult novels. I love Passenger by Alex Bracken, I'm actually reading one of her books right now, The Darkest Minds. I really like that book too. I loved An Ember in the Ashes by Sabaa Tahir. The Wrath and the Dawn by Renée Ahdieh was probably my favorite of all the YA books that came out last year. It's the retelling of Sheherezade and A Thousand and One Nights. In this story, her best friend was taken and was killed, so she volunteered to become the next bride so she can kill the guy. A Court of Thorns and Roses by Sarah J. Maas. Six of Crows by Leigh Bardugo, also one of my favorites. I think everyone should read A Song of Ice and Fire [by George R. R. Martin]. The show's great, the books are 1,000 times better.
ADVERTISEMENT - CONTINUE READING BELOW
Victoria Aveyard will be at Glorietta 1, Makati City at 2 p.m. on Sunday, March 6. Registration starts at 10 a.m. For more details, visit National Book Store's Facebook page.
Red Queen (P435), Cruel Crown (P359), and Glass Sword (P435 paperback; P699 hardcover) are available at National Book Store.
Share this story with your friends!
---
Help us make Spot.ph better!
Take the short survey
Load More Stories