(SPOT.ph) For Pulitzer Prize-winning fictionist Adam Johnson, "writing isn't pleasurable," but he continues, because "it's rewarding." It's probably the same thing for most writers, and in the recently concluded The Philippines Readers and Writers Festival 2016, a whole assembly can attest to this. This year's festival was from August 26 to 28 at Raffles Makati, and played host to readers and writers exchanging ideas on the current literary climate in the Philippines. Aside from Filipino writers and artists, three foreign authors were also invited: Johnson (The Orphan Master's Son, Fortune Smiles: Stories), Paula McLain (Circling The Sun, The Paris Wife, and A Ticket to Ride), and Anna Todd (After, After We Collided, After We Fell, After Ever Happy, and Before).
SPOT.ph was given the opportunity to sit down with the three authors in between the panel discussions at the Festival and learn about their writing secrets.
How did you get into writing?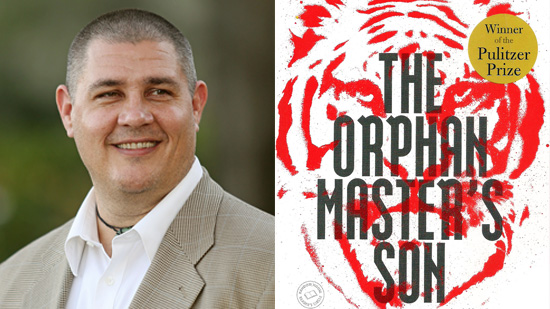 ADVERTISEMENT - CONTINUE READING BELOW
Adam Johnson: I didn't really start writing until college. I kind of discovered it by accident. My GPA was not so good because of differential equations, calculus, linear algebra. It was very hard for me. I went to my friend and I said, "I need an easy A." He said, "Creative writing. Take a poetry class. You just have to write something in the hallway five minutes before class. Then, everyone will just talk about how deep you are. The girls are pretty, and you get an easy A." But poetry was full, so I took a fiction class and I loved it. [...] I've never been the greatest student. My teachers always said [that] I was a daydreamer, an exaggerator, I didn't apply myself, said I was a liar, a cheat, a rubberknacker, looking around at things. Those are probably kind of true. But you know what, for a story, that's what you need. Suddenly, all my perceived flaws contributed to making something that matters.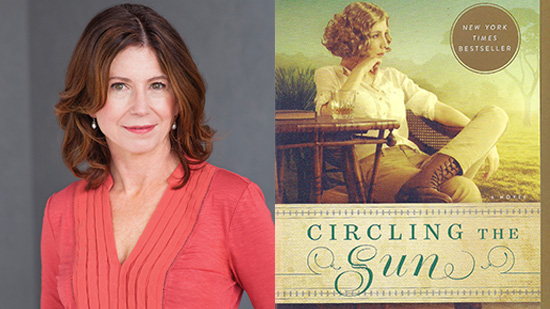 CONTINUE READING BELOW
Recommended Videos
Paula McLain: I kind of always did write when I was a child because I was always a big reader. That was a powerful force. I sort of had an unhappy childhood so reading was a way for me to kind of lose myself in other worlds and dream. So that was a pretty powerful place that I could go. [...] Then, I started writing poetry when I was a kid, then I continued with that. I went to graduate school to write poetry. It was only there that it occurred to me that I can write prose. When I was 30 years old. So I'm a late bloomer, that's what they say.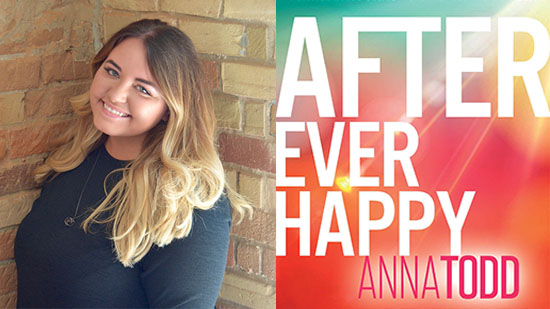 Anna Todd: I've always been a reader my whole life and I found out about Wattpad and I was reading in there for like four to five months. Then, I ran out of things to read, sort of. Even if I didn't read it all, I was reading a lot of fan fiction. And then, I just decided one day to write my own story. I didn't really think anything about it.  [...] I just kept writing and writing and then, Wattpad contacted me. They talked to publishers. Then, now, here I am.
ADVERTISEMENT - CONTINUE READING BELOW
What inspires you to write?
Johnson: [Writing] is a strange path because it isn't pleasurable, but it's rewarding. [...] Through life, my writing has ramped up, ramped up, going from being 1% writer, 99% pretender to now, I guess, I just pretended to be a writer for so long, I think I kind of just became one. [...] Now, it's just the way I process life. When I experience things or feel things, it doesn't quite make sense until I ran it into narrative.
McLain: Generally, it's like something that feels like an obsession. [...] You just have to [write], you just have to do it. It has something to do with a world that I've never been to before, that captures my imagination. That's a big force.
Todd: [Ideas] just sort of come out.
Who do you write for?
Johnson: I write to believe, to convince myself that this world is real, that this thing is real.
McLain: Not specifically. But now, with The Paris Wife, I have a readership. There are all these people who have read my book and they're mostly women, not all, but primarily women. And I go to events and I meet them all the time. So, now, I do sort of imagine that those same women are going to be the people who will pick my books. But I also write for myself.
Todd: In the beginning, I was just writing for me. Now, that I'm a little more aware of the type of readers, I sort of keep the things the same, because they're young.
ADVERTISEMENT - CONTINUE READING BELOW
Do you have a writing ritual?
Johnson: I have kids and work, so when I write, it's pretty valuable time. I want it to be well spent. So I go away from my house to write. I go to a place that has no Internet. If I'm going to abandon people who I love, then I really want to produce. I consume a lot of coffee and sparkling wine.
McLain: Yes. I try to write every day because it's like oiling a bicycle chain, riding it to keep the muscle going. I try to write in the morning because I can think better in the morning. I think it has something to do when my caffeine kicks in. I try to write a thousand words a day.
Todd:  I listen to a lot of music when I write.
What's your advice to a budding writer?
Johnson: I would take labor over talent any day. And the driven, determined writer is the writer whose books I want to read, and not necessarily the talented writer. There are a lot of beautiful books out there but the books written with urgency, where you can feel that it is crucial for the writer to express something. Even if that's the roar book, it's the more dynamic, truthful book.
McLain: I always say they should read a lot in the genre that they're writing in, and should know what's possible at the highest level and to kind of shoot for that. And also that it takes a lot of time and persistence. And that maybe not all the doors won't open immediately. I wrote for almost 20 years before anything like success came, and at any one of those points, I could have given up and done something else. But I didn't feel like I could do anything else. If you don't have to be a writer, why would you, it's a lot of effort. You have to be passionate about it. It has to be a passion project, or you won't get there, you won't get to finish it.
ADVERTISEMENT - CONTINUE READING BELOW
Todd: I would say to use Wattpad or something like it. Use the internet. It is changing publishing and changing the way that publishers think of who a writer's supposed to be.
Share this story with your friends!
---
Help us make Spot.ph better!
Take the short survey
Load More Stories