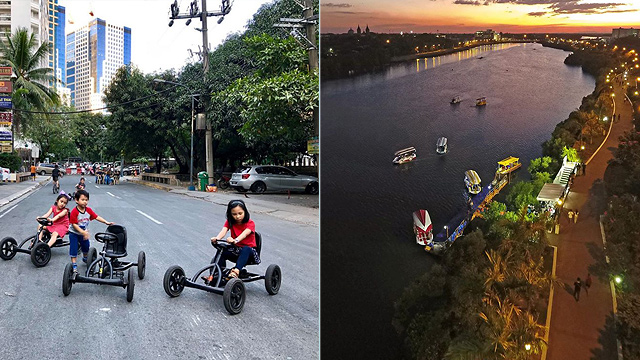 (SPOT.ph) Round-the-clock traffic gridlocks; non-existent sidewalks; pedestrian overpasses that rival Mount Everest—these are the hurdles that city dwellers have to deal with daily. Metro Manila is a nightmare for us, but imagine what it feels like for urban planners.
We spoke to four architects and urban planners and asked what they think defines a walkable city, whether Metro Manila be saved, and how they think the government should resolve these problems (most of these planners have submitted proposals to one local government arm or another—some ideas were approved, others are pending).  
ADVERTISEMENT - CONTINUE READING BELOW
And all suggested that a walkable city begins with us. "If you want change, you should be part of it," says Dr. Mark Morales, an architect or an urban planner, for example. Read on to imagine Metro Manila as it should be.
Mia Quimpo: A City Where You Don't Have to Take Grab or Angkas 
Architect and urban planner Mia Quimpo knows how cities should work as she is the former president of the Philippine Institute of Environmental Planners, senior lecturer at School of Design and Arts at the De La Salle-College of Saint Benilde, and current head of TRACTABEL Philippines Urban Business Line. Quimpo believes that connectivity can build a community, and improve the state of an entire city.
Everything Within Reach
"A walkable city is a city where all my activities are within 'walking reach,' seniors, children, and PWDs included. I don't have to take a Grab or Angkas or drive my car to get there…I don't even need to aspire to have my own car. My home, work, place of worship, my children's schools, my family and friends, my favorite shops, my local salon, coffee shop, my fitness center, local masahista, botika, ATMs, and even government transactions are all within 'walking reach.'"
ADVERTISEMENT - CONTINUE READING BELOW
Recommended Videos
"I [can] beso beso and chika with my neighbors. And if I do need to visit a different area, I have the choice to walk, bike, or commute with comfort. I have no fear of walking or biking. Multiply this typical walkable neighborhood and you'd have walkable districts; multiply these walkable districts, and you'll have a walkable city."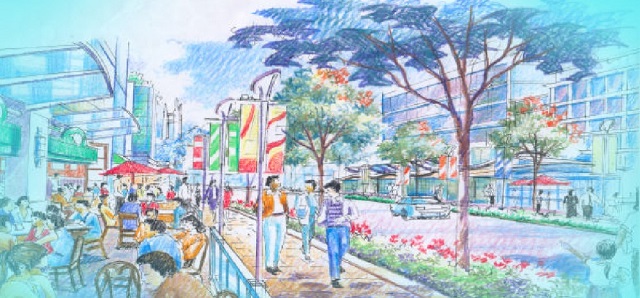 ADVERTISEMENT - CONTINUE READING BELOW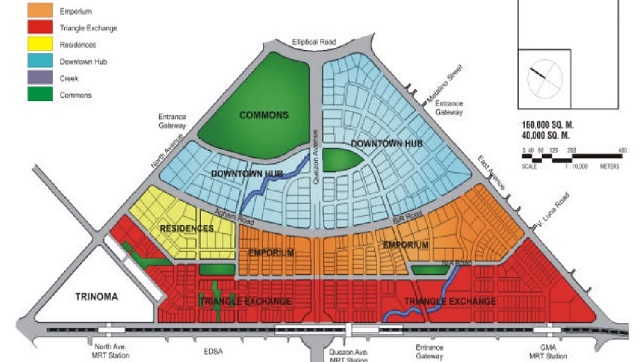 The Reason Traffic Is So Bad
"I have been thinking about what's wrong with our urban structure and why traffic has worsened over the years. I believe it's because our planners have failed to articulate the neighborhood unit in our planning and subdivision laws. Our planners subscribed to 1960s planning which was about planning for the automobile along with wide roads and highways…which [made us forget] our European roots, which embodied the ideals of walkable neighborhoods."
ADVERTISEMENT - CONTINUE READING BELOW
Our Barangays Can Help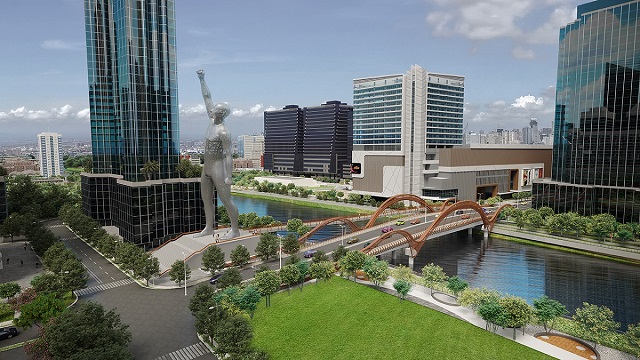 "There is still hope [in improving this]. We have Barangay Planning and I hope [that the] Department of the Interior and Local Government/Local Government Units put a 'physical form' to it rather than just a list of investment projects. They could champion the neighborhood unit and re-brand as the Barangay Unit, craft a walkable community, and compel all barangays to truly plan their neighborhoods."
ADVERTISEMENT - CONTINUE READING BELOW
Architecture as Social Responsibility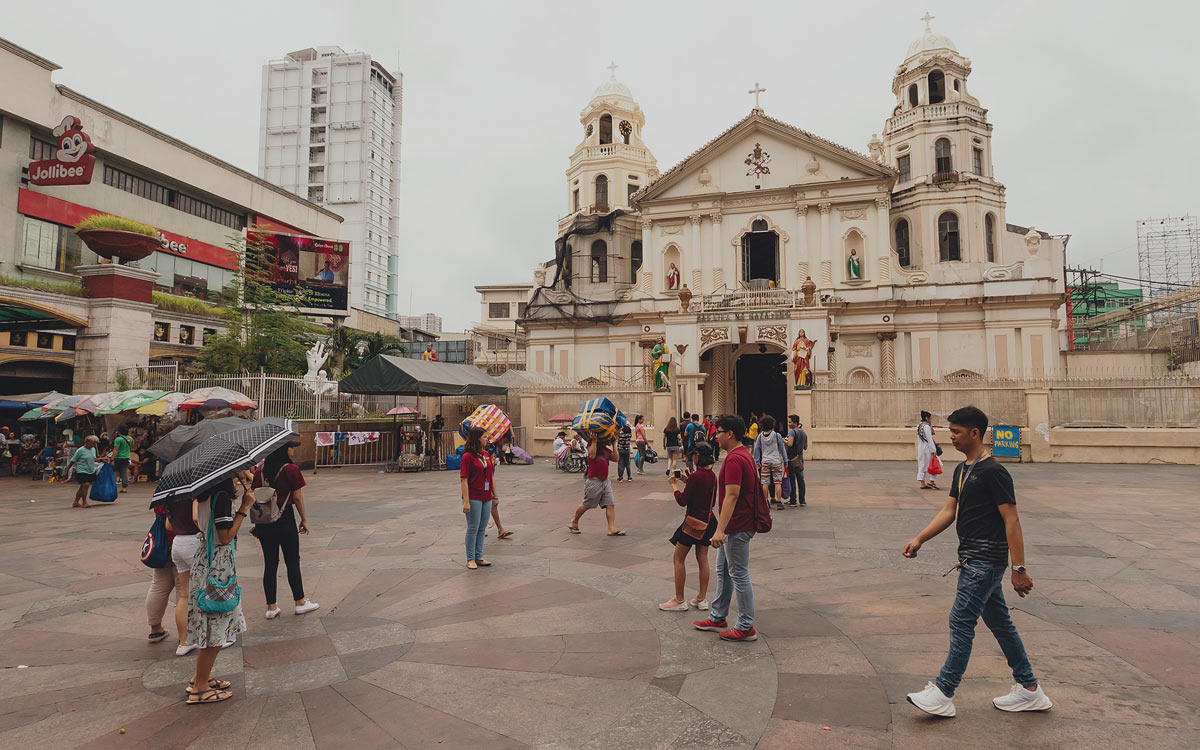 "Buildings or homes are not designed for 'art's sake,' but for the sake of the community. Architects should target not only high efficiency (high saleable areas), but structures should be mindfully designed to consider how it will affect the public." 
ADVERTISEMENT - CONTINUE READING BELOW
How to Achieve the Ideal City
"Most of the time we are only concerned of our homes without care for the outside. We Filipinos need to care more for the public realm, and recognize we do have a role in placemaking. It could be as simple as keeping the sidewalk clean and clear, not having too-high concrete walls, and planting trees to shade passersby from the sun. It could be keeping our homes well maintained so that we could contribute to the visual order of a neighborhood or streetscape."
Amillah Rodil: A City That Is Safe for a Toddler to Play In 
Amillah Rodil, an architect and urban planner who teaches Urban Planning at the School of Design and Architecture (SDA) at the De La Salle-College of Saint Benilde and a mother of one, stresses the need for a community that encourages socialization. "A community of nice neighbors who like to hang outside is also nice (it's an opportunity for social interaction while walking!)," she says.
ADVERTISEMENT - CONTINUE READING BELOW
Kid-friendly
A walkable city for Rodil is one where everything interconnects and children can feel safe. One of the most child-friendly cities in the world is Chicago, with its Maggie Daley park. Aside from its Play Garden and three hectares of trees, it is located in the middle of the city where residents can congregate.
ADVERTISEMENT - CONTINUE READING BELOW
"My idea of a walkable city is one where I can take my toddler out of the house and walk to the park, store, or restaurant safely and pleasantly. It means these places have to be near enough to walk, the sidewalks or pathways wide and continuous with shade trees, and well-lit at night. The toddler also likes to pick up pebbles and look at insects so variety in landscape and pavement would make it more interesting for her." 
Fewer Cars, More Pedestrians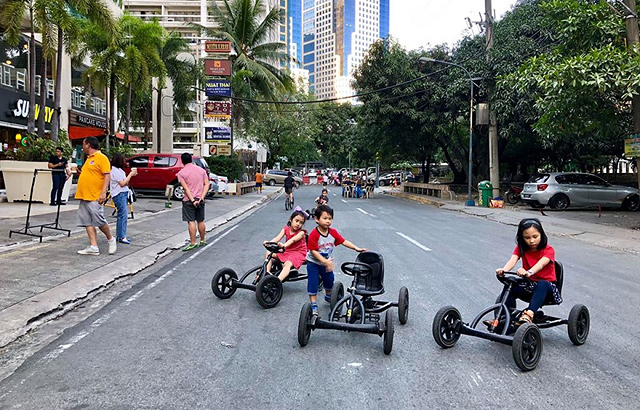 ADVERTISEMENT - CONTINUE READING BELOW
"Big infrastructure projects in the Philippines tend to focus on building more highways and expressways, which are car-oriented. Funding needs to be allotted for quality pedestrian infrastructure if we want more walkable cities. But pedestrian infrastructure is a hard sell because the government (and local experts) are still learning how to quantify its economic benefits, unlike a regular road project which is more easily modeled in terms of benefits." 
What Can the Government Do?
"Yes, [an architect should create buildings that encourage walkability] but architects also need clients who support their advocacies. It's also the duty of [the] government to incentivize the creation of good public space and urban design." 
What Can the Public Do?
"Plant nice gardens on their front yards and don't throw trash on the streets. And don't build a sari-sari store on the sidewalk!"
Manila as a Walkable City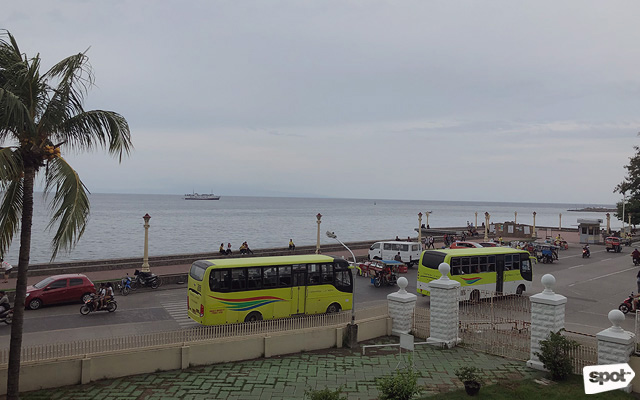 ADVERTISEMENT - CONTINUE READING BELOW
"Actually, Manila (Ermita, Malate, Binondo area) has a good street grid and a good concentration of commercial activity and institutional uses. So, it's walkable in that sense because there's many places to go and see in a small area. If [Mayor] Isko can clean up and improve the sidewalks, and implement a system to keep them that way, it would be a lot nicer to walk in. Outside of [Metro Manila], I like Dumaguete because of its seaside boulevard and small university town feel."
Dr. Mark Anthony Morales: A City That Will Make You Healthy 
Dr. Mark Anthony Morales is an architect and urban planner, and the director of the Office of the Campus Architect at the University of the Philippines - Diliman. He also teaches at the UP School of Urban and Regional Planning. He champions the need for connectivity of communities and institutions with transit systems, and is currently involved in projects that will improve the walkability of the campus and its environs.
ADVERTISEMENT - CONTINUE READING BELOW
A Walkable City Is Transit-oriented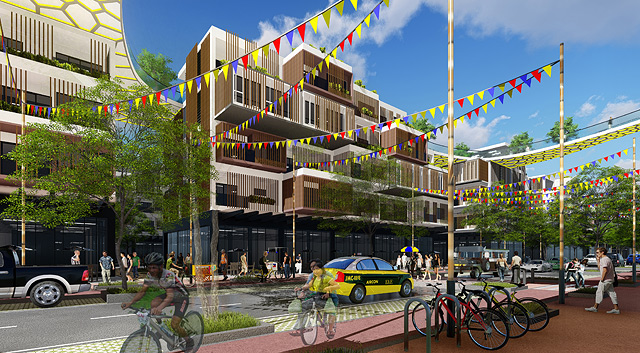 ADVERTISEMENT - CONTINUE READING BELOW
Morales' vision of an ideal walkable city is a transit-oriented community in 2050 that takes advantage of rail systems and recaptures open spaces, as seen in his submitted project for the Metrobank Art & Design Excellence program with architect Louwie Gan. "This is a walkable and transit-oriented community; it should espouse a smarter type of growth. Right now, we are experiencing a Build, Build, Build wave, but the rationale of this idea is to take advantage of those rail systems, because that's the only way people will shift from their cars to an alternative means of mobility—which includes walking." 
Mobility Is Key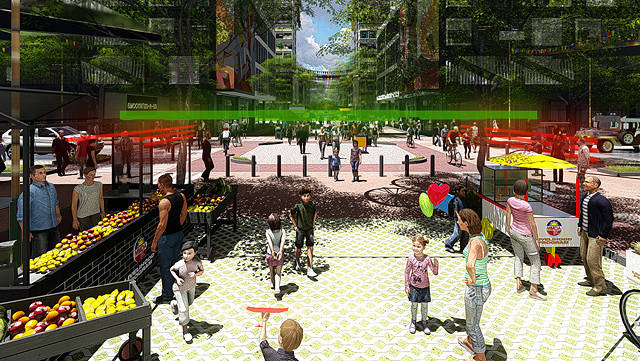 ADVERTISEMENT - CONTINUE READING BELOW
"We need to recapture our public open spaces. And once those areas are recaptured, these places should accommodate the emerging needs of communities. The key part of that is mobility. Because we'd usually think: we will erect this building here, but we don't appreciate the movement of the people from building to building. [It is important to] incorporate land use to transportation instead of looking at it separately. By integrating both, we shift from being car-based to walking."
Bridging the Gap Between Design and the Government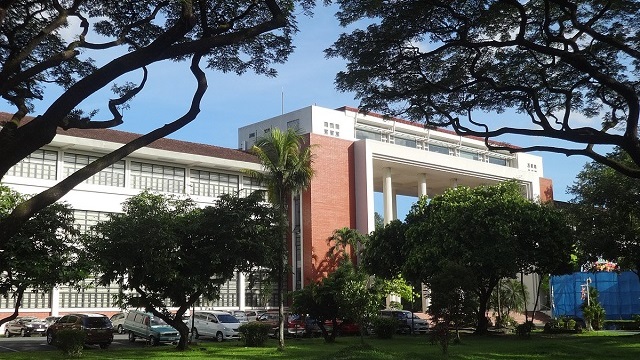 ADVERTISEMENT - CONTINUE READING BELOW
"In order for an area to be truly walkable, you need the political will to push through. Urban planning is a multi-generational perspective—you look at it from an 18, 20, or 30-year window. But the politician will be thinking he will be gone in six or three years. Plans and designs have to be packaged in a way that will align with the political milestones of a person in office. He should use these achievements as a rallying cry for a fresh term."
Paulo Alcazaren: A City With Well-Planned and Safe Sidewalks
Architect, landscape architect, and award-winning urban planner Paulo Alcazaren has been an advocate for well-planned, walkable cities since the beginning of his career. For Alcazaren, pedestrian access and proper sidewalks are elements that he continuously stresses as important to nation-building.
Safety and Convenience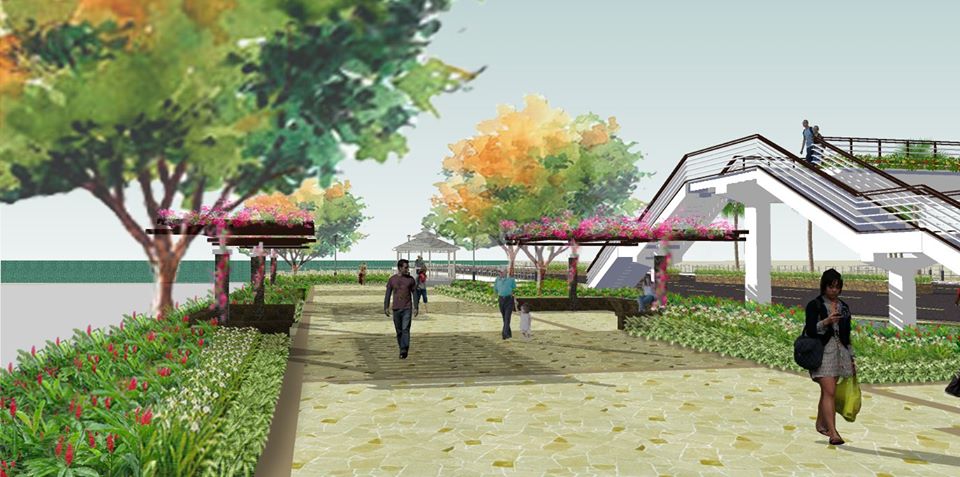 ADVERTISEMENT - CONTINUE READING BELOW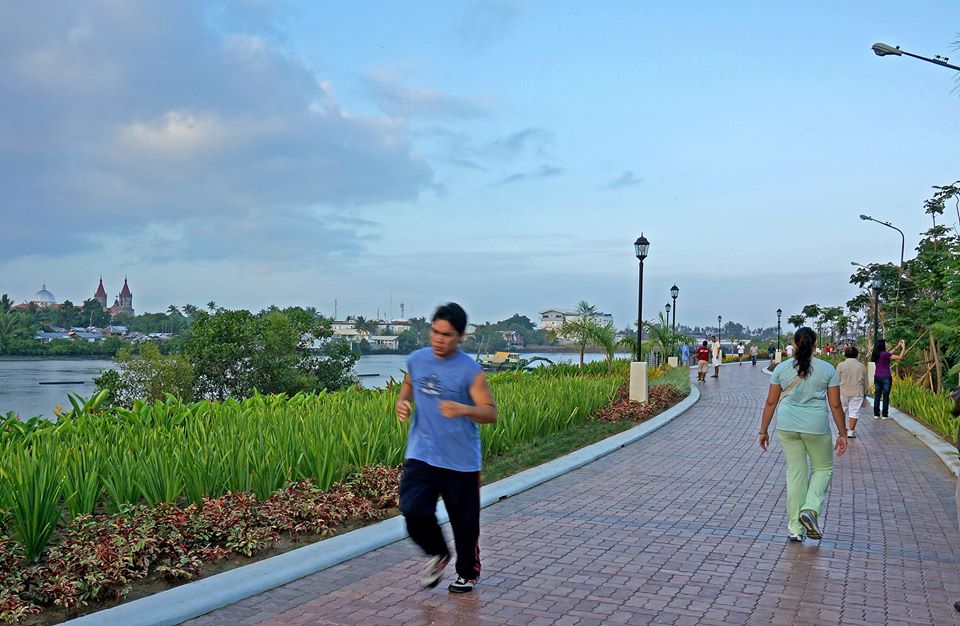 "In the Philippines, a walkable city is one where you won't get run over when you walk. A walkable city is one where essential destinations are not more than a five- to ten-minute walk away—park, convenience store, cafe, church, transit stop."
ADVERTISEMENT - CONTINUE READING BELOW
How Can Cities Be Built Better?
"[We need] both big and small infrastructure. But the bigger question is how to correct how we build our cities. Land use planning that creates more mixed-use districts, providing comprehensive mass transit systems, balanced development with open green spaces to counter built-up spaces, being away from single detached subdivision housing." 
"Definitely some of the Build, Build, Build infrastructure is ineffective...adding more roads is a strategy [that] progressive cities elsewhere have abandoned long ago. You cannot solve traffic by widening roads, just like a person can't cure gluttony by loosening his belt. Widening roads also reduces pedestrian sidewalk space. We must remember that all commutes start and end with walking."
Save Our Sidewalks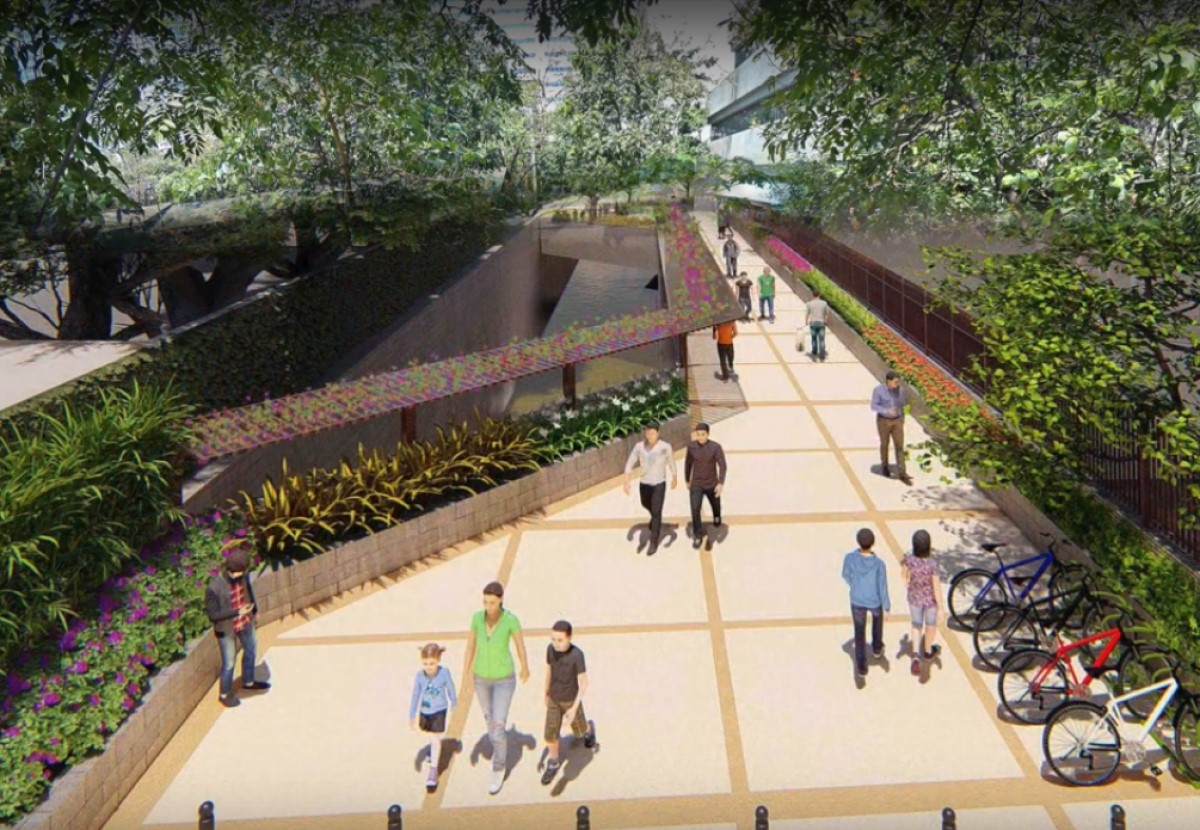 ADVERTISEMENT - CONTINUE READING BELOW
"What we need are good sidewalks, which are:
Free from obstructions.
Well-paved, even, and PWD-friendly.
Well-lit at night.
Preferably shaded by trees. 
Regulated from curb cuts that allow car access.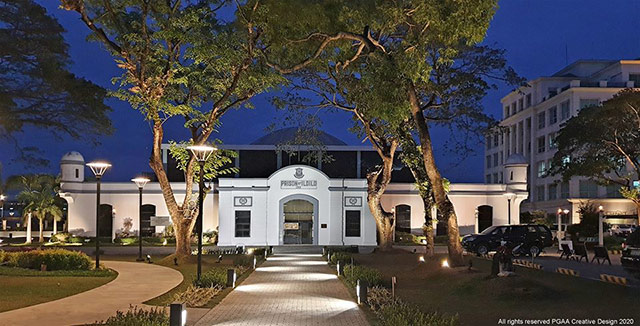 ADVERTISEMENT - CONTINUE READING BELOW
"Also, don't usurp the sidewalk. Take public transit. Vote for the candidates of the party list MADAFAKAS! [The Metropolitan Alliance for the Development and Fixing of all Kantos and Sidewalks]" 
Great Examples of Walkable Cities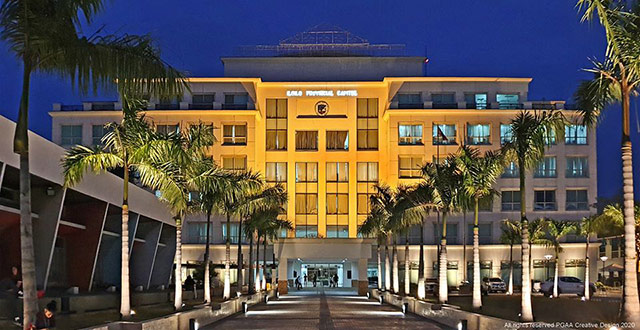 ADVERTISEMENT - CONTINUE READING BELOW
"Fine examples [of walkable cities] include downtown Iloilo, Vigan's old core in Ilocos Sur. The 'new' districts include the CBDs (commercial-business districts) of Makati, BGC, Ortigas, and Araneta. Many developers are crafting more walkable town centers or mixed-use districts, like Ayala or Megaworld."
These urban planners all believe that in spite of the challenges, there is still hope for the improvement of Philippine cities; we need implementers who share the same vision. And a walkable city should also begin with ourselves—so next time, if where you're headed isn't that far, why not try leaving the car at home for once?
Your guide to thriving in
this
strange new world.
Share this story with your friends!
---
Help us make Spot.ph better!
Take the short survey
Load More Stories