10 Rules for Eating Inside the Car
Because things can get messy.
Got an empty tank and an empty belly? We know just the thing. In fact, we can sum it up in two words: free pizza!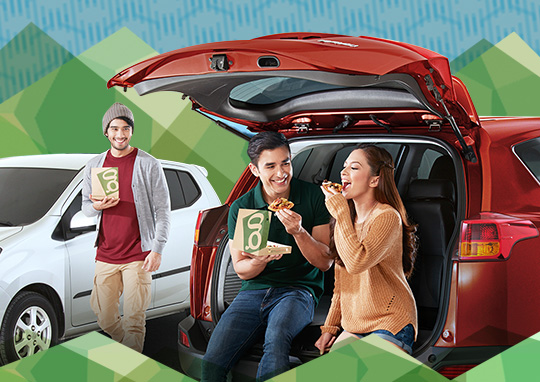 From September 15 to November 15, motorists who will gas up at all participating Caltex stations will get a free Ultimate Overload Pizza, courtesy of Caltex and Greenwich's Have a Slice Day promo! Here's how it works:
Earn one pizza stub for every P1,000 single-receipt purchase of Gold with Techron, Silver with Techron, and Diesel with Techron D at participating Caltex stations.


Collect three pizza stubs, and exchange them for a Greenwich pizza coupon.


Present your pizza coupon at any Greenwich store to get a solo Ultimate Overload Pizza for free!
Coupon holders will also get the chance to win an all-expense paid roadtrip and appear in GMA News TV's Biyahe ni Drew. To see the complete promo mechanics, click here.

Before you drive off into the sunset with a slice of pizza in hand, we have to set some ground rules. Take note of these tips before you even think about eating inside the car:

1. If you're behind the wheel, don't eat and drive
Keep your focus on the road. If you must take a bite, pull over.



GIF via theageofdiscernment.com

2. Don't be a litterbug
Throw your trash in the paper or plastic bags the food came in. Better yet, have a car trash bag. Dispose of its contents properly.



GIF via buzzfeed.com

3. Always have a stash of tissues and wet wipes
For quick cleanups in transit. It's also one way to prevent your passengers from using the upholstery as a napkin. And remember: Used tissues and wipes go into the trash bag.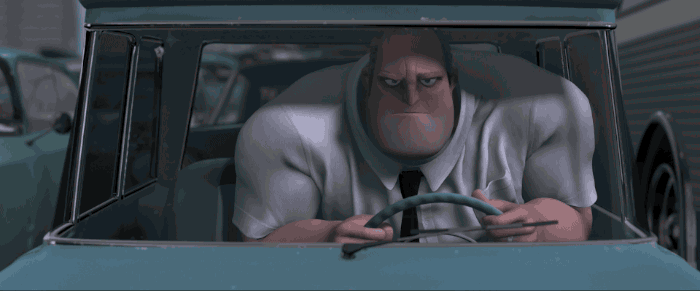 GIF via zikoko.com

4. Keep your car clean
You don't want pests to hitch a ride. Vacuum the interiors regularly to keep your car crumb-free.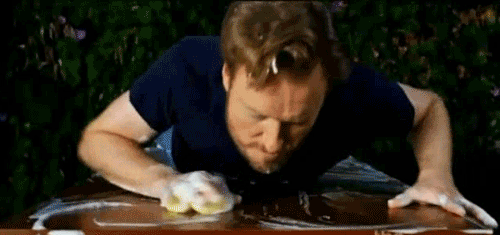 GIF via giphy.com

5. Freshen up with dry teabags
Dry teabags act as odor absorbers. Place them in different corners of your car. Nobody else needs to know about the burger you ate inside.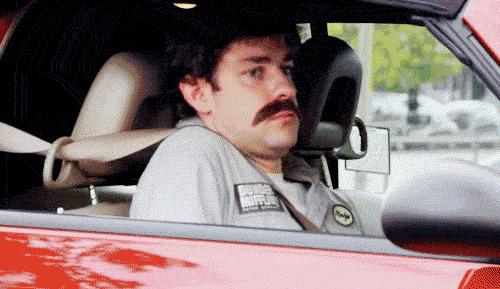 GIF via cookiesandsangria.com

6. Steer clear of messy munchies
Ban these foods from your car: hot soups and drinks, ice cream (unless it's in a cup), tacos, gummy candies and chocolates (if they melt, the stains are hard to remove), and pastries covered in powdered sugar.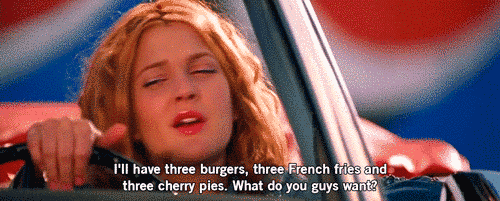 GIF via omgtmijiz.tumblr.com

7. Try easy-to-eat snacks instead
To lure them back, offer your friends dry cereals, banana chips, nuts, grapes, granola bars, string cheese, and trail mix.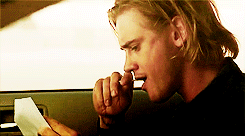 GIF via giphy.com

8. Add the condiments before you ride
It's the best way to enjoy your food with ketchup and toyomansi without squirting all over the seats.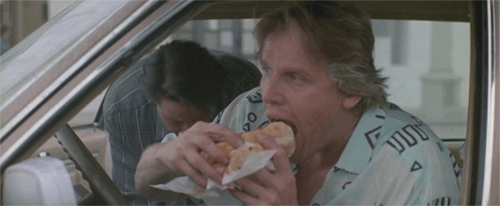 GIF via zikoko.com

9. Eat pizza in the car properly
If the pizza is big and thin-crust, don't let it droop. Fold the slice in half lengthwise.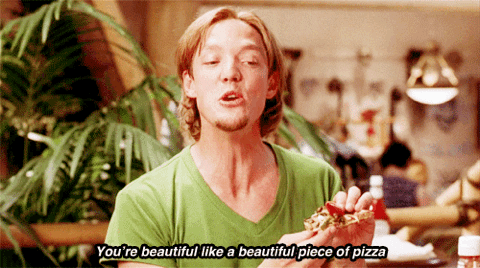 GIF via giphy.com

10. Share your blessings
And we don't mean just saying, "Kain," and not actually offering your food. Sharing makes eating more fun.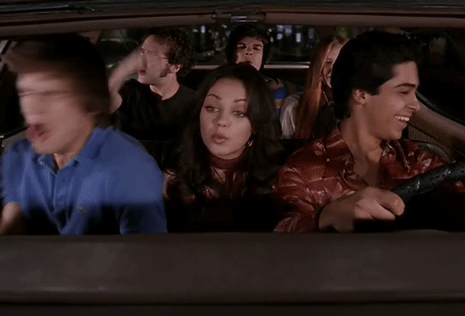 GIF via hercampus.com

Have a slice day, everyone!
This article was created by Summit Storylabs in partnership with a Sponsor.