Designers Kate Torralba and Rajo Laurel sing in 60s-inspired music video for Wharton and Paper Dolls
The fashion figures go mod for a music video.
RA Rivera directed Kate Torralba and Rajo Laurel's music video.
Designers Kate Torralba and Rajo Laurel grooved and crooned Beatles hits for a mod music video, an offshoot of their recently launched '60s-inspired collections for Paperdolls and Wharton. In the black and white video, both gamely sang "From Me to You" and "She Loves You." Torralba, a self-taught singer and trained classical pianist, also played the keyboard.
"The idea was mine," Laurel, who comes from a family of theater actors and was a performer himself, told SPOT.ph. "I knew that I was not going to be in Manila due to my trip to Paris, and I wanted to make my presence felt. Since Kate is a singer too and, well, I am a ham, I thought it would be delicious fun!"
Check out some of Torralba and Laurel's retro-modern pieces for Paperdolls and Wharton: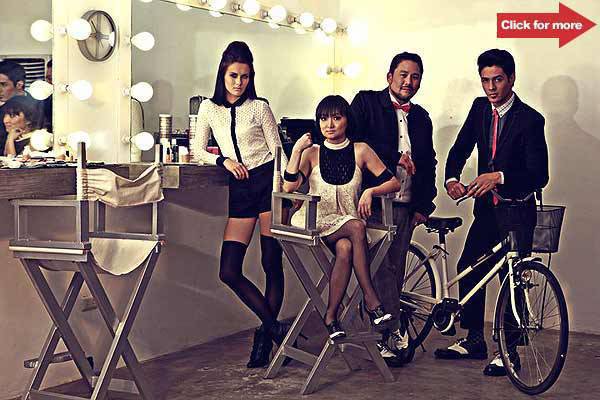 Load More Stories