5 Signs You're a More-Than-Usual Thinker
On a different wavelength from your friends? That's a good thing, and here's why!

(SPOT.ph) What do Walt Disney, Vincent Van Gogh, and Steve Jobs all have in common? Well, aside from being ridiculously famous, they were also out-of-the-box thinkers. In fact, you might share some similar traits with these highly successful individuals. 

You Daydream a Lot 
Others might misconstrue this as you being aloof when, in fact, you're imagining something and visualizing a way to get it. Your daydreams range from big to small and everything in between, but what ties them all together is the need to make it all happen. You are focused on making your dreams come true, and that's why they occupy your thoughts.

You Are Easily Bored
Most of your peers might be comfortable settling into routines, but not you. While you see the benefit of getting into a rhythm and seeing the predictability in everyday life, this just isn't for you. You like to shake things up often and, while some people might think that this is an indication of how impossible it is to please you, you know better; you are always looking for a fresh take on things to keep your creative juices flowing.

You're Not Afraid to Ruffle Feathers 
You speak the truth, and nothing else, regardless of how people might think of you. You might have been labeled too frank in the past, but you know that's only because the same people who called you that don't know a thing about speaking your mind. It's one of your strongest qualities, and it's also often the most misunderstood. 

You Lose Track of Time 
Some of the most successful people in the world are also the most talented when it comes to time management, but you are living proof that the opposite also exists. Your best work comes out of cramming sesssions, you give the best pitches when placed under time pressure, you spend more time conceptualizing than doing tangible work—sound familiar? People might think you're procrastinating, but little do they know you're actually cooking up some monster ideas in that noggin of yours. 

You See Challenges as Opportunities 
Think about your officemates who are passive at the workplace and are content doing the things that they are told to do. You can do this well too, but you seek bigger challenges because they stimulate you. Like, for example, that big presentation no one wants to take on for fear of failure? You jump at the opppoortunity because you enjoy a good challenge, and are well aware that doing well in it may result in bigger things for you.

Speaking of challenges, Granny Goose has got one for you! Put your extraordinary thinking to the test as Granny Goose teams up with Mystery Manila, the country's first live role-playing mysetery-solving game house, to kick off its #MoreThanTheUsualExperience! 

Head on over to Eastwood Open Park on July 8 and Ayala Fairview Terraces on July 16 for extraordinary mysteries, activities, and prizes for all who visit the Granny Goose booth! Hardcore Mystery Manila fans can also visit their branches to win more Granny Goose Tortillos, Kornets, and POP'N CHIPS products from July 5 to August 5, 2016!

This is just the beginning! Like or follow Granny Goose on Facebook or Instagram to find out more about their #MoreThanTheUsual partners in the coming months!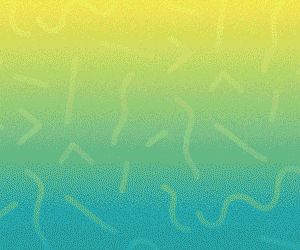 For more information about Granny Goose and the #MoreThanTheUsual experience, click here.